Health Insurance for College Students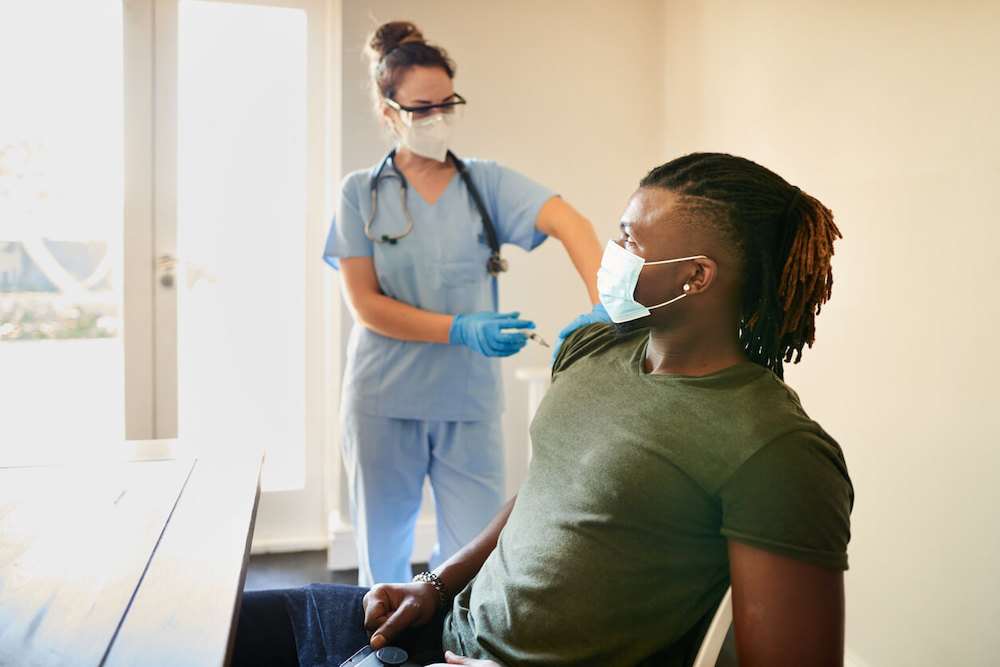 Health insurance for college students is usually of low concern – that is, until something unexpected happens. Many students don't think about health insurance until they get sick, have to go to the doctor or hospital, and then are required to pay a considerable amount of hospital bills. By that time, it may be too late to purchase a health insurance plan. As a college student, you may be wondering what kind of health insurance you need. The good news is that there are many options available to you.
Top Health Insurance Companies for College Students
If you are a college student, you know how important it is to have health insurance. But with so many options, it is hard to decide which company is beneficial for you. We have compiled a list of the top insurance companies for college students whether you're looking for coverage for mental health, dental care, and other health benefits.
Cigna Health Insurance for College Students
Cigna is one of the top health insurance companies that offers insurance to college students and young adults. They provide comprehensive coverage that includes health insurance, dental insurance, and supplemental insurance.
Aetna College Health Plans
One of the benefits of having an Aetna plan is that you have access to their extensive network of doctors and hospitals, integrated physical and mental well-being support, and customized solutions tailored to students' specific needs. These include but are not limited to discounts on fitness, dental care, and health consultations and coaching.
Everest Health Insurance
Everest provides short-term insurance plans that are considered affordable to college students to protect them from illness and accidents temporarily. However, the disadvantage of Everest's short-term policies is that they do not include vision and dental care services and prescription coverage. They don't also cater to students with existing medical conditions since the policy will not cover the treatment.
IMG College Health Insurance
IMG offers health insurance to international students studying in the U.S. and college students in America studying abroad. It includes prescription coverage, maternity coverage, and mental health coverage. Treatments for policyholders with existing medical conditions are only covered for a specific waiting time, depending on the policy plan.
United Health Insurance for College Students
United Healthcare provides access to behavioral health specialists and physicians. They offer comprehensive coverage such as onsite clinics and virtual visits. The student insurance plan can have a lower premium payment since it only covers the student while they are still enrolled.
Companion Life
Companion life covers health and accident insurance to employers. They have no specific coverage for college students or student insurance plans.
National Health Plans for Students in College
Medicaid and CHIP
Medicaid is a government-sponsored insurance program that provides low-income Americans free or low-cost health coverage. CHIP is a similar program, but it is jointly funded by the state and federal government and covers children up to age 19.
Medicare
Medicare is a health insurance program for people 65 and older, younger adults with specific disabilities, and patients suffering from end-stage renal disease. It is run by the federal government and provides coverage for hospitalization, doctor's visits, and prescription drugs.
School-based insurance
School-based insurance is a type of insurance that helps cover college students in the event of an injury or illness. This type of insurance can help cover the cost of medical bills and any other expenses that may be associated with an accident or illness. In most cases, school-based insurance is required by law to attend college.
However, there are some exceptions to this rule. For example, if you are attending college on a part-time basis, you may not be required to have this type of insurance. Additionally, if you are only taking one class per semester, you may be exempted from this requirement. If you are unsure whether or not you need school-based insurance, it is always best to check with your college or university to find out their specific requirements.
If you are attending college, it is essential to ensure that you are adequately protected in case of an emergency. School-based insurance can help give you peace of mind and help you focus on your studies, knowing that you are covered in case of an unexpected event.
Ways You Can Get Health Insurance as a College Student
Many college students are under 26 and do not have health insurance. In some cases, their parent's health insurance will cover them. However, those who have not yet subscribed to any insurance policy will need to purchase their health insurance in other cases.
There are a few things to consider when looking for health insurance as a college student. Here are ten tips to get you started on the right path:
Tip #1: Check with your parents first to see if you can be covered under their plan. It is usually the most affordable option.
Tip #2: If you cannot be covered under your parents' plan, check with your school to see if they offer any type of health insurance. Many colleges and universities offer plans specifically for their students.
Tip #3: Many private health insurance companies offer college students plans. Be sure to shop around and compare rates before choosing a plan.
Tip #4: A student health plan is another option. It is frequently a less expensive option than purchasing a private insurance plan.
Tip #5: If you are employed, check with your employer to see if they offer any type of health insurance coverage. Some employers will provide some level of coverage for their employees' dependents.
Tip #6: You may also be eligible for government-sponsored health insurance, such as Medicaid or the Children's Health Insurance Program (CHIP). These programs are typically available to low-income individuals and families.
Tip #7: Some short-term health insurance plans can cover you for a specific period of time, such as during summer break or a semester abroad. These plans are typically less expensive than traditional health insurance plans.
Tip #8: If you are healthy and do not require much medical care, you may want to consider a high-deductible health insurance plan. These plans have lower monthly premiums but higher out-of-pocket costs for medical care.
Tip #9: Another option for college students is to purchase a catastrophic health insurance plan. These plans provide basic coverage for major medical expenses, such as hospitalization, but have much lower monthly premiums than traditional health insurance plans.
Tip #10: Finally, you can always negotiate with your health insurance company to get a better rate. Don't be afraid to ask questions and shop around until you find the best deal possible.
With so many options available, there is no excuse for a college student not to have health insurance. Before making a decision, do your research and compare plans. Also, keep in mind that you can bargain with your health insurance provider to get the best possible rate.
Can College Students Stay on their Parents Health Insurance Plan?
The Affordable Care Act (ACA) requires insurers to allow young adults to stay on their parent's health insurance plan until they turn 26. This provision took effect in September 2010, so adults aged 19-25 are now eligible for coverage under their parents' plan. There are a few exceptions to this rule, such as if the young adult is eligible for other types of coverage (e.g., through an employer).
If you are a college student covered by your parents' health insurance plan, you can keep that coverage until you turn 26 – even if you move away from home or are no longer attending school. Once you turn 26, you will be ineligible for coverage under your parents' plan and will need to find other health insurance. If a health insurance plan does not already cover you, the ACA's Marketplace can help you find an affordable option that meets your needs.
What Does Health Insurance for College Students Cost?
There are a few factors to consider when determining how much health insurance will cost college students. The first consideration is whether the student will be covered under a parent's policy or whether they will require their own individual policy. If the latter is the case, the cost of health insurance for college students can vary greatly depending on the state where the student attends school and the type of coverage required. A no-frills policy, for example, may be significantly less expensive than one that includes dental, vision, and prescription drug coverage.
Students should also be aware that some colleges and universities require all students to have health insurance and provide their own policies at a low cost. These should be considered before proceeding with other options. In general, depending on the factors mentioned above, college students can expect to pay between $100 and $300 per month for health insurance.
After graduating from college, a student will most likely need to find their own health insurance policy because they will no longer be covered under their parent's plan. Young adults' health insurance costs are frequently significantly higher than during their college years, as they are now considered part of the "individual market" rather than part of a group plan. However, there are still many ways to save money on health insurance as a young adult; research is essential in determining the best option.
For example, some employers offer health insurance benefits to employees and their families, so it is always worth inquiring about this possibility. Additionally, many young adults are eligible for government-sponsored health insurance programs like Medicaid and CHIP (Children's Health Insurance Program), providing low-cost or even free coverage depending on income and other factors.
The cost of health insurance for college students and young adults can vary widely depending on several factors. However, there are ways to save on costs no matter what one's situation may be. By doing some research and exploring all available options, it is possible to find an affordable health insurance plan that meets all of one's needs.
Where Can I Find Health Insurance as a College Student?
There are a few different options for college students regarding health insurance. One is to enroll in a school-based health insurance plan. Another option is to get a job that offers health insurance benefits.
Finally, you can purchase your own private health insurance plan. Each option has its own set of pros and cons, so it is essential to do some research before deciding. Whichever route you choose, make sure you get the coverage you need at a price you can afford.
How To Use Your Health Insurance
You need to do a few things to make the most of your health insurance. Here are the steps you need to take:
Find out which doctors and hospitals are in your network. Your insurance company should have a list of in-network providers that you can choose from. Once you have this list, you can start looking for a doctor that meets your needs.
Check to see if there are any restrictions on your coverage. Some plans may not cover certain types of care or procedures. Make sure you understand what your plan covers before you receive any treatment.
Familiarize yourself with your plan's deductible and coinsurance amounts. It will help you budget for any out-of-pocket costs you may have to pay for your care.
Get Health Insurance and Protect Yourself Against Costly Medical Bills
As a college student, health insurance is a must. It can help protect you against costly medical bills if you become ill or injured. There are many different types of health insurance plans available. That is why you need to search and inquire for insurance policies that can give you full coverage without breaking the bank.
If you do not have student health insurance, you may want to consider purchasing a plan. Having health insurance can help ensure that you receive the best possible care if you need it.
In a world where healthcare costs will continue to rise, it is important that you are insured. Too often, people wait until they are sick or injured to get coverage, and by then, it's too late. The best time to get health insurance is when you don't need it – like now, while in college. Sarah Gilbert is a licensed insurance broker, specializing in auto, home and renters insurance products. She reviews insurance content on College Educated for accuracy and has a particular passion for making sure that college students and recent graduates have proper insurance coverage. Her latest passion includes researching all forms of business insurance, to ensure that recent college grads who look to entrepreneurship can have the right protection.