The Best and Cheapest Renters Insurance in Hawaii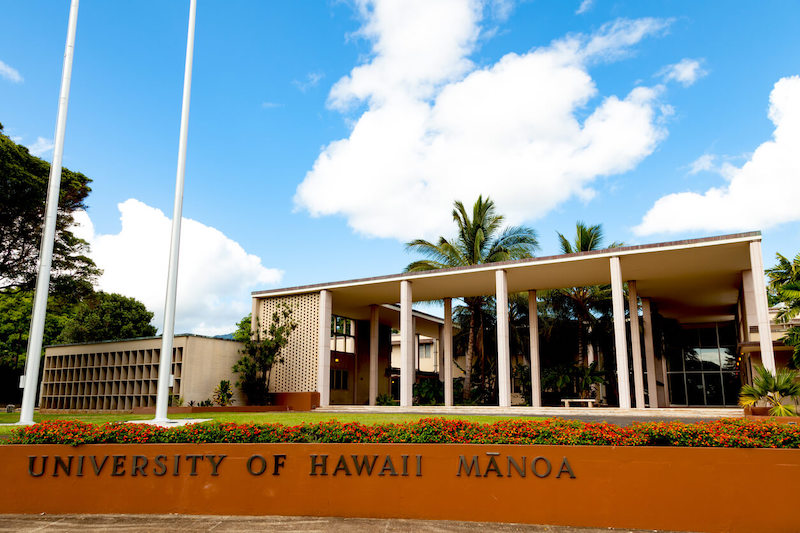 If you're a young adult leaving your parent's home to go to college, you'll soon realize that relocating — especially if it's to another state — isn't easy.
Going to college is a significant financial investment. In addition, to paying high tuition costs and buying textbooks, you also must set aside funds for your living expenses. While these are vital things to consider as you leave the nest, students often forget other crucial aspects, such as renters insurance.
Renters' insurance may not be on the top of your list, but it should be. As you go out into the world, you'll want to take steps to ensure that you are thoroughly protected. 
What Is Renters Insurance?
Renters insurance is a policy that protects your personal belongings against loss or damage from certain events like theft, fire, and water damage. The policy covers essential items such as:
Furniture
Appliances
Electronics
Other items you own
If something happens to your stuff while you're renting an apartment or home, renters insurance will help cover the cost of replacing or repairing it. The biggest pro of renters' insurance: It's usually very affordable.
A typical renters' policy provides approximately $15,000 and $100,000 worth of personal property coverage per claim. In other words: If an accident covered by your policy occurs and destroys your entire home's value of possessions (or more), your insurer will pay for replacements for as much as that specified amount — minus any applicable deductible — on up to two claims per year.
Do College Students Need Renters Insurance?
Suppose you're a college student living in dormitories or school-affiliated housing. In that case, your school's insurance policy probably covers all of your belongings, so it may not be necessary to purchase renters insurance. Students living on campus may also be covered by their parent's homeowner's insurance policy if they are under the age of 24.
However, if you live in an apartment or house on or off-campus, you'll need renters insurance coverage. Most landlords in Hawaii require tenants to possess renters insurance. If important belongings such as your textbooks, laptops, or clothing are stolen by burglars or damaged in a fire, you won't have to worry about the financial burden of replacing these items.
Renter's insurance is essential, no matter where you live. But if you're a Hawaii resident, it's especially crucial. According to Hawaii.gov, the property crime rate in Hawaii is more than 20% higher than the national average. While burglary and theft are relatively common throughout the U.S., that doesn't mean you should put yourself in a vulnerable position by going without renters insurance. In the event of a break-in or theft, the insurance plan will cover your losses.
Top Affordable Renters Insurance Companies in Hawaii
Renters' insurance policies are significantly cheaper in Hawaii than in other states within the United States. For instance, in Honolulu, the average 20-year-old male student will pay approximately $12.80 a month for a standard renters insurance policy or $153.60 annually.
| | |
| --- | --- |
| City | Premium Cost Per Month |
| Honolulu |  $12.80 |
| Hilo |  $12 |
| Manoa |  $14.50 |
| Volcano |  $12.80 |
| Lahaina | $14.50 |
| Kailua |  $12 |
1.   USAA Renters Insurance
USAA is one of Hawaii's most affordable insurance companies, exclusively available to active and retired army personnel and eligible family members. For this review, we chose a USAA renters policy with $50,000 in personal belongings coverage and $100,000 in liability protection because those are the limits that most people carry.
USAA renters insurance in Hawaii ranges starts as low as $12 per month. FUSAA maintains an A++ rating from AM Best for financial strength. The company is also accredited by the Better Business Bureau (BBB), where it holds an A+ customer service rating on a scale of A+ to F.
2.   Allstate Renters Insurance
In addition to standard renters insurance, Allstate offers an option specifically designed for college students living in Hawaii. This add-on plan helps students protect their electronics and other valuables and provides liability coverage if a visitor injures themselves in your apartment.
The basic and standard renters' insurance plans are $12 a month. Consider the standard plan, which offers $5,000 more coverage with a $500 higher deductible. Here's what you can expect from the standard renters' insurance policy:
Personal property coverage: $20,000
Replacement cost: Yes
Liability coverage: $100,000
Pet liability: No
Medical payments to others (if someone gets hurt on your property): $1,000
Allstate has been around for more than 85 years and currently has an A+ rating from AM Best and A+ with Standard & Poor's (S&P). The company holds an A.A.- rating with Fitch, which means it's very stable. It ranks ninth out of 23 companies in J.D. Power's 2019 U.S. Renters Insurance Study.
3.   Nationwide
With Nationwide, you can get full replacement coverage on your possessions with a $1,000 deductible with the $12 monthly premium rate. While you can choose to increase that amount, just keep in mind that more than a few people claim they regret selecting a higher deductible after an incident.
It seems most common for people to choose the standard $500 deductible, but there are additional options. You can drop it down to $100 or raise it to $2,500 or even $5,000 for those who want to keep their premiums lower.
Moreover, Nationwide renters' insurance offers a high level of financial stability. They also have excellent customer service reviews across the board, making them one of our top picks (not just in Hawaii).
4.   GradGuard Renters Insurance
GradGuard is a subsidiary of Next Generation Insurance Group. They offer renters' insurance policies in all 50 states, including Hawaii. GradGuard's standard renters' insurance policy is super affordable for college students on a limited budget.
For $12.80 a month, you'll have $10,000 in property coverage, a $50,000 liability limit, and a $100 deductible. The insurance plan also provides up to 12 months of loss-of-use coverage.
GradGuard is rated A by AM Best for financial stability, indicating that it has the "ability to meet its ongoing insurance policy and contract obligations."
5.   First Insurance of Company Hawaii
First Insurance of Company Hawaii is a reputable insurer. The company is authorized by the state, which means it has met all requirements set by the state to provide insurance coverage to its customers. It also means they have passed all financial stability tests required by the state's Department of Commerce and Consumer Affairs (DCCA).
The company offers a standard renters insurance policy that provides a personal belongings coverage limit of $25,000, a liability limit of $100,000, and a deductible amount of $500. The cost of this policy is $21 per month or $228 per year
The company has been in business for over 30 years and has an A+ rating with BBB. This rating reflects their ability to meet customer needs and resolve issues quickly and effectively.
Renters Insurance In Hawaii – What You Should Know
Hawaii is one of the most beautiful regions to live in, with its warm weather all year round and picturesque scenes. However, the breathtaking landscape doesn't come cheap. Hawaii has the 2nd highest rent in the country. According to the U.S. Census Bureau, approximately 1,441 553 reside in Hawaii. Out of the overall population, about 213,249 receive housing assistance.
The Fair Market Rent is $1433 for a studio and $3,589 for a home that can accommodate a family of four. Since renters insurance is so cheap, it's such a tiny fraction of the average cost of the rent. Therefore, investing in an insurance policy is affordable for most renters in Hawaii.
What Does Renters Insurance NOT Cover?
Fires, hail, tornadoes, and snow damage are natural disasters covered by renters insurance. However, your policy doesn't offer protection for:
Floods and earthquakes: Renters' insurance doesn't cover floods or other natural disasters. If you live in a flood or earthquake zone or a place prone to wildfires, you should probably purchase additional coverage.
The structure of the home: Renter's insurance only covers your personal property, not the structure of the house itself. This may seem obvious since you don't own your residence, but it's worth pointing out if you're considering using tenant coverage as a substitute for homeowner's insurance.
Illegal activity: Renter's insurance won't cover theft or damage to an apartment if you are living there without the landlord's permission (for example, if you didn't move out after your lease ended), and it won't cover any illegal activities that may have occurred
Roommate property: Renter's insurance will only cover property that belongs to the individuals listed on the policy.
Whether you're a freshman embarking on your college journey or senior planning to live off-campus, you can find a renters insurance plan within your budget that meets your needs. With rates as low as $12 a month, you'll have a cheap financial safety net for protection. Sarah Gilbert is a licensed insurance broker, specializing in auto, home and renters insurance products. She reviews insurance content on College Educated for accuracy and has a particular passion for making sure that college students and recent graduates have proper insurance coverage. Her latest passion includes researching all forms of business insurance, to ensure that recent college grads who look to entrepreneurship can have the right protection.