The Best and Cheapest Renters Insurance in Arkansas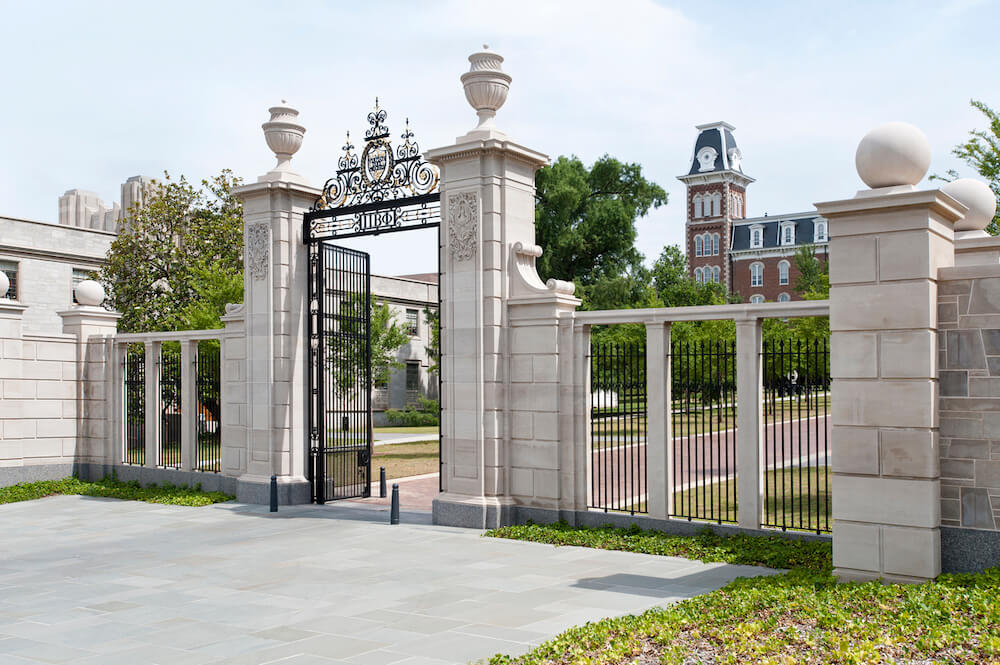 Although renters insurance is not required by law in Arkansas, it is very important. You may not think you own a lot of possessions or that your personal belongings add up to much value. However, if you suffer a loss and have to replace all your belongings out of pocket, you'll quickly realize their value.
Unlike homeowner's insurance, which covers your entire home and what's inside the home and buildings, renters insurance only covers what's inside the home, while your landlord generally has insurance on the building. Renters insurance can be purchased through many insurance companies in Arkansas. College students in particular underestimate the importance of renters insurance.
What is the best and cheapest renters insurance in Arkansas? This is the most common question asked by individuals in search of renters insurance. Continue reading to get the answers to your renter's insurance questions and concerns.
Why College Students Need Renter's Insurance
College students need renters insurance for the same reason their parents needed homeowner's insurance. Regardless of how careful we may be with our belongings, sometimes things just happen. Whether it's a fire, a tornado, storm damage, vandalism, or even a robbery, often things happen that are out of our control.
Surprisingly, many college students believe that their belongings are still covered under their parent's insurance policy, or under the policy of their landlord. This is only the case if the student is living in the dorm. If the college student is living off-campus and suffers a loss, such as a fire or theft, the cost of replacing all these belongings would fall on the student's shoulders.
With the high cost of earning a degree today, many college students are stretched financially and don't need an additional expense. College students purchasing renter's insurance typically look for the best and cheapest renters insurance in Arkansas. This is generally not difficult because renters insurance is very affordable, especially when you consider what it covers.
College Burglary Statistics for Arkansas Students
Arkansas is not the largest state in the U.S., but it does see a fair amount of crime. In fact, this state has the 8th-highest property crime rate in the U.S. Unfortunately, much of this crime hits college students, increasing the need for renter's insurance.
According to the Federal Bureau of Investigation, many colleges are affected by burglaries, thefts, and crimes against their properties. The largest number of crimes occurred among students of the University of Arkansas in Fayetteville. These students experienced 170 property crimes, 92 larceny and thefts, and 17 burglaries. Renter's insurance would have been a great help in these situations.
Below are some campuses in Arkansas along with the crimes that occurred there as of 2018.
Arkansas State University in Beebe – ten property rimes; nine thefts, and zero burglaries
Arkansas State University in Jonesboro – 51 property crimes; 46 thefts/larceny; and five burglaries
Arkansas Tech University in Russellville – 56 property crimes; 50 thefts/larceny; and six burglaries
Henderson State University in Arkadelphia – 29 property crimes; 23 thefts/larceny; and five burglaries
Southern Arkansas University in Magnolia – 37 property crimes; 32 thefts/larceny; and four burglaries
University of Central Arkansas in Conway – 87 property crimes; 80 thefts/larceny; and two burglaries
Some cities are safer than others and see less crime. This can really affect the cost of renters insurance because the insurance company will likely pay out fewer claims in a safe city, making everyone's premiums more affordable. Here is a list of the safest campuses in the state of Arkansas.
Central Baptist College in Conway, AR
John Brown University in Siloam Springs, AR
Harding University in Searcy, AR
Lyon College in Batesville, AR
Arkansas Tech College in Russellville, AR
Philander Smith College in Little Rock, AR
Ouachita Baptist University in Arkadelphia, AR
University of Arkansas for Medical Sciences in Little Rock, AR
How Much Does Renters Insurance Cost?
With the already high cost of living, people are trying everything possible to save money. This includes choosing a renters insurance policy that's reasonably priced while still offering good coverage. It's no surprise that the first question from college students is "How much is renters insurance in Arkansas?"
Unfortunately, this is not as simple as you might think. You may find a very cheap insurance policy only to find it offers very little coverage or coverage you don't really need. There are many factors that go into determining the premiums you'll have to pay.
Geographic location – Whether you visit an agent in person and look for a quote online, your zip code is the first information you'll need to submit. Different rates are for different cities. If you live in a city known for its safety, your premiums will be lower than in a high-crime city.
Reimbursement type – Renter's insurance companies typically renters the choice of actual cash value (ACV) or replacement cost value (RCV). The difference is that one pays you what the item is worth, while the other pays what it would cost for you to replace the item for one just like it. RCV is more costly than ACV because you're getting better coverage.
Your coverage – Renter's insurance policies offer you not just different types of coverage but different amounts of coverage. The higher coverage you choose, the higher your premiums will be.
The deductible – All insurance policies require some type of deductible, which is the amount the renter has to be before the company will pay on a claim. These can range from $50 to $2,000 or more. You can lower your premium by increasing the amount of your deductible. When choosing a deductible, renters are advised to choose one that they can afford to pay out of their pockets at the time of loss.
Type and construction – Your premiums will be affected by the type of materials that went into the construction of the home.
Credit score – Renters insurance companies in Arkansas will use your credit scores to help determine the cost of the insurance. The better your credit, the lower your premiums will be.
How Much is Renters Insurance in Arkansas?
Finding out the cost of renters insurance in Arkansas involves more than just picking the first insurance company you find. Renters' insurance varies not just from state to state but also from company to company. Florida is a state known for flooding and/or hurricanes, so renters will typically pay higher premiums than if they lived in Wisconsin.
There are many renters living in the state of Arkansas. Almost 35 percent of households in Arkansas are renters, which means there are many insurance companies offering renters insurance policies. The first thing you need to know is what type of insurance you want and how much. Most renter's insurance policies cover these areas.
Personal property coverage – coverage on your belongings
Personal liability insurance – protects you from lawsuits and liabilities to others injured at your home
Medical payments – pays the medical bills for others injured at your home
Additional living expenses – pays expenses when you have to live elsewhere while you're replacing your items
Prior to choosing an insurance policy, it's important to read the policy and talk with the agent so you know what the policy does and does not cover. Windstorms lightning, theft, vandalism, and fire are the most common perils. Know the policy's exclusions. For instance, the policy may pay for the replacement of your camera but not the photography equipment if it goes beyond the company's limitations.
To give you an example of a renters insurance company in Arkansas, we've put together a simple policy for students living in an apartment in Arkansas. The coverage amounts will be the same for each policy, but the cities will be different.
The coverage on this policy is $50,000 for personal belongings; $100,000 for personal liability coverage, $15,000 additional living expenses; $1,000 for medical payments; and $2,500 deductible.
| | |
| --- | --- |
| City | Monthly Premium |
| Jonesboro | $21 |
| Russellville | $23 |
| Conway | $22 |
| Siloam | $23 |
| Little Rock | $29 |
The Best and Cheapest Renters Insurance in Arkansas
Although some of the quotes above might indicate that insurance rates are similar from city to city, that is not always the case. They also differ by city. There are more than 40 colleges in Arkansas, which means there are many students in need of renters insurance.
Choosing the best and cheapest renters insurance in Arkansas is of utmost importance to college students in need of renters insurance. Below you will find several different insurance companies offering renters insurance in Arkansas along with some general information on the companies.
Liberty Mutual Insurance
Liberty Mutual Insurance offers not only very affordable renters insurance but also the ability to customize the policy to what the customer needs and can afford to pay. They do offer replacement value costs. Several companies, including AM Best, USNWR, and NerdWallet ranked Liberty Mutual Insurance very highly. Customers can submit their claims on their mobile app or online. For about $29 per month, renters can get the following coverage.
Personal property coverage – $25,000
Personal liability – $100,000
Medical payments – $1,000
Temporary living expenses – $5,000
Deductible – $500
Amica Insurance
Amica Insurance offers several options in their affordable renter's insurance. They also offer a two percent discount for paperless billing and if you pay through auto pay. Arkansas renters can get a basic policy for about $50 per month. This dollar amount is for a policy with the following types and amounts of coverage, which are a little higher than other insurance companies.
$50,000 for personal belongings
$300,000 for personal liability
$2,000 for medical payments for others
$500 deductible
$15,000 loss of use
This policy also includes extra coverage for things like computer equipment (only $100 for the deductible), sump pump and water backup, and identity fraud. What renters in Arkansas like about Amica are that they allow customers to customize their policy to what they want and need.
The claim process, which is relatively simple, can be handled over the phone or online. Amica pays reimbursements by direct deposit into your checking/savings account, PayPal, or a debit card. Amica Insurance consistently receives a high ranking from U.S. News & World Report, AM Best, and the Better Business Bureau.
Nationwide Insurance
In addition to offering basic renters insurance policies like other companies. Nationwide offers credit card protection and coverage for building alterations and additions. There are several other options they offer to renters. Nationwide is ranked very highly by Forbes, AM Best, and USNWR for not just their insurance packages but also their customer service and prices. The bad part is that they do not offer their quotes online. You need to contact them directly. They pay their claims quickly, and claims can be submitted online or over the phone.
Progressive
Progressive offers various types of insurance, including some very good renters insurance. Arkansas college students and renters can get a renters policy for about $113 per month. That policy offers the following coverage.
$50,000 for personal belongings
$100,000 for personal liability
$1,000 for medical payments for others
$500 deductible
A popular feature of Progressive is that they offer various add-on packages and enhanced coverage packages for just a few dollars a month. Claims can be submitted online, in person or on the phone. Both NerdWallet and U.S. News & World Report give Progressive a very high rating.
State Farm Insurance
State Farm Insurance is widely used in many Arkansas cities. Their renter's insurance covers not only the basic things but also offers additional coverage for extra things worth more. Arkansas renters can get a very basic package for about $26 per month. Although they state their policies range from $16 to $26 per month, renters need to contact them directly for specific coverage amounts.
Several companies, like AM Best, BBB, and USNWR all rank State Farm Insurance very highly. They handle claims quickly and offer renters the choice of submitting the claims online, over the phone, or in person.
The price for renters insurance in Arkansas is slightly lower than the national average. Based on our research, here is a list of the companies we researched and which one offers the lowest premiums. Keep in mind that all the coverage amounts aren't all the same from company to company.
State Farm – $11
Progressive – $18
Liberty Mutual – $19
Amica – $26
Nationwide – must call agent
What Does Renters Insurance in Arkansas Cover?
Arkansas renters can get policies that offer various types of coverage, including personal property coverage, medical payments, additional living expenses, personal liability, and several extra add-ons. Although certain things may change from company to company, most offer protection against the following perils.
Storm damage
Hail
Fire
Vandalism
Theft
Damage to property
What Does Renters Insurance in Delaware Not Cover?
Renters often purchase insurance but aren't really sure of what is and isn't covered, and there are things that are not covered. The following common perils are typically not covered by most renter insurance companies.
Construction and structural damage
Flooding
Earthquakes
Highly valuable items
Finding a good renter's insurance company, hopefully, will be a lot easier with this information. Sarah Gilbert is a licensed insurance broker, specializing in auto, home and renters insurance products. She reviews insurance content on College Educated for accuracy and has a particular passion for making sure that college students and recent graduates have proper insurance coverage. Her latest passion includes researching all forms of business insurance, to ensure that recent college grads who look to entrepreneurship can have the right protection.