The Best and Cheapest Renters Insurance in Georgia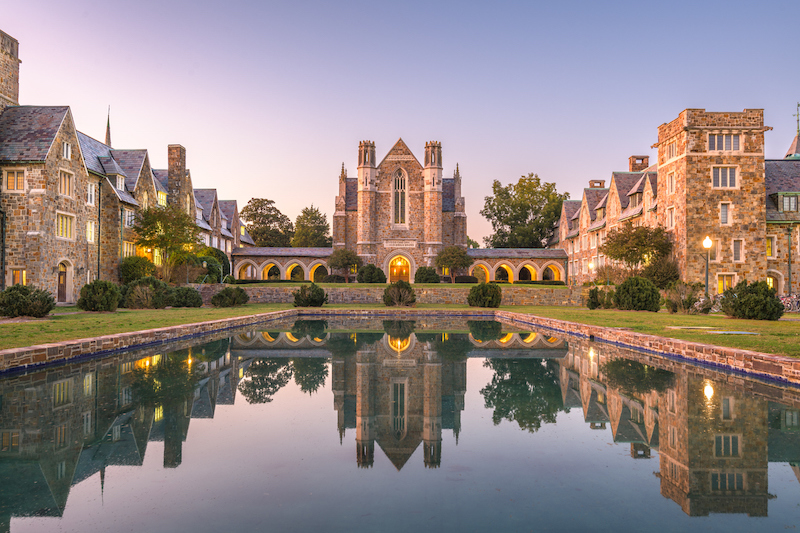 Are you heading off to college this year? No doubt, this is one of the most exciting times of your life because you'll be leaving the nest and exploring the world on your own. While packing clothes, electronics, and other belongings, you should take some time and consider investing in renters insurance.
If you are a college student with a limited income, you might believe that you don't own anything worth protecting. The items you need for school, such as your textbooks, tablet, and laptop, are valuable. If these items were stolen from your apartment or damaged, they would be too expensive for most college students to replace. In such situations, renters' insurance can be a lifesaver.
What Is Renters Insurance?
Renters insurance is an insurance policy that provides financial protection to renters in the event of property damage or loss. The coverage includes your personal property, such as clothing, furniture, and appliances. Also, it helps with living expenses if you have to move out of your rental temporarily because of a disaster.
The insurance also provides liability and medical expense coverage for accidental injuries to others on your property and damage caused by your pet. Although renters insurance isn't required by law, many landlords require their tenants to carry it. 
Do College Students Need Renters Insurance?
College students may need renter's insurance for two reasons: if they're living off-campus in a rented apartment/house or if they live on-campus and want some added coverage and the university's provided insurance.
For college students living in a dorm or school-affiliated housing, purchasing renter's insurance may not be necessary. Typically, the parent's homeowner's insurance policy extends 10% of its coverage to college students residing outside of the home. However, there are limits on expensive items like jewelry and electronics. The insurance company will only cover damage up to a specific limit on these items.
College students living off-campus who rent an apartment will need the protection of a renters insurance policy. In this case, you're responsible for all your assets and any injuries that occur inside your residence. Without renter's insurance to protect you against these risks, it could be very costly for you should something happen like theft or injury.
Importance Of Having a Renters Insurance Policy in Georgia
Georgia is the 8th most populous state in the United States and has 4,084,721 people living in urban areas. With such a large population and so many people living in urban areas, it's not surprising that large cities like Atlanta and Augusta have high property crime rates. In fact, according to the Federal Bureau of Investigation (FBI), there are 20 cities in Georgia with property crime rates above the national average.
Is Renters Insurance Expensive?
Renters' insurance is incredibly affordable on average. To give you an idea of how inexpensive it is, the average cost of renters insurance in the United States is $15 a month, or $180 a year.
The cost of renters insurance varies in each state. Most renters' insurance policies are approximately $222 a year in Georgia. That's less than most people spend on coffee each week! You can get that coverage even cheaper, too—many insurance companies offer discounts if you bundle your renter's policy with an auto or another type of insurance policy.
The average cost of renters insurance for a 20-year-old male student is $20.67 in Decatur, while rates can reach up to $26.92 in major cities like Atlanta.
Here is a breakdown of renters' insurance costs in different zip codes.
| | |
| --- | --- |
| City | Premium Cost Per Month |
| 30033 |  $20. 67 |
| 30008 |  $21.50 |
| 30349 |  $29.59 |
| 30092 |  26.92 |
| 30305 | $26.92 |
Most Affordable Insurance Providers in Georgia
Most students living in Georgia are on shoe-string budgets. We compiled a list of the most affordable renter insurance companies in the state.
1.   USAA
If you're looking for the cheapest renters insurance in Georgia, USAA is one of the options that you should consider. It's one of the few providers we looked at that covers all areas of Georgia.
The basic policy offered by USAA starts at $10 per month and has a personal property coverage amount that goes up to $20,000. It also provides a liability coverage amount as high as $100,000. The deductible amount on this policy starts at $300 but can vary based on the coverage chosen for personal property and liability. USAA is only available to active and retired military personnel and close family members.
USAA received an A++ rating from AM Best and a five-star rating from J.D. Power for overall customer satisfaction. J.D Power even gave them five out of five stars for their claims process and communication with customers during claims handling and their overall call center experience.
2.   Allstate
Allstate is the best option if you want to bundle your renter's insurance with other types of insurance, like car insurance. Allstate also offers some of the cheapest renters coverage in Atlanta.
Allstate's "Standard" plan is $15 a month and comes with $15,000 in personal property protection, up to $100,000 for liability coverage, and $1,000 for medical expense limit. The plan has a $1,000 deductible per occurrence. Allstate has an A+ financial rating from AM Best which means it can reach its claim obligations.
3.   GradGuard
GradGuard is an insurance company that protects college students and their family's financial investment in higher education. While they are well-known for their Tuition Protection Insurance plan, which reimburses tuition costs if a student must withdraw from school abruptly, they also offer renters insurance policies.
GradGuard's standard renter's insurance policy is $20.97 a month. This plan includes $10,000 in property coverage and $100,000 in liability protection. The deductible is only $100.
We looked at reviews from the Better Business Bureau (BBB), TrustPilot, and Google Reviews to see how customers felt about GradGuard. Most of the feedback was positive, but some negative comments about customer service.
4.   Acuity Renters Insurance
Acuity offers a wide range of coverage options and policy limits to meet the needs of most renters. The cost of a basic Acuity renters insurance policy in Georgia is $22 per month for standard personal property and liability coverage. Claims are handled through Acuity's convenient online claims processor with their 24/7 claims hotline.
Customers report that Acuity has excellent customer service, but some complain about rate increases and poor communication regarding bill payments. The Better Business Bureau gives Acuity an A+ rating, and it has over 1,100 positive reviews on Yelp.
5.   AmFam Renters Insurance
College students can expect to pay about $26 a month under their economy plan, which provides $15,000 in personal property coverage, $4,500 for loss of use, $300,000 liability protection, and up to $5,000 in medical expenses for individuals injured your property.
AmFam renters insurance is a highly reputable insurance provider with an A+ rating from A.M Best Company and high customer satisfaction ratings.
6.   Lemonade Insurance
Lemonade is one of the top-rated insurance providers in the United States that offers flexible coverage options. The company's standard insurance plan will cost a student $26.72. This plan provides $30,000 for personal property, $3,000 that covers portable electronics, which is separate from the personal property coverage, $100,000 in liability protection, $9,000 in loss of use, and $1,000 for medical expense limit.
Lemonade has the most comprehensive renters insurance plan on the list. The insurer has high customer satisfaction ratings and offers speedy payouts.
7.   Nationwide Renters Insurance
Nationwide is one of the largest insurance and financial services companies globally, with over $175 billion in assets. A basic renters' insurance policy in Atlanta costs $30.00 a month or $359.95 a year for $15,000 in personal property protection, $100,000 in liability, and $1500 in loss of use coverage.
Suppose you're interested in bundling your renter's policy with another type of insurance plan (such as auto or pet). In that case, Nationwide may be a good option because it offers a broad array of options and discounts for bundling plans. However, if you are just looking for renter coverage by itself, other companies offer more robust options.
8.   Safeco
Safeco is a smaller insurance carrier owned by Liberty Mutual. Safeco is the most expensive renters' insurance provider for college students. Their standard plan is $491 a year, covering up to $30,000 of your belongings, loss of use, and $500,000 liability coverage.
Understanding Renters Insurance in Georgia
Did you know that about 35% of the overall population in Georgia are renters? For years, renting in this southeastern state was significantly lower than the national average, which resulted in hundreds of thousands of families relocating to Georgia.
Today, the average cost of rent in the peach state is approximately $1200 for a one-bedroom. With most renters' insurance policies falling between $18 and $22, protecting your possessions and valuables will cost you less than 5% of your rent.
What Does Renters Insurance NOT Cover
Renters' insurance does not cover:
Floods or earthquakes
Nuclear accidents or war (in most states)
Intentional destruction of property by you, another person in your household, or a guest
Pets (except for personal liability claims related to their actions)
Vehicles
Business property stored at home
Jewelry, cash, artwork, and other valuable items are over $1,000 unless you purchase additional coverage. Stolen items that are in your car, at work, or somewhere else away from home
If you don't list your roommate on your policy, your renter's insurance company won't cover their stolen or damaged items.
College is a time for fun and exploration. However, you must do so safely by investing in a comprehensive renters insurance plan that provides protection when you need it the most. Sarah Gilbert is a licensed insurance broker, specializing in auto, home and renters insurance products. She reviews insurance content on College Educated for accuracy and has a particular passion for making sure that college students and recent graduates have proper insurance coverage. Her latest passion includes researching all forms of business insurance, to ensure that recent college grads who look to entrepreneurship can have the right protection.