The Best and Cheapest Renters Insurance in Kentucky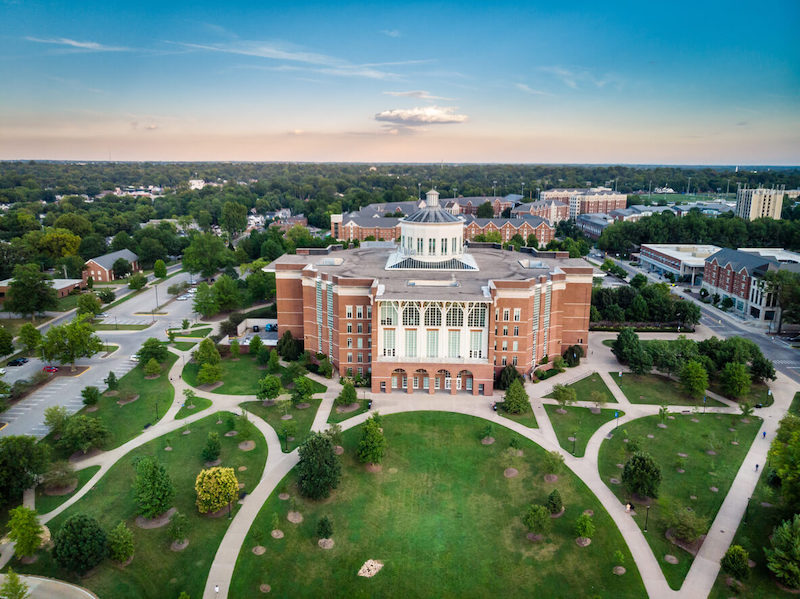 College students usually have insurance for almost every aspect of their lives, including health insurance, pet insurance, and auto insurance to name a few. The one insurance that often gets overlooked is renters insurance. What many renters don't know is that their landlord does not carry insurance on their personal belongings – only on the structure.
Here you will find all the information you need on not just renters insurance in general but things particular to a renters insurance plan in Kentucky. How much is renters insurance in Kentucky? Keep reading, and you'll get some very helpful information on renters insurance in Kentucky.
Why Renters Insurance is Important for College Students
It's often hard to believe how many people don't realize the importance of renters insurance. This is especially the case with college students. Since their parents have always taken care of things like insurance, they don't realize the importance of having their own renters insurance. Once this is called to their attention, they often begin a search for the best and cheapest renters insurance in Kentucky.
When we think of college students, we often think of young adults trying to earn a degree, keep up with their studies, and possibly even try to hold down a job. Although this is not always the case, often young college students are struggling financially. Paying for renters insurance is the last thing on their minds, they just don't feel they can afford it, or they often feel they own nothing of value worth insuring.
Unfortunately, it's often after they've suffered a loss, like theft or a fire, that they realize how valuable their possessions really were. This is especially true when they have to replace them out of their pockets. They may have to replace costly things like photography equipment, computers, laptops, software, art supplies, and similar items.
College Burglary Statistics for Kentucky Students
Kentucky may not be one of the largest states in the nation. In fact, it's small compared to many other states. However, it is a state that has more than 100 colleges and universities. Students attending colleges in Kentucky are affected by various crimes, including theft, burglary, and property-related crimes. According to a 2018 FBI report, students at various different Kentucky campuses suffered from these crimes.
Eastern Kentucky University in Richmond – 104 thefts; 27 burglaries; and 136 property crimes
Murray State University in Murray – 42 thefts; 8 burglaries; and 50 property crimes
Northern Kentucky University in Highland Heights – 31 thefts; 3 burglaries; and 34 property crimes
University of Kentucky in Lexington – 485 thefts; 15 burglaries; and 519 property crimes
University of Louisville in Louisville – 293 thefts; 24 burglaries; and 345 property crimes
Western Kentucky University in Bowling Green – 36 thefts; 11 burglaries; and 47 property crimes
As you can see, some cities and campuses have a lower crime rate than others. This is the reason why your location is probably one of the most important factors insurance companies use when determining the cost of your renter's insurance. Below is a list of some of the safest campuses in Kentucky.
University of the Cumberlands in Williamsburg, KY
Morehead State in Morehead, KY
Northern Kentucky University in Highland Heights
Sullivan University in Louisville, KY
Asbury University in Wilmore, KY
Campbellsville University in Campbellsville, KY
University of Pikeville in Pikeville, KY
Bellarmine University in Louisville, KY
Kentucky State University in Frankfort, KY
Brescia University in Owensboro, KY
How Much Does Renters Insurance Cost?
The cost of renters insurance is generally the biggest concern among individuals in need of renters insurance. This is not a question that's easily answered because no two situations are the same. Insurance companies take the following things into consideration when determining the premiums the renter will need to pay.
Where You're Located – This is probably the biggest factor in determining your rate. Some cities have a bigger crime rate than others or are more prone to natural disasters like flooding, hurricanes, etc.
The Coverage You Choose – Your insurance coverage also plays an important part in determining premiums. You can choose $25,000 in personal property coverage and $100,000 personal liability, or you can choose $100,000 in personal property coverage and $300,000 in personal liability. Obviously, there will be a substantial difference in premiums for these two policies.
How They Reimburse You – You can be paid actual cash value or the actual replacement value. Some insurance companies offer both, while others may only offer one reimbursement method. Replacement cash value offers better coverage but is more expensive.
The Deductible – There is generally always a deductible on renters insurance. This is the amount you have to pay on a claim. The higher deductible you choose, the lower your premium will be.
Your Credit Scores – Some renter's insurance companies will use your credit scores when evaluating your insurance premiums. Some companies may use them and others may not. Ask your agent if you want to know for sure.
Home Material and Construction – The materials that went into the construction of your home are also taken into consideration when determining the premiums.
How Much is Renters Insurance in Kentucky?
Renter's insurance offers various types of coverage, which all affect the cost. As stated above, location will play a role in determining the rate. Keep in mind that even if they're in the same location, insurance companies may offer charge different premiums for similar coverage.
This is another reason why it's so important to shop around for your renter's insurance in Kentucky. When comparing renters insurance, it's important to not just compare cost but also compare the coverage you're getting for that cost.
We are going to show you how premiums can differ from one location to another. Below you will find potential premiums for renters insurance for a 20-year-old boy in college. The premiums are for the same type of coverage but in five different zip codes or cities.
Renters Insurance by City
| | |
| --- | --- |
| City | Premium per Month |
| Louisville | $21 |
| Lexington | $25 |
| Murray | $24 |
| Bowling Green | $25 |
| Wilmore | $26 |
The premiums above are for a renters policy that offers $50,000 personal belongings coverage; $1,000 medical payments for others, $100.000 personal liability, and $15,000 additional living expenses, with a $500 deductible.
The Best and Cheapest Renters Insurance in Kentucky
Although this may come as a surprise to many renters, the premiums are very similar for all the five Kentucky cities researched. Perhaps this is due to the fact that Kentucky is not a very real large state. You'll still want to find the best and cheapest renters insurance in Kentucky.
If the premiums are similar, your next step should be to compare the coverage they each offer and do research on any company you may be considering. You want a company that not only advertises to be the best and the cheapest but actually is what they say. Below are a few insurance companies available for Kentucky renters as well as potential coverage and price. They are listed lowest priced first.
State Farm Insurance
State Farm is a well-known insurance company that offers various options in its renter's policies. State Farm Insurance is highly rated among its peers and its clients. The claim process can be completed over the phone, online, or in person. For about $19 per month, renters can get this coverage.
$100,000 for personal liability
$1,000 for medical payments for others
$50,000 for personal belongings
$500 deductible
Liberty Mutual Insurance
Liberty Mutual is another insurance company that offers renters insurance that's not only affordable but also can be customized. For about $22 a month, renters can get a policy that offers the following coverage.
$25,000 for personal property
$100,000 for personal liability
$1,000 for medical payments
$500 deductible
$5,000 for additional living expenses
Liberty Mutual also offers several add-ons, such as jewelry, electronics, and earthquake coverage. Liberty Mutual received high grades from AM Best, and U.S. News & World Report. Renters can do claims through the mobile app or online.
Allstate Insurance
Allstate Insurance offers renters insurance that is relatively inexpensive. For about $25 per month, they offer an excellent policy that offers:
$100,000 for personal liability coverage
$1,000 medical payments to others
$50,000 on personal possessions
$Additional living expenses coverage – must speak with an agent
$500 deductible
They also offer an even more affordable policy for a lower premium. Allstate allows you to customize every aspect of your insurance. Allstate has a great reputation with customers and clients. They also offer bundling opportunities and discounts for autopay or digital billing, etc. Renters can file their claims over the phone, online, or through their mobile app. They always have an agent on hand to walk you through the claim process.
Progressive
Progressive insurance offers three renter's insurance plans, and they all allow you the opportunity to customize the coverage in each area. For about $31per month, renters can purchase a policy with the following coverages.
$50,000 for personal belongings
$100,000 for personal liability
$25 for mold liability
$1,000 for medical payments for others
$15,000 for temporary living expense
$500 deductible
Progressive also offers enhanced coverage as well as various add-on packages for unique items or situations. Claims can be submitted in person, online, and over the phone. They typically handle claims very quickly. NerdWallet and the U.S. News & World Report both rated Progressive very highly for their insurance policies.
Amica Insurance
Amica Insurance offers several options for renters. For about $53 per month, Kentucky renters can get the following policy.
$100,000 for personal liability
$1,000 for medical payments for others
$50,000 for personal belongings
$500 deductible
$15,000 loss of use
While the premium might seem a little on the high side, they do offer good coverage and also offer coverage for things like water and/or sewer back up, and identity theft. Amica also offers several add-ons you can purchase. Claims can be submitted on the telephone or online on their website. When receiving payment, you can choose to have the money deposited into your checking or savings account, PayPal account, or debit card. This company has been rated very highly.
Nationwide Insurance
Nationwide offers renters their choice of three packages: basic, standard, and premium. They also offer building alterations and construction coverage as well as credit card coverage. Nationwide also offers individual coverage on specific items like cameras, electronics, etc.
The bad part is that they don't offer their quotes online. You need to contact or see a Nationwide insurance agent. Renters can handle their claims online or on the phone. Nationwide is rated very highly by AM Best, U.S. News & World Report, and Forbes.
The price for renters insurance in Kentucky is substantially lower than the national average. Based on the rates given above, here are the lowest to the highest.
State Farm – $19
Liberty Mutual – $22
Allstate – $25
Progressive – $31
Amica – $53
Nationwide – must call agent
What Renters Insurance Will Cover in Kentucky?
If you have a good renter's insurance policy, it will cover common perils like fire, tornado, storm damage, theft, burglaries, and vandalism. They offer the following types of coverages.
Personal property insurance
Personal liability insurance
Medical payments for others
Additional living expenses
Renter's insurance can cover damages to your furniture, electronics, appliances, clothing, and almost everything else that's inside your home. They will also pay the cost for you to live someplace else while you're home is being repaired or replaced. They'll generally cover rent, transportation, and even food or groceries.
What Will Renters Insurance Not Cover in Kentucky?
Despite thinking you have the best and cheapest renters insurance, you will find that there are some things your insurance company will not pay. These exclusions are usually common with most renter insurance.
Damage caused by pets
Damage caused by flooding
Damage caused by hurricanes
Bed bug damage
Damage caused by riots or protests
Structural damage
Some things may be covered by renters insurance but only for a certain amount. For instance, some insurance companies only insure electronics like computers and laptops for a certain amount possibly $1,500. However, the renter can purchase add-on insurance to get more coverage.
These add-ons are generally inexpensive. Some insurance companies may cover your roommate while others require you to purchase an add-on for the roommate. This is why it's very important to always read the fine print and address any concerns you may have with your agent.
Next Steps
Get a quote for a renters insurance policy today, and get the protection you need to cover your belongings and have peace of mind. Sarah Gilbert is a licensed insurance broker, specializing in auto, home and renters insurance products. She reviews insurance content on College Educated for accuracy and has a particular passion for making sure that college students and recent graduates have proper insurance coverage. Her latest passion includes researching all forms of business insurance, to ensure that recent college grads who look to entrepreneurship can have the right protection.