The Best and Cheapest Renters Insurance in Maine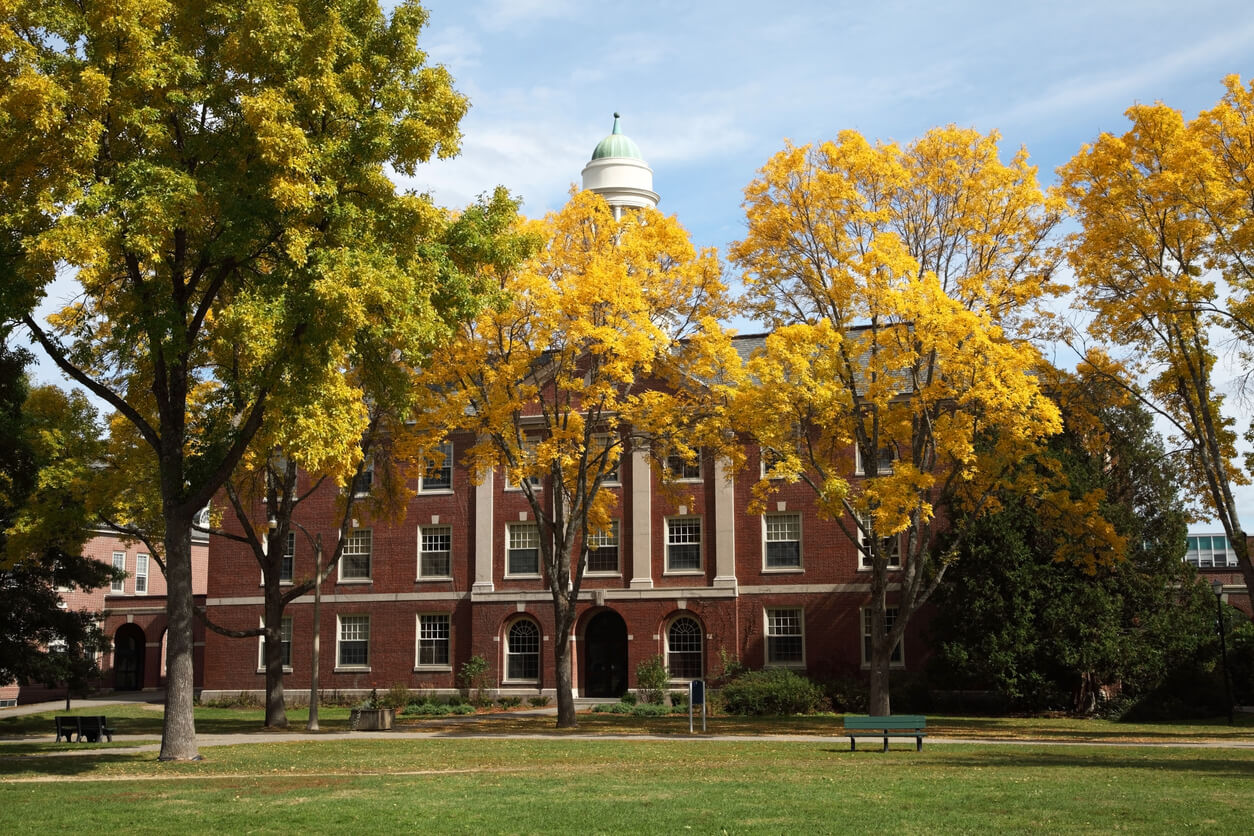 There are a lot of things to think about when you're moving into a new place. One thing that might not be at the top of your list, but is definitely important, is renters insurance.
Thankfully, there are a lot of great options for renters insurance out there, and it doesn't have to be expensive.
So, what's the best and cheapest renters insurance in Maine? Read on to find out!
Why Do College Students Need Insurance?
When it comes to insurance, college students often think they are invincible. However, the reality is that even young adults need to protect themselves from the unexpected. One type of insurance that is particularly important for college students is renters insurance.
After all, did you know that in 2019 alone, one Maine university reported more than 860 crimes on campus – many of which were theft or burglary related?
First, renters insurance protects your personal belongings in the event of a fire, theft, or natural disaster. Even if you don't have a lot of expensive items, it's important to know that your belongings are covered.
Second, renters insurance can provide liability coverage if someone is injured while on your property. This is important in case of an accident or if there is damage to your rental unit.
Third, renters insurance can help you with temporary living expenses if your rental unit becomes uninhabitable due to a covered event.
Lastly, many landlords require tenants to have renters insurance as a condition of their lease agreement. So, if you're looking for an apartment or house to rent, be sure to ask about the landlord's insurance requirements.
As you can see, there are many good reasons to purchase renters insurance. Don't wait until it's too late – find out today about getting covered.
How Much Does Renters Insurance Cost?
The cost of renters insurance depends on a variety of factors, including the value of your personal belongings, the amount of coverage you need, and the deductible you're willing to pay.
Most policies have a maximum coverage limit of $100,000, but you can usually purchase additional coverage if you need it.
The average annual deductible for a renters insurance policy can vary depending on the insurer and the type of policy you choose. In Maine, the average cost of renters insurance is lower than the national average.
In general, the higher your deductible is, the lower your premium will be. You can also save money on your renters insurance by bundling it with other types of insurance, such as auto or life insurance.
To give you an idea of what you might be, we've gathered quotes to provide you with a ballpark estimate. These figures are based on a 20-year-old male student and include $20,000 of personal property coverage, $100,000 for personal liability, $6,000 for loss of use, and $1,000 for medical payments to others.
Note that they do not include extra coverage for electronics or valuables, which are usually listed as separate add-ons to a policy.
| | |
| --- | --- |
| City | Premium Cost Per Month |
| Portland | $15 |
| Rockland | $12 |
| Bangor |  $12 |
| South Portland |  $12 |
| Auburn | $13 |
| Biddeford |  $13 |
Want to learn more about Maine renter's insurance? Here's a breakdown of what each company offers for renters insurance to college students in Maine.
Best Renters Insurance in Maine Ranked
USAA
Average Price: $6
USAA offers a variety of plans to suit your needs. A well-respected company, it has been in business for more than a century and has a phenomenal reputation with an A++ rating from AM Best.
One of the benefits of USAA renters insurance is that it's affordable. You can get a policy for as little as $10  a month. In addition, USAA offers coverage for things like water damage and theft, which can be beneficial if you live in an area with a high crime rate. Note that, like many Maine renters insurance companies, USAA only insures against damage caused by fire, smoke, or explosions.
The biggest downside to USAA is that these policies are only available to active duty military members, veterans, or their families.
Allstate
Average Price: $7
Allstate's renter insurance policies provide coverage for your personal belongings in the event of fire, theft, or certain types of water damage. In addition, it can also help to cover your expenses if you need to temporarily relocate due to an insured event.
Allstate has been in business for decades and offers all kinds of discounts to make switching to this kind of policy a breeze. There's also a phenomenal mobile app!
Nationwide
Average Price: $8
Nationwide offers several different renters insurance policies that can be customized to meet the needs of any tenant. For example, the company's "Standard" policy provides coverage for up to $100,000 in damages to personal belongings, with optional coverage for additional items such as jewelry or art.
There are additional features you can add on, too, such as emergency expenses and identity theft protection.
Lemonade
Average Price: $10
Lemonade's renters insurance policies start at just $10 per month in Maine, and they offer a variety of coverage options to choose from. For example, you can add coverage for water damage, personal liability, and even pet medical expenses. Best of all, their policies are backed by A-rated carriers, so you can rest assured that you're getting quality coverage.
Though Lemonade is a newer renters insurance company, it has all kinds of customization options and even a handy mobile app!
GradGuard
Average Price: $12
Gradguard offers comprehensive coverage for your belongings in the event of theft, fire, or other natural disasters. It also provides protection from liability. You can customize your policy to fit your needs and budget and there are discounts available if you bundle your policy with other insurance coverage.
GradGuard offers affordable rates on policies that are specifically tailored toward college students. There are plenty of discounts you might be eligible for, too, including those for smoke detector or security system installation. It even has worldwide coverage so your belongings are covered wherever they go!
Safeco
Average Price: $12
When it comes to protecting your personal belongings, Safeco offers a variety of renters insurance policies to fit your needs.
Whether you're looking for basic coverage or something more comprehensive, Safeco has a policy that's right for you. And because each policy is custom-tailored to your individual situation, you can be sure you're getting the coverage you need at a price that's right for you.
And if you're looking for a great auto insurance policy, guess what? Safeco offers some of the best in the country in that area, too.
Acuity
Average Price: $13
Acuity offers comprehensive renters insurance coverage that can give you peace of mind. The policies cover contents replacement, personal liability, and additional living expenses if your home is uninhabitable due to a covered event.
They also offer optional coverage for high-value items such as jewelry, art, and electronics. Best of all, the renters insurance is affordable, starting at just $13 per month.
AmFam
Average Price: $15
American Family Insurance offers a variety of insurance products, including renter's insurance. As with any insurance policy, there are advantages and disadvantages to consider before purchasing a policy from AmFam.
One of the main advantages of AmFam renter's insurance is that it covers medical expenses for guests who are injured on your property. This can provide peace of mind in case of an accident. Another advantage of AmFam renter's insurance is that it offers replacement coverage for personal belongings that are damaged or stolen. This can be incredibly useful if you have expensive items that are not covered by your renters' insurance policy.
That said, AmFam renter's insurance has a higher deductible than some other policies. This means that you will have to pay more out-of-pocket if you need to make a claim.
Renter's Insurance in Maine: What You Need to Know
If you're renting a home or apartment in Maine, you may be wondering if you need to purchase renter's insurance.
There is no statewide law dictating that you must have renters insurance in Maine. However, it's a good idea.
While your landlord's insurance policy will cover the physical structure of the property, it will not provide coverage for your personal belongings.
In addition, most landlord's policies do not include liability coverage, which means you could be held responsible for any accidents or damage that occur on the property. For these reasons, it's important to consider purchasing renter's insurance.
There are a few things to keep in mind when choosing a policy.
First, make sure to get enough coverage to replace all your belongings in the event of a loss. Secondly, be sure to select a policy with adequate liability coverage in case someone is injured on your property. Lastly, make sure to shop around and compare rates from different insurers before selecting a policy.
Renters insurance policies in Maine are pretty straightforward. Read the fine print to find out what your specific policy will cover, but know that in Maine, as is the case in most states, most policies do not cover damages related to floods or earthquakes. Any damage to the structure or to your roommate's property also is not covered.
Get Coverage for Anything – Apply for Maine Renters Insurance Today
Maine renters insurance is a great way to protect your belongings in case of an emergency. By learning about the best and cheapest renters insurance policies in Maine, you can ensure that you are fully covered in case of theft, fire, or another disaster.
Make sure to shop around for the policy that fits your needs and budget and be sure to ask questions so that you understand what is included in your coverage.
Protect yourself and your belongings by investing in quality renters insurance today. Sarah Gilbert is a licensed insurance broker, specializing in auto, home and renters insurance products. She reviews insurance content on College Educated for accuracy and has a particular passion for making sure that college students and recent graduates have proper insurance coverage. Her latest passion includes researching all forms of business insurance, to ensure that recent college grads who look to entrepreneurship can have the right protection.