The Best and Cheapest Renters Insurance in Maryland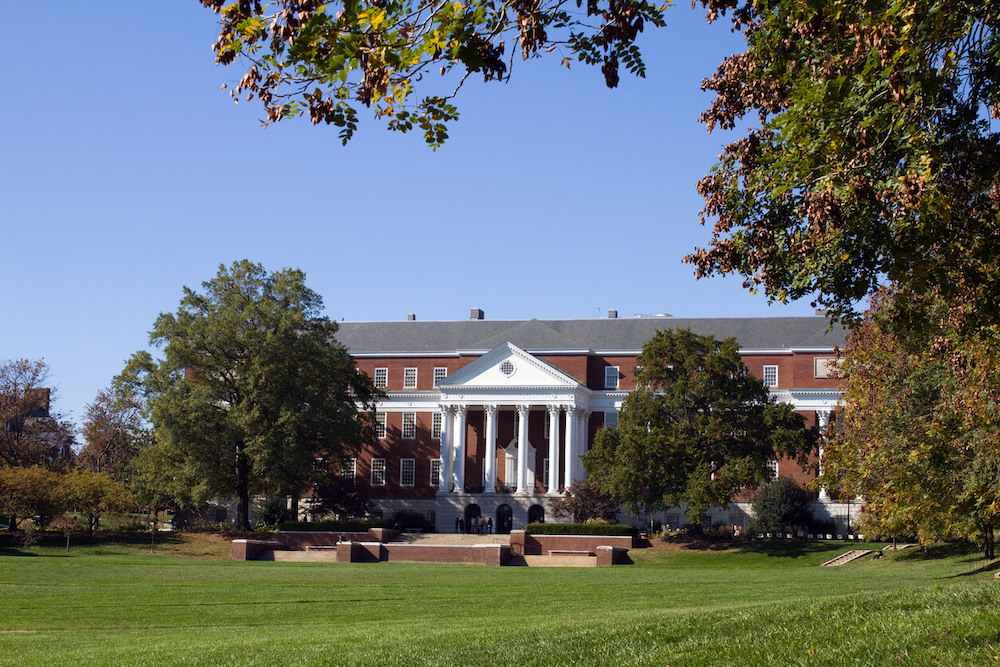 When you are a renter, it is important to have insurance in case of an emergency. But finding the best and cheapest renters insurance can be difficult, especially if you're a college student who already has a jam-packed schedule.
In this post, we will outline the best and cheapest renters insurance in Maryland.
So, whether you are looking for insurance for your apartment or house, read on to find out more!
Why Do College Students Need Insurance?
As a college student, you may not think that you need renters insurance. After all, your parents' homeowners insurance policy may cover your belongings while you're away at school.
However, there are several reasons why you may need to get your own renter's insurance policy.
First of all, most homeowners insurance policies have limits on how much they will pay for items that are stolen or damaged away from home.
So, if your laptop is stolen from your dorm room or your bicycle is damaged in a bike rack, you may not be fully covered.
In addition, many renters insurance policies offer liability coverage in case someone is injured while on your property. If a friend trips and falls down the stairs in your apartment, you may be protected from having to pay for their medical bills.
According to the Maryland Department of Public Safety and Correctional Services, there were 1,092 crimes reported on college campuses in Maryland in 2018. Of these, 608 were property crimes. The most common type of crime was burglary, followed by larceny and motor vehicle theft. Although the overall number of crimes reported on college campuses has remained relatively stable in recent years, renters insurance is a smart choice if you want to keep your belongings protected.
Finally, renters insurance can give you peace of mind knowing that your belongings are protected in case of fire, theft, or other disasters.
So, even though you may not think you need it, renters insurance can be a smart investment for college students.
How Much Does Renters Insurance Cost?
Renters insurance is an important form of protection for tenants, but it can also be quite expensive. In Maryland, the average cost of renters insurance is $15 per month, or $180 per year.
However, this figure can vary widely depending on the value of your belongings and the amount of coverage you select. For example, if you have a lot of expensive electronics or valuable jewelry, you may need to purchase additional coverage to fully protect your belongings.
Likewise, if you live in an area with a high crime rate or frequent natural disasters, you may need to pay more for your renters insurance policy. Ultimately, the cost of your policy will depend on a variety of factors, so it's important to shop around and compare rates before selecting a plan.
To give you an idea of what you might be, we've gathered quotes to provide you with a ballpark estimate. These figures are based on a 20-year-old male student and include $20,000 of personal property coverage, $100,000 for personal liability, $6,000 for loss of use, and $1,000 for medical payments to others.
Note that they do not include extra coverage for electronics or valuables, which are usually listed as separate add-ons to a policy.
| | |
| --- | --- |
| City | Premium Cost Per Month |
| Baltimore |  $18 |
| Columbia |  $15 |
| Germantown |  $15 |
| Silver Spring |  $15 |
| Waldorf | $16 |
| Ellicott City |  $15 |
Cheapest Maryland Renters Insurance Companies
USAA
Average Price: $19
USAA renters insurance is designed to protect your belongings in the event that they are damaged or stolen. The policy will also cover you in the event that you are sued for damages caused by your negligence. In order to get USAA renters insurance, you will need to be a member of the USAA and have an account with them.
You can get a quote for your renter's insurance online or by calling their customer service number. USAA offers all the basic coverage you need, but also uniquely offers things like floods, earthquakes and volcano eruptions. While the last two items might not be a primary concern when you're attending college in Maryland, having flood protection can be extremely valuable.
Lemonade
Average Price: $18
Lemonade is a type of insurance that is designed to protect renters from damages to their rental unit or the contents of their unit. It can cover things like water damage, fire damage, theft, and vandalism.
Safeco
Average Price: $24
Safeco renters insurance is a policy that helps protect your personal belongings in the event of damage or theft. It typically covers items such as furniture, clothing, electronics, and other valuables. It can also help cover the cost of temporary housing if your home becomes uninhabitable due to a covered event.
Nationwide
Average Price: $21
Nationwide offers renters insurance policies with a variety of different coverage options, so it is important to read through the policy documents carefully in order to choose the right amount of coverage.
Nationwide doesn't offer renter's insurance policies in all states, but in Maryland, it's one of the most well-known companies. You can take on additional coverage, such as credit card coverage in case your information is compromised, or even water backup or theft extension.
This company has some of the best customer service, making it easy to pay your bill or file a claim on the convenient mobile app.
Allstate
Average Price: $21
Allstate renters insurance is typically very affordable, and it can give you peace of mind knowing that your belongings are protected.
Applying for renters insurance with Allstate is just about as easy as it gets. You can get 15% off your premiums if you install security systems or fire alarms and even get 20% off if you've never made a claim with previous providers.
There are even bundles that let you save money by packaging your auto and renters insurance together!
Acuity
Average Price: $18
If your home is damaged by fire, theft, or another covered event, Acuity will help to replace your belongings. In addition, Acuity will also cover you in the event that someone is injured while on your property.
Founded in 1925, Acuity is one of the oldest insurance companies out there. It's also one of the best-ranked, with an A+ rating with the Better Business Bureau. It offers 24-hour customer service and 24-hour response time to claims. It also has a convenient mobile app!
GradGuard
Average Price: $12
GradGuard is a renters insurance company that specializes in providing coverage for college students. The company was founded in 2006 by a group of insurance industry veterans who saw a need for a dedicated renters insurance provider for this underserved market.
GradGuard offers a variety of coverage options, including property damage, liability, and personal belongings protection.
In addition, the company provides a number of unique features, such as a "good student" discount for students who maintain a GPA of 3.0 or higher, and a "graduation bonus" that refunds up to 50% of the premium when the policyholder graduates.
With its comprehensive coverage and competitive pricing, GradGuard has become one of the leading renters insurance providers for college students.
AmFam
Average Price: $15
American Family Renters Insurance is insurance that helps protect your belongings while you're renting. It can cover your personal belongings if they're damaged, lost, or stolen. It can also help pay for temporary living expenses if your rental home is damaged and you need to live somewhere else while it's being repaired.
American Family offers various types of coverage, so you can choose the amount of protection that's right for you and your budget. You can also add additional coverage for things like jewelry, computers, and bikes.
Renter's Insurance in Maryland: What You Need to Know
If you're a renter in Maryland, you may be wondering if you need to get renter's insurance. The answer is yes! Renter's insurance protects your personal belongings in the event of damage or theft. It also covers you in the event that someone is injured while on your property.
While your landlord's insurance may cover some of these things, it's important to have your own policy in place to make sure you're fully protected.
A typical renters insurance policy will cover your personal belongings in the event of fire, theft, smoke damage, water damage (from a burst pipe, for example), and certain types of vandalism.
Most policies in Maryland will also cover you if you accidentally damage someone else's property or if someone is injured while on your property.
However, there are some things that renters insurance does not cover in Maryland. These can include flood damage, earthquakes, and pests. So if you live in an area that is prone to these types of disasters, you may need to purchase a separate policy.
Renter's insurance is relatively affordable, and it gives you peace of mind knowing that your belongings are protected. Be sure to shop around and compare policies to find one that meets your needs and budget.
And don't forget to tell your agent about any valuable items you have so they can be properly covered. With renter's insurance, you can relax and enjoy your Maryland home worry-free!
Be Ready for Anything Life Throws Your Way: Apply for Maryland Renter's Insurance Today
We've outlined the best and cheapest renter's insurance policies in Maryland for you. Now it's time to get your free quotes and learn more about each of these providers.
Protect yourself, your family, and your belongings by choosing the right policy today. Sarah Gilbert is a licensed insurance broker, specializing in auto, home and renters insurance products. She reviews insurance content on College Educated for accuracy and has a particular passion for making sure that college students and recent graduates have proper insurance coverage. Her latest passion includes researching all forms of business insurance, to ensure that recent college grads who look to entrepreneurship can have the right protection.