The Best and Cheapest Renters Insurance in North Carolina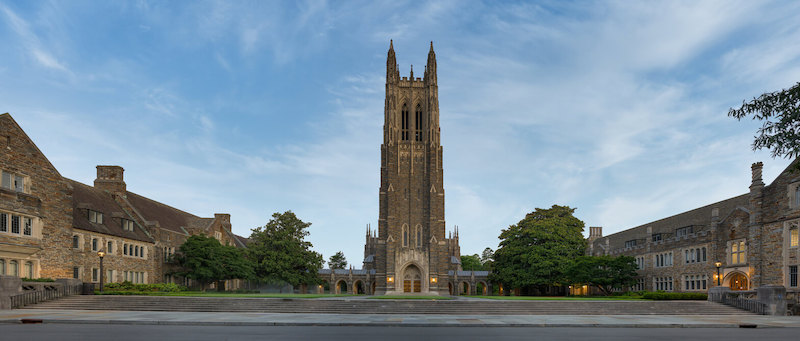 Renters insurance in North Carolina is a smart and inexpensive way for you to protect your property. For a relatively low rate, you can protect your possessions. As a college student, renters insurance may not be top of mind, but having this extra protection can give you a lot of peace if something were to happen.
To help you find the best options for your specific situation, we scored a sample of insurance providers across North Carolina. Our ranking examines and scores the following:
Price
Claims
Customer service
Ratings
Theft and vandalism are examples of property crimes that a standard renters insurance protects against. In 2016, The FBI published the following crime statistics for North Carolina: 
Robbery: 9,336 
Property crime: 277,765 
Burglary: 72,082
Larceny-theft: 190,377
When compared to the national average rate per 100,000 inhabitants, North Carolina ranked above the national average. It's important to cover yourself with renters insurance for your peace of mind. 
When it comes to buying renters insurance in North Carolina, there are several factors that determine how much you will pay. Those factors include, but are not limited to: 
Coverage amount
Zip code/location
Deductible
Credit score
What Does Renters Insurance in North Carolina Cover?
The following are typical coverages you will see from all carriers: 
Personal property coverage: The renter's personal property is covered from loss by fire or theft (or 16 other perils). Companies typically replace your property in one of two ways.

The first way is replacement cost (RCV) which means the company will replace lost or damaged items with new ones. 
The second way is called actual cash value (ACV). The company will replace the item based on its depreciated value.

Medical payments: If a visitor is injured on your (the renter) property, the visitor may be eligible for payments on their medical bills related to the injury. 
Personal Liability: If a visitor injures themself while on your rental property, the insurance will pay for their injuries and your legal representation if needed. 
Additional living expenses: If your rental property becomes uninhabitable because of damage to the property, your insurance policy will cover the cost of housing you.
Comparison of Renters Insurance in North Carolina
The following premium costs are for policies with $20,000 in personal property, $100,00 liability, and a $500 deductible. 
| | |
| --- | --- |
| Insurance Company | Monthly Premium |
| USAA | $10 |
| Safeco | $14 |
| Allstate | $16 |
| Nationwide | $16.67 |
| AmFam (Midvale) | $18.50 |
| GradGuard | $30 |
USAA
Price
Depending on your specific situation, your monthly coverage would cost $120, or about $10 per month. 
The value of USAA comes from the fact that they include flood and earthquake coverage in its policies. You have the option to include personal valuables insurance and to 
Claims 
You log in to your account online through USAA's website or mobile app or call their primary phone line to file a claim. You will need to provide: 
Policy number
Date of claim 
Relevant information
Narrative of why you're making a claim
Documents, photos, and videos 
Customer service
USAA was created to serve military members and their families. It's been around since 1922. Their policies are specially designed for that specific customer in mind. That means that members enjoy their property coverage when deployed by overseas insurance. This insurance applies to property in storage units as well. 
Ratings
USAA is a highly rated company because of its attention to its members. They provide discounts for the following: 
Active-duty military service
Bundled coverage
Safety equipment includes smoke detectors, alarms, and deadbolts
Location of your property
Safeco
Price
On average, Safeco's annual insurance coverage costs $170, or a little more than $14 per month in North Carolina. This price is mainly based on your zip code and the property's location. 
Claims 
You can file a claim online with Safeco. The process is somewhat simple; you will need: 
Username and password
Date of insurance claim
General details of what happened to constitute the claim
Customer service
Customer service is a sore spot for Safeco. Although the policy and claims process is robust for the company, people complain because of communication issues and unexpected price hikes in the premium. 
Ratings
Safeco has solid ratings for its discounts and coverage options, but customer service makes people balk at the company. 
Allstate
Price
Allstate's renters' insurance policy costs $195 annually, or $16 per month on average in North Carolina.
Claims 
You will need to log in to your account or use the app to make a claim with Allstate. Allstate will then investigate your claim, make a damage assessment, and review the estimate before wrapping up your claim. 
Customer service
In general, Allstate has good customer service. Most of the complaints originate in the cost compared to their competitors. 
Ratings
Allstate is one of the largest insurance companies in the United States. You may recognize them from their Mayhem character, or the deep-voiced Dennis Haysbert spokesman. All in all, they have an A+ rating with the BBB. 
Nationwide
Price
Nationwide insurance coverage costs on average $200 annually, or about $16.67 per month in North Carolina. This price is mainly based on your zip code and the property's location. 
Claims 
To make a claim with Nationwide, you will need to log in to your account. Then you should call the Nationwide Claims phone number and contact your agent. 
You will need to provide the following information: 
Name and address
Witnesses
General loss
Nationwide policy
Customer service
The company generally has negative reviews. The issue comes from unexpected rate increases with no communication and difficulty during the claims process. 
Rating
The company is located in Columbus and is one of the biggest insurers in the United States. They have an A+ rating with the BBB. 
GradGuard
Price
GradGuard's insurance coverage costs, on average, $30 per month in North Carolina. This price is mainly based on your zip code and the property's location.
This policy can have a low deductible and does not have a credit score requirement. That coupled with coverage for stolen bicycles and backpacks make GradGuard a little bit pricier than other options on this list. 
Claims 
To make a claim with GradGuard, you must contact the underwriter, Markel, at 800-236-3113. After that, a claims adjuster will be in contact with you in 48-72 hours. 
Customer service
GradGuard specializes in renters insurance for students. Focusing on students, tuition insurance, and college benefits makes it a generally positively reviewed company. The issue that people have is the limited availability and the confusion about the renters' insurance underwriter. 
Ratings
Since it focuses primarily on college students, GradGuard offers flexibility and options that other insurance providers don't. Those offerings make the company somewhat popular with college students. The most common complaint is the cost. 
AmFam
AmFam offers insurance through its affiliate Midvale Home & Auto in North Carolina. 
Price
On average, Midvale Home & Auto insurance coverage costs $243 annually that's about $18.50 per month. This price is mainly based on your zip code and the property's location. That includes a $41 down payment. 
Claims 
To make a claim with Midvale, you will need to log in to your account online, email the company, or call them on their main phone line to contact an agent. 
You need the following information:
Date and time of the event
Brief description
Photos of damage
Customer service
Midvale itself does not appear to be accredited with the BBB. Additionally, the website seems sparse, but informative. There is a single Reddit thread about the company that explains their relationship with AmFam. In other words, the company does not have much of an online reputation–good or bad. 
Ratings
AmFam has over 90 years' experience in the insurance industry and it lends that experience and credibility to Midvale. 
Renters insurance North Carolina–what you need to know
According to the North Carolina Department of Insurance, renters insurance covers: 
Personal property 
Loss of use
Personal liability 
Medical payments to others
There is a list of sixteen perils that insurance providers must cover. One critical peril is accidental discharge or overflow of water (except flooding). That means if there is a sewer backup, your insurance will cover any of your property damaged. That is important because not all states have this codified into law. Renters insurance in North Carolina can help you avoid a stinky situation. 
Key Takeaways
While it's not mandatory to get renters insurance in North Carolina, it provides the protection you need for your items for a relatively inexpensive monthly premium. To put it in perspective, you will probably spend more money on one textbook than you will for an entire year of renters insurance. Sarah Gilbert is a licensed insurance broker, specializing in auto, home and renters insurance products. She reviews insurance content on College Educated for accuracy and has a particular passion for making sure that college students and recent graduates have proper insurance coverage. Her latest passion includes researching all forms of business insurance, to ensure that recent college grads who look to entrepreneurship can have the right protection.