The Best and Cheapest Renters Insurance in Ohio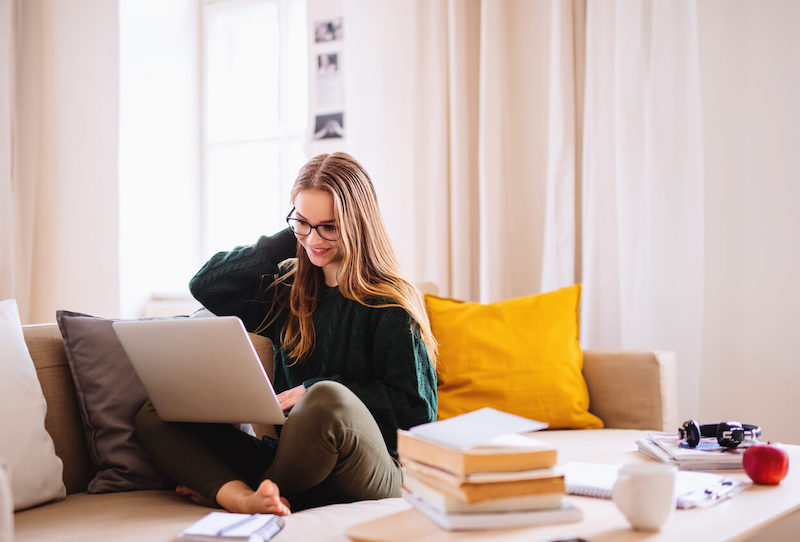 If you're looking for the best and cheapest renters insurance in Ohio, you'll be surprised by the many options available. Your landlord's insurance covers your rented building, while the renters insurance provides liability protection and covers your personal belongings. So, just because your landlord has insurance doesn't mean you don't need the renters insurance. Both policies have varying and equally pivotal purposes.
Renters insurance protects your personal property and offers other coverage such as identity theft protection, personal liability coverage, assistance with medical expenses, and more. Although every option provided is very affordable, some provide better rates, customer service, coverage, and deals than others. Therefore, your ideal option depends on your needs from your renters insurance.
To assist you in determining the best option, we will detail and compare each agency and look at the renters insurance rates in Ohio.
Do You Need Renters Insurance in Ohio? Look at the Stats: College Burglaries per Area
Over 218,000 911 calls made from the off-campus areas were made in Ohio State over the past five years. Most of these calls were to do with property crimes such as burglary and general disturbance. The Federal Bureau of Investigation, FBI published the following statistics on crime in Ohio State for 2016:
Burglary – 66,883
Larceny theft – 212,807
Property crime – 299,357
How Much Does Renters Insurance Cost?
The renters insurance cost depends on several factors, including the amount of coverage you select, your location, and your history of making claims. Besides, your personal information can impact your renters insurance cost. To determine the cost of the best and cheapest renters insurance in Ohio, we've used a sample of a 20-year-old college student living alone, with no previous insurance claims, and with no pets.
Zip codes:
| | |
| --- | --- |
| City | Premium Cost Per Month |
| Bowling Green | $11 |
| Cincinnati |   $20 |
| Columbus |  $21 |
| Kent |  $13 |
| Cleveland | $23 |
Best Cheap Renters Insurance in Ohio
Although not mandatory for any Ohio resident, renters insurance is highly recommended for people living as tenants and who want to protect their property from damage or theft. However, most people, especially students, don't want to purchase renters insurance at their expense, so it's key to find the cheapest one available. While you're looking for the cheapest option, you don't want to invest in a limited coverage, and hence you need to find the ideal balance.
The eight renters insurance listed below are the best and cheapest options. Some are inclined to the cheaper side with limited coverage, while others are quite pricier but offer wider policy features. We'll focus on every agency's background, rates, and policy features to help you find the one that best suits your needs.
USAA Renters Insurance
Of the most popular renters insurance providers in Ohio, the United Services Automobile Association provides the most affordable renters insurance rates. However, unlike other companies, USAA has some strings attached. It provides an array of insurance plans such as renters insurance to active military personnel, veterans, and their families. It's therefore unavailable to all customers, but you can check them out if eligible.
Besides the basic coverage of your personal property in case of theft, this company also protects policyholders from earthquakes or floods, a unique feature of renters insurance. Moreover, USAA comes with a standard policy at no extra cost. Other special benefits include:
28% off on the policy if you live at port or on base
Overseas insurance on your property after deployment
First-time renters' policies for your children once they move out
Covered by USAA Renters Insurance Policy
Smoke, lightning, and fire
Vandalism and theft
Some water damage and flood
Falling objects and building collapse
Damage as a result of frozen pipes
Explosions
Riot damage and damage from aircraft
Accidental cracking, tearing, bulging, or burning
Not Covered
Some water leak damage
Vehicle theft or damage
Building and roof damage
Roommate's property
Damage from pets or insects
Lemonade Renters Insurance
Lemonade is the newest entrant with some of the best prices and reputation. The provider is highly innovative and provides one of the best renters' insurance policies. Clients can purchase their desired plans easily and fast online or via the provider's application and resolve claims instantly. The renters' insurance rates are one of the most affordable, reaching around $101 per year and starting as low as $5 monthly. You can further lower this rate via discounts for your home safety gadgets. The coverage includes:
Water damage
Vandalism and crime for stolen or damaged property
Help with medical expenses resulting from injuries or accidents while at home
Liability coverage against lawsuits from accidents in the home
Smoke and fire protection
Lemonade is ideal for college students and young adults because of its minimal coverage needs, tech-savvy setup, and affordable rates. Besides, its special Giveback program allows the company to donate significant sums of their extra profits to a charity of your choice. This shows that the company cares for all members of the community.
Safeco Renters Insurance
Safeco is smaller but provides some of the best policies compared to other companies. In addition, they're backed by Liberty Mutual, making them one of the most reliable renters' insurance companies. Therefore, you can rest assured they'll pay a claim as their financially stable. Safeco boasts some of the best reviews online, with an overall rating of A+ from the Better Business Bureau. The company offers the following unique insurance coverage:
Personal property
Liability coverage
Additional living expenses
Valuable articles coverage
Personal property replacement cost coverage
The best points
Low rates on renters insurance in any state
Policyholders can save up to 15% by merging policies; bundle discounts
You can file claims online 24/7
Safeco provides some features absent in other renters policies. For instance, with an extra one dollar monthly, policyholders can get identity theft coverage which covers the expenses associated with identity restoration. Also, Safeco will replace your items at their real retail value despite the age or condition of the original property.
Nationwide Renters Insurance
Nationwide renters insurance is ideal for people looking for the best value. Its policies include a personal liability provision, high coverage limits for your items, and loss-of-use protection. Besides, Nationwide allows you to upgrade your policy with:
Extended liability coverage
Increased protection for your high-value items
Replacement cost coverage for your property
Up to $25,000 of restoration and identity theft services
Water backup protection
Policyholders can even lower their Nationwide renters insurance if eligible for their discounts. However, Nationwide provides only a few saving chances. These include installing security equipment, bundling your renters insurance with other policies, or maintaining a claims-free insurance history.
Allstate
Allstate is the second-largest and most financially stable insurance company in the U.S. You can sign up for Allstate renters' insurance policy through its local agents or online via its website or application. The policy provides the following types of renters insurance coverage:
Guest medical protection- When visitors are injured on your property
Personal property protection
Reimbursed living expenses
Renters liability coverage
Identity theft protection
Valuable items
With Allstate, you can also lower your renters insurance premium using the following discounts:
Claim-free
Multi-policy
Autopay
Discount for retired policyholders
Discount for safety services or devices such as security and fire alarm systems
Allstate renters insurance is ideal if you're looking for an in-person and personalized service
Acuity Renters Insurance
Acuity provides one of the most comprehensive but affordable renters' insurance policies. Besides, it's one of the few insurance companies offering guaranteed replacement coverage for your property. This implies that it'll pay for all your property and claims regardless of the cost. Acuity offers the following coverage:
Dwelling coverage
Personal property coverage
Additional living expenses coverage
Personal liability coverage
Medical expenses coverage
You can also add the following extra and coverage endorsements depending on your unique situation:
Replacement cost contents coverage
Guaranteed replacement cost coverage
Valuable personal property coverage
Home business coverage
Service line coverage
Identity theft and cyber protection coverage
As a college student, Acuity is ideal as the claims and application process are fast and straightforward. You can also do them online on your device.
GradGuard Renters Insurance
GrandGuard is arguably the best renters insurance company for college students. While other property management companies or polices won't replace your stolen backpack or bicycle, GrandGuard will. Their coverage is specially designed for college life and incorporates numerous exclusive features for students and families unavailable in other providers. Below are a few examples:
Low deductible- $100 on personal property
No credit scoring- Everyone gets the same price
Worldwide property coverage
Personal liability coverage
Replacement cost
Electronics coverage
Theft and fire protection
Convenient monthly payments
American Family Renters Insurance/ AMFAM
Amfam insurance is one of the best companies in terms of a convenient mobile app and local customers support. The company offers renters insurance under a tiered formula, allowing policyholders to balance the cost and breadth of their coverage. The company provides five discounts and six optional coverage extras, giving you many ways to customize and save coverage.
Pros
Offers claim support 24/7
Supports mobile MyAmFam App that allows clients to pay bills, find an agent, and access insurance proof
Identity theft protection with every plan
Cons
Only available in 19 states
Doesn't reveal all the available coverage options via an online quote
Uses an underwriter for insurance quotes in uncovered states
Coverage
Hail
Wildfire and fire
Lightning
Tornado
Smoke
Frozen interior plumbing
Medical expenses
Weight of snow and ice
Power surges
Theft and vandalism
Acts of your children and pets
Five coverage areas
Personal property coverage
Medical expense coverage
Personal liability coverage
Loss of use coverage
Identity fraud expense coverage
Optional coverage
Personal injury
Valuable property
Equipment breakdown
Pet insurance
Travel protection
Home-based business
Renters Insurance in Ohio – Policy Specifics
The entire idea of an insurance policy is that it will shelter you from possible future calamities. Renters insurance in Ohio will assist you if you're faced with any of the following instances:
Personal property
Loss of use
Liability protection
Medical protection
Different providers have different services, rates, and policies, just like any other state.
What Does Renters Insurance in Ohio NOT Cover?
Renter insurance in Ohio will rarely or never cover damage to your items for specific scenarios such as earthquakes, pests, and riots. Coverage limitation depends on the specific home renters insurance provider. The common exclusions in renters insurance in Ohio include:
Bedbugs and pests
Earthquake and flood damage
The car damage or theft
Roommate's property
Next Steps
Renters insurance offers you peace of mind over your possessions while you are in college, and the low monthly premiums make it an easy 'yes' for most people. Get a few quotes to compare prices in your area, but don't delay in signing up for a policy. Sarah Gilbert is a licensed insurance broker, specializing in auto, home and renters insurance products. She reviews insurance content on College Educated for accuracy and has a particular passion for making sure that college students and recent graduates have proper insurance coverage. Her latest passion includes researching all forms of business insurance, to ensure that recent college grads who look to entrepreneurship can have the right protection.