The Best and Cheapest Renters Insurance in South Dakota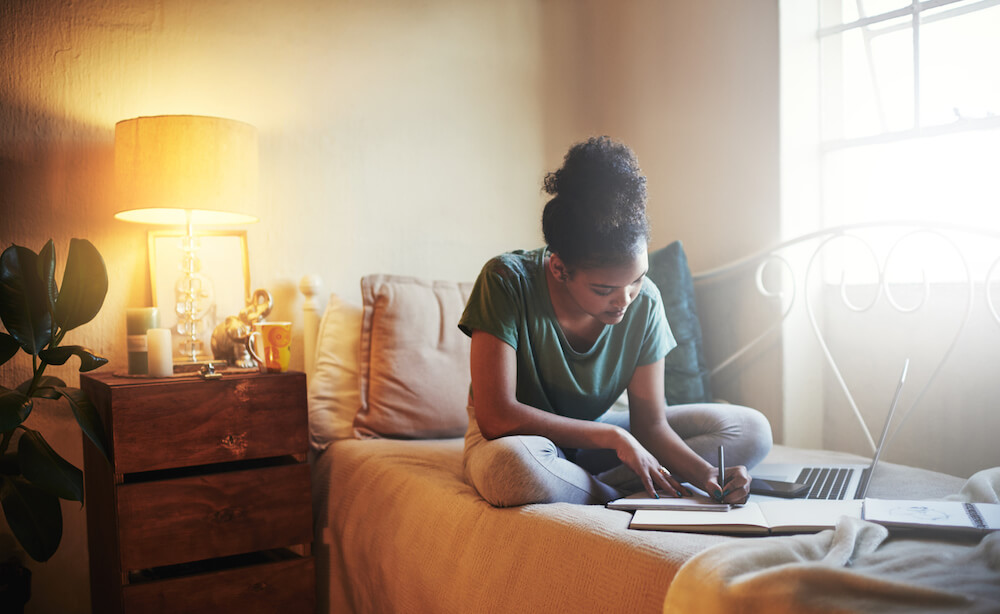 Are you a college student in South Dakota? If so, you're probably looking for the best deal on renters insurance. You may be wondering if it's worth it to spend money on insurance when you're living in a dorm or apartment, but the truth is that it's always a good idea to have coverage.
In this article, we will compare the rates of different insurers in South Dakota and help you find the best policy for your needs!
What is Renters Insurance? What Does it Cover?
Renters insurance is a type of insurance that helps protect you and your belongings in the event of damage or theft. It can cover things like your furniture, clothes, electronics, and other personal belongings. It can also help pay for temporary housing if your home becomes uninhabitable due to a covered event. In most cases, it also provides liability coverage in case someone is injured while on your property.
Renters insurance is not required by law, but your landlord may require it as part of your lease. Even if it's not required, it's still a good idea because it can give you peace of mind knowing that you and your belongings are covered if something bad happens.
There are different types of renters insurance policies, so be sure to research and find one that fits your needs and budget. You can get quotes from different insurers online or talk to an agent. Be sure to read the policy carefully to know what is and isn't covered.
How Much Does Renters Insurance Cost in South Dakota Per City?
When it comes to renters insurance, there are many things to consider. One of the most important decisions you'll make is what city you will live in. Renter's insurance rates vary from one city to another, so to find out how much it costs in your area. The table below summarizes the average monthly rate in South Dakotan cities.
| | |
| --- | --- |
| City | Premium Cost Per Month |
| Aberdeen | $16.17 |
| Huron | $16.28 |
| Watertown | $16.33 |
| Mobridge | $16.40 |
| Brookings | $16.41 |
| Pierre | $16.47 |
| Sioux Falls | $16.69 |
| Madison | $16.88 |
| Brandon, | $17.07 |
| Dell Rapids | $17.08 |
| Tea | $17.25 |
| Harrisburg | $17.33 |
| Mitchell | $17.52 |
| Vermillion | $17.68 |
| Yankton | $18.28 |
| Rapid City | $18.64 |
| Box Elder | $18.67 |
| Sturgis | $19.16 |
| Belle Fourche | 19.32 |
| Spearfish | $19.35 |
Best Renters Insurance In South Dakota
Are you searching for the best renters insurance in South Dakota? Look no further! We have compiled a list of the top providers in your area so that you can find the right policy for your needs. Whether you are looking for basic coverage or a policy that includes more features, we have something for everyone. Be sure to compare rates and policies to find the best deal available.
Allstate
One of the most important things to consider when choosing renters insurance is what kind of coverage you need. Allstate's Reimbursed Living Expenses coverage can help if you need to find a new place to live temporarily due to an insured disaster. This coverage can help pay for things like hotel expenses and restaurant meals. The average monthly cost is $6.
Personal property coverage can help protect your belongings in your rental unit. This can include items like furniture, electronics, and clothing. In addition, guest medical coverage can help pay for medical expenses if a guest is injured while visiting your rental unit. Lastly, liability protection can help protect you financially if you're found responsible for damages or injuries.
USAA
When it comes to finding the best renters insurance in South Dakota, USAA is a great option. Their coverage includes personal property coverage and liability coverage, so you can ensure that your belongings and your person are protected.
Plus, their rates are very competitive, starting at $10 per month, making them an excellent choice for budget-minded renters. So, if you're looking for a good renters insurance policy, be sure to check out USAA.
State Farm
If you're looking for the best renters insurance in South Dakota, State Farm has you covered. State Farm's renter's insurance coverage includes personal property coverage, liability coverage, and loss of use.
Rest assured that your belongings are protected in the event of a fire, theft, or other disasters. And if you're ever displaced from your home due to an insured event, State Farm will cover your additional living expenses. The average monthly cost for State Island is $15. You may contact your local State Farm agent today for a free quote.
Safeco
There are many factors to consider when choosing the best renters insurance in South Dakota. The average monthly cost of a Safeco renters insurance policy is around $12.45. One crucial factor is the type of coverage that you need. Safeco offers four different types of coverage: Additional Living Expenses, Personal Property Replacement Cost Coverage, Valuable Articles Coverage, and Personal Property Coverage. Liability Coverage is also available as an option.
Nationwide
Nationwide offers some of the comprehensive coverage options in South Dakota. It includes medical payments, building additions and alterations, contents, and loss of use. You can tailor their policy to fit your needs and budget, you are assured knowing you are fully protected. The average monthly cost of Nationwide is $13.5. Get a free quote on their website for the possible rates.
Progressive
When it comes to finding the best renters insurance in South Dakota, you can't go wrong with Progressive. Not only does their coverage include all of the essentials like personal property, personal liability, and medical payments to others, but they also offer loss of use coverage in case you need to relocate due to an insured incident temporarily. The average monthly cost is between $10-$23. To know their rates, get a free quote online.
GradGuard
If you're looking for comprehensive protection for your rented home, look no further than GradGuard renters insurance. With its Personal Property coverage, you are ensured that your possessions are well-protected. The average monthly cost is $13. And because it's designed specifically for students, you can be confident that your needs are taken care of. GradGuard offers comprehensive coverage for students' personal property, whether it's in their dorm room or apartment.
AmFam
If you're looking for reliable renters insurance in South Dakota, you can't go wrong with American Family Insurance. Their coverage includes identity fraud expense coverage, personal liability coverage, loss of use coverage, personal property coverage, medical expense coverage, and personal liability coverage. The average cost is $15. To know the rate for your coverage, visit their website for a free quote.
Renters Insurance in South Dakota – What You Need to Know
Renters insurance is a type of insurance that covers the property that you own or rent. It protects your personal belongings against damage, theft, and other risks.
In South Dakota, renters insurance is not required by law. However, some landlords may require proof of coverage as stated in some rental agreements. This means that it's essential to understand what your policy covers and how much it costs before signing a lease agreement with your landlord.
Several factors will impact the cost of your renter's insurance premium in South Dakota state, including:
The location and size of your apartment
Living in high-crime areas such as urban centers can increase the cost of your premium due to the higher risk of theft and damage. Similarly, larger apartments with more valuables can also be considered a higher risk.
The value of your personal belongings
If you own valuable items such as jewelry or high-end electronics, these will impact the cost of your policy premium because they could be at greater risk for theft or damage in certain situations. To help mitigate this, you may consider adding a "replacement cost" endorsement to your policy, which covers the full replacement cost of your items if they are damaged or stolen.
Your credit score
Believe it or not, many insurance companies in South Dakota consider your credit rating when determining what premiums to charge you. This is often referred to as "insurance score" and is another reason to build and maintain a good credit score to get the best rates on your renter's insurance.
What Does Renters Insurance in South Dakota NOT Cover?
Damage to structures
Renters insurance in South Dakota does not cover damage to structures. This includes any damage to the building itself and any surrounding structures such as fences or sheds. If you cause damage to someone else's property, you will be responsible for repairing or replacing it yourself.
Flood and Earthquake damage
Flood or earthquake damage is not covered by renters insurance in South Dakota. These two types of disasters are not typically covered by standard homeowner's or renter's insurance policies.
If you live in an area where floods or earthquakes are a common occurrence, you will need to purchase a separate policy to protect yourself from financial losses due to these events.
Roommate's property
Renters insurance in South Dakota does not cover your roommate's property. This is something to keep in mind if you live with someone who has a lot of expensive items. You may want to consider getting a separate policy for your roommate or getting a rider on your policy covering their belongings.
Bed pests and bugs
Renters insurance in South Dakota does not cover damages caused by bedbugs or other pests. If you have a problem with these, you must contact your landlord or a pest control company.
Valuable items
Your renters insurance will not cover any items that are considered high-value, such as jewelry or expensive gadgets. If you have any of these items, you should consider purchasing a separate policy to insure them.
Get The Protection You Need For A Fraction Of The Cost
Renters insurance is an affordable way to protect yourself and your belongings. Premiums typically range from a few dollars to a couple of hundred dollars per year, depending on the value of your possessions and the amount of coverage you choose. Many landlords require tenants to have renters insurance, so check your lease agreement before signing up for a policy.
If you're looking for financial protection and peace of mind, consider getting renters insurance. It's an affordable way to safeguard your belongings and protect yourself from liability. College students can benefit greatly from having this type of insurance, so consider getting a policy today! Sarah Gilbert is a licensed insurance broker, specializing in auto, home and renters insurance products. She reviews insurance content on College Educated for accuracy and has a particular passion for making sure that college students and recent graduates have proper insurance coverage. Her latest passion includes researching all forms of business insurance, to ensure that recent college grads who look to entrepreneurship can have the right protection.