The Best and Cheapest Renters Insurance in Texas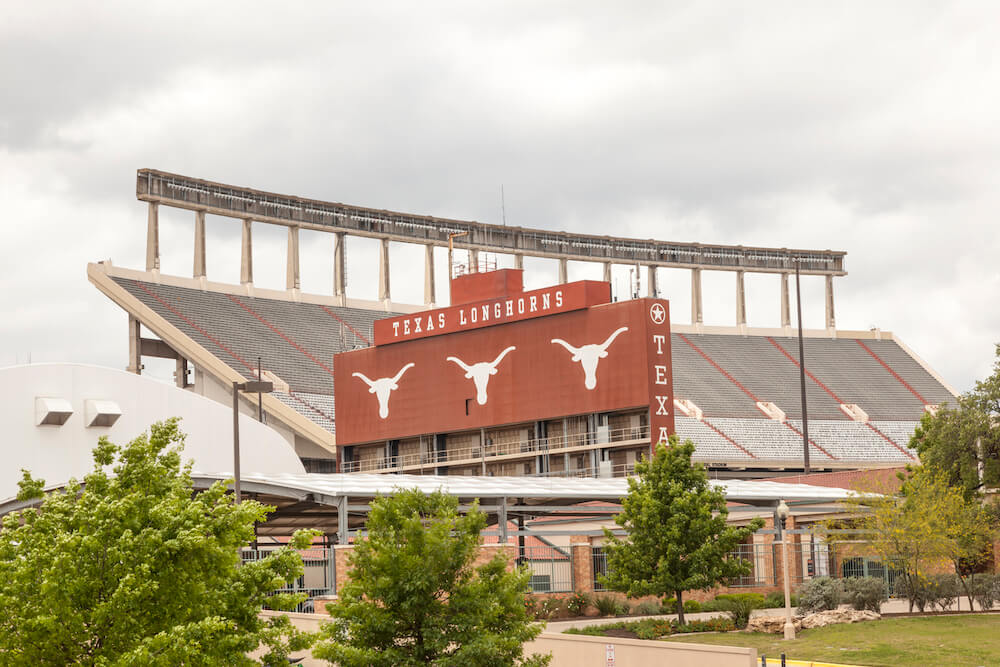 Renters insurance may be one of the least mentioned yet very important insurance. Renters often mistakenly believe that their landlord is carrying the insurance on their property. Instead, landlords only carry insurance on the buildings. The personal belongings are the responsibility of the renters. For instance, college students not living at home often think their belongings are covered by their parents or their landlord.
Texas has many insurance companies offering renters insurance to both families and college students living off campus. The biggest question asked by college students is typically, "What is the best and cheapest renters insurance in Texas?" Read on and learn about renters insurance.
Why Renters Insurance is Important for College Students
Renters insurance is important for college students for the same reason it's important for their parents, friends, and other renters. It offers protection against loss or damage to their property in case of a covered peril like fire, theft, burglary, and many other things.
Students often underestimate the value of the things they own. Not to mention, college students don't often have a lot of extra money. A lot of extra money is what they need if their home or items in their home are destroyed or stolen. College students living on campus typically have their personal belongings still covered by their parent's policies. College students living off campus need renters insurance.
College Burglary Statistics for Texas Students
Texas is a large state with more than 100 colleges. According to the FBI, there are many crimes committed against college students. Here are just a few of the many crimes committed against college students at some Texas colleges in 2018.
Alamo Colleges District – 4 burglaries, 100 larceny/theft, and 111 property crimes
Abilene Christian University – 4 burglaries, 50 larceny/theft, and 54 property crimes
Baylor Healthcare System – 2 burglaries, 375 larceny/theft, and 392 property crimes
Houston Community College – 8 burglaries, 125 larceny/theft, and 14 property crimes
Prairie View A & M University – 15 burglaries, 75 larceny/theft, and 93 property crimes
Baylor University – 9 burglaries, 202 larceny/theft, and 216 property crimes
Texas Southern University – 9 burglaries, 120 larceny/theft, and 131 property crimes
Texas A & M University – 51 burglaries, 339 larceny/theft, and 401 property crimes
Students searching for renters insurance may discover that some cities are safer than others. This makes a big difference in the cost of premiums. Here are some of the safest college campuses in the state of Texas.
Galveston College in Galveston, TX
Collin College in McKinney, TX
Laredo College in Laredo, TX
Southwestern Assemblies of God University in Waxahachie, TX
South Texas College in Mcallen, TX
Brazosport College in Lake Jackson, TX
Southwest University in El Paso, TX
Dallas Baptist University in Wilmington, DE
How Much Does Renters Insurance Cost?
How much is renters insurance in Texas? That is probably the first question asked by college students with limited funds. Every insurance company is going to offer something different. This is why it's so important to shop around.
Certain factors contribute to the cost of renters insurance. These include your geological location, the coverage you choose, amount of coverage, type of home, the deductible you choose, type of reimbursement, and possibly your credit scores. Things like location are very important. If you live in a city with a lot of crime, that will impact your premiums.
Things like burglar alarms, smoke alarms, and living in gated communities can all lower your bill. Another thing that can really affect your bill is the deductible you choose. The deductible is the amount the renter will have to pay on a claim before the insurance company pays anything. If you choose a $1,000 deductible, your bill will be much lower than if you have a $250 deductible.
The discounts the company offers can also really lower your bill. Don't forget to ask your agent about any possible discounts you may get. It might not seem like a lot, but it can add up to a lot. Some companies offer a 2 percent discount each for autopay and paperless billing. If your bill is $200 a year, that's a savings of $6. If you get a 10 percent good student discount, that's $20 off your bill.
How Much is Renters Insurance in Texas?
If you've looked at the different quotes listed for different companies, you can see that prices are quite similar. However, there are also differences from company to company and from one city to the next. One example is perils like flooding. If you live in a state that is common for flooding, chances are the insurance company will require you to either not be covered for flooding or purchase separate flood insurance.
These add-ons and insurance enhancements are fairly inexpensive, but they can add up if you have several. This is another reason why it's so important to read the fine print, ask questions, and make sure you know what you are actually paying for in insurance.
To give you an example of how your basic premiums can change from city to city, we've done some research on what renters insurance is in different cities. We used the same coverage types and amounts based on a 20-year-old male college student. This policy offers this coverage.
$50,000 Personal belongings
$100,000 Personal liability coverage
$1,000 Medical payments for others
$15,000 Additional living expenses
$500 deductible
Here are the premiums from five different cities.
| | |
| --- | --- |
| City | Monthly Premium |
| College Station | $25 |
| Richardson | $27.25 |
| Austin | $29.59 |
| Waco | $33.25 |
| Houston | $52.09 |
The Best and Cheapest Renters Insurance in Texas
After looking at the quotes we offered in different cities, you can see the rates can be similar yet very different depending on where you live. Perhaps it's because Texas is such a large state with so many insurance companies. With so many companies from city to city, you'll often find the best and cheapest insurance in Texas through research and comparison.
When searching for the best and cheapest renters insurance in Texas, you want one that's affordable for you while still offering what you want and need in your insurance. If you really do only have a few possessions you want to be insured, you don't need to be paying for the highest coverage the company offers. It's also important that you use a company that has a good reputation and good reviews.
Reviews can be found online on many sites. Below you will find six well-known and popular insurance companies that offer renters insurance in Texas. We've also added some general information on each company.
Progressive
Progressive insurance is a company rated very highly not just by customers but also by businesses like NerdWallet and U.S. News & World Report. Claims can be submitted in person, over the phone, or online. For about $18 per month, you can get this coverage.
$50,000 Personal Belongings
$100,000 Personal Liability
$1,000 Medical payments for others
$500 Deductible
Progressive Insurance has been around for many years and is a very popular insurance company for those seeking any kind of insurance.
Liberty Mutual Insurance
Liberty Mutual Insurance doesn't offer as high coverage amounts as some companies but offers very affordable prices. AM Best gave them an A rating for coverage and service. They offer replacement cost coverage. You can file claims on the mobile app or online. For about $20.25 a month, renters can purchase this coverage.
$25,000 Personal Property
$100,000 Liability
$1,000 Medical Payments
$5,000 Additional Living Expenses
$500 deductible
State Farm Insurance
More than 38 percent of Texas residents are renters, so renters insurance is definitely a must in Texas. State Farm serves many of these renters. They offer a very basic policy with the option of many add-ons. Claims can be handled online, over the phone, or in person. State Farm Insurance is ranked highly by AM Best, BBB, and U.S. News & World Report. For about $25 per month, renters can get insurance with this coverage.
$40,000 Personal Property
$200,000 Personal Liability
$1,000 Medical Payments
$500 Deductible
Amica Insurance
Amica Insurance is very popular with families and college students because of its affordable prices. They also offer various discounts if you use autopay, paperless billing and if you have alarms and sprinkling systems. They also pay the replacement cost.
Claims can be submitted over the phone or online. They also cover some things that are not covered elsewhere, such as sump pump backup, identity theft, and electronics with only a $100 deductible. You can get your payment in PayPal or a checking/debit card. For around $28 per month, you can get this coverage.
$50,000 for personal property
$300,000 for personal liability
$2,000 for medical payments for others
$500 deductible
$15,000 loss of use
Lemonade
Lemonade insurance is said to be some of the best and cheapest renters insurance in Texas. They are a popular company that offers not just regular renters insurance but the option of customizing your policy in various ways.
When you purchase a policy from them, they donate money to the charity of your choice. Lemonade is highly rated by customers and its competitors. Claims can be filed online or through their mobile app. For about $29.59 per month, renters get this type of coverage.
$50,000 Personal Property
$100,000 Personal Liability
$1,500 for Portable Electronics
$1,000 for Medical Payments to Others
$15,000 Loss of Use
Nationwide Insurance
Nationwide is also highly rated not just for their great coverage but also their add-on packages and additional coverages. They also offer additional renters insurance packages. They offer simple and fast claim submission. The only bad news is that they do not offer quotes online. If you want an accurate quote on renters insurance, you'll have to contact an insurance agent on the phone or in person.
Cheapest Renters Insurance in Texas
The price for renters insurance in Texas varies from one city to the next but is overall very close to the national average of $177 annually. According to our research of five companies, here are the lowest to the highest.
Progressive – $18 per month
Liability Mutual – $20 per month
State Farm – $25 per month
Amica – $28 per month
Lemonade – $30 per month
Nationwide – must call agent
What Does Renters Insurance in Texas Cover?
Buying a renters insurance policy in Texas is always a good idea. Knowing what your policy all covers is equally as important. Although most renter's insurance policies are similar in what they cover, it's still important to know what it covers because there may be some minor differences. Most renter's insurance policies cover these four areas:
Personal property
Personal liability
Medical payments
Additional living expenses or loss of use
In addition to these four areas, renters insurance in Texas offers coverage against certain perils. These include lightning, hail, thunderstorms, tornadoes, vandalism, theft, and even identity theft. Some policies even cover things like mold damage, mold liability, and sump pump backup. Don't be afraid to talk to your agent and read the fine print.
What Renters Insurance in Texas Will Not Cover?
Now that you know what renters insurance in Texas will cover, it's equally as important to know what they will not cover. It's important to know this prior to purchasing a policy. It would be a shame to try to make a claim only to discover that a particular item or peril is not covered.
One example is computer equipment or photography equipment. They may cover these items but only for a certain dollar amount. If you want extra coverage for expensive equipment, you can purchase additional add-ons for only a couple of dollars a month.
Below is a list of some of the things that renters insurance in Texas will not cover.
Flooding
Earthquakes
A roommate's property
Construction damage
Structural damage
Expensive items
The best way to ensure you have good renters insurance to protect you is by researching the different companies, knowing what type of coverage you want, and knowing what the coverage offers. Sarah Gilbert is a licensed insurance broker, specializing in auto, home and renters insurance products. She reviews insurance content on College Educated for accuracy and has a particular passion for making sure that college students and recent graduates have proper insurance coverage. Her latest passion includes researching all forms of business insurance, to ensure that recent college grads who look to entrepreneurship can have the right protection.