The Best and Cheapest Renters Insurance in Wyoming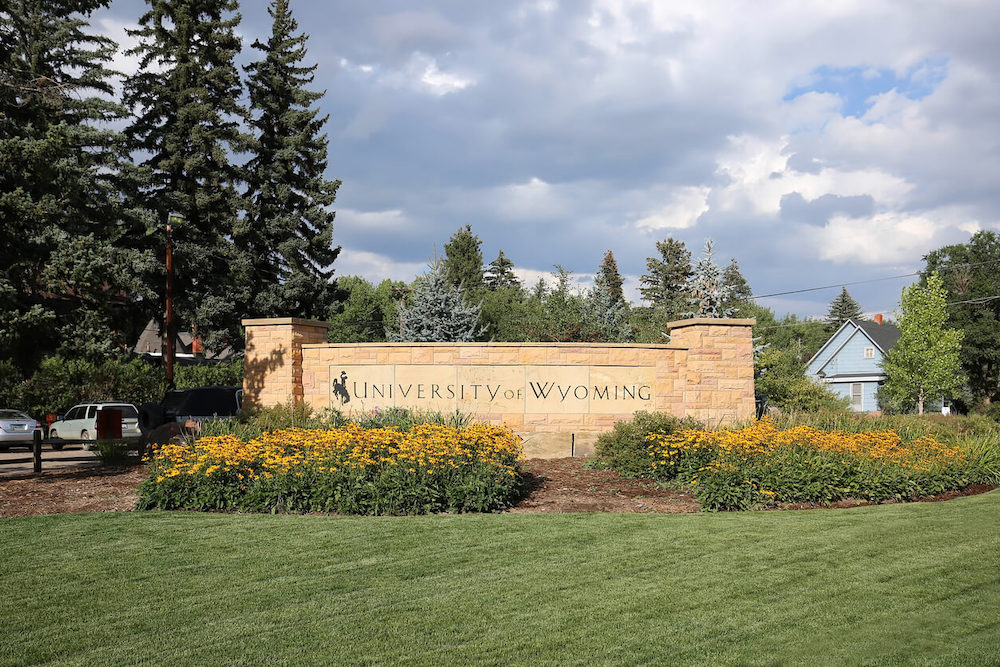 When you head off to college, you have a lot of different things on your mind. You might worry about the person you'll live with in a dorm room or apartment and how to move all of your stuff to your home away from home. One thing that may not be on your mind is insurance. Not only does insurance protect you against things a thief takes, but the policy also comes in handy when your apartment experiences damage caused by an issue you could not control such as a storm. The best and cheapest renters insurance in Wyoming protects your belongings and comes at an affordable price.
Why Do College Students in Wyoming Need Insurance?
Think about the things you take with you to school and how much it would cost to replace them. It can easily cost hundreds of dollars to get new textbooks and a new laptop if someone breaks into your apartment. Laramie ranks as one of the top 10 college towns in Wyoming, but it's just one of the cities in the state that cater to students. You might live in Cheyenne, Casper, Rock Springs, or Sheridan. These towns are home to schools such as the University of Wyoming and Sheridan College. With the right policy, the only cost you face after an accident or emergency is your deductible. Keep in mind that you also make monthly payments or an annual payment for your total coverage.
You are usually safe on most of the college and university campuses in Wyoming. Laramie sees one burglary case per year, while the other cities see none. Motor vehicle theft is more common, but your renters insurance will not cover this type of theft. You need car insurance to protect against vehicle theft. Many insurers offer cheaper prices if you bundle two or more types of insurance.
However, there are lots of other things that can happen to your belongings, from fire, water damage, or loss, and for those reasons, college students in Wyoming need the peace of mind that comes from renters insurance.
How Much is Renters Insurance in Wyoming?
To find out how much renters insurance costs in Wyoming, we headed to Lemonade. Lemonade is one of the leading insurers for college students. We entered data for a 20-year-old male student living in the top five college towns and discovered how much Lemonade would charge him. Check out the results below.
| | |
| --- | --- |
| City | Monthly Premium |
| Sheridan | $12 |
| Casper | $12 |
| Laramie | $14 |
| Rock Springs | $11 |
| Cheyenne | $13 |
Insurance Costs
When you look at how much renters insurance costs in Wyoming, don't rely on just one company. Check out what other insurers charge for local students.
Here is the average monthly premium, lowest to highest, by the most popular insurers:
GradGuard – $11
Lemonade – $12
AmFam – $14
USAA – $14
Acuity – $15
Nationwide – $16
Allstate – $16
Safeco – $17
GradGuard
The best and cheapest renters insurance in Wyoming may come from a company you never heard of before, GradGuard. GradGuard offers policies specifically for college students. When you sign up for a plan, you can renew it every year, even when you're in grad school. Deductibles start at just $100, which any student can afford. The newest plans now include COVID-19 coverage too. You can file a claim for any losses you expensive due to outbreaks on your campus or if you test positive for the condition. GradGuard uses a calculator that asks you about your belongings to determine how much coverage you need. You can raise or lower both your personal property and liability coverage.
Lemonade
The price you pay for Lemonade coverage depends on your zip code and age. Though some pay as little as $11 per month, students living in Laramie pay an average of $14 per month. You can choose a deductible of $250 up to $2,500, but a lower deductible will come with higher monthly fees. Lemonade offers personal property coverage of up to $250,000, with options starting at just $10,000. You also get loss of use coverage that pays for items you cannot use as well as personal liability coverage. One of the top reasons to choose Lemonade is that you can do everything online. Whether you want to pay your bill or file a claim, you can use the Lemonade app.
AmFam
AmFam will estimate your premium but recommends that you talk with an agent to determine your exact rate. The amount of coverage you have and your residence can affect your rate. AmFam offers deductibles of $250 and up to help you afford the cost during an emergency. If you have expensive items that are worth more, you can add coverage just for them. This includes gaming computers and jewelry.
USAA
If you want a solid insurance policy and have a family member in the military, sign up for USAA coverage. USAA is an insurer that specializes in helping those in the military and their loved ones. Paying your premium upfront can seriously reduce your overall costs down to $80 or less. Your USAA policy comes with flood coverage that allows you to file a claim caused by a natural flood or a bathroom/kitchen flood. USAA also offers a total replacement value plan. Instead of only paying you what the company thinks your items are worth, they will pay the cost to replace those items with exact replicas. You can add other forms of coverage for more protection, too.
Allstate
Though Allstate claims it has policies available for less than $10 per month, we received higher quotes through the automated system. One of the nice things about working with this company is that there are Allstate agents located in each college town. Those agents are available nearly every day to help you. Your coverage includes protection against theft, vandalism, fire, smoke, and water. Allstate will reimburse you for any living expenses you have and pays for the medical bills of your guests. All policies include both personal property and liability coverage and allow you to choose the limits you want, which will affect your cost.
Acuity
Not only does Acuity offer affordable insurance plans for renters, but it also ranks highly in terms of customer satisfaction. More than 95% of customers who used the company were happy with their experiences. More than 17,000 people used Acuity in the past to cover their belongings. You choose the level of coverage you want and get protection from both fire and theft. The company recommends that you add extra coverage for valuable items such as jewelry from your family or expensive tech gadgets. You can also add identity theft protection to your plan and get help when someone uses your identity. Acuity allows you to add roadside assistance to your renter insurance, too.
Nationwide
The average price you pay for Nationwide coverage is around $16 per month. The company offers tons of discounts though that can help you save money as well as products you can add to your policy for a small fee. Nationwide has agents in eight different cities in Wyoming who can assist you when you sign up or you need to file a claim. Most policies include $50,000 worth of personal property protection and $25,000 in liability. You may want to add coverage for some of the more expensive items you have or total replacement coverage. With this addition, Nationwide will pay the total cost to replace your lost belongings without charging you extra.
Safeco
Safeco charges more for renters insurance in Wyoming than you might expect. Depending on your age and other discounts, you might save a little. Your policy includes $50,000 in protection for your personal belongings such as your laptop and television. One of the issues with the rental policy is that it only pays out a total of $1,500 for a single item. Even if you can prove that someone stole an item that was worth more, Safeco will only pay the minimum amount. You also need to provide a police report if you file a claim for theft. Safeco will contact the police department to make sure that you have a valid claim before it will release a check to cover your losses.
What You Need to Know About Renters Insurance in Wyoming
Do Landlords Require Insurance?
Many landlords now require that tenants have renters insurance, especially those who rent to college students. No matter how cautious or safe you are, you never know what the tenants before you did. You might rent from someone who had a tenant throw a massive party and leave town without paying for the damage. Landlords must have insurance on the building itself, which covers damage caused by natural disasters and serious problems. Their policies do not cover their tenants. You need renters insurance to protect everything you own and keep in your residence.
How Can You Save on Renters Insurance?
When you compare the rates we found, you'll notice that most insurers charge around the same amount. You can expect to get a policy for less than $20 per month. Make sure that you get a quote from each company though because your rate will depend on your zip code, how old you are, and the coverage you need. Some insurers will also check your credit report. Bundling your coverage is one easy way to save on your policies. You can bundle your auto and pet insurance with your rental policy. Changing your coverage limits and/or deductible and paying upfront may also get you a lower rate.
What Does Your Policy Cover?
Though Wyoming does not require that tenants or landlords buy renters insurance, it often comes in handy. What would you do if someone on your floor broke into your apartment, vandalized your home, left a huge mess, and walked away with your TV and other expensive items? A good policy will include a minimum of $25,000 in personal property protection, though some plans will limit the amount they pay for specific items. You also want one that includes liability coverage. Anytime you are liable for an injury that someone experiences in your home, you can file a claim against your policy. This includes bites from your dog or cat, guests who break things that belong to your roommate, and accidents caused by your negligence. Wyoming policies cover both theft and natural disaster damage. Wyoming experiences wildfires, droughts, and storms that can cause a lot of damage.
Is There Anything the Policy Excludes?
Many college students sign up for renters insurance and assume that it will cover anything that happens to them. Your policy does not cover damage to the building or structure. If you file a claim because your bathroom flooded and you lost a lot of towels and accessories, your plan will pay to replace those items but not any damage to the floors or plumbing system. It does not cover your car either because you need to have auto insurance if you live in Wyoming. As you look at the best and cheapest renters insurance in Wyoming, know that your policy covers just your belongings. Any roommates or significant others who live with you need insurance of their own. Sarah Gilbert is a licensed insurance broker, specializing in auto, home and renters insurance products. She reviews insurance content on College Educated for accuracy and has a particular passion for making sure that college students and recent graduates have proper insurance coverage. Her latest passion includes researching all forms of business insurance, to ensure that recent college grads who look to entrepreneurship can have the right protection.