90 Grief Resources for High School and College Students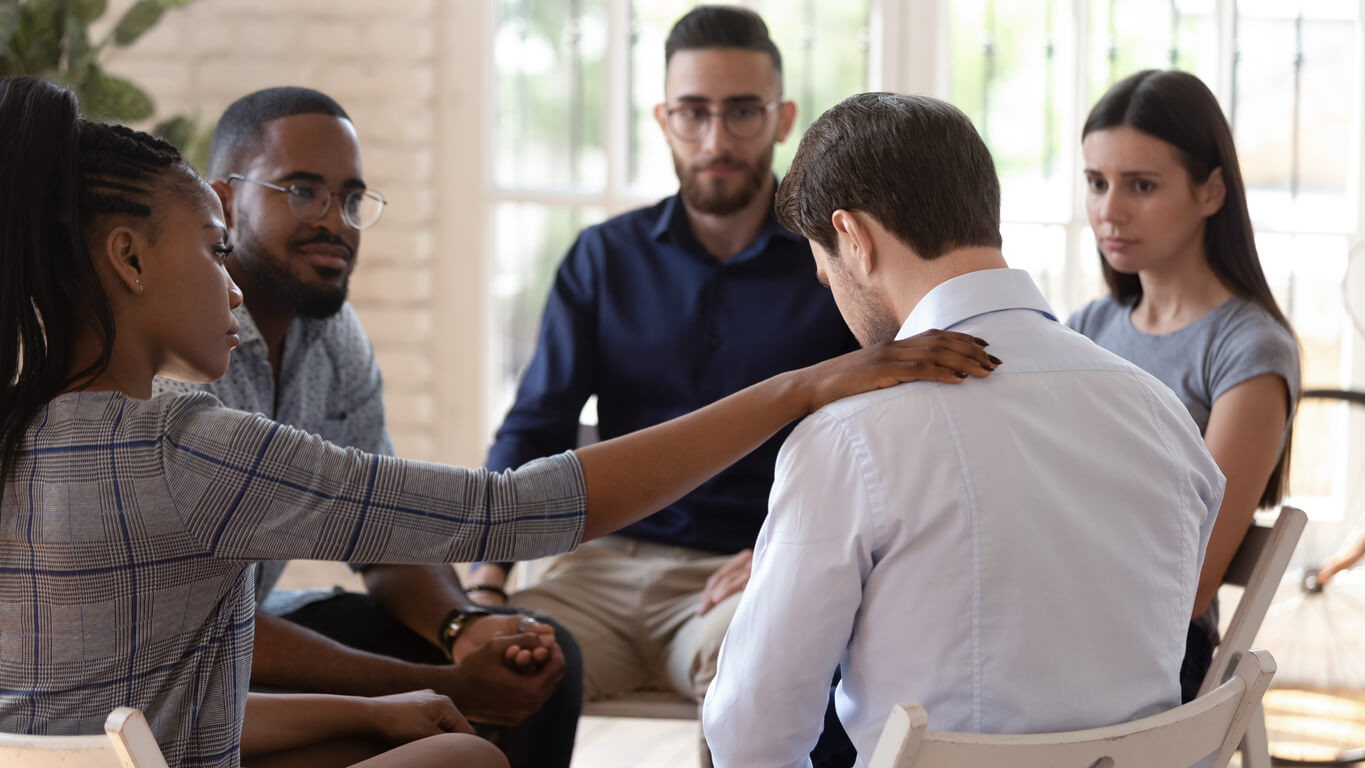 Grief is complex and as a college student, you have a lot on your plate already. Grief can impact your academic performance, your social relationships, your working life and much more. Unfortunately, many students try to deal with grief on their own, when in fact, many college campuses provide help and therapy so you do not have to deal with your grief on your own. It is estimated that between 35% and 48% of college students have lost a family member or close friend within the last two years. That means over one-third to one-half of your peers are dealing with the complex emotions surrounding grief.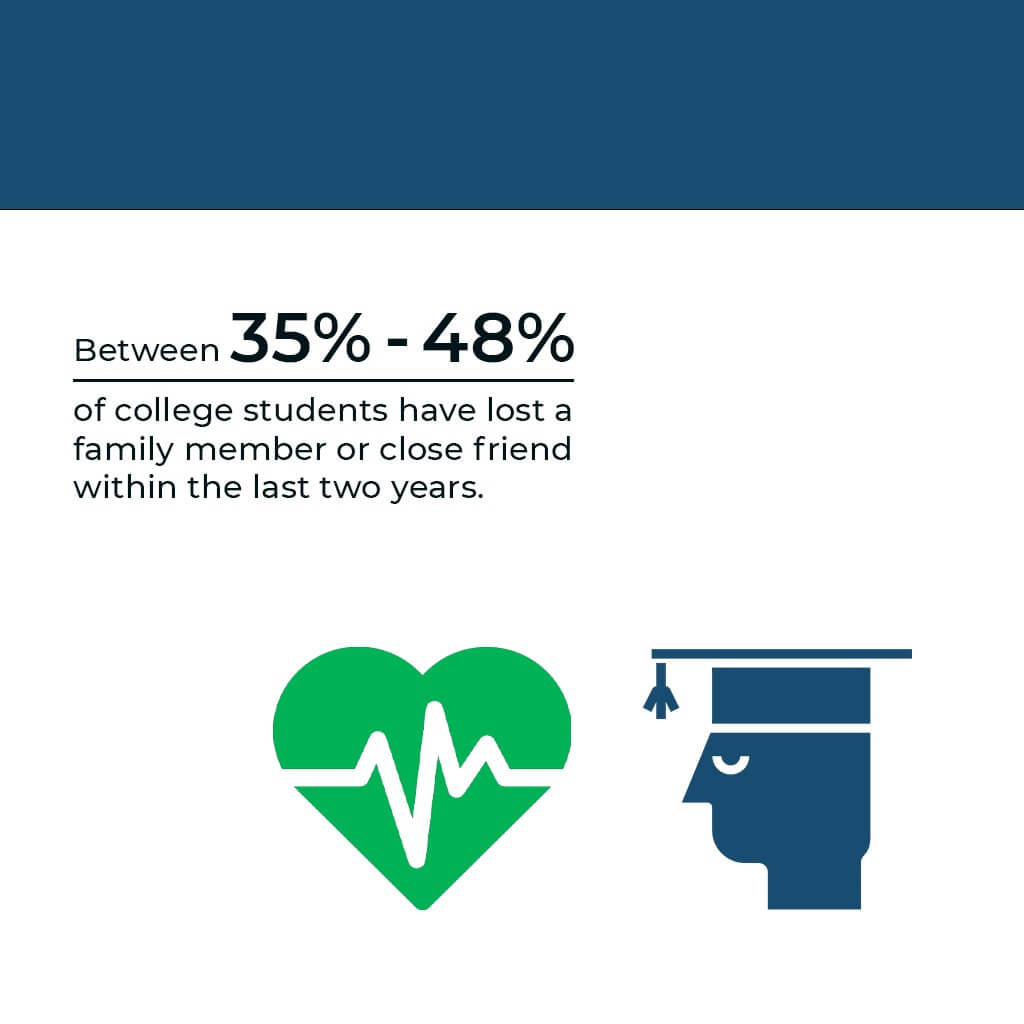 Here are some carefully curated resources to help you as you navigate grief, and if you know someone who is experiencing grief, there are also resources for you to help support them as they go through this difficult time. On this page, you will find support groups, PDFs to help you work through and process grief, various web resources, articles, book recommendations and videos. Remember, you are not alone, and if you are having feelings of despair or need immediate help, please call 988 or visit the Suicide Lifeline at 988lifeline.org.
Web Resources
HealGrief
This website believes in providing support to those struggling with grief through online support groups where college students can talk about their experiences. It includes different resources and programs, too.
Modern Loss
Not everyone deals with grief the same way, which is why this resource is helpful. Students learn that they can go at a pace that works for them and learn about the types of loss.
The Dougy Center
Resources are available through this site for both children and young adults as well as college students and parents. Students can also learn how to get involved and help others.
Coalition to Support Grieving Students
Losing someone is hard but losing someone while in school is even harder. College students can use the coalition to see what can trigger their grief and get crisis help when needed.
SLAP'D: Surviving Life After a Parent Dies
This website provides support to students who lost a parent. It functions as a social media site and gives students the chance to post tributes to their loved ones.
Grief Center
Older students who need help and support can visit this website and reach out to someone who cares. They can join support groups for people who lost family members and pets.
GriefShare
Those who want online and offline help will love the resources available here. Not only can they get in touch with online support groups, but they can search for groups in their area.
Center for Loss and Life Transition
While losing someone is hard, their loved ones often need help making the transition to a new stage in their life. This site offers tips and helps on making that change.
Association for Death Education and Counseling
This website offers webinars that allow members to attend lectures held by professional counselors. They will also find information on upcoming conferences and events.
Living with Heart
College students can use this website to learn more about grief and loss as well as how to move on with their lives. There is a touching section on growth and renewal after a loss.
Open to Hope
This nonprofit allows people to write for the organization and publish their work to help others who are grieving. It includes links to some partner resources, too.
Coping with Grief and Loss
The people behind this foundation want others to know that grief affects people in different ways. Visitors learn that they need to go at their own pace and make each step count.
I've Lost Someone to Suicide
College students can use this online resource to learn how to cope when someone takes their own life. It includes helpful info on the suicidal thoughts they might have as well.
988 Suicide Prevention Line
The Lifeline is available 24/7 to help those in need because the people behind the support line know that some need help when other organizations are closed. Students can go online or call for help at any hour of the day.
American Hospice Foundation
This foundation provides resources for those with loved ones in hospice and those who had loved ones pass away. There are quite a few resources designed for caregivers, too.
Too Damn Young
Designed for teens and college students dealing with grief, this site features articles that are short and easy to read. They cover topics such as how to cope with anger and any other feelings they have.
Support Groups
Psychology Today
Students at campuses across the country can use this site to find local support groups. They just need to enter their zip code to find support groups that are nearby.
SAMSHA
This national helpline gives students in need a way to reach someone who cares. They can call to talk about their feelings or to find counseling and support groups in their areas.
Grief in Common
Many students worry that no one understands what they're going through, but this support group can help. It lets them find people in similar situations or stages in the grieving process.
My Grief Angels
More than 138,000 people turn to this site every year for help. They can find virtual support groups that deal with certain types of loss and meet online and apps that can help.
The Compassionate Friends
Online support is available through this site in two different ways. Visitors can sign up for live chats that are open to those 18 or older and find private Facebook groups where no one will judge them for their feelings.
First Candle
The support groups that meet through this site struggle with the loss of babies and small children to sleeping-related deaths. Members include both the parents of those children as well as their siblings and loved ones.
HEARTBEAT
Designed for people struggling with the loss of someone to suicide, this website offers virtual support groups. The groups meet from 7 pm to 9 pm on the first Tuesday of each month.
CancerCare
The online support groups offered by this website include a social worker and locked meetings that only members can attend. Members need to register for one of the groups that meet for 15 weeks.
Anti-Cruelty Society Pet Loss Support
Losing a pet is heartbreaking, but many people do not understand that type of loss. This website gives college students a safe place to talk about how they feel after a pet dies.
TAPS
Students who lose family and friends who were in the military will appreciate the resources available here. There are both programs and support groups designed for high school and college students.
National Alliance for Children's Grief
NACG launched with the belief that no one should grieve alone. Visitors can find both support groups and camps for people who lost children and apply for grants to cover their expenses.
Children's Bereavement Center
This organization has a goal to help anyone adjust to the changes that come after a loss. There are support groups for people of different ages as well as online articles and videos.
Actively Moving Forward
AMF helps young people who need help moving forward after a loss. College students can download an app and learn about the more than 200 campuses across the nation that offer free resources.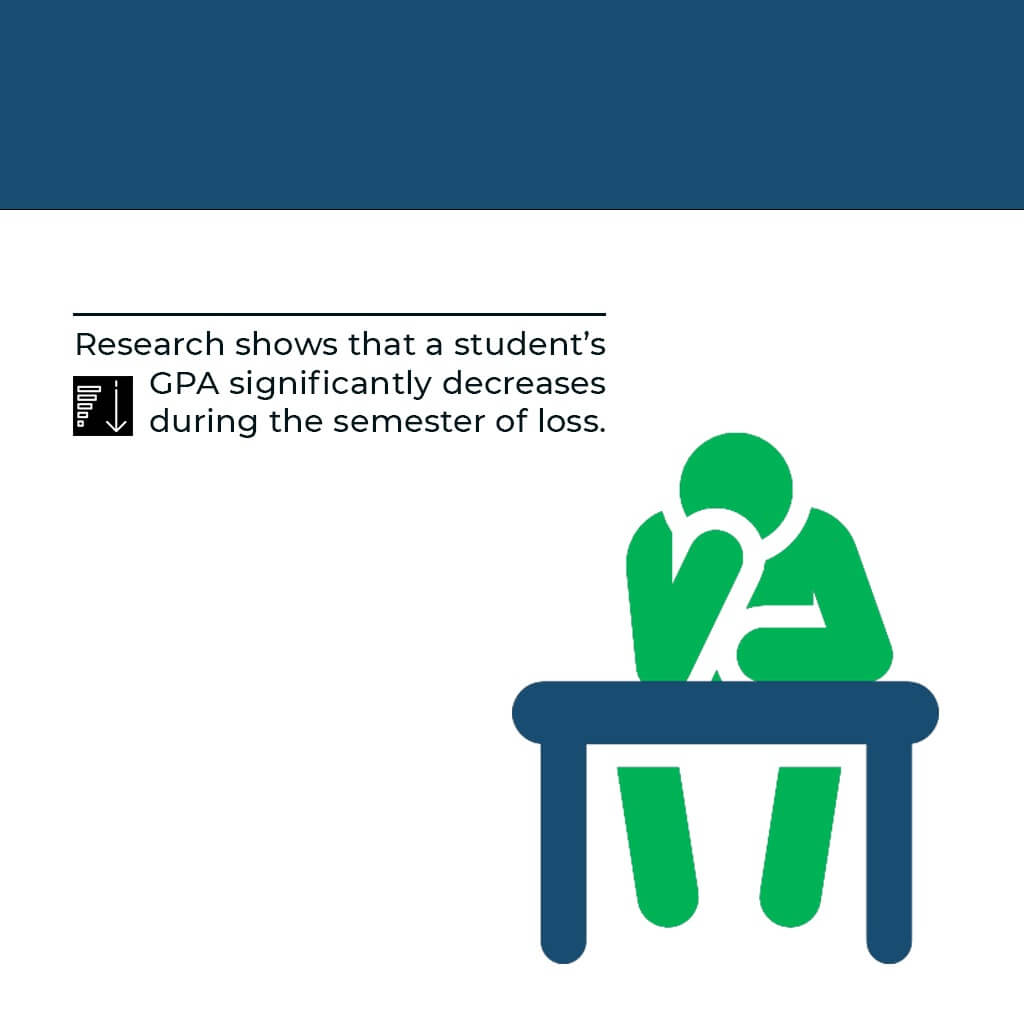 Books
Comprehensive List of Books on Grief
Looking over this compassionate list of books on grief can help students find books that help with their unique situations. They can even find books available through campus libraries.
Modern Loss by Gabrielle Birkner and Rebecca Soffer
This book takes a simple look at the grieving process and what it means to lose someone special. It includes some funny and touching essays that show students they can still laugh.
Getting Grief Right by Patrick O'Malley, PhD
The author of this book wrote about how he coped after losing his young son and the lessons he learned. Students learn how others deal with grief and learn how to move forward.
How To Go On Living When Someone You Love Dies, by Therese A. Rando
Each chapter in this book tackles a different difficult topic such as the stages in the mourning process and what to do next. Students will find helpful information on finding support groups, too.
Surviving the Death of a Sibling: Living Through Grief When an Adult Brother or Sister Dies, by T.J. Wray
College students are legally adults but are in a position where they don't feel grown up. This book includes some tips on how to move on after losing an adult sibling that students will find helpful.
It's OK That You're Not OK: Meeting Grief and Loss in a Culture That Doesn't Understand, by Megan Devine
Grief hits people differently and makes some feel like they're not OK because of how they feel. Reading this book helps them see that they are OK as they move through the grieving process.
Bearing the Unbearable: Love, Loss, and the Heartbreaking Path of Grief, by Joanne Cacciatore, PhD
Available as an e-book or paperback, this title focuses on how going through grief is a part of being a human and looks at the path to recovery.
The Other Side of Sadness: What the New Science of Bereavement Tells Us About Life After Loss, by George A. Bonanno
Students with an interest in science will like that this book looks at what research revealed about bereavement and how it affects the way people grieve.
The Truth About Grief: The Myth of Its Five Stages and the New Science of Loss, by Ruth Davis Konigsberg
Often used in social work classes, this nonfiction book looks at the stages of grief and what happens during each stage as well as the science behind the mourning process.
I Wasn't Ready to Say Goodbye: Surviving, Coping and Healing After the Sudden Death of a Loved One, by Brook Noel & Pamela Blair, Ph.D.
Designed for readers who lost someone without warning, this book goes through the steps in the process of grieving and how to know when to let go.
When a Friend Dies: A Book for Teens About Grieving & Healing, by Marilyn E. Gootman Ed.D.
Teens and college students will like that this book focuses on how grief affects them as opposed to adults and that it teaches them how to move on with their lives.
Videos on Grief
Grief Out Loud: Teens Talk About Loss
At nearly 12 minutes, this video lets teens know that they are not alone. They learn how others coped with their grief and learn that teens often process their loss in different ways.
Death, Grief, and the College Student
The Drexel University Counseling Center created this video as a way to help college students understand that they are not alone. It focuses on the idea that grief is natural and that everyone grieves differently.
Grief and Loss as a College Student
Nora McInerny released this video as a way to talk about how she dealt with grief and loss. Fans of her podcast will appreciate how honest she is with her responses.
We Don't "Move On" From Grief: We Move Forward with It
The Office of Student Life at Ohio State University launched this video with help from a counselor to talk about grief and loss. It shows students that they can move on while keeping the lost loved one in their hearts.
How Did Grief Impact Your Student University Experience?
This TED Talk took place at Boston College and focused on how grief can affect college students. The video goes over some of the issues that students face as they move forward.
Grief and Loss
Mel Gill spends more than 20 minutes in this Ted Talk discussing how to find a solution when a problem appears, which helps students learn to cope with their grief.
Grief: The Path We All Walk
Students of all ages will like that this video talks about how everyone walks a path with grief and that it's OK if they take a different approach.
Finding Light and Love in the Darkness: The Upside of Grief
While this Boston College Ted Talk is a little longer than others, it shows students that even though life appears dark, there is a light around the corner.
Addressing Students Grief and Anxiety
At just over four minutes, this video is a quick watch that lets students know they can turn to their teachers and others for help with their grief.
A Glimpse at Grief
Maddy Price created this video to talk about the more than 30% of students who experience some form of loss and what they can do to cope with their feelings.
Articles on Dealing with Grief and Bereavement
HealGrief
Students reading through this page learn that it's OK to grieve in a way that works for them and pick up some tips on how to cope with their grief.
Mayo Clinic – Grief: Coping with reminders after a loss
The Mayo Clinic looks at how people can cope with the grief that ebbs and flows in this article as they begin to move on after losing someone.
Coping With Grief and Loss in College
Written by a student at the University of Missouri, this article talks about some of the issues that students face as they grieve a loved one.
American Psychological Association – Grief and Covid-19
This article focuses on the losses that happened during Covid-19 and offers tips on grieving when the student did not have the chance to say goodbye.
Helpful Tips for Grieving College Students
Students of all ages can pick up some useful tips in this article about how to move on without forgetting about the person they lost.
Tip Sheets for those Ages 19-40
Suitable for young adults and college students, this page features resources they can use when they need more help moving forward.
Understanding Bereavement among College Students: Implications for Practice and Research
The minds behind this article researched bereavement and the effects it had on students to look at how it impacted their studies and lives.
Grief and Bereavement in Young Adult College Students: A Review of the Literature and Implications for Practice and Research
Students can use this article to find out more about the literature focused on students and bereavement as well as what it means for their futures.
Prolonged Grief Disorder in a Diverse College Student Sample
The NIH published this study that focuses on the long-lasting effects of grief and how it impacts the lives of college students.
College Student Experiences of Grief and Loss Amid the COVID-19 Global Pandemic
Also available from the NIH, this study looks at how Covid-19 changed the way students grieved during the worldwide pandemic.
When College Students Grieve: New Insights into the Effects of Loss During Emerging Adulthood
All the researchers who worked on this study found how grief affects college students who were adults but had not yet had the full adult experience.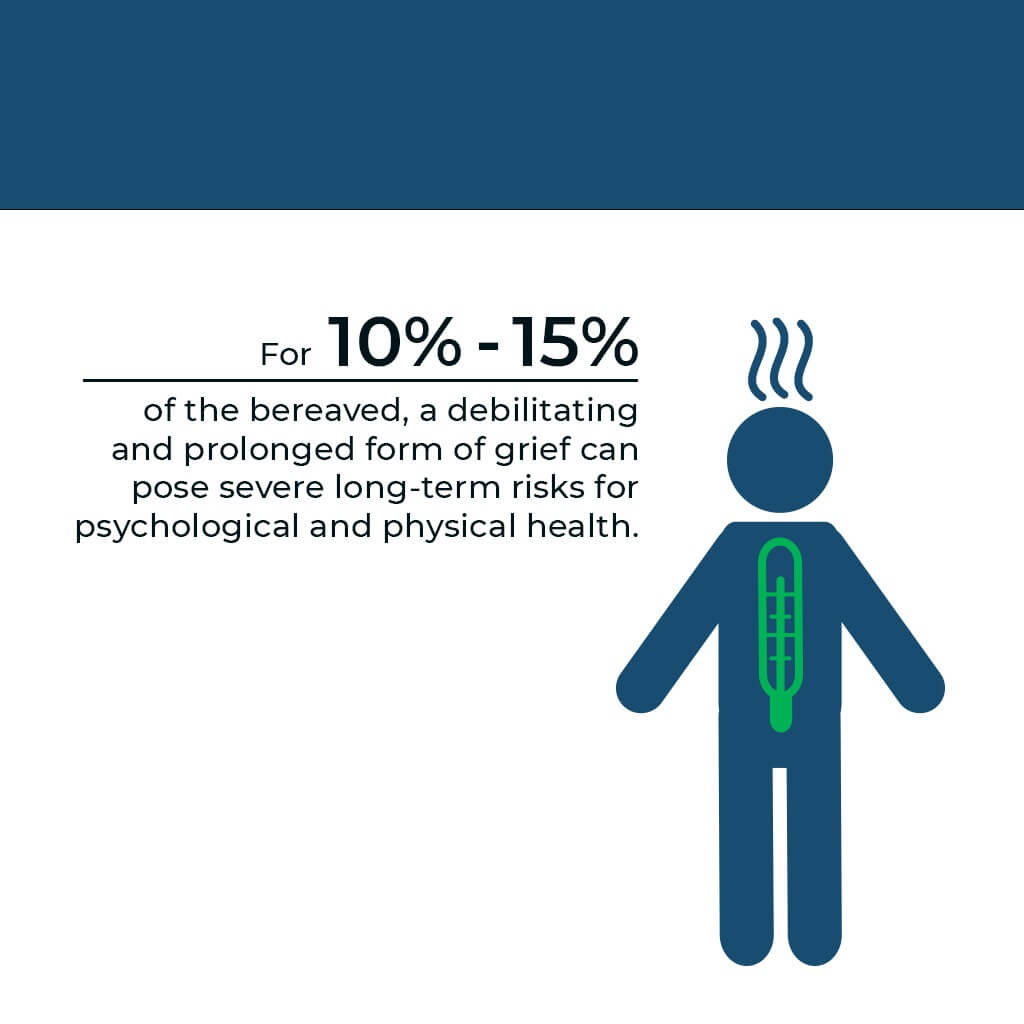 Teen Grief Resources
Teen Grief Resources
Many students are still in their teens when they head to college. They can use the resources here to get help grieving the loss of a friend or family member.
Grief Resources for Children, Teens, Families and Adults
Not only will college students find resources designed for them on this site, but they can also learn how to get help from their schools.
Child and Teen Bereavement Services
Transitions LifeCare offers bereavement services designed for both teens and children who need more help coping with their losses.
Children and Teens Grief Support
Students in need of support groups can use this site to find groups with young adults of the same age as well as learn about support camps and other programs.
Hope Hospice Grief Support
Hope Hospice offers online support groups via Zoom to help students of all ages grieve and get help without leaving their homes in response to the pandemic.
Helping Teens with Traumatic Grief: Tips for Caregivers
Parents and caregivers of teens will find this site helpful as it gives them tips they can use to help teens as they move through the grieving process.
Support a Grieving Teenager
Caring for someone grieving the loss of a loved one is difficult, but this site offers tips to help them get through each stage safely.
Teen Grief 101: Helping Teens Deal with Loss
It takes just over 10 minutes to finish this article that gives friends and loved ones some simple ways to help teens as they grieve.
Grief Among Students of Color
The Racial Grief Gap
This unique page looks at how grief affects people of color and white people differently and how to help POC as they grieve.
How People of Color Can Experience Grief Differently Than White People
The author of this article discusses the issue of racism and how it affects the grieving process as well as how people grieve in different ways.
Loss and Grief in the Black Community
Released during Black History Month, this website features many articles from black authors on how loss affects them and their communities.
Blog: How Do We Address Black Grief, Compounded by Centuries of Racism, Loss and Trauma?
This article serves as a recap of a seminar hosted by a doctor who examined the link between racism and trauma as well as grief and loss.
The Relentlessness of Black Grief
Written during the Covid-19 pandemic, this article focuses on how many people of color lost their lives during the outbreak and what it meant to the black community.
The Holistic Grief Effects of Bereaved Black Female College Students
Reading through this article helps students see how black female college students grieve and the holistic approaches they take to the process.
Grief Through the Lens: Latino Grief – Cultural Considerations
Focused on the grieving process among Latinos, this article looks at the things that others need to consider when they try to help those in need.
Grief and Bereavement in the Latino/a Community
The researchers behind this study looked at more than two decades of data to find out how grief and bereavement affect those in the Latino community.
Helpful Documents
The Grieving Person's Bill of Rights
Like the national Bill of Rights, this document provides readers with a list of rights they have as they deal with grief and shows them that it's OK to feel the way they do.
The GriefHaven Word Exercise
This exercise offers help for people dealing with both loss and PTSD. It gives them a simple activity that they can do every day.
The GIVE Skill
Students in college can use this document to learn how to validate their feelings and support their friends and loved ones dealing with loss.
Bereavement: The First 12 Months and Beyond
Bereavement doesn't end at a specific point, which is why this document that looks at what happens during the first 12 months is helpful.
Grief: How to Help Yourself and Others Through the Grieving Process
At just two pages, this article includes a lot of helpful information on how college students can handle their grief and help others grieve.
Grief Counseling Resource Guide
This field guide addresses issues such as the personal impact grief has on people and the problems that arise after a sudden or unexpected loss.
Hold the Door Workbook – Finding Your Way Through Sudden Loss and Adversity
The lessons and activities in this workbook help students work their way through an unexpected loss and learn how to recover from their grief.
What to Say What Not to Say To Someone Who is Grieving
Students who want to help their loved ones can use this resource to learn what they can say to those individuals and what they should not say.
Grief and Loss Resources from the ACA
The ACA provides readers with a helpful list of resources on grief such as what it means to lose a pet and how to manage grief with addiction.
Getting Help After Loss
Coping After Suicide Loss
Both college students and young adults can use this site to learn how to manage their grief when they lose someone special to suicide.
Alliance of Suicide Loss Survivors
Many people turn to this alliance for help when someone takes their life because they can find others who experienced similar things and get support.
Handbook for Survivors of Suicide
This handbook looks at what suicide means to those left behind and features tips on how to accept the loss and move on from it.
Experiencing Loss
The resources available here include both podcasts and videos as well as articles and books that help those experiencing some form of loss.