Counseling Degree and Career Guide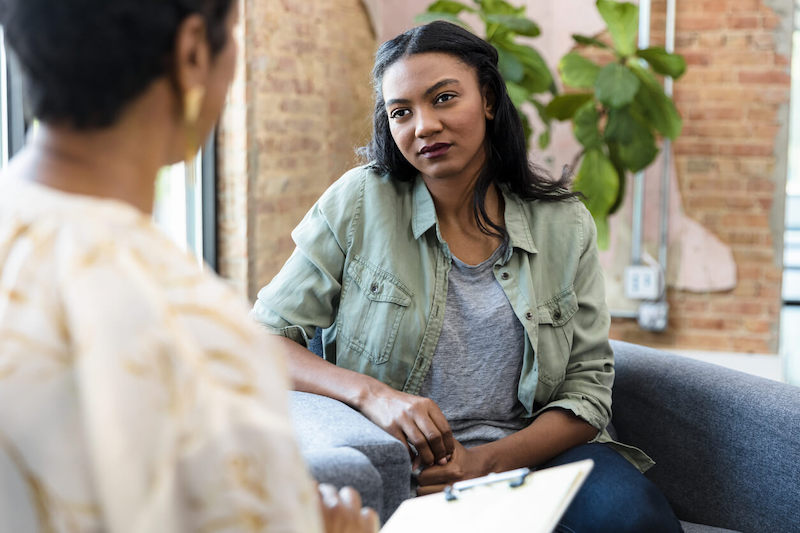 Counseling is a field that involves professional counselors who counsel and work with families, individuals, or groups and strive to help them overcome personal or professional problems while helping them to reach their education, wellness, mental health, and career goals. Counseling is such a vast field that the U.S. Bureau of Labor Statistics (BLS) categorizes counselors into specific groups.
Substance abuse, behavioral disorder, and mental health counselors
School and career counselors
Marriage and family therapists
Counselors, all other
These fields are broken down into many more types of counselors. To work as any type of counselor, an individual must complete some sort of training program. There are several types of counseling degrees available both on campus and online at many colleges and universities.
The degree level needed depends on the aspiring counselor's career goals. For instance, a substance abuse counselor may need a bachelor's degree while a mental health counselor may need a master's degree. When choosing a program, it's very important to find an accredited school or program.
Rewarding Work
People who see counselors typically have some issues or concerns going on and need some guidance. Working as a counselor can be rewarding because you're in a position to help.
Good Wages
Counselors have the potential to earn very good wages. The BLS reports that $48,520 substance abuse counselors earned an average annual wage of $48,520 as of May 2021, and school counselors earned about $60,510.
Excellent Job Growth
Counselors are very much in demand with more and more individuals, families, and groups choosing to attend counseling. During the decade 2021-2031, counselors can see job growth of 10-22 percent depending on the type of counseling. Generally, the higher the degree, the better the job opportunities.
Associate Degree in Counseling
Of all the degrees, the associate's is the quickest to complete with only two years required. The curriculum includes both general education and counseling courses. The associate degree in counseling prepares students for entry-level work in the field of counseling and as a stepping-stone towards the bachelor's degree. Counseling associate degree programs are available both online and on campus.
Online Programs
Brigham Young University offers an online Associate in Applied Science in Marriage and Family Studies program that prepares students to work in the area of marriage and family therapy and counseling. The courses start off by introducing the student to the basics of marriage and family therapy and move to more advanced courses required to be a marriage and family counselor. Some components may need to be completed on campus.
Hood Community College has an online Associate of Applied Science in Mental Health, Social Services, and Addiction Counseling program that takes two years to finish. Courses in counseling theories, math, sociology, and psychology. This program gives students general knowledge of counseling in these areas. Students must complete 100 quarter credits.
Maricopa College offers an Associate in Arts with a focus on Counseling and Applied Psychological Science that also takes two years. This 60-64-credit program includes courses in ethics and research methods, career and lifespan development, and counseling skills. Credits can also be transferred to a bachelor's degree program.
Bachelor's Degree in Counseling
The bachelor's degree is probably the most commonly chosen by students looking for counseling degrees. This four-year program prepares students for work in counseling in several areas, including substance abuse, mental health, behavioral disorders, family counseling, and more. Many bachelor's degrees in counseling programs are offered online.
Online Programs
Southern New Hampshire has an online bachelor's in psychology with a focus on mental health program that's often chosen by students interested in working as mental health counselors. This program is affordable as well as flexible with 24/7 online accessibility. Students learn about abnormal psychology, lifespan development, and counseling techniques. This college offers online students several student services.
Liberty University has an online bachelor's in psychology with a concentration in Christian counseling. This program teaches students how to integrate biblical knowledge into their studies. It also provides stunts with the knowledge to teach students how to live satisfying lives. This 120-credit-hour program can be completed in 3 ½ years.
Capella University offers a 100 percent online bachelor's in psychology with a pre-counseling concentration. Students are not required to take a GRE or a GMAT for acceptance into the program. Course topics include abnormal psychology, intro to counseling and psychotherapy, and counseling and advocacy with diverse populations. This program prepares students to enter the field of counseling.
Master's Degree in Counseling
The master's degree in counseling is a four-year program for individuals who want careers in advanced areas of counseling. For many counseling careers requiring a graduate degree, the student may also need to be certified and licensed as well. Some possible certifications include Licensed Professional Counselor (LPC), Certified Rehabilitation Counselor, and National Certified Counselor (NCC). You could also focus on Marriage and Family Therapy and become an MFT.
Online Programs
Marquette University offers an online master's in clinical mental health counseling. The program, which can be completed in three years, offers flexible classes the student can complete at his or her own pace. Upon completion of this program, the students are prepared to take the licensure exam for their state.
University of Wisconsin Superior offers an online master's in counseling program that can be completed in as little as two years. No GREs are required for entry into this program. This graduate program offers three tracks: Counseling Marriage and Family Therapy; Clinical Mental Health; and School Counseling. This program prepares students to take the licensure exams required for licensure in the state they wish to work.
Walden University offers an online master's degree in counseling with specializations in clinical mental health counseling and school counseling, as well as several psychology programs that can also be taken by aspiring counselors. They also offer an accelerated program for undergraduate students pursuing a master's degree.
Other Master's in Counseling Degree Programs
Master's in Counseling Psychology
Advanced Counseling Degrees
Advanced counseling degrees include doctoral degrees and post-graduate certificate programs. The post-graduate programs are aimed at individuals who already have a graduate degree but want to focus more on a specific area of counseling. Most doctoral degree programs are chosen by individuals already working in the field of counseling with only a master's degree.
The online programs allow the student to earn a degree and work at the same time. Doctorate degrees typically require a thesis, dissertation, or some sort of capstone course. Counselors interested in careers in research or teaching often choose these programs.
Online Programs
Oregon State University offers a hybrid doctoral degree in counseling that includes both on-campus and online courses. Although this is not a licensure program or one for aspiring professors, it is appropriate for those interested in advanced positions in a counseling environment.
Regent University offers a 100 percent online Ph.D. in Counseling and Psychological Studies that requires no GRE. Course topics include statistics, psychometrics, and research. The coursework is offered in 16-week sessions. Applicants must have a master's degree in a mental health field from an accredited program. Students can also choose specific courses related to their area of interest.
An online Doctorate of Educational Leadership in Counseling Education and Supervision is offered at the University of the Cumberlands. This 100 percent online program is ideal for counselors interested in teaching higher education students. The program is set up in a flexible fashion that allows the student to complete coursework and a dissertation all while continuing to work. The degree can be earned in three years.
Careers in the Counseling Field
There are a variety of career choices within the counseling field depending on your level of education and your certifications.
Psychiatric Assistant – This individual doesn't treat patients and clients but assists psychiatrists with smaller tasks. This position can be obtained with an associate degree in counseling.
Family Mediator – Family mediators often work with licensed counselors or work independently depending on the state's requirements.
Mental Health Counselor – Mental health counselors help individuals suffering from mental health issues. The professionals must have a master's degree and certification/licensure.
Substance Abuse Counselor –These professionals work with individuals suffering from substance abuse issues. Substance abuse counselors should have a bachelor's degree and possibly a license depending on the state. In some states, an individual with an associate's degree may have this career.
Mental Health Supervisor – Mental health supervisors oversee the entire mental health facility as well as the mental health counselors working there. This position usually requires a master's degree or a doctorate degree.
Ph.D. Counselor Professor – This individual is qualified to teach counseling and psychology at colleges and universities. Counselor professors must have a doctoral degree in counseling or psychology.
Other Counseling Careers
Career Counselor
School Counselor
Next Steps
Getting started in the field of counseling may seem like it takes many steps, but the most important one is the first. Request information about a few programs, and get started with your new career today.