Liberal Arts Degree and Career Guide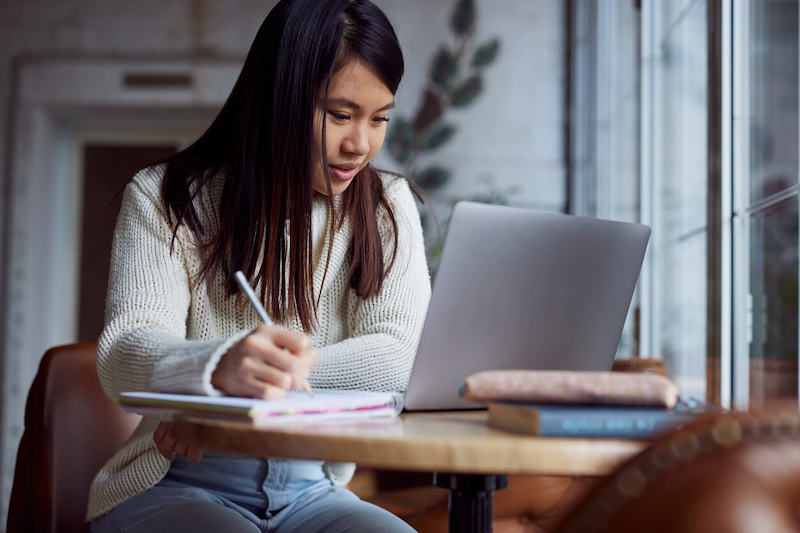 The field of liberal arts has been described in various ways mostly because it covers many subjects. For instance, when an individual earns a degree in engineering or teaching, the student will generally seek a career in engineering or teaching. However, a degree in liberal arts prepares students for several different career options. The coursework in a liberal arts program is designed to provide the student with a wide range of knowledge.
Graduates of liberal arts programs often have careers in education, business, healthcare, human resources, marketing, and communications to name just a few. Liberal arts degrees are offered at the associate, bachelor, master, and doctoral degree levels. Many colleges also offer liberal arts degrees online through distance learning.
Prepare for Many Fields
Earning a liberal arts degree prepares students to work in various industries. It's best used by a student who wants a degree but isn't yet sure what he or she wants for a career.
Good Income
Because the liberal arts degree provides students to work in many capacities, they have the potential to earn very good wages.
Excellent Foundation
An individual with a liberal arts degree is not only prepared for entry-level positions in various industries but also has the foundation for a higher degree.
Liberal Arts Associate Degree
The associate degree in liberal arts may be the lowest degree level, but it's also a degree that opens the door to many job opportunities in many fields and industries. It also acts as a stepping-stone for an advanced degree. Liberal arts associate degrees are offered at many colleges as well as online. Many social science degrees are in the liberal arts field.
Online Programs in Liberal Arts
The University of Wisconsin – Oshkosh offers an online Associate in Arts and Science (AAS) program that takes about two years to complete. It's rich in mathematics, social sciences, arts and humanities, and natural science courses. Graduates of this program can join the workforce or advance to a bachelor's degree program.
Southern New Hampshire University has an online Associate in Liberal Arts degree program that includes the general education and elective courses often required to advance in your job or to help you complete a bachelor's degree sooner. Students must complete 60 credits to earn the degree.
Brescia University has an online Associate of Arts in Liberal Arts program that provides students with a strong foundation of liberal arts courses while also helping students develop good communication, judgment, and critical thinking skills. This 60-credit program can be completed in two years.
Bachelor's Degree in Liberal Arts
The bachelor's degree in liberal arts is a four-year program that prepares students for many careers. Its broad area of study allows students to earn this valuable degree while pursuing courses in their areas of interest. Graduates of this degree are prepared to work in many different fields and industries.
Online Programs
Northern Arizona University offers an online Bachelor of Arts in Liberal Arts that includes courses in philosophy, literature, history, and the arts. Students learn how liberal arts can be utilized based on the individual's skills and career goals. It also helps students develop critical thinking and communication skills.
Colorado State University offers an online Bachelor of Arts in Interdisciplinary Liberal Arts. This 120-credit program provides the student with various courses in various interdisciplinary courses. This can help with advancement in different departments of a business because they'll have the knowledge to succeed in many areas.
Arizona State University has an online Bachelor of Arts in Liberal Studies that is very popular with online students who know what they want for a career. Students only have to complete two core courses with the rest of the courses focused on the student's area of interest. It also has options for students who want to study a couple of different areas of interest.
Other Bachelor's Degrees in Liberal Arts
Bachelor's Degree in Spanish
Degrees in Education
Humanities Degrees
Master's Degree in Liberal Arts
The master's degree in liberal arts is a graduate degree for someone who wants to work in managerial or leadership positions. It generally takes from two to three years to earn this degree provided the student already has a bachelor's degree. This degree level often offers many areas of concentration, which allows the student to take courses in various specializations. This degree is often earned online, which allows the student to continue to work. It works great for fields like teaching. A teacher can earn the degree needed to become certified to teach more grades and more subjects.
Online Programs
Harvard University offers an online master's in liberal arts program that students can complete in two years. This program is very popular because it offers the choice of more than 20 subjects, including arts, education, life sciences, technology, global studies, social sciences, and business, among others. Students must complete 10-12 courses plus a thesis.
Stony Brook University has an online master in liberal arts degree program for students with a bachelor's degree and a GPA of at least 3.0. This two-year program requires completing 33 credits. Students must also submit two letters of recommendation, a personal statement, and a resume. Online students have the option of participating in internships and field experiences.
The University of Oklahoma offers an online Master of Arts in Integrated Studies that requires the completion of 33 credits and a thesis. The program, which can be completed in two years, features 16-week classes. Students can choose from various areas of study, including cultural communication, volunteering, diversity in the U.S., research methods, and more.
Advanced Liberal Arts Degrees
The doctoral degree in liberal arts is the highest degree level and is typically used by students interested in research careers or in teaching at colleges and universities. The liberal arts doctoral degree takes about three years to complete. Students take liberal arts courses, courses based on their area of concentration, and must complete a dissertation. Online liberal arts doctoral degree programs are often chosen by those who are already working but want a higher degree.
Online Programs
The University of Memphis Global campus offers an online Doctor of Liberal Studies. What makes this program unique is that it allows the student to put together their own program based on their area of interest. This must be submitted prior to acceptance. In addition to completing the courses, the student must complete a comprehensive exam and defend a dissertation.
Washington University in St. Louis offers an online Doctor of Liberal Arts program that takes four to five years to complete. This program is aimed at individuals who are currently working but interested in advancing their knowledge. Although this is an online program, there are two seminars that students must attend.
Regent University offers an online doctoral degree in communication that provides students with knowledge of communication, academic writing, journal writing, and similar skills. This program is designed best for students interested in journalism, scholarship presentation, and communication. In addition to completing courses, students will complete a one-week residency in Virginia Beach where they can enhance their communication skills.
Careers in the Liberal Arts Field
Teacher – Individuals with a bachelor's degree in liberal arts with a concentration in teaching can teach at several grade levels. If they earn a master's degree, they have an even wider range of students that they can teach. The bachelor's degree takes four years to complete, and the master's degree takes two to three years beyond the bachelor's degree.
Daycare teacher – Daycare teachers can teach in preschool settings like Head Start and daycare centers with an associate degree, which takes two years to complete.
Salesperson – A salesperson demonstrates and sells services or products to others. A sales associate may work in any number of fields, including insurance, retail sales, and automotive, among many others. This position requires an associate degree.
Customer service representative – A customer representative helps customers with any questions they may have regarding a service they've purchased or are thinking of purchasing. They may work in a store, a business, or remotely from home. Customer service representatives usually have an associate degree.
Human resources specialist – This person works in the HR department of a business. They handle issues involving employees. Some human resource specialists have an associate degree, while others have a bachelor's degree.
Social worker – Social workers help people dealing with issues with themselves or their families. This position requires a bachelor's or master's degree depending on the state and employer.
Management – Individuals working in management oversee those working under them. They are in charge of an entire department and work in various industries. These workers often have a master's or doctoral degree in liberal arts with a concentration in an area that interests them.
Next Steps
Getting started in a new career can be simple if you choose a degree in Liberal Arts. It will open you up to the prospect of a variety of careers, and degrees range from Associate all the way to Advanced degrees. Request information today!