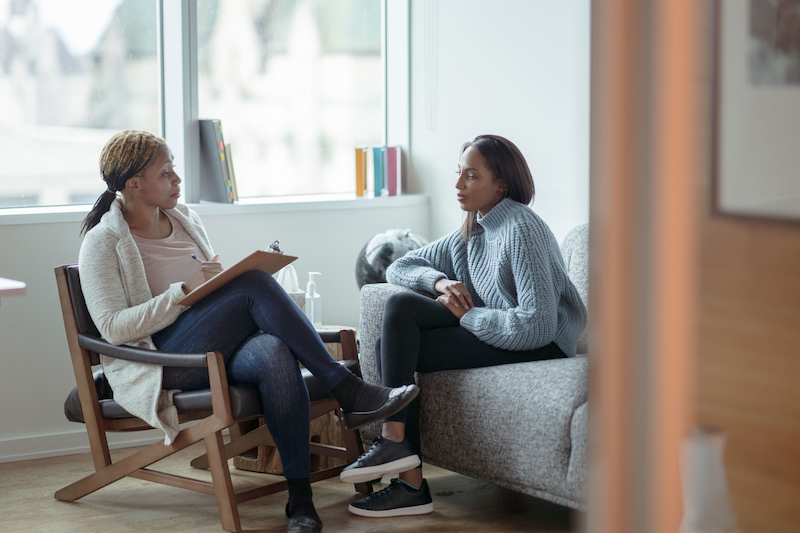 Considering which psychology education path to take? There are many selection criteria for choosing a career. You may want a high paying job in an office, or you may go for a career that will allow you to set up your private practice. Whichever route you take, you can expect to get a plethora of employment opportunities, including social work jobs if you have psychology degrees.
When we hear the word psychology, many things come to mind because psychology is such a large field. You could be talking about a professional who deals with athletes or a clinical professor who helps patients in their daily lives. If psychology is something that has always interested you, read on and learn all about this interesting field and what it takes to have a career in psychology.
What is the Field of Psychology?
Psychology is a field that involves the study of a person's mind and how they behave. a student's brain functions, mental processes, and their general behavior. Regardless of what type of psychology a person chooses, they'll be studying a person's mind and mannerisms in one way or another. There are several different types of psychology according to the American Psychological Association. They all have some similarities yet are very different.
Working in the field of psychology requires earning a psychology degree. There are a few different paths toward a career in psychology because there are various types of psychology degrees. For instance, if you're interested in a career in industrial-organizational (I/O) psychology, you could pursue a master's degree in industrial-organizational psychology, or you could pursue a master's degree in psychology with a concentration in industrial-organizational psychology.
You'll also find that psychology degrees can be earned in several degree levels, including associate, bachelor's, master's, and doctoral degrees. The level you choose should be based on your career aspirations. Many colleges and universities offer these degree programs online. Here are a few colleges that offer online degrees in psychology.
Here are some of the reasons why the psychology career path is attractive to many.
While the educational requirements for jobs in psychology are many, there are many job opportunities for those who hold more than one degree in psychology. If you are just starting out, and you want to make sure the field of psychology is right for you, then you can start with an Associate's Degree in Psychology. The educational requirements may vary according to the field you are targeting. Psychologists with their own clinics usually have master's degree in psychology. Their credentials should be top notch to attract clients that are willing to pay the hourly fee. Some students go after a more specialized degree, like the Marriage and Family Therapy degree, which is also a master's level degree. You may also look at online MFT programs, if you are looking to work and go to school at the same time.
A bachelor's degree in psychology will get you a job in the corporate world. Every company hires a lot of people to handle their human resource department, and many of these personnel have psychology degrees. A bachelor's degree is a good way to start your career, but if you want more windows of opportunity to open, you should take up Master's or doctoral degrees.
Graduate courses in psychology programs attract so many students every year. It may be that most of these students want to improve their chances of getting the best psychology jobs out there, but without a doubt, all psychology students enjoy the course. It can be exciting to find out more about the human psyche and how it can be affected by different environments and situations. What could be more fun than figuring out how the human mind functions?
Various Career Opportunities
Because psychology is such a large field that branches out with so many options, a psychology graduate can choose from so many career opportunities.
Good Job Growth
Regardless of what type of psychology you choose, there is good job growth according to the U.S. Bureau of Labor Statistics (BLS). Psychology professionals are always in demand.
Excellent Wages
Psychologists earn very good wages especially those with advanced degrees. A May 2021 wage report by the BLS indicates that the average annual wage for psychologists was $81,040. Some earned wages as high as $133,890 or more.
Associate Degree
Associate degree programs are two-year programs that include general education and core courses. Some students earn an associate degree as a stepping-stone into a bachelor's degree program, while others join the workforce immediately after graduation. An associate degree in psychology prepares students to work as psychiatric aides or assistants.
Online Programs
Bachelor Degree
The bachelor's degree program is a four-year program that usually requires about 120-180 credits, depending on the program and what you intend to do with the degree after you graduate. A bachelor's degree in psychology prepares students for careers in human resources, employment counseling, writing, advising, research, teaching and customer service to name a few. Many colleges let students transfer undergraduate credits into a graduate program, making the bachelor's degree quite valuable.
A common question for those looking for a bachelor's degree is if they should get a bachelor's in science or a bachelor of arts. Check our our Psychology BA vs. BS article to compare and contrast the two.
Online Programs
Master's Degree
Master degree programs in psychology usually take from two to three years to complete, but online students may finish earlier. Students may be required to complete a thesis. Many psychologist positions require at least a master's degree. Completing a master's degree in psychology prepares students find upper-level jobs in the field of psychology. They may find work in research design, industrial-organizational psychology, child psychology, and many more.
Online Programs
Advanced Psychology Degrees
Advanced psychology degrees are doctoral degrees or postgraduate certificates. Clinical psychologist is one that must have a doctoral degree. Doctoral degrees are generally for those who want to teach psychology at the college level or want careers in research. These programs usually take a couple years to complete.
Online Programs
Careers in the Psychology Field