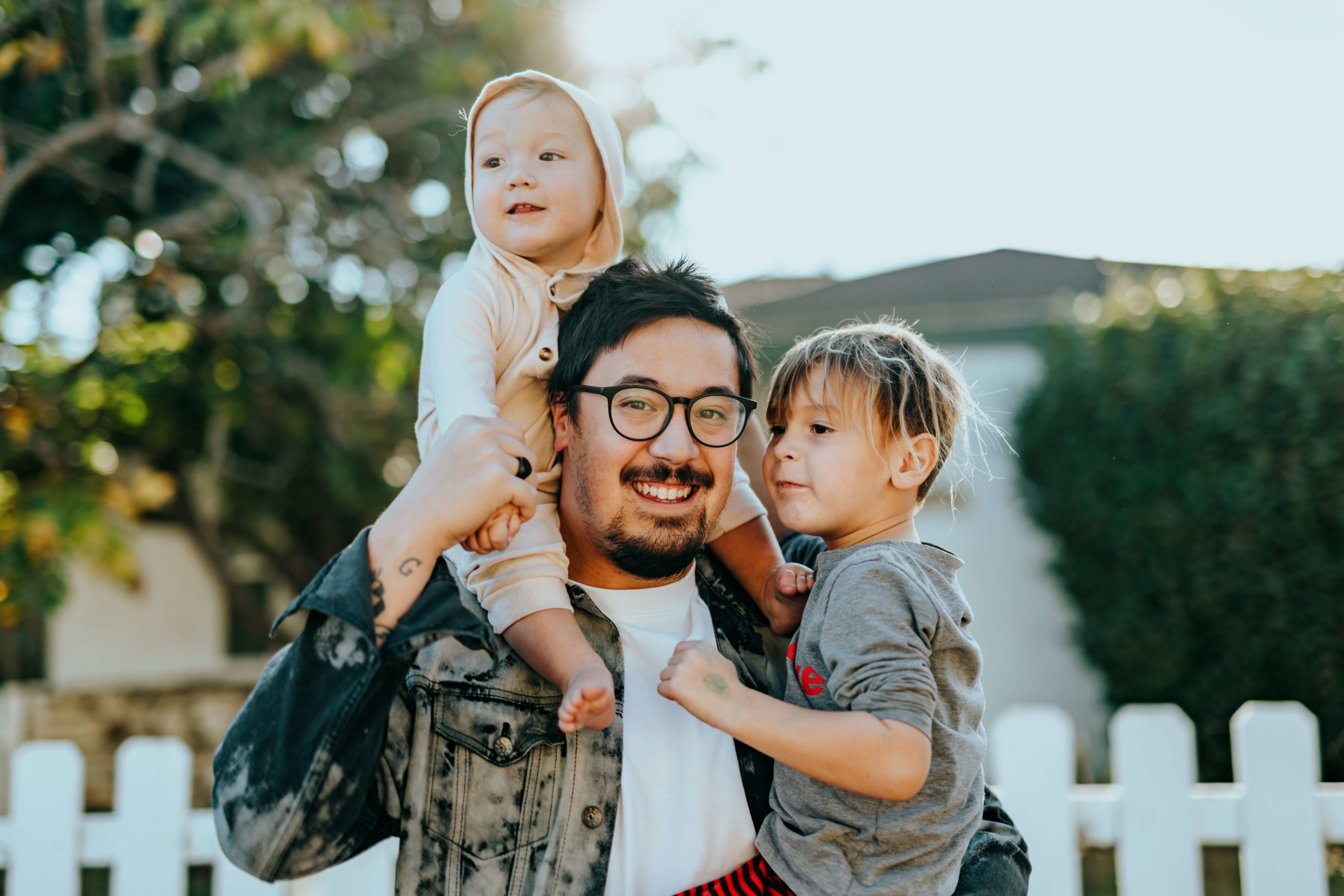 An MFT degree is the path to becoming a Marriage and Family therapist. Marriage and family therapists (MFTs) play an important role in helping couples and families deal with personal and family issues.
Many things can cause problems in marriages, relationships, and family unit. Some common issues include financial difficulties, poor communication, parenting issues, mental/emotional disorders, and substance abuse.
Marriage and family therapists can help individuals and families work through these issues using various methods of psychotherapy. Individuals who are interested in helping families get through their problems and become stronger as a group often pursue a marriage and family therapy master's degree.
Learn more about this degree and what it can provide individuals in terms of career opportunities.
What is an MFT Degree?
The marriage and family therapy degree is a master's degree in marriage and family counseling. This graduate degree prepares students to work as therapists in couple, family, and individual situations. As part of the degree program, the students complete training in psychotherapy and family units. A marriage and family therapist may have a master's degree in counseling, psychology, or a related field with a concentration in marriage and family therapy.
In addition to completing courses, the student must complete between 2,000 and 4,000 hours of supervised clinical experience in order to become licensed according to the U.S. Bureau of Labor Statistics (BLS). It takes approximately two years to complete the marriage and family therapy degree provided the individual already has a bachelor's degree which is a requirement for entry into the graduate program.
The National Council on Family Relations indicates that there are more than 100 AAMFT- approved MFT graduate programs in the U.S. The American Association on Marriage and Family Therapy accredits all of these programs.
What Can You Do with an MFT Degree?
Graduates of a marriage and family therapy degree program can become licensed to work as marriage counselors or marriage and family therapists. They use a theory-based approach, known as "systems theory," when treating clients and patients. Their treatment is based on the dynamics of relationships as they relate to marriage, family systems, and similar groups.
The therapists may work with couples on a one-on-one basis or may work with an entire family. They base their therapy on the clients in which they are helping at the time. These professionals held about 66,200 jobs according to a BLS 2019 report. While the largest majority of marriage and family therapists work for individual and family services, other places of employment for MFTs include offices of health practitioners, outpatient care facilities, mental health centers, substance abuse facilities and state government agencies like hospitals and schools.
Marriage and family therapists also choose to work as self-employed therapists. Some MFTs also choose to work with Employee Assistance Programs, which are mental health programs employers provide their workforce to help them deal with personal and family problems.
MFTs work with patients suffering from various clinical problems, including anxiety, depression, child-parent issues and psychological problems. MFTs are often very successful when dealing with patients suffering from serious mental health problems, such as:
Adult schizophrenia
Alcoholism
Mood or personality disorders
Drug abuse both adult and teenage
Anorexia in young adults
Childhood behavior issues
Childhood autism
Chronic physical illnesses
Online Marriage and Family Therapy Degree
Earning a master's degree in marriage and family therapy is a huge accomplishment and an aspiration for many individuals. However, many candidates can't earn their degree the traditional way due to finances, family obligations or various other reasons. Perhaps their daily schedule just doesn't allow enough time to attend college on campus on a full-time basis. Rather than give up their dreams, many candidates choose to earn the MFT degree online.
More and more students are choosing online programs, and many colleges offer marriage and family therapy programs through distance learning. All that's typically required to earn the degree online is a computer with internet access and a commitment to learning. The student will typically be required to complete the same prerequisite courses and admission requirements as on-campus students.
Once admitted to the online program, the student will learn through online platforms. One advantage of online degrees is that students with a busy schedule can take longer than the traditional two years of study as long as they complete the required number of credits. Because supervised clinical practice is a big part of the program, and a requirement for licensure, students will have to find a place to complete the clinical education on their own.
Marriage and family therapists are required to be licensed in the states they practice in, so it's vital that the online student arrange to complete the training. The student will also be required to complete a state-based examination. One very important detail worth mentioning is that students should choose a program or school that is accredited. Look for any of these accrediting organizations.
Courses in an MFT (Marriage & Family Therapy) Degree
Whether a student chooses to earn the marriage and family therapy degree in college or online, the student must complete specific courses. Here are some of the many courses an MFT student may choose.
Couples Therapy
An Introduction for MFTs
Creating the Anti-Depressant Family
General Family Therapy
Family Medicine – A Necessary Unity
Child and Adolescent Family Therapy
Medical Family Therapy
Systemic Sex Therapy
Trauma-informed Systemic Therapy
Suicide Bereavement
LGBTQ Couple Therapy
LMFT Requirements
In order to become a Licensed Marriage and Family Therapist (LMFT), a candidate must complete several requirements. Some are required before entry to the program, while others may be completed during and/or after the program.
Students must have a bachelor's degree.
Students must complete a master's degree program in psychology, marriage and family therapy or a similar mental health field.
Students must complete the required number of hours of supervised field or clinical experiences. The number of hours required may vary from state to state.
Graduate must complete the state-based examinations, which also may vary by state.
To maintain licensure, the MFT must complete continuing education credits. Some MFTs may choose to advance their education and pursue a doctoral degree in marriage and family therapy. Like the master's degree program, the doctoral degree programs may also be available either on-campus or online.
Career Outlook & Wage Potential for MFTs
The BLS predicts that jobs for marriage and family therapists should grow 22 percent during the 2019-2029 decade. This growth rate is substantially faster than other occupations. They also predict that 14,800 new MFT jobs will be created by 2029.
Licensed marriage and family therapists (LMFTs) have the potential to earn excellent wages. Wages may vary by many factors, including degree level, experience, employer, certifications and geographical location.
According to a May 2019 BLS report, licensed marriage and family therapists nationwide earned an average annual wage of $49,610. LMFTs in the lowest ten percent earned $32,070, while those in the top 90 percent. The average hourly rate was $26.25.
Below are the top five states where LMFTs earned the highest average annual wages.
Utah – $76,240
New Jersey – $75,930
Maine – $71,730
Colorado – $70,800
Illinois – $69,900
Here are the five states where LMFTs earned the lowest average annual wage.
Nebraska – $37,180
South Dakota – $40,420
Tennessee – $40,520
Mississippi – $41,620
Alabama – $42,480
The states where the highest number of MFTs are employed are California, New Jersey, Florida, Pennsylvania and Maryland.
LMFT vs LCSW
Many people hear the words Licensed Marriage and Family Therapist and Licensed Clinical Social Worker (LCSW) and assume they're one of the same and that they provide the same services. LMFTs and LCSWs are not only different titles, but their jobs are entirely different. They each have their own qualifications, perform different functions, have different job outlooks, and earn different wages.
There are distinct similarities and differences between LMFTs and LCSWs. One main difference is that LMFTs deal with relationship issues, while LCSWs deal with mental health disorders. They do share similar work environments and the types of therapy they may choose to use. Their educational requirements are slightly different as well.
Both careers require a master's degree. LMFTs typically have a master's degree in marriage and family therapy, which teaches them about cognitive behavioral therapy, psychology, and various other therapeutic techniques. They also have the skill to work with more than one patient at a time. LMFTs have also studied family dynamics more extensively than LCSWs. In fact, the biggest difference is that LMFTs treat patients as a unit or group, while LCSWs assess and treat patients on an individual basis.
An LCSW generally has a master's degree in social work, which teaches them how to diagnose and treat emotional, mental and behavioral issues and disorders.
Both careers require the student to complete a certain number of clinical supervised hours before they can obtain licensure. However, LMFTs obtain the hours needed for licensure while they're still in the program, whereas LCSWs can't obtain these hours until they've graduated from the program.
Looking for more information on becoming a Marriage and Family Therapist? Check out our article on How to Become a Marriage and Family Therapist.