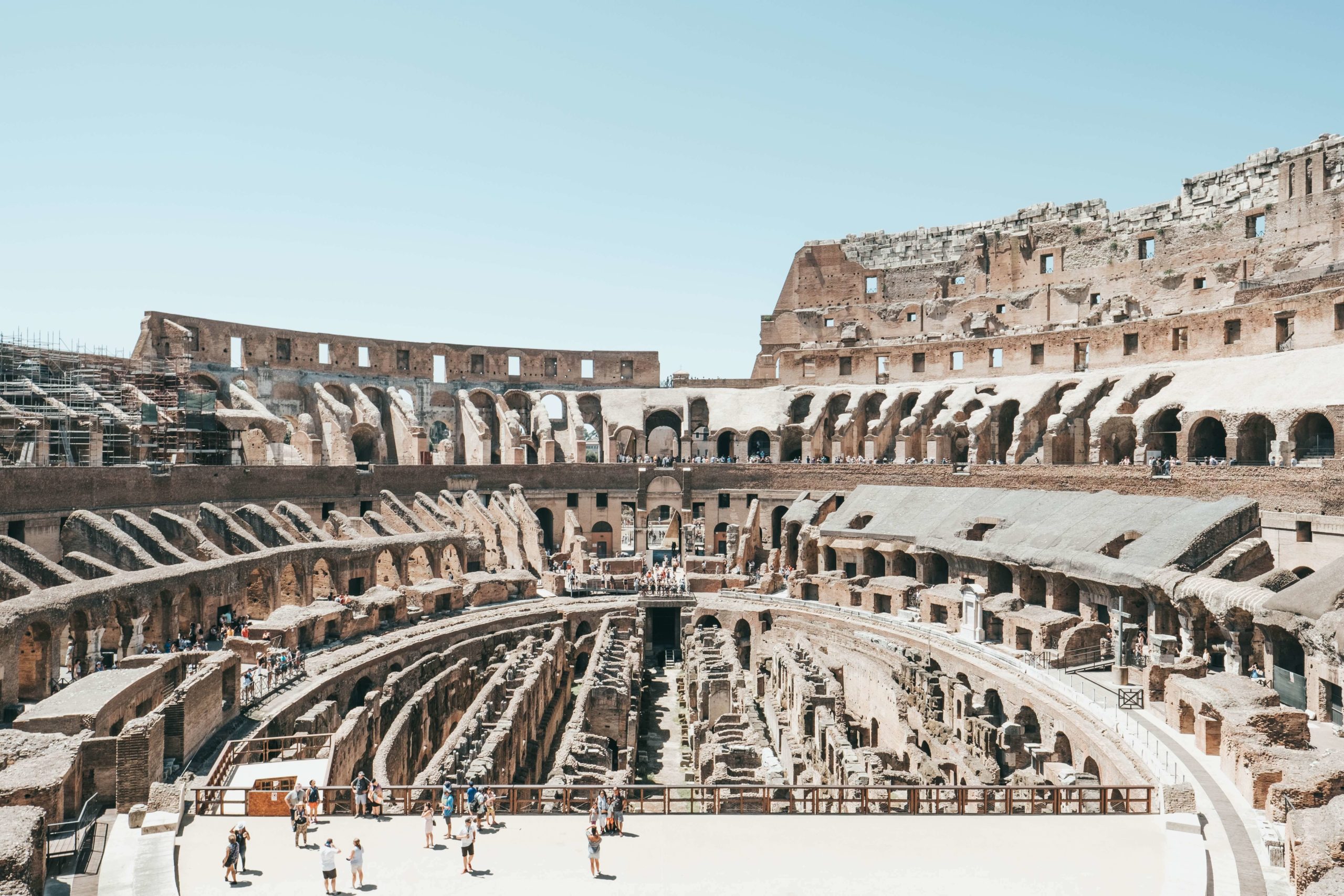 A humanities degree is beneficial for a well-rounded career, good salary options and a wide variety of jobs to choose from. When we think of humanities degrees, what often comes to mind is a degree about humans and a degree with limited possibilities. We couldn't be further from the truth because humanities as a field of study covers almost every area of our lives. It not only educates people on how the world lived in the past but also on how they'll live and what they'll do in the future.
What is Humanities?
Humanities is an academic field that involves the study and interpretation of the human world, human culture and how society as a whole can view the human world from a critical perspective. The type of humanities being described depends on the method used to interpret it.
Humanities studies a variety of things, including classical and modern language, literature, philosophy, ethics, history, archeology jurisprudence, history and theory of the arts, and the human environment, among many others. It can be divided into different branches like quantitative history, cultural history and oral history. When used as part of a degree program, the field of humanities includes several majors.
How Do Colleges Classify Humanities?
Humanities are disciplines that cover the topic of human culture and experience, such as the arts, language and history. Undergraduate degree programs generally include humanities classes as part of their general education requirements.
General education courses are required because it's believed that these courses not only introduce students to various disciplines but can also enhance and build many skills the student will use throughout his or her career. Colleges believe that taking humanities courses improves students in the following ways.
Improves Writing Skills – Writing essays is a big part of humanities majors. In order for the student to communicate and present the information to others, the essay must be well written. With each essay the student writes, the more he or she is building writing skills.
Improves Researching Abilities – Writing and research go together. Before a student can write a good essay, the student must be able to thoroughly research the topic often using various sources.
Improves Analytical Skills – Humanities degrees require students to research and write what about what they researched. A big part of this is analyzing the information and develop sound arguments based on what they analyzed.
Develop and Enhance Creativity – By teaching students to think in complicated ways without making assumptions, humanities classes help students to be creative.
Develop Critical Thinking Skills – The coursework required in humanities programs helps build strong critical thinking skills. By researching, analyzing, and writing their many reports, they learn to critically think of what they're reading and writing.
In fact, humanities courses are included in the general education curriculum at most universities. This is not just the case with art or humanities degrees. Even students earning an engineering or computer degree are usually required to complete humanities courses.
Humanities courses are not just important because they're required as part of a degree program but also because they add value to a person's life after college and throughout their lives. Some examples of different types of classes and courses that might be part of a humanities discipline include:
Humanities Courses
History (ancient, medieval and modern)
Introduction to Music
History of the British people
Theory and practice of music, art and the theater
Languages of modern and ancient people
Introduction to film
Literature
Philosophy
Religious studies
Popular Humanities Majors
Humanities is such a vast field that colleges often break it down into various smaller fields or majors. Students interested in humanities major, and even students who are required to take humanities majors are often amazed at the various humanities majors and areas of specialization available to them. Here are some humanities majors with the most popular listed on top.
English
History
Religious studies
Philosophy
Art History
Anthropology
Linguistics and language
Area/ethnic studies
Law and politics
Foreign language
Visual arts
Performing arts
Literature
Classics
Archaeology
Drama and music
One example of how colleges might break down or combine humanities majors is with performing arts and art majors. Painting, dance and music typically fall under the visual and performing arts category, but some colleges may offer them under an arts and humanities category.
Humanities degree programs have always been very popular and continue to grow in popularity each year, and this is particularly the case with bachelor's degree programs. More than 100,000 individuals earn a bachelor's degree in humanities fields each year, according to the National Center for Education Statistics (NCES). In 2018 alone, thousands of students graduated with humanities majors.
| | |
| --- | --- |
| Literature and English | 40,000+ |
| General liberal arts and humanities | 44,000 |
| Foreign language | 17,000 |
| Philosophy and religious studies | 10,000 |
Although business and education continue to be the two most popular college majors, liberal arts and humanities are the third most popular area of concentration for college students according to a Center on Education and the Workforce report by Georgetown University.
Some humanities majors may be crossing a line between humanities and social science. History and linguistics are two examples of disciplines that might fall under the humanities or the social science. This makes one wonder what the actual differences are between humanities subjects and social sciences.
Humanities vs. Social Science
As similar as humanities and social sciences appear to be at first glance, they actually quite different. They both make up the field of liberal arts, which includes natural sciences and the arts. They both study the human world and society, but they each do it using different methods. They also each ask different questions to come to their solutions.
When looking for a solution or analyzing a subject, humanities majors use theory and interpretation to get their answers, while social science majors use statistical and mathematical data to find the solution. Despite these major differences, the line between social sciences and humanities is often blurred by some fields. Humanities majors have also been around a lot longer than social science.
The biggest difference between social science and humanities is what each one deals with and studies. Social science focuses on where society functions, how society functions and the interpersonal relationships of the various people in society.
Humanities focuses on how people deal with, process and document life's experiences. Social sciences courses may be economics, psychology, political science and social geography. Humanities courses may be history, literature, philosophy, music and art, all of which help us to better understand our world.
Careers in Humanities
One area where humanities degrees differ from many other degrees is in the careers on which they focus. For instance, a student earning an engineering degree will typically apply for an engineering job. A student earning a nursing degree will apply for a nursing job. However, a student graduating from a humanities program will pursue a job as a humanist.
This is not to say that humanities majors do not lead to careers. Quite the contrary! Graduates of humanities programs have many careers available to them. Many graduates choose jobs in fields close to their major.
Unlike graduates with career-focused degrees, humanities majors do not graduate and apply for a job as a humanist. That said, many humanities majors pursue careers in fields that are closely related to their major. For example, a student earning an English major may pursue a career as a writer.
Graduates of humanities degrees can often find high-paying jobs that closely align their major. Communications director, technical writer, instructional designer and content marketing manager are just a few of the highest-paying jobs for graduates of humanities undergraduate programs. Below are some popular and somewhat lucrative jobs for humanities majors.
Graphic designer
Sign language interpreter
High school teacher
Travel agent
Editor
Copywriter
Human resources specialist
Public relations manager
Sales representative
Social worker
Archeologist
Psychologist
Humanities Salaries
Graduates of humanities degrees have many career opportunities available to them. Many of them offer very good salaries. Below are some humanities jobs and average annual wages for these positions based on a May 2019 report by the U.S. Bureau of Labor Statistics (BLS).
Advertising manager – $125,510
Artists and related workers – $65,390
Editor – $61,370
Education administrator – $96,400
Counselor (school and career) – $57,040
Graphic designer – $52,110
Human resources specialist – $61,920
Sign language interpreter – $51,830
Archeologist – $63,670
Travel agent – $40,660
Historian – $63,680
These listed jobs are just a few of the many positions available to graduates of humanities degrees. Within each humanities specialization, many career opportunities can be found. Keep in mind that salaries vary by several factors, including degree level, experience, employer and geographic location.
Should You Get a Humanities Degree?
Earning a degree is a huge accomplishment. Most students choose a field that will put them in a position to find work doing something they enjoy. A humanities degree offers such a wide variety of fields and specializations, which in turn offer many fields. This is not to say that you should rush off to sign up for this versatile degree without having a specific career in mind.
Humanities majors, however, are a valuable commodity in many ways, but the biggest way is how they offer so many possibilities and good possibilities at that. Here are some facts, according to a 2019 Best of Worklife report, that might make choosing a humanities major more appealing.
Of the largest number of humanities graduates nationwide, 15 percent of them end up in managerial positions. About 14 percent work in office and administrative positions, with 13 percent in sales 12 percent in education and ten percent in finance and business. Choosing to pursue a humanities program is a matter of personal choice. There is a very good reason why many experts believe that a humanities major can set you up for life.