Education Degree and Career Guide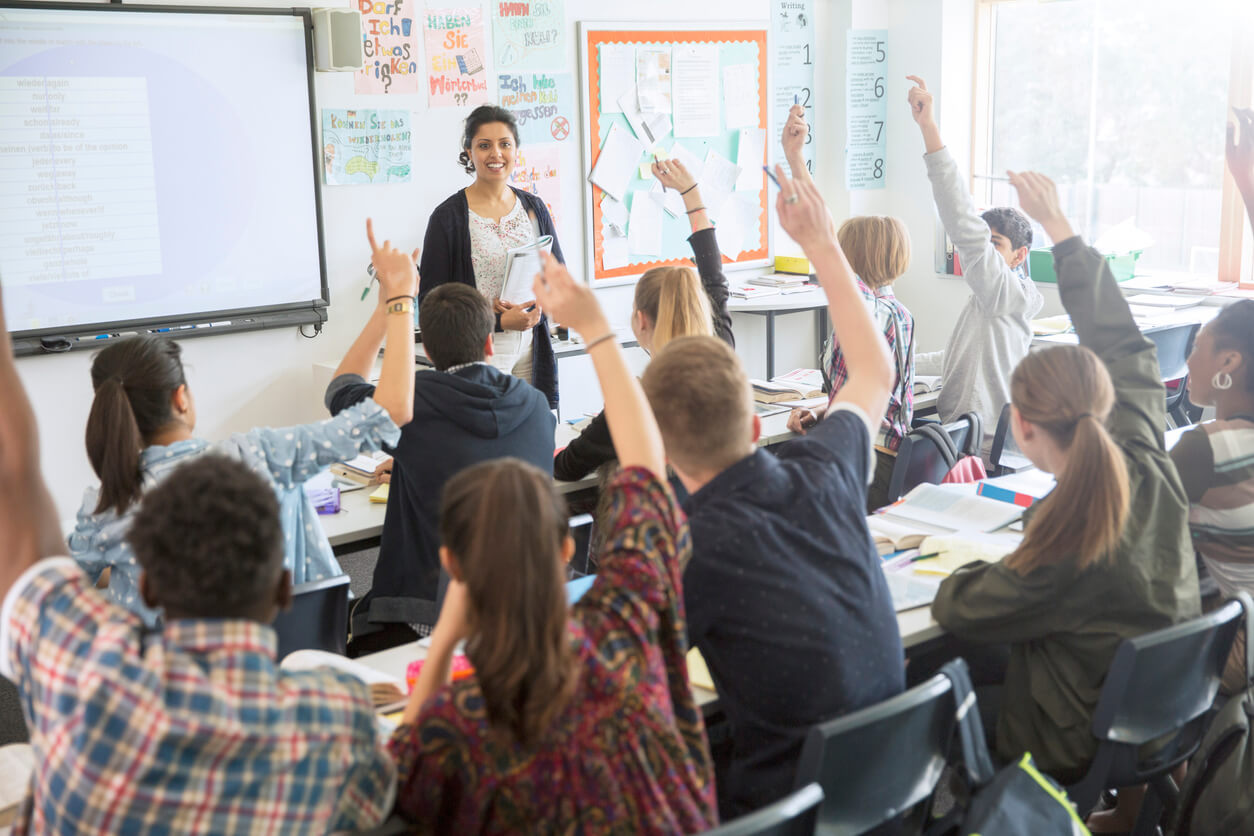 If you like the idea of not only constantly learning but also helping others to learn, a career in education might be a perfect fit. Learn more about the education field, including what it entails, and the various career opportunities education degrees offer. While you may need to do student teaching in-person, you can earn the majority of your education degree online.
What is the Field of Education?

The education field is a broad area because it's a vast field that offers many career choices. Although most people with education degrees work in education, you don't necessarily have to have an education degree to work in an educational setting.
The field of education includes careers in teaching, student support services, administration, training, academia, research, and a lot more. Students choosing a degree in education can choose from several degree levels depending on their career aspirations.
Three Attributes of an Education Degree
There are many perks to having an education degree whether you want to teach students in a classroom, work with troubled youth, or work in some other educator role. There are a few different attributes of having an education degree or career.
Rewarding Career
Few careers are more rewarding than working in a job where you can educate others and see their look of happiness when they learn something new.
Competitive Wages
Individuals working as certain teachers and trainers earned an average annual wage of $57,220, while elementary, middle school, and high school teachers earned more than $61,000.
Associate's Degree
If you want to work as a licensed teacher in a public or private school, you will need at least a bachelor's degree. However, there are jobs available for those with an associate degree in education, such as preschool teacher, teacher assistant, special education assistant, and counselor assistant. Many education programs are offered through distance learning.
Online Associate Degree Programs in Education
Bachelor's Degree
As a rule, a bachelor's degree or higher is required to become a licensed teacher. Bachelor's degree programs take about four years to complete. Many bachelor's degree education programs are offered online. Most education programs require the student to obtain some in-the-classroom teaching experiences at the end of the program.
If you are looking to teach a language, then a degree in a specific language, combined with a Master's in Education would work.
Online Bachelor's in Education Degree Programs
Master's Degree
The Master's Degree in Education is often chosen by students who want to expand their teaching knowledge. Many states also require a master's degree to obtain or maintain state certification and licensure. Teachers with bachelor's degrees often choose online master's degree education programs because they can continue to teach and work in education while earning a graduate degree. Online students must meet the same admission requirements as students on campus.
Master's Degree in Education Administration
Master's Degree in Education
Master's Degree in Special Education
Online Master's Degree in Education Programs
Advanced Degrees
Graduates of advanced or doctoral degrees are pursued by educators who want to expand their education and obtain jobs as professors teaching education in schools or as education researchers. Students can often earn this degree in about two to three years.
Online Doctoral Programs in Education
Careers in the Education Field
Although teaching is the most common career chosen by individuals with an education degree, this field offers many career options. Here are just a few of the many jobs an education degree holder might find.
Next Steps
Getting a degree in education is the first step to a career in this field. Licensure and certification requirements vary by state. Get started today by choosing the best fit education program for you.