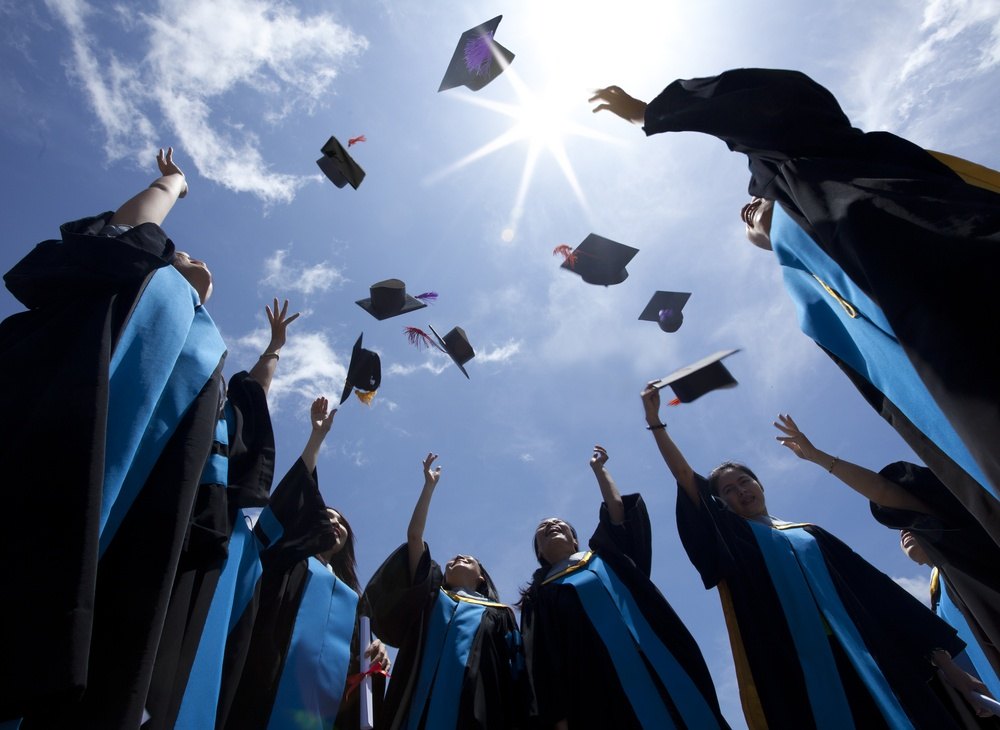 Human resources is an expansive field, including recruiting, training, benefits administration, performance management and more, offering opportunities for employment at all degree levels.
From an entry-level career with an associate's degree to an advanced career in leadership or academia with a MBA or Ph.D., degree-seekers will find the field full of options for a successful career.
Human resources is a growing career, (with a great salary) particularly in the analysis and people management sectors. According to SHRM, 35 percent of organizations are adding to their HR analysis wheelhouse, with that number only expected to grow.
Earn Your Degree
With the growing emphasis on the 'people' component of companies, today's HR professionals need to be more experienced and educated than ever, with many roles looking for a master's degree in HR to start.
Get Certified
Two of the most coveted certifications in Human Resources, the SHRM-CP and the SPHR have a faster track to sit for the exam if you hold at least a bachelor's degree – and even more so if you have a master's in HR.
Begin Your Career
As an HR professional, you have the opportunity to work in a variety of environments and earning your degree will open many more doors for you, enabling you to work in management, as a director and higher.
What degrees are available?
There are a variety of degrees available in the human resources field, ranging from a two-year associate's degree to a more advanced Master of Business Administration in Human Resource Management. Depending on how far you want to go in your career, there are education options at every level.
Associate's Degree Programs
An associate's degree in human resource management will qualify you for an entry-level position as an HR generalist. Generalists usually operate as a jack-of-all-trades, and assist the rest of the HR staff with benefit coordination, training and development, and payroll. In a public or private company, the job title might be HR assistant or assistant recruiter.
Bachelor's Degree Programs
A bachelor's degree in human resource management is the most common degree for newly hired HR professionals. This degree takes about four years to complete, and graduates find themselves in roles such as HR generalists, HR manager, benefits manager or other leadership role. Depending on the size of the organization, newly graduated HR professionals may still need to 'work their way up' into higher positions.
During your bachelor's degree coursework, you will learn things like behavioral science, performance management, employee training and development, assessment, training and more. Since this is usually a management degree, there will also be business coursework such as accounting, economics, finance and marketing, along with other general studies coursework.
Here is a look at some sample courses you will take in an HR management program:
Core course examples
Organizational Development and Change: Study the fundamentals and theories behind organization development. Learn diagnosis, design, development and analysis of various organizational development issues. Examine what drives change, how organizations change, and how to manage change. Learn the difference between Human Resource Development and Organization Development.
Recruitment Selection and Onboarding: Learn the basics of sourcing new employees, creating training programs and benefits packages in this course designed to help you build an organizational culture that is perfect for your organization.
Strategic Compensation Systems: Learn about the fundamentals of employee compensation and benefits programs. Examine all aspects of compensation plans from initial strategy to setup and ensuring equity and competitiveness as well as rollout plans.
Since bachelor's degrees vary from school to school, here are some of the names you may find for a human resources program:
Bachelor of Arts in Human Resources
Bachelor of Arts in Organizational Leadership
BS Business Administration: Human Resource Management
MBA (HRM) Programs
The human resources function has evolved past being known as a support function in the business to a part of the business that has decision-making power. With the new responsibility comes a need for more qualified candidates, and earning a Master of Business Administration (MBA) is a way to set yourself apart as a leader. With a specialization in Human Resource Management, you can use your MBA to really make an impact on your organization.
You will find typical MBA courses like Ethics, Marketing and Strategy, Organizational Leadership, Entrepreneurship, Accounting, Economics, Financial Reporting and more, along with specific human resource management curriculum. These courses may include: Human Behavior, Leading Change, Strategic HR Management and others.
Many of the master's degree programs you can attend 100 percent online, which is great news for the working professional, since you can then balance work, school and any other commitments such as family and health with your education.
Doctoral Degree Programs
Many schools now offer doctoral and Ph.D. programs in Human Resources. These programs are highly regarded and prepare you for an academic career at top institutions. Most major universities have extensive human resource research functions, and you will get the opportunity to partner with and learn from some of the world's best and brightest organizations as you conduct research and surveys both as a student and later, as a professor.
What certification do I need?
There are a variety of HR certifications out there that will make you more appealing to prospective employers, and some employers are even requiring their HR professionals to hold certain certifications.
The two main certifying bodies are SHRM and HRCI, and they both offer a wealth of certifications for HR professionals. While certification is not often required, it is looking for career advancement in your current role.
What will I learn?
A human resources degree differs from a basic business degree in that the emphasis in learning is on the management and engagement of people within an organization. You'll learn about organizational culture, strategic change, forecasting and goal setting and all kinds of forward thinking, people-centric topics, as well as the traditional human resources focused curriculum around benefits, training, recruiting, etc.
How long will it take?
How long your coursework will take depends on a number of factors, including: are you transferring in any applicable credits? Are you willing to attend school year-round? Will you carry a full course load? Depending on your level of dedication to your program, you can expect a degree in HR to take the following amount of time:
An associate's degree with no prior transfer credits will take about two years
A bachelor's degree program will take approximately four years
Master's degrees and MBA programs typically take two years to complete
A doctoral program can take anywhere from two to five years
Getting started with your degree in human resources is easier than you think. Congratulations – because often the hardest part in getting started with any degree program is knowing which field you want to enter. Since you have already decided on a career in human resources, the rest is easy. Simply choose a degree level and get started in your new career.