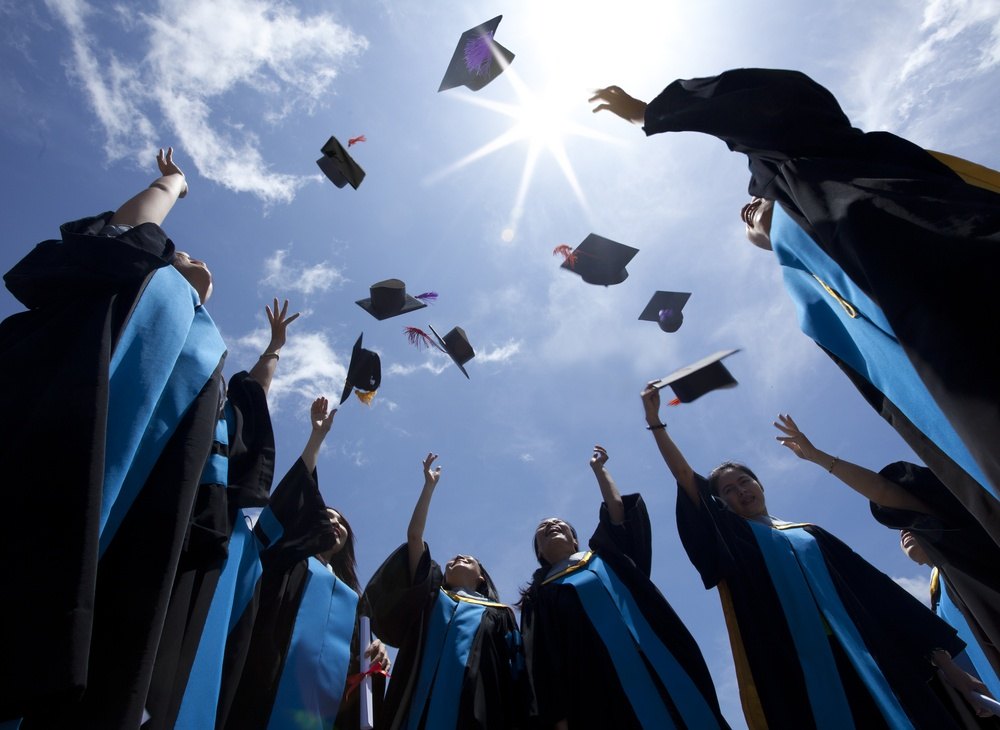 Human resources is an expansive field, including recruiting, training, benefits administration, performance management and more, offering opportunities for employment at all degree levels.
From an entry-level career with an associate's degree to an advanced career in leadership or academia with a MBA or Ph.D., degree-seekers will find the field full of options for a successful career.

Human resources is a growing career, (with a great salary) particularly in the analysis and people management sectors. According to SHRM, 35 percent of organizations are adding to their HR analysis wheelhouse, with that number only expected to grow.
Earn Your Degree
With the growing emphasis on the 'people' component of companies, today's HR professionals need to be more experienced and educated than ever, with many roles looking for a master's degree in HR to start.
Get Certified
Two of the most coveted certifications in Human Resources, the SHRM-CP and the SPHR have a faster track to sit for the exam if you hold at least a bachelor's degree – and even more so if you have a master's in HR.
Begin Your Career
As an HR professional, you have the opportunity to work in a variety of environments and earning your degree will open many more doors for you, enabling you to work in management, as a director and higher.
What HR Degrees are Available?
There are a variety of degrees, even online degrees, available in the human resources field, ranging from a two-year associate's degree to a more advanced Master of Business Administration in Human Resource Management. Depending on how far you want to go in your career, there are education options at every level.
Associate's Degree Programs

An associate's degree in human resource management will qualify you for an entry-level position as an HR generalist. Generalists usually operate as a jack-of-all-trades and assist the rest of the HR staff with benefit coordination, training and development, and payroll. In a public or private company, the job title might be HR assistant or assistant recruiter.
Online AA in Human Resources Programs
Waldorf University
Associate of Arts in Human Resource Management
Waldorf University has a 100% online AA in HRM program that builds upon the core principles of SHRM. Upon completion, you can continue to a bachelor's degree, but hopefully you will have the ability to get a job in your desired field in the meantime. You'll take classes in Employment and Labor Law, Recruitment and Staffing, Compensation and Benefits and other fundamental HR courses. Total credits are 60, and you will take 45 of those credits in core Human Resources coursework.
Bryant and Stratton College
Human Resources Specialist Associate Degree
Bryant and Stratton College offers a 100% online program as well as an on-campus program for entry level human resources specialists. You will take 60 credits, many of those in basic Human Resource functions like Recruitment, Staffing and Selection, Compensation and Benefits, and Intro to Human Resources, along with general business courses like Business Law and Ethics and Workplace Mathematics.
Colorado Christian University
Associate Degree in HR Management
For an HR associate's degree with a different specialization, Colorado Christian University offers a degree with a management focus. Since you would be attending a Christian university, your classes will also incorporate spiritual principles and a biblical worldview into the coursework. You will take 60 credits to complete this degree, and 15 of them will be in HR Management specific coursework, such as Business Law I, Leadership and Management and Human Resource Administration I. You'll take classes that last about 5 weeks in length, taking one at a time so you can focus on any other responsibilities you have during school such as work or family.
Bachelor's Degree Programs

A bachelor's degree in human resource management is the most common degree for newly hired HR professionals. This degree takes about four years to complete, and graduates find themselves in roles such as HR generalists, HR manager, benefits manager or other leadership role. Depending on the size of the organization, newly graduated HR professionals may still need to 'work their way up' into higher positions.
During your bachelor's degree coursework, you will learn things like behavioral science, performance management, employee training and development, assessment, training and more. Since this is usually a management degree, there will also be business coursework such as accounting, economics, finance and marketing, along with other general studies coursework.
Here is a look at some sample courses you will take in an HR management program:
Core course examples
Organizational Development and Change: Study the fundamentals and theories behind organization development. Learn diagnosis, design, development and analysis of various organizational development issues. Examine what drives change, how organizations change, and how to manage change. Learn the difference between Human Resource Development and Organization Development.
Recruitment Selection and Onboarding: Learn the basics of sourcing new employees, creating training programs and benefits packages in this course designed to help you build an organizational culture that is perfect for your organization.
Strategic Compensation Systems: Learn about the fundamentals of employee compensation and benefits programs. Examine all aspects of compensation plans from initial strategy to setup and ensuring equity and competitiveness as well as rollout plans.
Since bachelor's degrees vary from school to school, here are some of the names you may find for a human resources program:
Bachelor of Arts in Human Resources
Bachelor of Arts in Organizational Leadership
BS Business Administration: Human Resource Management
Online Bachelor's in Human Resources Programs
The University of Arizona Global Campus
Bachelor of Arts in Human Resource Management
Students looking for a program that is accredited by the IACBE and SHRM can enroll in the BA in HRM program from U of A with accelerated five and six-week courses. Students take one course at a time and can transfer in up to 90 credits. With this program, students begin on their HR coursework in their sophomore year, taking classes like Organizational Behavior and Organizational Change. By the end of this degree, students can sit for the SHRM Certified Professional Exam (SHRM-CP).
Western Governors University
Online Human Resource Management Degree
The online program from WGU is for people looking to get into a leadership role within the Human Resources department. You'll take courses in both HR Management and Business Management, along with IT Fundamentals and General Education Classes. You'll take 41 courses total and complete a Capstone Project. With this program, it is completely flexible and on your own time – there is no logging into classes, and no due dates for your assignments. For the self-motivated student with a busy schedule, this may be the program for you.
Wayne State College
Online Human Resource Management Degree
At Wayne State College, you can get a B.A. or B.S. in Business Administration/Human Resource Management. For this degree, you'll take a business core, general education and courses for a human resources specialization. To graduate with a B.A. or B.S. degree, you will need a total of 120 credits, and this 100% online program makes it convenient to earn those credits.
MBA (HRM) Programs
The human resources function has evolved past being known as a support function in the business to a part of the business that has decision-making power. With the new responsibility comes a need for more qualified candidates, and earning a Master of Business Administration (MBA) is a way to set yourself apart as a leader. With a specialization in Human Resource Management, you can use your MBA to really make an impact on your organization.
You will find typical MBA courses like Ethics, Marketing and Strategy, Organizational Leadership, Entrepreneurship, Accounting, Economics, Financial Reporting and more, along with specific human resource management curriculum. These courses may include: Human Behavior, Leading Change, Strategic HR Management and others.
Many of the master's degree programs you can attend 100 percent online, which is great news for the working professional, since you can then balance work, school and any other commitments such as family and health with your education.
Online Master's in Human Resources Programs
Fitchburg State University
Master of Business Administration in Human Resources Management Online
At Fitchburg State University, there are certain start dates for the program, as opposed to rolling start dates you may find at other programs. The total program is 30 credit hours and may be finished in as little as 12 months. MBA programs at Fitchburg State are accredited by the IACBE and can prepare graduates for senior-level roles such as VP of Human Resources, Senior HR Consultant and others.
Davenport University
Master of Business Administration in Human Resource Management
The Davenport University MBA/HRM is a 39-credit, fully online degree that offers coursework in graduate level Organizational Development and Training, Employment Law and Labor Relations and more. You will be eligible to sit for the SHRM-CP exam immediately after graduating, instead of waiting for two years, like you may have to with other programs. Davenport University has been around for 150 years, and offers four different online program formats, so you can attend school in the best way for you.
William Patterson University
Master of Business Administration with a Concentration in Human Resource Management Online
William Patterson University also has a set start date for their online MBA, so you will start in a cohort of students. Their online program is affordable, coming in at less than $15k, and can be completed in as few as 12 months, so you can be well on your way to a career as a hiring manager or other HR professional in a leadership role. To get into William Patterson University, you must have a minimum 2.75 GPA with relevant work experience or a 3.0 GPA with no work experience.
Doctoral Degree Programs
Many schools now offer doctoral and Ph.D. programs in Human Resources. These programs are highly regarded and prepare you for an academic career at top institutions. Most major universities have extensive human resource research functions, and you will get the opportunity to partner with and learn from some of the world's best and brightest organizations as you conduct research and surveys both as a student and later, as a professor.
Online Ed.D. in Human Resources Programs
University of Illinois
Human Resources Development (Ed.D.)
Courses for this online program at the University of Illinois are four credit hours each and the doctoral program is 64 credits in total. The Ed.D. is designed for scholar-practitioners, who want to work in the educating of future HR professionals, research, or work as senior HR practitioners across their organizations. The University of Illinois is fully accredited by the North Central Association, and their online program is synchronous, meaning that meetings with your class and your other students online and in forums will happen in real-time.
What Certification Do I Need?

There are a variety of HR certifications out there that will make you more appealing to prospective employers, and some employers are even requiring their HR professionals to hold certain certifications.
The two main certifying bodies are SHRM and HRCI, and they both offer a wealth of certifications for HR professionals. While certification is not often required, it is looking for career advancement in your current role.
A SHRM-CP, as referenced earlier in this page, is a Certified Professional certification that involves a four-hour exam that you will typically take after you have completed a degree program in HR and you have relevant work experience. Many HR-related careers will require you to have this certification because it signifies that you have a mastery of all of the HR competencies.
What Will I Learn in a Human Resources Degree Program?
A human resources degree differs from a basic business degree in that the emphasis in learning is on the management and engagement of people within an organization. You'll learn about organizational culture, strategic change, forecasting and goal setting and all kinds of forward thinking, people-centric topics, as well as the traditional human resources focused curriculum around benefits, training, recruiting, management and more.
How Long Will a Human Resources Degree Take?
How long your coursework will take depends on several factors, including: are you transferring in any applicable credits? Are you willing to attend school year-round? Will you carry a full course load? Depending on your level of dedication to your program, you can expect a degree in HR to take the following amount of time:
What Can I Do with a Degree in Human Resources?
Human resources careers are some of the most important in any organization. From recruiting to hiring, payroll to day-to-day care of the employees, HR professionals touch every part of the company. Here are just some of the HR careers and the degree recommended for each.
For advancement in any area, you may need to advance your education even further to a Master's in Human Resource Management or an MBA in HR.
Getting Started
Getting started with your degree in human resources is easier than you think. Congratulations – because often the hardest part in getting started with any degree program is knowing which field you want to enter. Since you have already decided on a career in human resources, the rest is easy. Simply choose a degree level and get started in your new career.