Bachelor's Degree in Human Resources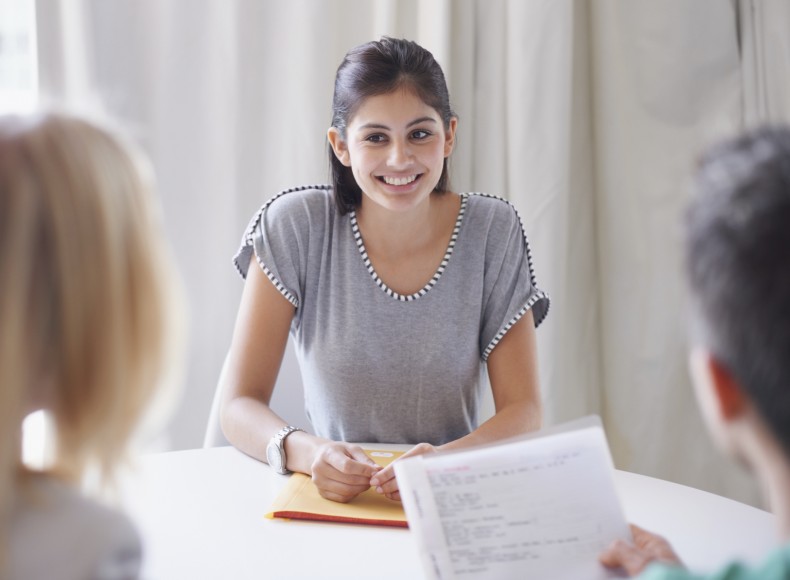 There isn't a company or organization out there that doesn't need Human Resources (HR) professionals. The HR department works hard to solve problems, recruit the best employees available, manage employees and departments, create company culture, oversee benefits and policies, and act in partnership with the company's leaders.
If you're interested in securing a job in the HR field, particularly if you want to be in a management role, you'll need to have a bachelor's degree. You'll also need a bachelor's degree if you want to continue your education by earning a master's degree in HR management.
Overview of a Human Resources Degree
The HR environment is complex, and there's a lot to learn about the administrative side of HR, as well as the human side of it. When you have a bachelor's degree in HR, you'll attain professional knowledge, learn how to think critically, and fine-tune your problem solving skills. Companies know that their HR team is tasked with keeping employees happy, and that happier employees perform better work. By hiring an educated and skilled HR manager, a company can set themselves up for success.
Job and Salary Outlook for HR Graduates
Once you've completed your HR degree, you'll have a background in labor relations, how culture impacts business, and human behavior. You'll be prepared to take on roles like Benefits Coordinator, Compensation Analyst or Labor Relations Specialist.
Additional jobs you'll be able to apply for include:
Compensation and Benefits Managers
Administrative Services Manager
Human Resources Specialist
Labor Relations Specialist
Recruiting Specialist
Training and Development Specialist
In addition to taking on these roles, you'll be qualified to continue moving up the ladder within your specialty. If you're interested in an advanced role, you'll be able to go after management positions or positions of leadership. If you earn a master's degree in HR management, you'll have even more access to jobs, as well as the potential to earn a higher salary.
Even entry-level roles in the HR field pay relatively well. For example, you can start between $35,250 and $57,250 for a Recruiting Specialist position, or between as much as $71,300 and $85,000 for a Benefits Supervisor role. Other entry-level jobs include Benefits Coordinator, which has a starting salary between $48,250 and $64,000, and Development or Training Specialist, which has a starting salary between $49,900 and $113,100.
The geographical area of your employment will affect starting salary. If there's a higher cost of living in your area, like in a major urban area, the starting salary will be higher. If the cost of living is on the low end, the starting salary will be as well. For example, a Recruiting Specialist in the Southeast region of the United States may start anywhere between $38,955 and $62,540, while the same position in the Northeast may start at $51,634 or above, all the way up to $82,895.
Source: https://www.bls.gov/ooh/business-and-financial/human-resources-specialists.htm
Choosing a Bachelor's Degree in Human Resources
Bachelor programs in HR give students a well-rounded view of the field. You'll attain a wide range of information, skills and tools during your bachelor's program, with focuses on analytical and creative thinking. Your bachelor's program will also include several general education courses.
There are generally three types of HR programs to choose from: Bachelor of Arts, Bachelor of Business Administration, and Bachelor of Science. Depending on the college or university you choose, you may also be able to specialize in an HR field as part of your bachelor's program. For example, you may be able to take get a Bachelor of Science degree in Business Administration with a HR Management focus.
When choosing a program, check that the curriculum has been approved by the Society for Human Resource Management. The Society has a guidebook for college-level HR programs at different levels, including Bachelor of Arts, Bachelor of Business Administration, and Bachelor of Science. The program you choose should closely comply with the SHRM recommendations.
You also have the option of taking online courses to complete your HR degree, which may be a better fit for your lifestyle. There are several bachelor's programs in HR that you can choose from, but it's important that you're self-guided enough to fulfill the requirements. Some students may find it difficult to stay on top of their studies when they don't have to go to class or come face-to-face with a teacher.
Sample Human Resources Courses
The courses you have to take for your HR program will vary based on the type of bachelor's degree you're pursuing. While there may be further differences based on your specific school and program, this basic breakdown gives a good overview of what to expect in different bachelor's programs:
1. Bachelor of Arts
General education requirements for a Bachelor of Arts degree in HR include several liberal arts, history and social studies courses, along with other traditional classes. You'll also have to take science and math courses.
2. Bachelor of Business Administration
If you're in a Bachelor of Business Administration program, your classes will primarily focus on business. Your courses will include finance, accounting and business communications.
3. Bachelor of Science
Requirements for a Bachelor of Science degree in HR include a heavier load of science and math courses. You'll also need to take social studies and English classes. Depending on the HR program, you may be required to complete accounting, economics and psychology classes, too.
Overall, Bachelor of Business Administration and Bachelor of Science programs are more business-focused, and they may prepare you better for an HR role. Bachelor of Arts programs are more generic, and you won't necessarily get all of the business courses you would with the other two programs. However, your degree will mainly affect you as you go after an entry level job after graduation, and it won't have much of a long-term effect on your career once you start on your field.
Accreditation for Human Resources Programs
By attending an accredited HR program, you're guaranteed that the school has met the necessary standards in different aspects, such as grading, student support, the hiring or faculty members, and curriculum development. After graduating and going out into the field, employers will want to see that you attended an accredited program, since they're more highly regarded than non-accredited programs. There are six accrediting organizations in the United States, and they're all approved by the Department of Education.
You can also check if your program has a specialized business accreditation. While it's not necessary to have this type of accreditation in addition to regular accreditation, these programs are generally held to a higher standard, which means employers may favor them.
There's a lot to consider when pursuing a bachelor's degree in HR. Having an idea of what you want to achieve post-graduation will help you choose which program and courses to take while in school. By carefully choosing your program and courses, you'll be in a better position to secure a great job once you graduate and go out into the field.
Human Resource Bachelor Degree Programs
Program name: Bachelor of Business Administration Human Resource Track (BBA)
Modality: Traditional
Students in the Human Resource Management track of the BBA program will get real exposure to what it's like to be an HR professional through attendance at the Texas SHRM student leadership conference, various field trips to Dallas/Fort Worth, and attendance at the HR Southwest Conference. The management business program is a 128-credit-hour program and requires 56 university credit hours, 63 major credits and 9 elective credits for completion.
Program name: BBA in Human Resources
Modality: Traditional
Loyola University Chicago has a BBA program in Human Resources, designed for students looking to learn managerial techniques, skills and theory for motivating and evaluating people in work settings. The program is aligned with the Society of Human Resource Management and includes basic business courses in addition to 15 credits of Human Resources coursework. Their broad curriculum can be taken in-person at the Chicago campus.