MBA for Product Management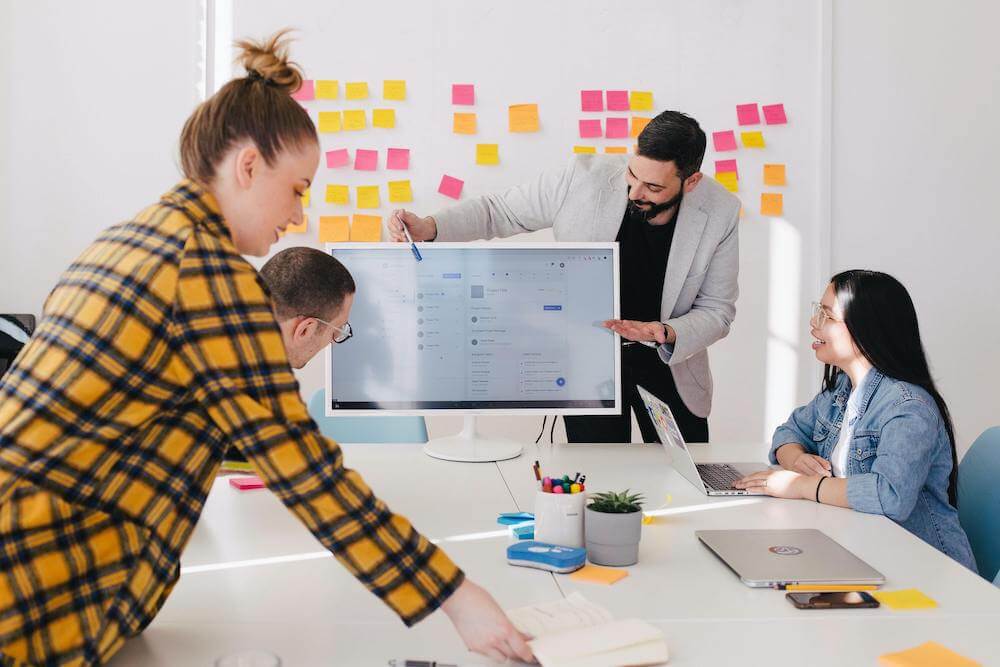 An MBA in Product Management is a top consideration for product managers today. Product managers are in high demand these days and their demand is only growing. From August 2017 to June 2019, product management roles increased by an astronomical 32% over those two years, with most of the growth occurring outside the big tech firms. They are necessary players for managing all aspects of a product. Glassdoor ranked the project manager career path as being one of the top ten best jobs in the U.S. for 2022. Business schools are taking notice by offering product management concentrations. Investing in a Master of Business Administration (MBA) is a significant financial and time commitment. However, an advanced degree help can get a professional their foot in the door in the project management filed. By enrolling in an MBA program, they will gain invaluable skills and knowledge in the process.
Who needs an MBA for Product Management

Professionals who want to get into the product management field will need to develop a wide variety of skills. While product managers can use their personalities and intelligence to be successful, they will also need certain aptitudes gained through education, such as negotiations or supply chain analytics or accounting or communications. Product managers will need to know all aspects of the business in order to effectively promote their product.
Being a product manager means that a professional will become "the CEO of a product." The professional is responsible for all aspects of the product, from the product's strategy development to its execution. As a product manager, a professional will need to take the lead in finance, strategy, sales, growth, customer service, marketing, and communications for their product. While a product manager usually has a few years' worth of management under their belts, getting an MBA with a product management concentration or certificate can often substitute this experience as well as enhancing existing work experiences. An MBA is not required to become a product manager, but it can greatly help open the door to such an opportunity and climb the corporate ladder more quickly.
MBA for Product Management Admissions Requirements
Getting into a dream MBA program can be challenging, but with some preparation, a professional can be admitted into the school of their choice. However, acceptance rates at top MBA programs are very low, so having a few back up schools is prudent.
Admissions requirements for an MBA generally include a GMAT score (or GRE) and a four-year undergraduate degree. In the application packet, MBA schools will need copies of transcripts, background information, application essays, application fee, letters of recommendation, resume, and TOELF score (if non-native English speaker). Prospective students can also list their extracurricular and volunteer experiences—in addition to work experiences—because it can help admissions determine if they are a good fit for the program, especially if their experiences show that they are a good team player and have strong communications skills.
Sample Courses

A product management-focused MBA is a graduate degree that has a concentration or specialization in product management coursework. Students interested in becoming a product manager who are enrolled in a general MBA program can tailor their curriculum to concentrate on business administration, marketing, project management, or business management.
An MBA program has a variety of courses depending on the student's concentration, but the programs usually have a core curriculum, such as classes in statistics and microeconomics. For project management specifically, some courses that a student in a product management-focused MBA track would take may include:
Supply Chain Analytics
Digital Strategy
Project Management
Product Management
Negotiation
Managerial Accounting
Change Management
Additionally, MBA coursework may include applied learning classes, where students take classes that involve field visits to companies, hear lectures from product managers, or simulate real life situations such as making product pitches or testing product tech. While MBA programs do focus heavily on academics, they also understand the importance of developing students for the real-world through internships and applied learning coursework.
MBA for Product Management Salary
Salaries for professionals working in management salary who have an MBA can have an average base pay of $113,446 per year. The salary range can be from $73,000 to $175,000, depending on the company or area of the country, with a median base salary of $125,317. The titles for these positions include Product Manager, Associate Product Manager, Program Manager, Product Management, or Director of Project Management.
Pros and Cons of an MBA for Product Management
While getting an MBA may be a very attractive option, students should understand the pros and cons of getting an MBA for product management before embarking on this journey.
Pros
Higher Salary. Having an MBA enables professionals to earn more money. After earning an MBA degree or online degree, professionals can earn an average base salary of $91,372 out of school with those working in consulting can make an average base salary of $152,470. MBA recipients can also earn thousands of dollars in bonuses if the professional succeeds as a product manager. They may even receive sign-on bonuses for joining a company as well as earn performance bonuses or stock options if they meet certain targets throughout the year.
Network Expanded. By attending an MBA program, a professional can gain a larger network of other professionals within their class years as well as through their professors and business leaders. Also, students gain a network through the school's alumni and professional networks.
Improved Credentials. Earning an MBA can immediately boost a professional's credentials for a job, especially if they lack managerial experience. An MBA is a prestigious degree and very well respected in the business industry.
New Skills Learned. An MBA program teaches professionals new skills that they may not be able to learn otherwise. The degree curriculum helps students gain the knowledge they need to succeed and advance in their field.
Preparation for Leadership. MBA programs focus on helping professionals develop their leadership skills so they feel prepared to take leadership roles in organizations.
Cover More Program Areas. Getting an MBA with a focus in product management will expose the student to a wider variety of courses. Product managers need enhanced knowledge across several different business disciplines.
Switching Roles. An MBA degree can also enable a professional to switch roles from product management into marketing or another industry more easily.
Teaching Collaboration. Part of what makes an MBA so attractive is that students have to work in teams and play nicely with each other. Additionally, this team building helps students interact with other students from different backgrounds, thereby strengthening abilities to work with cross-functional teams.
Finding Excellent Internships. The right MBA program with stellar career services and mentors can help students land that coveted internship in product management. Having work experience through a product management internship will help the student find their dream job when they graduate because they already have a leg up on those who don't.
Cons
Time commitment. Most full-time MBA programs take 1-2 years to complete, but it depends on the program, the school, and whether they are online, in-person, or hybrid programs. Part-time MBAs can take 3-4 years to complete.
Financial cost. MBA programs can be very expensive. The debt accumulated for an MBA program can be anywhere between $100,000-$200,000 for a two-year program. The return on investment for an MBA is not as good as it once was, especially since tuition has increased faster than wages.
Not an Ideal Hire. Even with an MBA degree, a professional may not be an ideal hire for a position.
Working in Business. An MBA degree enables a professional to climb the ranks in the business or management fields. If that is not the professional's ideal direction for their career path, then an MBA may not be worth it.
Not a Requirement. To work in the product management field, earning an MBA is not a requirement. Many product managers do not have MBA degrees, so it does not guarantee landing a product management job after graduation.
Certificate Courses May Be Enough. To become a product manager, professionals may only need to complete a product management certificate course or becoming a certified product manager rather than earning an MBA.
Limited Pay Increase. Breaking into the product management field with an MBA may not be the ultimate payday. Salaries for product managers have an average base salary of $73,325, which is lower than what other MBA positions make and not much more than an undergraduate would earn.

Not all MBA programs are created equal, so matriculating into the most reputable program is critical to get the most out of the degree. Yet, the majority of MBA graduates were satisfied overall with their graduate business management education both financially and professionally. They found the program to be professionally rewarding and would pursue an MBA again.
Many graduate and undergraduate coursework options are available to students these days, either for in-person, online, or hybrid learning—although not all education programs are created equal. Before diving into an MBA, students will need to do their homework to pick the right programs for their best chances to succeed. Fortunately, College Educated is here to help! With our guides, we assist students navigate the different undergrade and graduate program options, including for getting that important MBA for project management.