Best Master's Degrees for a Career Change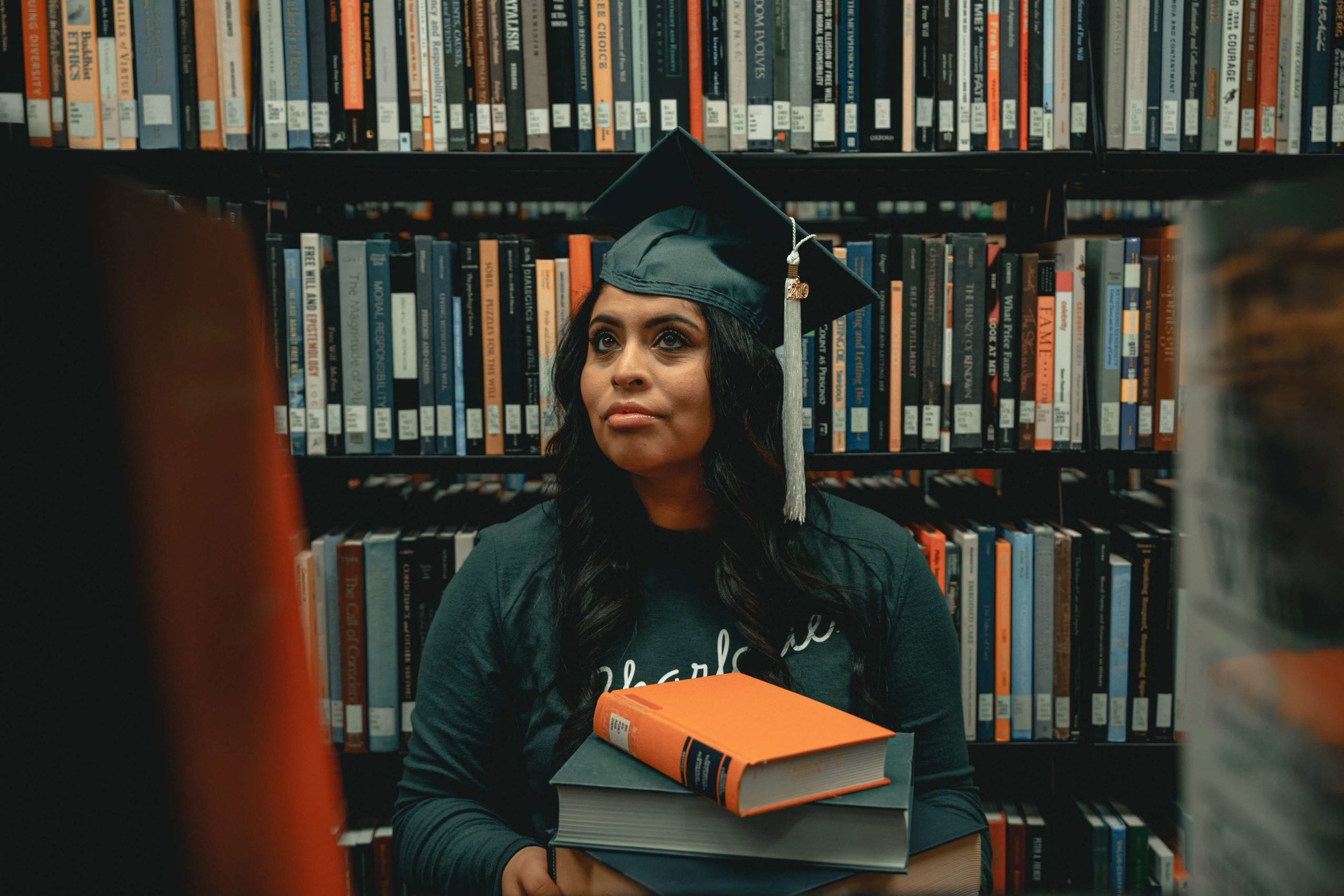 Looking at the best master's degree for a career change can help you decide what to do about your future. Going back to school is one of the best ways to change careers. Though you might think that you can only make this change in your 20s, graduate programs can help you make a major change in your 30s or 40s and beyond. The best master's degrees for a career change often let you complete your degree while working a full-time or part-time job, too. If you're on the fence about making a change, consider the top five reasons for a career change:
You no longer need to worry about the stress that you feel at work and bringing it home at the end of the day
Changing careers can significantly increase your annual salary and help you get better benefits
A new job might give you the recognition that your current employer doesn't offer
You can choose a career with more flexibility that gives you more time off
A new position often has more chances for you to move up the corporate ladder
Best Master's Degree for a Career Change List
In no particular order, we present to you our list of the best master's degrees you can get if you are looking to change careers. While they may not all be the easiest, they are certainly in stable and/or growing fields and offer a lot in terms of variety of work, interesting days and much more.
Master's Degree in Social Work
Master of Social Work (MSW) programs are among the best master's degree for career change programs currently available. You do not need a degree in a specific field to enroll in a graduate program. Many offer advanced options for those who have social work degrees or experience that allow them to take fewer classes and do just one internship. If you do not have a related degree, you may need to do two or more internships. With an MSW, you can earn significantly more than you currently do and have the chance to work in more facilities as well as take on roles to lead others. Some MSW programs include the option for students to complete all of their courses online and do their internships in locations that are close to them.
Master's Degree in Public Health
With a Master of Public Health (MPH), you have the chance to work with the public and study subjects that affect them. Epidemiology is a popular concentration that focuses on where viruses and diseases come from and how they spread among the general population. If you prefer spending time in a research lab, you might prefer a program with an emphasis on biostatistics. Environmental health is also popular as it allows you to look at how the environment affects the health of others. You may study health administration, too. Though MPH programs occasionally accept students with degrees in different fields, the programs often look for those who have a minimum of two to five years of experience in a health field.
Master's Degree in Project Management
If you like the idea of working as a part of a team and helping teams achieve their goals, project management might be a good career choice for you. Project managers are responsible for setting goals and working with others to complete those goals by specific deadlines. You also need to have a deep understanding of the five stages of project management, including initiation and planning. Before working in this field, you need both a graduate degree and a passing score on the Project Management Professional (PMP) exam, which consists of 200 questions that you answer within four hours. Many of these graduate programs look for students who have backgrounds in business and/or leadership experience.
Master's Degree in Data Science
Data science is a field that combines computer science and business along with other disciplines. Those who work in this field need a strong understanding of scientific methods along with applications and algorithms. It isn't a field that you enter just because you think it sounds interesting or you want to make money. Many programs require that incoming students have a bachelor's degree in computer science or another technical field. If you have a liberal arts degree, you will usually need to take some undergraduate courses to show that you can handle the harder classes. This can add a year or more to the time that it takes to complete your degree.
Master's Degree in Software Engineering
Software engineers are among the fastest-growing professions in the world today. The need for engineers and developers will grow at a faster than average rate, which gives you the job stability that you desire. You no longer need to worry about your employer closing its doors due to the economy. Many software engineers work from home, which gives them more flexibility, too. Not only can you take time off for a family vacation or when you want some time for yourself, but you can feel confident that your job is always waiting for you. Though some graduate programs only accept students who have undergrad degrees in computer science or a related field, others will accept students who demonstrate that they have strong technical and computer skills.
Master's Degree in Computer Science
With a graduate degree in computer science, you can make up to 18% more than you would with a bachelor's degree in the same subject. Though you may not want to spend another two to four years in school, these programs open a new world of career opportunities and allow you to increase your salary. Computer science programs often have concentrations designed for those who want to work in software engineering or app development. You can also look at programs that take place entirely online. Online programs allow you to spend more time with your family and keep your current job.
Master's Degree in Public Relations
Do you love staying up to date on the hottest trends and have strong communication skills? No matter what you studied in college, you can enroll in a public relations program. Public relations experts are responsible for helping improve the reputation and public image of their clients. You might help a company recover from a failed product launch or support a celebrity who went through a scandal in the public eye. One of the nice things about graduate public relations programs is that they do not require a background in a specific field. As long as you are an effective communicator and can handle working with different types of people, you can succeed in public relations.
Master's Degree in Nutrition
Nutrition graduate programs are available from top schools across the country. They teach you how the human body absorbs nutrients from different foods and how the body breaks down and uses that food. You can use your degree to enroll in medical school and become a doctor or to find work in government agencies and research facilities. Many nutrition experts work with companies to help them create new products for consumers and in research settings where they investigate new foods. Some programs only have one start date that is in the fall and ask that you work as part of a cohort, but others let you enroll in the spring or summer. You usually need to do a thesis or final research project on top of taking all of the required classes.
Master's Degree in Cybersecurity
With an advanced degree in cybersecurity, you can work for the Department of Homeland Security and other government agencies. Though some of these departments only accept workers who are 35 or younger, others welcome those with strong backgrounds in other fields that give them a unique perspective on cybersecurity. Cybersecurity professionals help others avoid cyber-attacks and ensure that their systems are safe. They are often responsible for investigating cybercrimes and tracking the activities of those criminals. Depending on the program that you choose, you may have the chance to finish your degree in just two years, including the time that you spend on your thesis. If you do not have a computer science background, you need strong computer and technical skills to enroll.
Master's Degree in Occupational Therapy
Occupational therapy is a field in which professionals help people resume their old activities after an injury. You can choose from many careers within this field depending on where you want to work. Some specialists work with children and adults diagnosed with autism and help them learn how to do simple things as well as how to act around others. Others work with those who had traumatic brain injuries that interfere with their ability to perform basic tasks. Most occupational graduate programs are only available on local campuses because they want students to spend time in labs and do internships. Even if you find an online program, you still need to spend some time doing work offline.
Master's Degree in Accounting
The only way that you can work as a Certified Public Accountant (CPA) is if you have a master's degree in accounting, which allows you to take the CPA exam in your state. Working as a CPA will not only increase your annual salary but will also help you find work with some of the top accounting firms. Even if you don't want to work as a CPA, you'll find that these programs prepare you for different career firms such as a tax specialist who helps both individuals and companies file taxes. A strong background in business or accounting can help you prepare for one of these programs.
Master's Degree in Marketing
If you love staying on top of market trends and have a passion for the newest and latest products, changing careers through an MBA in marketing program might be the best choice for you. Marketing professionals with advanced degrees can work as research analysts who analyze the market and make recommendations based on what they find. They also work as digital marketing specialists who help clients optimize their online tools and digital ad campaigns. Some business programs offer marketing concentrations for those who want to learn the fundamentals of business. You can also enroll in marketing graduate programs that accept students from all backgrounds, many of which are available online.
Master's Degree in Mechanical Engineering
Professionals working in the mechanical engineering field handle complex machines and design those machines. This is a good career path for those who do not mind working in factories and laboratories. You often need to feel comfortable working on your own with little supervision as you may spend hours on your own or with just a few people. Mechanical engineers need a strong understanding of mathematical principles and applications. If you want to switch to this career path from a different career, you may find it helpful to take some undergraduate engineering courses before looking at graduate programs.
Master's Degree in Business Administration
Earning a Master of Business Administration can help you earn up to twice what you currently make. Also known as an MBA, this type of program often includes multiple concentrations that help you select subjects that fit with your career goals. You can choose from options that range from accounting and finance to general management and leadership. Another thing to consider is that many programs offer executive MBA tracks designed for those who have some experience. These programs may reduce the number of courses that you need to take. You usually do not need an undergraduate business degree to enroll but may need to show that you took some business classes in the past.
Master's Degree in Finance
Similar to an MBA program, a graduate degree in finance can help you get more out of your career. Many of the graduates who have this type of degree work for banks and other financial institutions. You can help clients with their investment portfolios and make sure that they know how to tackle the stock market. A finance degree can prepare you for working as a specialist who helps people with their retirement accounts, too. Banks often need finance experts who understand the international market and can handle taking trips overseas. Though it's helpful to have an undergraduate degree in business or a similar field, you can often enroll in finance graduate programs with a degree in a different field.
When you feel bored or tired with your current career, you can make the change that you need. The best master's degree for a career change can help you earn more and work for someone who wants to see you go far.