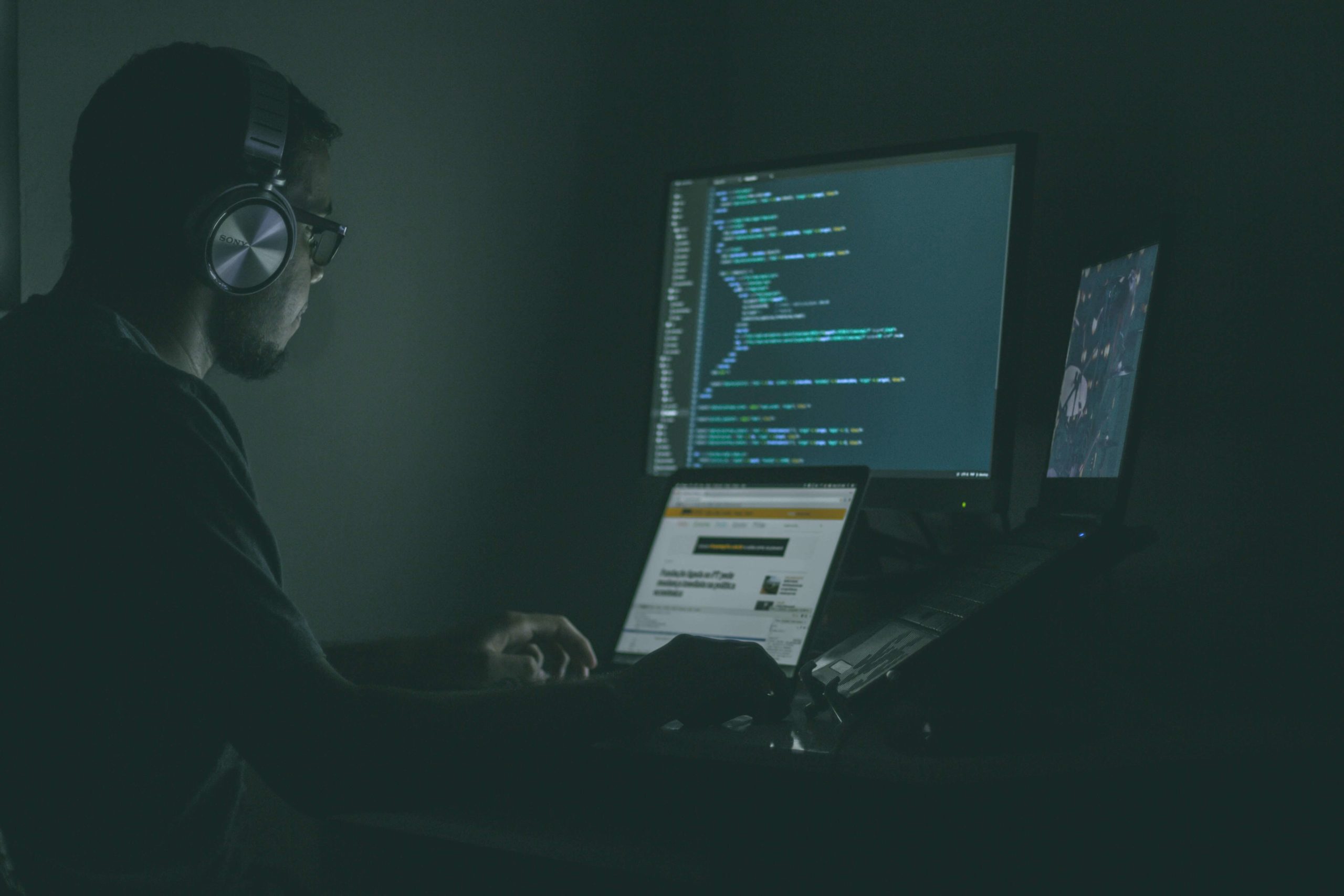 A cybersecurity degree is a gateway to a career that is lucrative, rewarding and helpful to citizens, communities and businesses alike.
We hear the word "cybersecurity" used a lot today, especially in the business world. Another word we hear frequently is "hacking." Most organizations and businesses worry more about when they'll get hacked rather than if they'll be hacked.
Cybersecurity is a method of protecting businesses from losing valuable information from their computers and electronic devices. Individuals who enjoy working with computers and want to help protect businesses from hackers, and cybercrimes often choose to pursue a degree in cybersecurity.
Why Get into Cybersecurity?
As much as we tend to complain about technology and the never-ending need for computers, the bare truth is that we live in a digital, and our future is digital. It seems like every year we hear about several large data breaches, and the cost of many of these security breaches is in the millions. It's little why organizations and businesses are trying to fill their staff with cybersecurity professionals.
Cybersecurity professionals can find work in the public sector, the private sector, and even as freelancers. Since computers and technology connect everything today, a cybersecurity professional can work in more than one industry and in more than one role. Whether a business is a small start-up company or a large organization, the need for cybersecurity is there. Virtually every sector in the economy has a need for cybersecurity professionals, from healthcare to education to business to IT, so there are lots of opportunities and lots of growth with this career path.
There are several very good reasons why you might choose a career in cybersecurity.
1. Career Growth
As the world continues to become more computer-based, the need for cybersecurity specialists will continue to increase. According to the U.S. Bureau of Labor Statistics (BLS), information security analysts, which is another title for cybersecurity specialists, should see job growth of 35 percent between 2021 and 2031. This large growth should result in about 56,500 new cybersecurity jobs by 2031. With cybercrime growing at record rates, the demand for this field will only continue to grow. According to the Insurance Information Institute, there was a record number of data compromises, a 68 percent increase from 2020 to 2021.
2. Salary
Cybersecurity specialists have the potential to make very good wages. As of a May 2020 BLS report, information security analysts earned a median wage of $103,590 with wages going as high as $163,000 or more. PayScale reports that cybersecurity specialists earned an average annual wage of $90,449 as of April 2021.
3. Variety
Cybersecurity professionals have almost no limit to what type of work they can do or what type of industries or companies in which they can work. Whether the business is an IT company or a large health care facility building medical parts like pacemakers, there is always a need for cybersecurity professionals to protect the business from hacking and cyber-attacks.
4. Constantly Learning
Working as a cybersecurity professional allows you the opportunity to constantly learn something new. A cyber-attack of two years ago is almost old news because they are so many new bugs, viruses, and cyber threats. It seems as though there is a new cyber threat every day. This requires constant training and learning new technologies.
5. Exciting and Challenging
Any individual who enjoys a challenge should do well as a cybersecurity professional because it can be very challenging not only identifying cybersecurity issues but creating a solution for these problems. It can also be very exciting to be responsible for the solutions and getting an attacked business up and running again.
Once an individual completes education and training to work in cybersecurity, the possible job titles go on and on. Here are some possible jobs for graduates of cybersecurity programs.
Security Architect
Cryptographer
Penetration Tester
Security Engineer
Chief InfoSec Officer
Information Security Analyst
Computer and Information Systems Manager
Computer Network Architects
Security Auditor
Network and Computer Systems Administrators
Computer Systems Analysts
Vulnerability Assessor
How Does Cybersecurity Relate to Crime Scene Investigation?
Cybersecurity can be very beneficial to a crime scene investigation. Whenever a crime is committed, the main concerns are always how the crime was committed and how to prevent it from happening in the future. Many of the largest crimes in the world involve cyberattacks against large businesses.
Crime scene investigators gather the evidence and often hand it over to cyber forensic specialists. By collecting digital evidence and analyzing it, the cybersecurity professional can determine what happened and how it happened. They then have the task of presenting the digital evidence in a manner that the court can understand so that it can be used as evidence.
Criminals with knowledge of encrypting commit many crimes. Cyber forensic investigators have the knowledge, tools, and software to get through the encryption and solve the case. More and more crime scene investigations depend on the expertise of cybersecurity specialists.
How Long Does a Cybersecurity Degree Take?
The length of time it takes to earn a cybersecurity degree depends on the degree the aspiring cybersecurity specialist chooses. Cybersecurity degrees are offered at the following levels.
Associate Degree in Cybersecurity
This degree takes about two years to complete and prepares graduates for entry-level positions in cybersecurity. The credits earned in the associate degree program may be transferred to a bachelor's degree program. Additional work experience can help the individual advance to higher positions. A possible associate degree might:
Associate of Science in Computer Science
Associate of Applied Science in Cybersecurity
A.S. in Information Technology – Cybersecurity
A.S. in Information Assurance and Cybersecurity
A.S. in Cybersecurity – Penetration Testing
You may need some prerequisite courses or at least familiarity in the following to be successful in a cybersecurity associate's program:
A+
Net+
Sec+ equivalency
Courses in an Associate's in Cybersecurity
An associate's degree is 60 credits and students will take general studies courses like math and writing, as well as introductory courses in cybersecurity such as:
Intro to Computers
Intro to Security
Network Security Architecture
Security and Data Privacy
Cloud Computing
Security Vulnerability Analysis
Bachelor's Degree in Cybersecurity
This degree takes approximately four years to complete and is the degree generally required to work as a cybersecurity professional. In addition to the bachelor's degree in cybersecurity, the individual may also be required to complete additional training, work experience, and certifications in various areas of computer science and cybersecurity. Some possible choices in bachelor's degree programs include:
Bachelor of Science in Cybersecurity
Bachelor of Science in Cybersecurity and Information Assurance
Bachelor of Science in Cybersecurity – Cyber Crime and Fraud Investigation
Bachelor of Science in Computer Science
Bachelor of Science in Information Assurance
Bachelor of Science in Information Technology
Curriculum in a Bachelor's in Cybersecurity
Students in a bachelor's program in cybersecurity will take a variety of coursework to make them a well-rounded cybersecurity professional. Since many jobs will require at least a bachelor's degree, students will need to leave the program prepared to work in a variety of positions.
Courses will include:
Foundations of Cybersecurity
Advanced Program Design
Penetration Testing
Information Security and Risk Management
Human Aspects of Cybersecurity
Network Security and Firewalls
With the courses above, and some others, a bachelor's in cybersecurity will be about 120 credits to complete.
Master's Degree in Cybersecurity
The master's degree is typically required for advanced and upper-level cybersecurity specialist jobs. When taken after the bachelor's degree, this degree generally takes from one to two years to complete.
Graduates are generally required to have some work experience in this field as well as industry certifications. A cybersecurity graduate can earn many certifications. Some possible master's degree in cybersecurity programs may include:
Master of Science in Information Assurance and Cybersecurity
Master of Science in Cybersecurity
Master of Science in Data Science
Master of Science in Information Technology
Master of Science in Information Systems
Master's in Cybersecurity Curriculum
With a master's degree, you will take mainly courses in your field of study, and you can often build the program around your specific interests. So, you'll take elective credits and even pick a track with a certain specialization of cybersecurity, and you'll do some sort of practicum or large final project which will cement your knowledge in cybersecurity. Many of the courses you take in a master's program are extensions of and more advanced versions of coursework you have already completed in a bachelor's degree.
Courses will include:
Cryptography
Network Security
Reversed Engineering and Binary
System and Network Defense
Advanced Operating Systems
Malware Analysis and Defense
Doctoral Degree in Cybersecurity
Students who complete the doctoral degree program have reached the highest level of study. This degree takes two to four years beyond the master's degree. Graduates of a doctoral degree program often want careers in teaching or research. Possible degree programs can include:
Doctor of Philosophy in Data Science
Ph.D. in Computer Science
Ph.D. in Technology Management
Ph.D. in Information Assurance and Cybersecurity
Ph.D in Cybersecurity Coursework
A hallmark of a Ph.D. program is the teaching requirement. In addition to coursework, Ph.D. students are required to satisfy a teaching requirement after at least a year of full-time study. Students can usually choose from different tracks in cybersecurity such as Machine Learning, Theory, Systems Security, Policy and more.
Cybersecurity Bootcamp
An alternative to a degree program, many are turning to bootcamps to earn a credential in a specific area. Cybersecurity bootcamps are extremely popular and they are offered through independent operators as well as through universities as part of their short course programs. Cybersecurity bootcamps are usually 100 percent online, so you can live anywhere and go to school. However, hybrid and on-campus options are also available, which can be good for beginners and for networking purposes.
Students can enroll in bootcamps based on their skill level, and bootcamps for beginner, intermediate and advanced students are available.
Coursework in a Cybersecurity Degree Program
The coursework a student can expect in a cybersecurity program can vary from program or program as well as from one degree level to another. Associate degree programs will usually require the completion of general education courses. They may also be required in bachelor's degree programs as a prerequisite. Cybersecurity programs at all degree levels will include core courses and courses related to computer science and cybersecurity.
The most common degree chosen for cybersecurity careers is the bachelor's degree. Some of the course topics cybersecurity students can plan on taking include:
Foundations of Cybersecurity
Computer Science
Information Assurance
Discrete Mathematics
Computer and Network Security
Object-Oriented Programming
Operating Systems Security
Cryptography
Digital Forensics
In addition to completing the coursework, cybersecurity students are required to complete internships or supervised fieldwork to obtain hands-on training in this field.
Admission Requirements
Although admission requirements for cybersecurity programs can vary from one school to the next, most of them are quite similar and require the following.
High school diploma or equivalent
Minimum GPA (varies by school)
Minimum ACT or SAT scores (varies by school)
Completion of an essay
Letters of recommendation
Resume
Statement of goals in the cybersecurity career
Students who have completed an associate degree or bachelor's degree in cybersecurity may transfer certain credits to a higher degree level. They may also be able to use military or work experience for credits.
Many colleges and universities offer cybersecurity bachelor and master's degree programs through distance and online learning. Learning online offers students the opportunity to work and take care of family responsibilities while earning their degree. This is especially beneficial to students who find work in a computer-based setting because they can obtain hands-on experience that can help them in the degree program.
Five Cybersecurity Specific Scholarships
Earning a degree in cybersecurity can take several years to complete depending on the degree level chosen. The cost of earning the degree can be expensive. Fortunately, there are various scholarships available to students in a cybersecurity program. Here are five scholarships for cybersecurity students.