Instructional/Curriculum Designer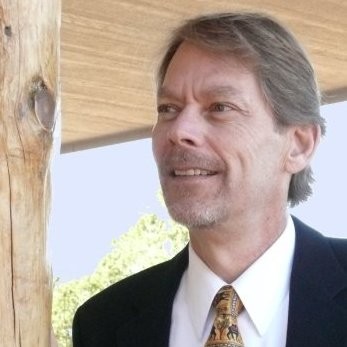 Name Gerald Stanley
Title Instructional/Curriculum Designer – Pearson
Jerry's career brought him through music retail, national sales, training and product knowledge management to the higher education industry. There, he has worked in Human Resources through training and instructional design, leading him to his latest role at Pearson, where he partners with universities all over the world and designs curriculum for online and on-campus courses.
What is your work background? 
My early career was 20 years in specialty retail where I sold musical instruments, guitars, amps, and recording studio equipment. It was there I discovered my forte was training. I got into the ins and outs of teaching people things to do and not do in that work environment.
Then, that career morphed into the wholesale industry where I worked as a national sales rep and did training there. This was really product knowledge training and sales training, where a big part of the platform was getting products into the market. I worked and traveled out to locations to give salespeople ways to sell our products against other products in the same categories.
How did you get into curriculum design?
In 2004 I got an opportunity to get into college enrollment counseling and that led me eventually to that company's training division. There, I watched the corporation, I knew the training division existed and I befriended people in there and got the training job when it opened. The role started as employee development and transitioned to learning and development and as that division grew we started working with the colleges on their enrollment strategies and now we were training the enrollment counselors and academic advisers on how to coach students through the curriculum. That got me interested in working with the curriculum department, where now I get to marry the training side and coaching people with curriculum development.
How is training a function of Human Resources?
It sounds cliché, but the organization is only as good as its people, and that is really true. Whenever I would design something or go present or train, what I had in mind is I was doing this so they could serve our customers best. Human resources is presented as a way to protect the individual in a company, but really, they are there to protect the company. With training, you are able to give employees a base set of knowledge and ideals, so you have the protection as a company to say, "Hey, we gave them the tools to do things the right way." Compliance is huge and HR needs a track record, and training is a way to ensure all of that happens.
What does your current role look like?
I use a lot of internal resources. We design curriculum for institutions globally and there are certain standards the curriculum has to meet for accreditation. We have partner standards that come from the partner to us and then we create the documentation. If I am creating a course, I have to have x amount of student hours per week built in through a combination of tests, participation and other touchpoints to ensure the student is engaging enough with the curriculum for it to be rigorous enough to earn that high standard of accreditation.
This aspect of curriculum design is similar to instructional design of learning modules in a corporate training setting because at the corporate level you have to be able to show a certain level of engagement to be able to show compliance to Human Resources.
Working on a school's program is similar to working with a company on a certain set of content they want developed. Sometimes I work with a subject matter expert, and this can be the faculty member of the course itself, or this can be – in one case – someone who works in the department of the President.
Any advice for people wanting to break into the field of curriculum design?
This can work for any role really, but particularly with this role, find a mentor, find someone who is doing it and doing it well. In my case, having people around me who have been doing this for a long time has been extremely helpful.
You can get a degree in Curriculum Design but mine is in business so really just getting through school and then getting a mentor in the field is the best way.
With my career, you can do curriculum design for training programs at corporate jobs, you can do education, and break that out into K-12, or you can do Higher Ed.
What role does technology play?
You have to really learn the technologies of your role. There is not a day that goes by that I don't have to write some kind of HTML code. You have to make sure of the technology and web coding is a large part of curriculum design. You also have technological tools that are going to be specific to your role and your company that you need to become well-versed in. For my role, it is crucial that you know the different Learning Management Systems (LMS). The big three are Blackboard, Canvas and Noodle. If you get experience in these that is huge.