Resources for Diversity and Equity in STEM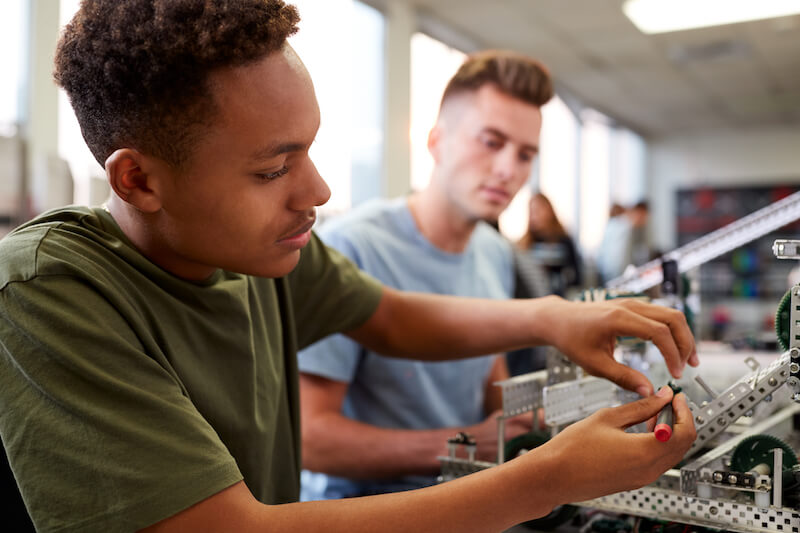 With the increasing demand and need for STEM professionals, it's crucial to make sure that everyone has access to the same resources. While it's true that these areas are heavily dominated by white males, there is no reason why people from any identity should be excluded from enjoying a rewarding career in this field.
Below, we'll explore some of the resources available to kids in underrepresented identity groups who are looking to pursue a career in STEM.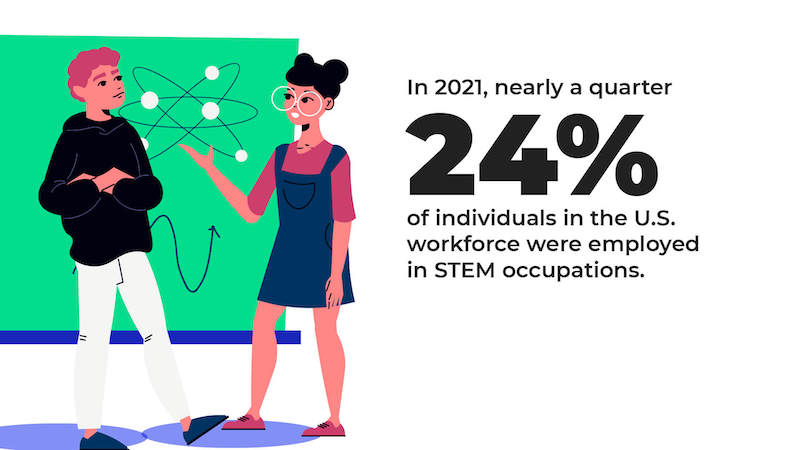 Identity and Inclusivity in STEM Resources
Resource Guides to Deepen Understanding of Inclusivity in STEM Courses
The Inclusive Teaching website provides resources for STEM courses. These resources include information on how to create an inclusive environment, how to support students with disabilities, and how to address microaggressions, as well as a section on Universal Design for Learning, which offers strategies for making course materials accessible to all students.
STEAM Language, Learning and Identity
The STEAM Language, Learning, and Identity Research Lab at the University of Massachusetts Dartmouth examines equity in STEM learning and identity development.
How to Create Identity-Affirming Opportunities in Science Lessons
This article provides educators with guidance on how to create opportunities for students to affirm their racial and ethnic identities in science classrooms. The author gives concrete strategies for incorporating race and identity into science lessons, such as using culturally relevant materials and incorporating personal narratives into instruction.
Best Practices for Diversity and Inclusion in STEM Education and Research: A Guide by Federal Agencies
This White House-backed publication has recommendations to encourage diversity and inclusion in STEM fields, such as increasing federal funding for programs that support underrepresented groups in STEM; improving data collection on the demographics of the STEM workforce; and creating more inclusive environments in workplaces and educational institutions.
To create a more inclusive scientific community, we must recognize the importance of diversity and inclusion in all aspects of science. This link has a variety of sound bites that showcase NPR's coverage of women in science.
Making Makers: Tracing STEM Identity in Rural Communities
This study explores efforts to reduce entry barriers for aspiring engineering students in rural communities, doing so via mentorships and other opportunities.
Tinkering as an Inclusive Approach for Building STEM Identity and Supporting Students Facing Disadvantage or with Low Science Capital
This is an Erasmus+-funded project that explores the benefits of tinkering for young people who are socially, economically, or culturally disadvantaged, and that works to help them build transferable 21st-century skills.
Issues of Identity and Equity in STEM Education
This study explores issues of equity and identity that exist in STEM education, focusing primarily on three studies conducted in Egypt and in the Midwest United States.
Cultivating STEM Identity and Belonging Through Civic Engagement
This article explores the ways in which two-year STEM college students can gain a sense of belonging and identity through civic engagement, helping to build their communication and critical thinking skills as well as their cultural awareness.
Re-engineering the STEM Ecosystem
Techbridge Girls is a site offering STEM curriculum and programming that is inquiry-based, fun, and aligned with National Generation Science Standards to draw on young girls' interests and pique their interest in STEM disciplines.
How to Foster the Formation of STEM Identity: Studying Diversity in an Authentic Learning Environment
Often, efforts to include underrepresented students in STEM programs have been forced and unnatural, but this study explores the ways that educators can encourage diversity in STEM in a more authentic way.
Developing STEM Identity and Talent in Underrepresented Students: Lessons Learned from Four Gifted Black Males in a Magnet School Program
This well-documented research study looks in detail at four Black males in a magnet school program to reveal that STEM identity development is closely connected to race, the environment, and cultural values.
Dear STEM, It's Time for Some Identity Work
Published by the American Association for the Advancement of Science, this post looks at the meaning of identity and how STEM pedagogical practices can be adapted to include scientists from all backgrounds.
Comprehensive List of Identity-Based Scholarships
This resource is a goldmine for aspiring scientists from underrepresented groups who are looking for scholarships to attend higher education programs in STEM.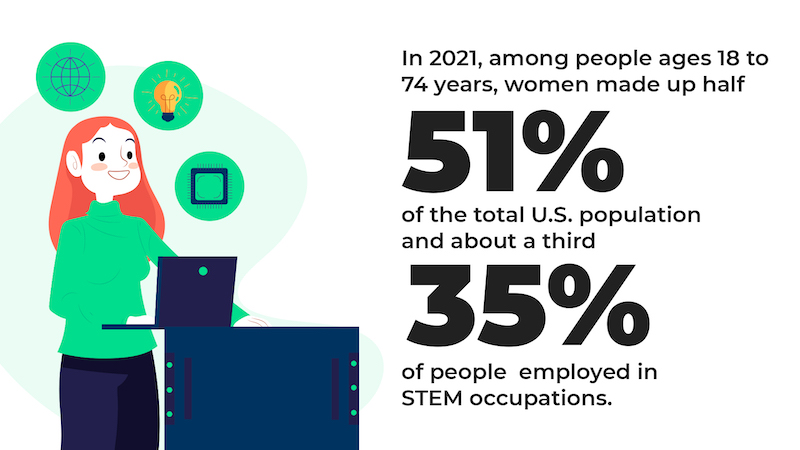 Equity in STEM
Advancing Equity Through More and Better STEM Learning
Advancing Equity through More and Better STEM Learning takes a deep dive into the top of inequity in STEM and provides thoughtful recommendations on how inequalities might be bridged through innovation.
Racial Equity in STEM Education
This organization supports projects that are focused on eliminating and reducing racial inequity in STEM workplaces and educational institutions.
Equity in PreK-12 STEM Education
This project has a focus on technology access, resource distribution, human capital availability, course offerings, family and community engagement, enrichment programs, instructional approaches, and any other issues that arise for underrepresented STEM students.
This resource provides additional information on the STEM Equity Pipeline, including career and technology education through STEM equity tools and resources, an improvement process for equity, and more.
Here you will find resources meant to provide educators with the tools and knowledge necessary to close disparities in STEM academics.
Equity and Evaluation in Informal STEM Education
This peer-reviewed article focuses on the ways in which informal STEM education institutions can address inequities in STEM participation.
Gender Equity Issues in CTE and STEM Education
This article explores in detail the gender inequalities that exist within STEM and CTE educational programs.
Developing Culturally and Structurally Responsive Approaches to STEM Education to Advance Education Equity
This peer-reviewed article in the Journal of Negro Education looks at STEM education from a culturally responsive lens.
Equity and Excellence: A Vision to Transform and Enhance the U.S. STEMM Ecosystem
This White House statement looks at the historic opportunities America has to support a more equitable STEM ecosystem through strategies like increasing access to labs and providing culturally relevant programming.
STEM Education Equity Analysis Tool
This is a self-assessment tool that can help educators and students reflect on STEM teaching and learning practices from a culturally sensitive lens.
The Nevada Governor's Office of Science, Innovation, & Technology posts a variety of initiatives here related to equity in STEM education.
Teaching to Increase Diversity and Equity in STEM (TIDES)
This initiative works to improve the retention and overall success rates of underrepresented or minority groups in STEM.
Toward Inclusive STEM Classrooms, What Personal Role do Faculty Play?
This study looks at the role that faculty play in creating inclusive STEM classrooms around the country.
Inclusive STEM Activities
Inclusive STEM Teaching Project
This is an online course that can help educators improve their cultural awareness and build more inclusive STEM classrooms.
Creating Inclusive PreK-12 STEM Learning Environments
With an emphasis on PreK-12 education, this brief looks at ways that educators can broaden participation in STEM to include students from all identity groups.
Learning Community on Inclusive STEM Teaching
This six-week course from the Center for Teaching and Learning at Boston University explores ways that educators can improve their ability to create inclusive learning environments for students of all backgrounds.
Experiments that Challenge All Learners
This is a collection of teaching materials and experiments that can be used in inclusive STEM lessons without foregoing the classroom community experience.
This is a collection of inclusive STEM experiences that can be used specifically with younger children who have special needs.
Inclusive STEM: Actionable Ideas from Silicon Valley Thought Leaders
This is a collection of ideas that can be used to create more diversity in the tech sector, put together by Silicon Valley leaders.
Inclusive STEM Environments Inside and Outside the Classroom
This is a video workshop by Annie M.Wofford, Ph.D., and Mark Griep, Ph.D., meant to train educators on how they can create inclusive STEM environments both inside and outside the classroom.
Designing Inclusive STEM Activities: A Comparison of Playful Interactive Experiences Across Gender
This study looks at fun and interactive learning experiences that can be used as inclusive STEM activities in the classroom, regardless of gender.
This page includes a list of ideas that can be implemented to include students with disabilities in a collaborative, project-based classroom.
Discover Engineering's page offers a great way to engage students in engineering design, with a variety of activities and resources that educators can tap into for easy planning.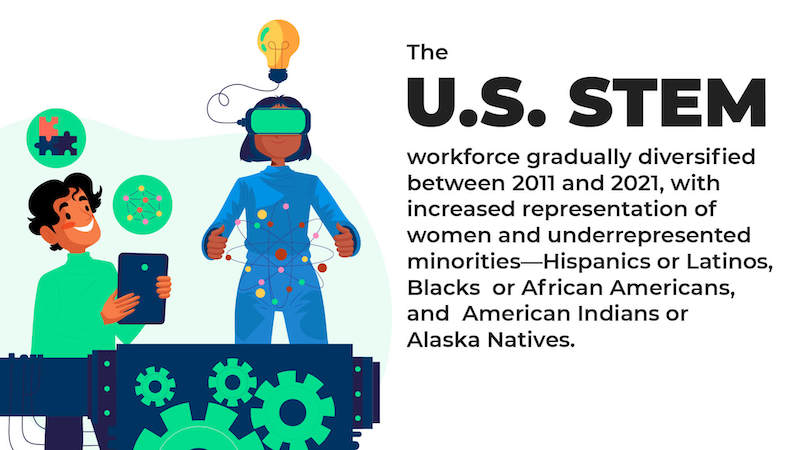 Students of Color and STEM Identity
Creating a World for Me: Students of Color Navigating STEM Identity
This study looks at how students of color can develop and navigate their STEM identities within professional settings.
The Relationship Between STEM Identity in Marginalized Groups and Engagement Strategies in 5th Grade Science Students
This research study takes a closer look at how STEM identity affects engagement in marginalized groups of fifth-grade science students.
Keeping Black Students in STEM
This article takes a look at the successful University of Maryland, Baltimore County Meyerhoff Scholars Program and creates a model for other schools to follow in order to recruit and keep Black students in STEM.
Students Of Color Are Missing Out on STEM Opportunities, So the Planet Is Missing Out on Their Brilliance. Here's How We Finally Achieve Equity in High School STEM
This article and recording focuses on some research-backed strategies that can be used to keep Black and Latinx students in STEM disciplines.
Bridging Success for STEM Students of Color: Factors that Predict Interactions with Institutional Agents at Community Colleges HSI and Non-HSI
This research study explores the many factors that predict the academic achievement of students attending Hispanic Serving Institutions in the United States.
Transforming and Improving STEM Education for Minoritized Students
This study explores the many ways in which STEM education can be improved for minoritized students at all levels and from all backgrounds.
Male Students of Color in STEM through the Lens of Intersectionality: A Transformative Mixed-Methods Exploration of Their Science Identities, Relevant Science Learning Experiences, and Decisions to Pursue Science Professions
Male students of color in STEM often must navigate their multiple identities, which can lead to feeling like they don't fit in. This article explores that perspective in detail.
Understanding Barriers to STEM Education for African American Women
Understanding the barriers, such as lack of family support, racial biases, and financial constraints, that African American women face in STEM education is key to creating a workforce that embraces diversity and inclusion.
Journal of Blacks in Higher Education
The Journal of Blacks in Higher Education offers a variety of resources and studies to create an understanding of the role Blacks play in a collegiate and academic setting.
Creating STEM Pathways for BIPOC Students
Citizen Schools, a non-profit organization working to close the opportunity gap and provide equitable access to educational resources, has launched an initiative to support Black, Indigenous, and students of color (BIPOC) not just by providing them with access to comprehensive STEM programs, but also by creating pathways which elevate their voices and perspectives in the STEM field.
STEM Identity Development for Latinas
This study focuses on the role of self- and external recognition for Latinas as they work and study within a STEM environment.
Organizations
Advancing Indigenous People in STEM
Through strong mentorship and access to resources, Advancing Indigenous People in STEM supports lifelong learning for participants and actively creates pathways for more representation at the organizational level.
National Society of Black Engineers
The National Society of Black Engineers (NSBE) is a non-profit academic and professional organization that offers activities for African Americans, including pre-college initiatives, collegiate chapters, technical outreach programs, career resources programs, professional development conferences, and leadership training summits.
Society of Hispanic Professional Engineers
The Society of Hispanic Professional Engineers (SHPE) is an inspiring organization that strives to empower and increase the representation of the Hispanic community in the STEM field, doing so with opportunities for professional advancement, education, advocacy, and job resources through such avenues as conferences, scholarships, internships, fellowships, mentorship programs, and outreach activities.
Women in STEM (Science, Technology, Engineering, and Math) is an organization dedicated to the empowerment of women in the fields of science and technology. It encourages the success of girls and women everywhere by promoting science literacy, advocating for diversity, and providing support through educational events, programs, workshops, and professional networks.
Out in STEM is an organization that has a mission to support LGBT+ individuals within the STEM field, creating affirmation communities and allyship programs.
Center for STEM in Jewish Education
The Center for STEM in Jewish Education seeks to create a lasting shift in the way Jewish education and STEM are perceived by drawing on cutting-edge research conducted across disciplines such as cognitive development, neuroscience, and Jewish educational practices.
Association of Ahmadi Muslim Scientists
The Association of Ahmadi Muslim Scientists is a special network that was created to offer resources and support for those within the Ahmadi Muslim faith who are pursuing a career in the sciences. It serves its members by opening up new opportunities to advance their professional goals, as well as providing additional resources for professional development and training.
National Arab American Association of Engineers & Architects
NAAAAEA provides its members with resources such as educational seminars and workshops, mentoring from seasoned professionals, networking opportunities, and business assistance.
Association for Women in Science
The Association for Women in Science (AWIS) is an organization that solely focuses on empowering and advancing women to create a better future for the STEM industry.
Society of Asian Scientists and Engineers
The Society of Asian Scientists and Engineers is an international, non-profit professional organization that seeks to promote the success of Asian heritage scientists and engineers in STEM education and employment.
The Blacks in Technology (BIT) organization is a perfect example of the work the Global Mentorship Initiative does to empower the future of technology. Through GMI's mentorship program, BIT provides students and young professionals, particularly those from underserved communities, with all the necessary skills needed for successful employment in tech-related careers.
The Propel Center is a national non-profit organization with the powerful mission of ensuring that HBCU students have access to the same educational opportunities as their non-disabled peers.
Code 2040 is an organization dedicated to supporting African American & Latinx professionals in their pursuit of leadership positions within the tech industry.