Communications Degree and Career Guide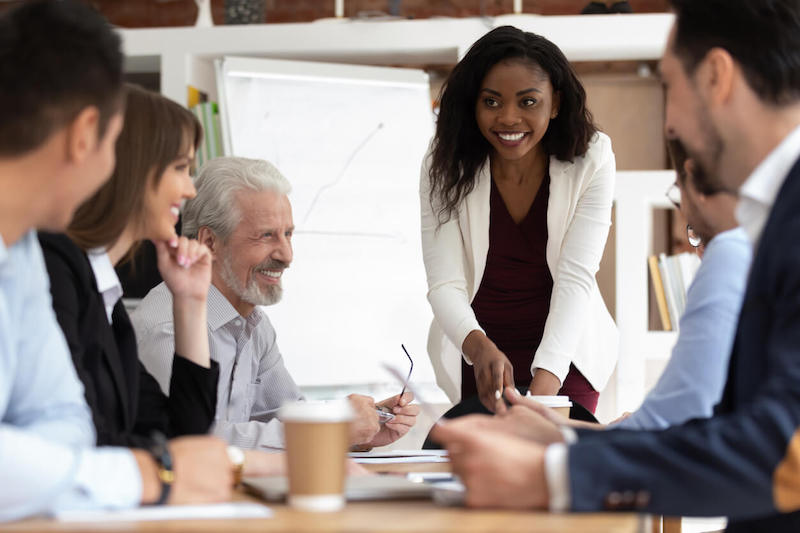 Communication is a field that studies the procedure of human communication that includes creating, delivering, and receiving both non-verbal and verbal messages. There are several forms of communication: public, group, interpersonal, intrapersonal, and mass communication, to name just a few.
People often confuse communication with communications and use the words interchangeably, but they are two different things. Communication is the exchange of information, while communications allow communication through the use of technology, such as radio, the internet, and digital media. Communication and communications degrees are offered at many colleges and at many degree levels. Some are offered on campus, and many are offered online.
Gain Many Skills
A communication degree does not only prepare students for one or two occupations but provides them with skills useful in many industries. Good communication is necessary for any job, and a communication degree is very beneficial.
Many Career Choices
Earning a degree in communication provides students with the knowledge and skills to work in various fields. Communication is a growing field according to the U.S. Bureau of Labor Statistics. These employees can expect a six percent job growth from 2021-2031.
Potential for Good Wages
Because communication is such a vast field, the potential to earn high wages is also present. This is especially true with candidates who have high-level communication degrees. Communication majors can bring wages ranging from $36,000 to $176,000 or more.
Associate Degree in Communication
The associate degree is a two-year program that prepares students for entry-level positions in the communication industry, which can involve many things because communication is necessary for all areas of our lives. Earning an associate degree in communication can prepare a student to transfer credits into a bachelor's degree program. Communication associate degree programs can be found at many community colleges as well as through distance learning. Technical colleges also offer various communication degree options.
Online Associate Programs in Communications
Chippewa Valley Technical College
Associate Degree in Professional Communication
Chippewa Valley Technical College offers an online associate degree in communication studies that takes two years to complete and requires the completion of 60 credits. This 100 percent online program teaches students about publishing media, technical reporting, developing documents, writing, and communicating effectively. This program prepares students to work in businesses, government, and various industries.
American Public University
Associate of Arts in Communication
American Public University offers an Associate of Arts in Communication program that's 100 percent online. This program focuses on several areas of communication, including intercultural, mass communication, and interpersonal communication. This AA program is ideal for students interested in careers in business, public relations, public policy, and marketing. Students must complete 60 credits, 45 of which can be transferred into a bachelor's degree program.
Montgomery College
Communication Studies AA Degree
Montgomery College offers an online Associate of Arts in Communication Studies program that teaches students how to communicate effectively in all situations. Students can choose from several areas of concentration, including public relations, interpersonal communication, rhetoric, mass media, and organizational communication. This program does not require the use of textbooks.
Bachelor's Degrees in Communications
The communication bachelor's degree is a four-year program chosen by many students interested in communications. It's also chosen by students who already have an associate degree in communication but want to advance their education and earn higher wages. Students often have the option of earning a communications degree online or on campus. Many colleges allow the student to transfer some of the credits earned in the associate degree program.
Online BA and BS Programs
Maryville University
B.A. in Communication
Maryville University has a 100 percent online bachelor's degree in communication program that prepares students for careers in not just communication but also social media, media strategy, and strategic communication. Students can choose from several areas of concentration. Upon completion of this program, graduates are eligible for professional certifications.
Johnson & Wales University
Communication – B.A.
Johnson & Wales University offers a Bachelor of Arts in Communication for individuals who want to earn the degree but can't attend college on campus. This 100 percent online program offers four different start dates with eight-week classes and can be completed in four years. Students can choose their curriculum based on their career goals.
Penn State World Campus
Bachelor of Science in Organizational and Professional Communication
Penn State World Campus has a 100 percent online Bachelor of Science and Bachelor of Arts in organizational and professional communication. These programs, both of which can be completed in four years, prepare students to work in the communication field. In addition to completing coursework, students can participate in mentorship and networking opportunities.
Master's Degrees in Communication
Master's degrees in communication programs are graduate degree programs chosen by individuals who are seeking management and leadership positions in not just communication jobs by various other fields. Master's degree programs are often completed through distance learning because the student is already working. Master's degree programs often take about two years to complete, but online programs may take less time.
Online Master's Programs in Communications
Arkansas State University
Master of Arts in Communication Studies
Arkansas State University has an online Master of Arts in Communication Studies that can be completed in ten months. It's an affordable and flexible online program that allows several start dates. Upon graduation, the student is qualified to work in any number of industries and companies.
University of Wisconsin Parkside
Master of Arts in Professional Communication Online
The University of Wisconsin Parkside offers a 100 percent online Master of Arts in Communication program that can be completed in less than a year. This program's curriculum prepares students to work in social media, communications, public relations, and more. The seven-week courses provide students with the knowledge and communication skills needed for a communication career.
Maryville University
Master's in Strategic Communication and Leadership
Maryville University offers an online master's in strategic communication and leadership program for students wanting a career in communication. There are no entrance exams or admission fees. The curriculum prepares students to pass industry certification exams. The more certifications earned, the better the wage potential.
Advanced Communications Degrees
Doctoral degree communication programs are generally chosen by individuals who want to work in high leadership positions, want to teach, or want careers in communication. Many students choose the online version of the doctorate degree because it allows them to continue to work while they earn the degree. Employees often encourage their employees to take additional training because it makes them an asset to the company.
Online Advanced Programs in Communications
Regent University
Ph.D. in Communication
A Ph.D. in Communication is offered online through Regent University. This program teaches students how to speak and write effectively, whether it's to give presentations or read and write journals. The student will also attend a one-week seminar in Virginia Beach where he or she can communicate with other communication students. Graduates of the program are qualified for high-level positions in business, communications, academia, and media analysis, among others.
University of North Dakota
Communication Ph.D.
The University of North Dakota has an online doctoral degree in communication program. This program is 100 percent online, so students will never be asked to come to the college for classes. Students can study at their leisure because all courses are recorded. The school offers free academic counseling and online tutoring.
Liberty University
Ph.D. in Communication
Liberty University has an online Ph.D. in Communication program that takes about three years to complete and has eight-week courses. This 60-credit program allows students to transfer in up to 50 credits from previous degree programs they may have completed. Students learn about writing, speaking, and communicating effectively.
Careers in the Communication Field
Technical writers – These professionals are hired to write complex articles and journals. This position is possible with an associate degree.
Sales managers – Sales managers deal with all things related to sales and marketing. They analyze data, set sales goals, and look for better ways to encourage sales. A sales manager may have an associate degree.
Marketing consultant – Marketing consultants advise businesses and companies regarding the best way to market their products and services. Marketing consultants and managers usually have a bachelor's degree.
Journalists – Keep the public aware of the news both on paper and online. This profession typically requires a bachelor's degree and work experience.
Communications director – These professionals are usually hired to oversee a communication department of a business. They're knowledgeable in all forms of communication. A bachelor's degree is usually the required degree for this position.
Human resource manager – Human resource managers oversee an entire HR department and work on all things regarding employees. This position usually requires a master's degree, although an individual with relevant work experience may get this position with a bachelor's degree.
Chief information officer – This professional oversees the entire IT department of a company, including the employees, the procedures, and the technologies utilized to ensure the goals of the company are met. Typically, these people have master's or doctoral degrees.
College professor – College professors teach students at colleges and universities. They usually have a doctoral degree. Although they may have a communication degree, they may also teach other subjects.
Next Steps
Getting started with a career in communication is simple – just inquire with several programs today and begin your journey!