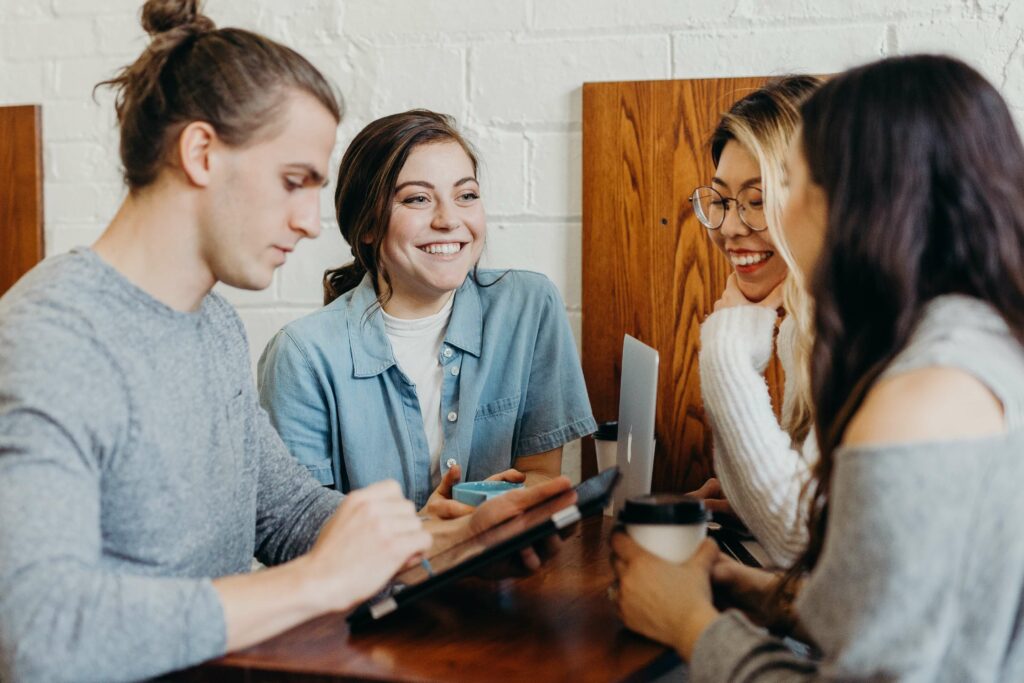 A degree from a reputable MBA in Marketing program can catapult your career to new heights. Learn about the advantages of obtaining a degree in this field.
An MBA can be useful in any field, but a marketing MBA is a different beast. Before enrolling in a marketing MBA program, you should understand what it can do for you. An MBA in marketing is about acquiring the necessary skills to succeed in marketing and thinking strategically and creatively, two essential qualities of any good marketer.
A degree from an MBA in a marketing program can give you the competitive edge you need to be successful in this field, and you will have the knowledge and skills to take on any marketing challenge that comes your way. You'll develop creative and effective marketing strategies to help a company achieve its goals.
In this guide, you will be able to learn the following:
Who should pursue an MBA in marketing?
What do marketing professionals do?
What skills do marketing professionals need?
Admissions Requirements for an MBA in Marketing
The Types Of Courses You'll Take
MBA Marketing: Job Opportunities and Salaries
MBA Marketing Professional Career Path
Who Should Pursue an MBA in Marketing?
Want to upgrade your career in marketing? Then an MBA in marketing is the right degree for you.
An MBA in marketing provides you with the essential skills and knowledge needed to be a successful marketer. The coursework covers various topics, such as market research, consumer behavior, advertising, and international marketing.
Working professionals with about four years of experience who want to advance their careers in marketing-related fields should consider an MBA in Marketing program. Although some applicants work in the marketing industry, this degree is also appropriate for those seeking a career change.
What Do Marketing Professionals Do?

Depending on their company, marketing specialists may have many responsibilities. Generally, their job is to promote and sell their products or services. It involves developing marketing plans, creating ads and other promotional materials, monitoring sales and competitors' activities, and tracking customer feedback.
In many cases, marketing professionals also work with other departments within the company, such as product development, sales, and customer service. They may be responsible for developing and implementing strategies to support these other departments' goals.
Here's a comprehensive list of what marketing professionals do:
Develops marketing plans for a product or service.
Creates ads, brochures, and other promotional materials.
Monitors sales and competitors' activities.
Tracks customer feedback.
Develops and implements strategies to support other departments' goals.
Sets prices for advertising contracts.
Examines aesthetics of websites included in marketing campaigns, layouts, designs, and blueprints for a commercial.
Consults with clients to offer marketing advice or other services.
Develops price strategies for goods or services promoted to a specific group of people.
Understands target audiences. Marketing professionals need to conduct research and analyze data to know who their customers are, what they want, and how best to reach them.
Comes up with catchy slogans, creates persuasive emails and other digital content, and writes compelling social media posts.
So, if you are an advertising manager, media planner, market research analyst, or public relations specialist, you need to be well-versed in many different marketing activities. Keep in mind that the duties of marketing professionals can vary from company to company and even from project to project.
However, the fundamental goal is always to promote and sell products or services.
What Skills Do Marketing Professionals Need?
Marketing professionals are in high demand due to different social media platforms used to advertise products and services. But what skills do marketing professionals need to be successful?
There are many skills that marketing professionals need, but some of the most important ones include:
Marketing Soft Skills
Communication
Marketing professionals need to be able to communicate with their team and with clients and customers. They need to understand what the customer wants and needs and then relay that information back to the team.
Creative Thinking
Being creative is essential in marketing. Professionals must think outside the box and generate new and innovative ideas in order to creatively demonstrate their target customer's wants and needs.
Problem Solving
There are bound to be problems with any job that needs to be solved. Marketing professionals must be able to think quickly on their feet and come up with solutions. Because failing to do so may result in the loss of potential customers.
Time Management
Marketing is a time-consuming occupation. Professionals must manage their time effectively to complete all tasks. As a result, they must complete tasks in a timely and effective manner.
Organizational Skills
Marketing professionals need to keep track of all the different aspects of a campaign, from start to finish. It includes organizing and keeping track of files, contact lists, etc.
Interpersonal Skills
Working on a marketing team entails collaborating with team members and clients. Marketing professionals must be able to work well in groups and get along with others. This allows them to develop relationships with clients and customers. Remember that business isn't just about making money; it's also about building trust.
Marketing Hard Skills
Search Engine Optimization (SEO)
One of the reasons why marketing professionals are in high demand is SEO. To optimize a website for search engines, one must first understand how search engine algorithms work and what factors they consider when ranking a website.
With so much online competition, it's critical to make a company's website visible to potential customers—something that can be accomplished by learning and implementing SEO.
Social Media Marketing
Another essential skill for marketing professionals is social media marketing. To be successful, professionals need to understand how social media works and how to use it to reach their target customers. They need to know the best times to post, what type of content is most effective, and create a social media strategy.
Content Marketing
Content marketing is becoming increasingly important as content becomes increasingly important online. Professionals must produce high-quality content that will entice customers and convert them into leads. It entails knowing how to write for various channels, such as blogs, articles, and social media posts, among others.
Email Marketing
Email marketing is still a viable method of reaching out to customers. Professionals must create effective email campaigns that capture the customer's attention and compel them to act. They must also understand how to track the results of their campaigns to assess their success.
Technology Proficiency
Knowledge of technology is critical for businesses because it allows employees to be more productive and efficient. Employees can easily communicate and collaborate regardless of their location with the right tools. Furthermore, technology can assist businesses in automating their processes and tracking their performance. It has the potential to save time and money while also improving its operations.
The skills listed above are just a few that marketing professionals must have in order to be successful. So, if you want to work in marketing, make sure you have the necessary skills and knowledge. And if you don't have them yet, don't worry, you can always learn them. The best way to learn is by doing, so start applying these skills to your marketing efforts and see how you can improve.
Admissions Requirements for an MBA in Marketing
It's common knowledge that to be successful, one must have the proper tools. An MBA in marketing is not an online degree that you can waltz into.
To get the most out of this program, you must meet some minimum requirements. The good news is that these admission requirements are very achievable for most people.
Some of the MBA in marketing admission requirements are:
A four-year bachelor's degree from an accredited institution.
A minimum GPA of 3.0
2-5 years' experience in marketing.
Results of GMAT examinations.
To apply, you must submit a personal statement, a CV, and your undergraduate transcripts. The personal information should include an explanation of what you hope to gain from the program. Your work and educational experience should be listed on your CV. In addition, your undergraduate transcripts should demonstrate how well you performed in school.
Accepted applicants will be contacted to set up an interview, which may take place in person or via video chat, depending on the institution's assessment of your suitability.
Sample Courses
An MBA in Marketing will provide you with several opportunities to learn about a variety of subjects that will assist you in developing the necessary skills. The program is intended to give students a solid marketing foundation as well as an understanding of business concepts that they can apply in the global marketplace.
Some of the MBA marketing courses you can expect to see are:
Consumer Behavior
This course covers how people decide what products and services they buy. You'll learn about various psychological theories and concepts related to consumer behavior, such as perceived risks and benefits, perceived needs, and brand loyalty.
You'll also understand segmentation, targeting, and positioning (STP), a marketing strategy used to identify and understand a target market.
Digital Marketing and Social Media Management
This course will teach you how to use digital marketing tools to reach consumers. You'll learn about various digital marketing channels, such as search engine optimization (SEO), pay-per-click (PPC) advertising, and email marketing.
You'll also learn how to optimize social media platforms, such as Facebook, Twitter, and LinkedIn for a business.  In addition, you'll learn how to measure the effectiveness of a digital marketing campaign and optimize it for better results.
Salesforce Management
It encapsulates practices of effective sales management. You'll learn about various aspects of sales, such as territory design, quota setting, and call planning.
You'll also understand the different selling methods, such as consultative and relationship selling. In addition, you'll learn about the various channels through which sales are made, such as retail, e-commerce, and direct sales.
Branding Strategy
An in-depth study of branding ideas and methods is the focus of this course. You'll learn how to create a brand strategy, including developing a brand, positioning statement, and target market.
You'll also learn about managing a brand, including creating a style guide, developing a marketing plan, and conducting market research.
International and Multinational Marketing
In this course, you will learn about the fundamentals of successful worldwide marketing. You'll learn about cultural differences that can affect marketing decisions.
You'll also learn about the various stages of international marketing, such as market entry strategy, market expansion strategy, and product localization. In addition, you'll understand how to develop a global marketing mix that considers the four Ps of marketing: product, price, promotion, and place.
An MBA in Marketing is not just for those who have worked in the industry. If you are interested in marketing and want to learn more about it, this is the program for you. The admission requirements are reasonable, and the course content is diverse and interesting. So, if you want to advance your marketing career, an MBA in marketing is the degree for you.
MBA Marketing: Job Opportunities and Salaries
Of course, your hard work needs to pay off. And with an MBA in marketing, it will.
Marketing MBA salaries range from $33,530 for a Marketing Specialist to $120,460 for a marketing manager. But that's just the beginning. As your career progresses and you gain more experience, your potential earnings increase.
MBA marketing holders can earn up to $141,490 per year as senior Marketing Executives. And that's not counting bonuses, commissions, and other forms of compensation.
An MBA in marketing is the perfect degree for those looking to advance their career in marketing. With this degree, you'll learn about various aspects of the field and gain the skills you need to succeed.
Here are some job opportunities and their median salaries that you could pursue after earning an MBA in marketing:
However, these are national averages that may vary depending on location, company size, and other factors. However, it is a good indicator that having an MBA in Marketing can boost your career and increase your earning potential.
MBA Marketing Professional Career Path
An MBA in Marketing is a good career path for those who want to work in the advertising or marketing field. And here are some of the reasons why:
Marketing is a vast industry. In the United States, firms spent $190 billion on marketing in 2016. And it's changing at a quick pace, leaving the potential for fresh thinking and innovative improvements. It translates into many marketing positions with opportunities for advancement and creativity.
An MBA in marketing can help you reach high-level positions to impact significantly. For example, you could help distribute messages through a new channel or re-brand a service.
According to Payscale, the average annual compensation for an MBA in Marketing is an impressive $93,000. With this degree, you can command a higher salary and better position to negotiate with potential employers.
The skills you learn in an MBA in marketing program are valuable in any field, such as critical thinking, problem-solving, and data analysis. So even if you decide to switch gears, the skills you acquired will be beneficial later.
So if you're interested in a career in marketing, an MBA is a great way to achieve your goals. The skills and knowledge you gain will help you excel in this exciting and ever-changing field.
Here are several MBA marketing professional career paths you can pursue:
Marketing Director
Responsible for developing and implementing the marketing strategy for a company or product line.
Assembles a marketing calendar for upcoming campaigns and events; sets marketing costs and does market research and competitor analysis.
Marketing Analyst
Conducts research and analyzes data to help make marketing decisions.
Arrives at their conclusions after researching market conditions, rival activities, and customer behavior.
Media Managers
Professionals in communication who plan, create and execute all forms of targeted content across a wide range of media.
Involved in developing, implementing, and managing media campaigns and relations and advertising planning.
Product Manager
Determines how a product or feature will help a company meet its goals and the needs of its customers.
Encapsulates the vision for a product's accomplishment clearly and motivates a team to make that goal a reality.
Logistics Manager
Responsible for the movement of goods and materials from suppliers to customers.
Works with transportation, warehousing, and freight companies to ensure that products arrive on time and within budget.
Social Media Manager
Carries out marketing plans and campaigns on social media platforms to increase brand and product awareness for their organization's products and services.
Designs, creates, and publishes content across all social media channels.
Strategizes and executes an SEO plan to increase web traffic, improve site ranking, and boost brand awareness.
Optimizes website content, develops link-building strategies, and tracks progress with analytical tools.
These are just a few of the many MBA marketing professional career paths you can pursue. An MBA in marketing will equip you with the skills and knowledge you need to succeed in any of these roles.
Discover what it takes to be a game-changer
Going out of our comfort zone is essential to our growth, whether it's a personal or professional path. So, those seeking to push themselves and advance their careers should consider earning an MBA in marketing. With the wide range of topics, there's no doubt that it will hone the abilities you'll need to be successful in this industry.
So what are you waiting for? Pursue an MBA in marketing today!