Pre-Licensure BSN Programs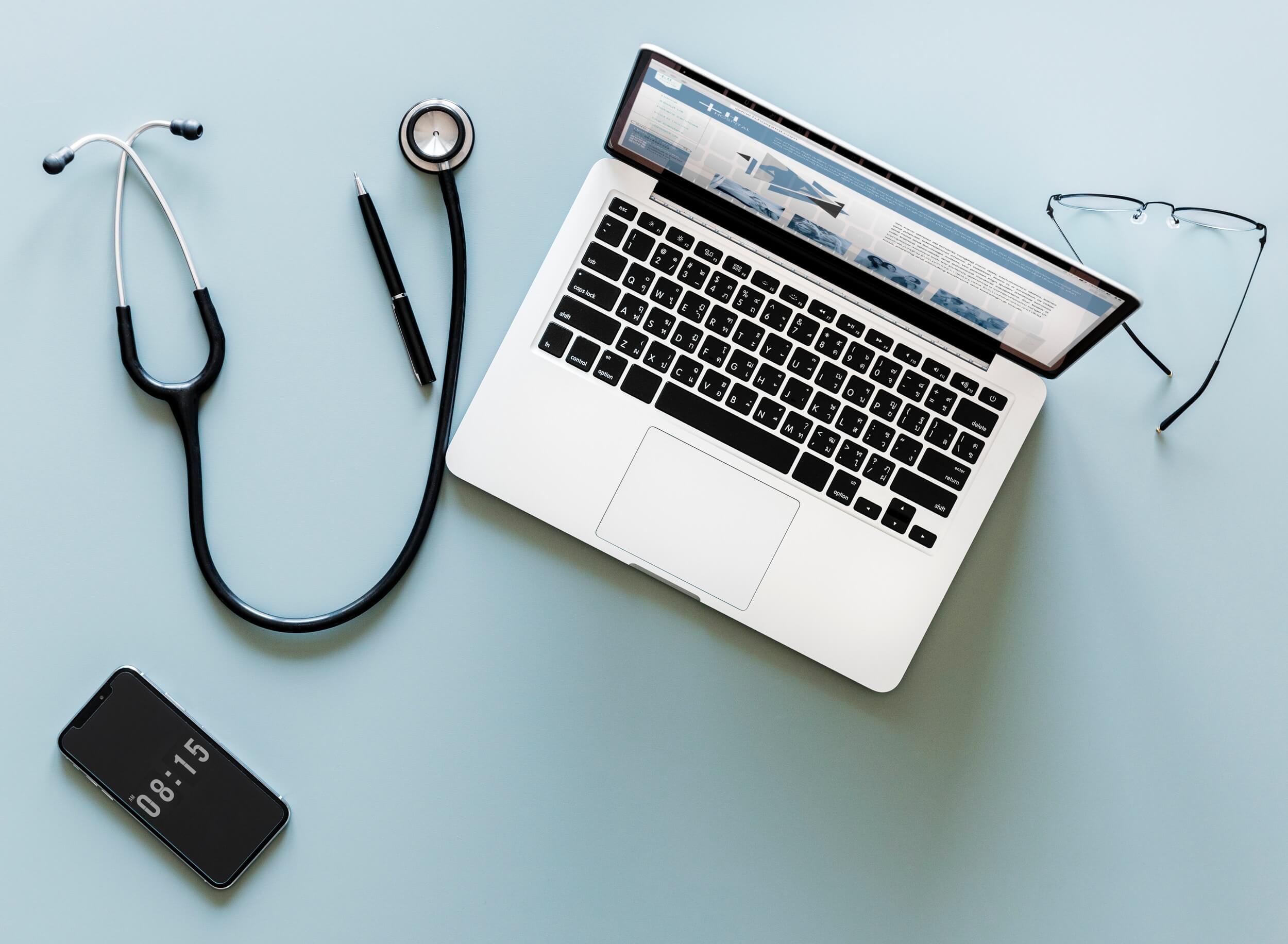 If you want to pursue your degree in Nursing, a Pre-Licensure BSN will help you direct your goals in the right place. Nursing is a fulfilling career and people who work in the field of healthcare and nursing often state that they wouldn't want to do anything else.
The idea that you are helping people feel better, achieve a higher degree of physical health and wellness, or assist them with their health problems can be rewarding. Also, salaries for nurses have improved over the years and there has never been a better time to pursue this rewarding career.
Nurses help in a variety of contexts including hospitals, surgery, clinics, and individual home health situations, so the possibilities are endless if you have the right credentials.
Like any career, it is important to consider learning a lifelong pursuit. Learning doesn't stop once you finish your first degree. It is a process that should continue to achieve higher skill levels and reach new goals for yourself so that you can keep learning in your chosen field.
For Aspiring Nursing Students
In addition to furthering the careers of current nursing professionals, new students in the nursing program have a variety of options that they can use to reach their career goals. One way to achieve this is to seek a Pre-Licensure Bachelor of Science in Nursing (BSN). If you take this route, you will have the skills and credentials you need to qualify for licensure as a nurse after completion of the licensure requirements.
Why a Pre-Licensure BSN Program?
The pre-licensure Bachelor of Science in Nursing (BSN) is for students who are looking to enter the nursing field. This degree is designed for anyone who does not currently have an Associate Degree in Nursing (AND) or Registered Nurse (RN) state nursing license. This differs from an RN-to-BSN program because those programs serve as bachelor's degree completion programs for students who already hold a RN license.
What to Expect from a Pre-Licensure BSN Program
The Pre-Licensure BSN degree requires a liberal arts education that will equate to a four-year degree (typically around 100 credit hours), along with the specific requirements that the state has determined are necessary for licensure in your state of residence. You will take a gamut of courses that involve the liberal arts courses along with nursing core course requirements that help develop and maintain your skills in the field of Nursing.
Pre-licensure students can choose from accelerated and traditional tracks which will determine how quickly they can finish the program. The clinical component is usually the portion of the program that is competitive, that is, the portion that only accepts a certain number of students and where GPA really matters.
Pre-licensure coursework does not need to be completed all at one institution, but grades and transcripts from everywhere that credit is earned are still a part of the clinical track acceptance decision.
Ultimately, the goal of the program is to prepare students in Nursing for the licensure tests and other requirements that help them achieve the necessary milestones to move forward with their goals.
BSN Learning Environment
The next thing you want to consider is the learning environment in which you will get your requirements. Some BSN degree programs are available part-time or full-time in an online environment, allowing you to obtain your degree and licensure requirements in your own time. In this case, you will need to complete the clinical component onsite at a partner hospital.
Other degrees require you to attend school on-campus in where you will have the opportunity to interact with others in the program and to take part in any lab-related requirements.
Ideally, you may be able to find a program which allows you to take some work on-campus while other hours may be acquired online at your own pace. A combination of online and on-campus education courses may be ideal for many candidates. This approach allows you to strike a balance between your course requirements and your real life, so that you can go to school while you live your life.
Practicum in Nursing
One way that all Pre-Licensure BN programs are similar is that they all require the completion of some clinical experiences in local healthcare clinics, hospitals, or other institutions. The nursing field is one that is a hands-on career, so experts in the field require that students have an opportunity to experience real-world environments and get a chance to apply their skills in actual healthcare settings.
No matter what type of program delivery option you choose, you must be able to attend clinical sessions, often referred to as "clinicals" and balance any other commitments you have, such as another job, family, or anything else.
What can I do after I graduate?
The primary objective you should focus on when you enter the BSN program of your choice is to focus on completing the requirements of your degree. But, once you have completed these requirements and graduated from your Pre-Licensure BSN program, you will be eligible to take the NCLEX-RN test and apply for an RN license through your state's Board of Nursing.
Where can I find a BSN program to suit me?
Finding an appropriate BSN program that will work with your own personal career goals is not difficult. There are more than 670 such approved programs within the U.S. Many of these are offered online. Make sure when you enroll in a nursing program that you are attending an accredited school, so you can be sure your education is held to the highest standard. Taking one of these accredited programs will guarantee that you'll have what you need to take the licensing assessment and move toward fulfilling your career goals in the field of Nursing.
Accredited Nursing Organizations
Before you start your BN in Nursing for pre-licensure in your state, you will want to get familiar with the primary nursing associations that you are responsible to regarding licensing requirements and other mandates. Below is a list of the most critical ones.
Commission on Collegiate Nursing Education
Commission on Collegiate Nursing Education (CCNE)- The CCNE is the commission that is responsible for making sure course offerings at a given school are approved by the accreditation board for nursing in a particular state. They keep up with the standards as they change and they keep nursing students and colleges up-to-date on the requirements for their education on their website.
Accreditation Commission for Education Nursing
Accreditation Commission for Education for Nursing (ACEN)- The ACEN helps determine the type of curriculum that a college uses as a standard for the courses they offer. They must comply with state licensure requirements and should offer a degree of rigor based on the changes in patient populations and emerging technologies that affect the nursing career.
Pre-Licensure BSN Admission Requirements
If you are an entry level BN student seeking a pre-licensure degree, the requirements for admission are generally pretty simple. Below are the mandatory requirements for admission to most programs:
High school diploma
SAT scores that satisfy basic requirements of the university
Transcripts from any other programs attended
Personal and professional references (some programs)
General interview to assess strengths and weaknesses
Nursing programs can be competitive due to the in-depth nature of the clinical requirements of the program. Therefore, only freshman entering the program can be guaranteed a spot in clinical tracks of a Pre-Licensure BSN. However, good grades and a diligent and thorough application are all a part of successful entry.
Pre-Licensure BSN Core Nursing and Clinical Requirements
To acquire a Pre-Licensure BSN degree, you need to complete and achieve a satisfactory grade on basic general education requirements as well as the completion of nursing core courses and clinical experiences.
Some of the core nursing requirements for the BSN are listed below:
Nurse leadership
Mental health nursing
Leadership and management
Health promotion
Family planning
Clinical experiences are also required such as:
Occupational health
Community health nursing
Medical and surgical care
Adult and pediatric care
Home healthcare
Pharmacology
In addition to the above course and clinical requirements, nursing students may be required to take courses in Statistics or clinical procedures, the humanities, psychology, and many others.
Schools with Pre-Licensure BSN Programs
Many schools of all sizes have BSN Pre-Licensure programs. Here is a small sample of some schools that have these programs on-campus or online.
Catawba College, North Carolina, Pre-Licensure BSN
At Catawba College, students must first apply to the college, then to the nursing program. In order to apply, students must have a 2.5 GPA on a 4.0 scale, no less than a "C" in Anatomy and Physiology, Microbiology and Chemistry, and a proficient score on the TEAS, among other things. Their conceptual framework is built around nursing, environment, persons and health to prepare a diverse group of individuals for a career in nursing. Coursework includes gerontology, adult health, clinical reasoning, newborn nursing, mental health and more.
Sonoma State University, California, Pre-Licensure BSN
Sonoma State University offers a variety of nursing programs, and their Pre-Licensure BSN is for individuals with no previous nursing background. The first two years of the program are Pre-Nursing general education and science requirements, with the second year consisting of Nursing curriculum. Sonoma State allows students to complete their clinical requirements in a nursing area of their choosing. Upon completing the program, students are eligible to sit for the NCLEX exam and will hold a Bachelor of Science in Nursing (BSN) degree.
Western Governors University, Online
WGU offers a unique online option for a Pre-Licensure BSN through their numerous partnerships with hospitals across the country where students can complete their clinical requirements without having to set foot in an actual classroom. Students who live in California, Indiana, Texas, Utah and Florida are the first to be able to take advantage of this learning model. Participating hospitals include well-known institutions such as Cedars-Sinai, University of Texas hospital and more. The program is CCNE accredited and requires the TEAS exam with a minimum total score of 60%, among other requirements.
Davenport University, Michigan, Nursing Pre-Licensure, BSN
Davenport has a competitive-entry BSN program for those students looking to work as a professional nurse. Seats are limited for this program, and entry is dependent upon cumulative GPA, TEAS score, a personal essay and professional recommendations. Students who meet these initial criteria must also pass a criminal background check and drug screen. Some courses for this program are eligible to be taken online, and include general education requirements, Foundations of Health Professions coursework and Core Nursing courses.
Pre-Licensure BSN Frequently Asked Questions:
What is the difference between a Pre-Licensure BSN and a RN-to-BSN?
A Pre-Licensure BSN is for someone who has not earned a diploma in nursing, an ADN or is a RN. A RN-to-BSN is a degree completion for someone who is already a RN.
How competitive is a Pre-Licensure BSN program?
Competition for the program depends on the school. Typically, schools will accept a larger number of students to the general education portion than they will to the clinical portion. Online programs usually accept larger numbers of students, but the best way to gain competitive admission is to get over a 3.0 GPA, particularly in science courses.
Do I need to take my general coursework at the same institution where I earn my Pre-Licensure BSN?
No, you do not need to take all of your coursework at the same school, but you must earn credits from an accredited college if they are to transfer. Also, grades of a "C" or better are usually all that will transfer over.
Do I need to be a CNA to get into a Pre-Licensure BSN program?
No, you are not required to be a CNA, but the experience can be helpful.
Do I need to finish my pre-requisites before I can apply to the clinical portion of the program?
You do not need to finish your pre-requisites before applying to the program, but you will not be accepted into the clinical track until you have completed the pre-requisites and grades are posted.
Sources:
CCNE http://www.aacnnursing.org/CCNE