Business Degree and Career Guide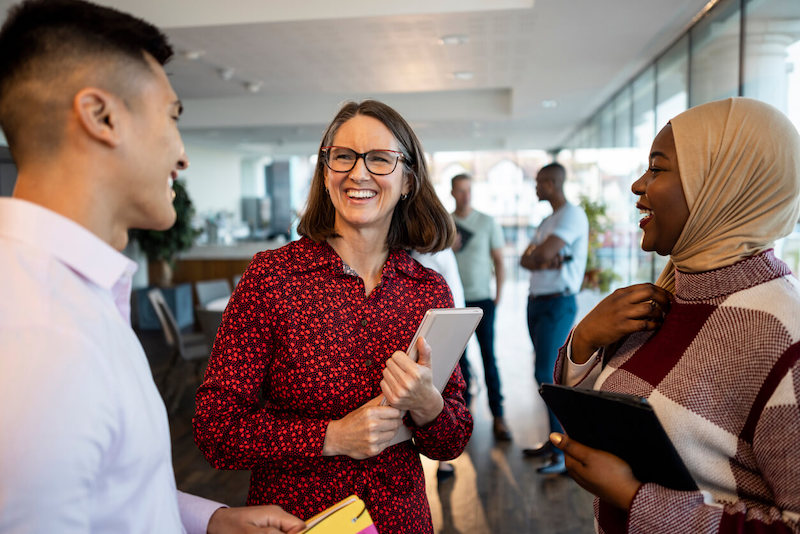 The business industry is quite competitive. Having a business degree is one of the best ways to stand out among the pack of other applicants who want the same jobs. Business professionals are responsible for all factors within the business such as production, labor, cash flow, profits, human resources, and finances. Though you typically need a degree to work in this field, you don't necessarily need to enroll in a traditional program and attend classes every day. There are tons of online business degree programs that let you work around your schedule and commitments, and there are easy business degrees, which are great for working parents or professionals.
Salary Outlook
The
salary outlook
for people working in Business and Finance is positive, with finance and insurance workers set to earn the most.
Excellent Growth Potential
Analytics careers have a
great job growth potential
at 11 percent, with Management Analysts making an average of $93,000 annually.
Lots of Opportunities
With a bachelor's degree, you are qualified for thousands of management, analyst and other business roles within a variety of organizations.
Associates Degrees in Business
For students who want to study general business topics at a lower level, associate's programs are also suitable for those who have only a high school diploma or GED.
An associate's degree in Business lets you earn your degree quickly, usually in two years or less. Afterward, you can transfer your credits to another school to earn a bachelor's degree
Degree Benefits
Associate's business degree programs give you a good understanding of the advanced knowledge you'll need later.
Florida Southwestern College offers an affordable business degree program for students. You can earn your Associate of Science in Business Administration and Management in just 60 credits. The program is open to students across the country, and they also have a concentration in Entrepreneurship and one in Risk Management.
Bachelor's Degrees in Business Administration
Earning a bachelor's degree in business is the best option for those looking for entry-level work. You do need a minimum of a high school diploma/GED to start, but you can also enroll as a transfer student if you already earned some credits. These programs include courses that examine all areas of business.
You should get a bachelor's degree if you think you may want to enroll in a graduate program later. This degree is also the best choice for students who want to study various areas of business but also minor in a different field. Many programs also have various concentrations that go along with your degree and let you study an area in-depth such as finance or accounting. Check out our guide on if accounting is a good major here.
If you are looking for a specific career path, you might want to check out our guide on the Best Degrees for Real Estate.
Degree Benefits
One benefit of getting your bachelor's degree is that it's the minimum requirement for many jobs in the industry. Many programs offer online internships for students, which let you gain practical experience and make some connections in the field. As a bonus, some programs make it easy to transition into an MBA program and earn both degrees in five years.
Arizona State University has some of the nation's top business programs as well as one of the oldest online programs, which went live in 2006. The university puts its resources toward its online programs and allows you to use them both in your classes and for other purposes.
Master's Degrees in Business (MBA)
Master of Business Administration (MBA) programs are one of the more popular options for older or advanced students. These online business degree programs are open to students with bachelor's degrees. There are also executive MBA programs designed for working professionals.
You should get an MBA because it can significantly increase your earnings potential. It doesn't require as much of a time commitment as you might think because some programs, called Accelerated MBAs, only take 12 to 18 months to complete.
MBA in Marketing
MBA in Human Resource Management
MBA in Product Management
Easiest MBA Programs
Most Affordable Online MBA Programs
One Year MBA Programs
Degree Benefits
In addition to your earnings potential, an MBA also helps you qualify for more jobs. You can choose from many concentrations such as operations management and supply chain logistics, too.
University of North Carolina – Chapel Hill
Also known as UNC, this is the main branch of the University of North Carolina System. The online program offers help for working students and asks them to use their experiences in each course.
Advanced Degrees in Business (DBA)
Doctoral degrees in business administration are also available. DBA programs are suitable for students who have their MBA degrees and want to expand their knowledge base.
Consider getting your DBA if you plan to work as a college or university professor. Many schools only hire professors who already have five to 10 years of experience and an advanced degree.
Degree Benefits
DBA online business programs are usually very affordable and flexible. Most students are already working in the business field and have commitments outside of school. The right university will work with you to complete your degree, and you can earn grants, scholarships or even utilize tuition reimbursement to pay for your degree.
Liberty University launched distance learning business degree programs in 1985 and now offers a DBA program for online students. You can earn your degree in just three years and discover how to use Christian principles at work.
Careers in the Business Field
Manager: Working as a manager puts you responsible for the people who work under you. There are different types of managers such as account managers who handle clients and financial managers who over the finances of the business. Working as a manager often requires a BS or BA in Business and some experience or an MBA.
Human Resource Specialist: If you have good people skills and like working with others, consider a career as a human resource specialist. HR specialists usually only need a minimum of a bachelor's degree in business. They must remain up to date on all HR laws at both the state and federal levels.
Entrepreneur: A popular job for those working on their business degrees is an entrepreneur. Many of the online programs even offer concentrations and minors in entrepreneurship that help you get ready for your future career. You need a bachelor's degree to work in this industry, which prepares you to start your own business.
Business Analyst: As a business analyst, you analyze an organization and recommend the changes it should make. You might look at production and labor or workers and pricing. Analysts usually have an MBA. You could also become a marketing analyst, which specifically looks at the performance of marketing campaigns. Check out our guide to marketing as a major.
Administrative Assistant: An associate's degree in business prepares you to work as an administrative assistant. While they perform some of the same tasks that secretaries do, they often have more job responsibilities such as meeting with clients and responding to emails. You can obtain certificates in school to better prepare for this position.
Finance: There are many careers in finance that answer the question, 'Is Finance a Good Major?' If you are looking for a career with good prospects, security and salary, then consider the broad world of finance.
Next Steps
Getting started in the field of business and business administration means you will most likely need a Bachelor's Degree, although an Associate's degree is also a good point of entry. Check out the wide variety of business degrees today.