Best Degrees for Real Estate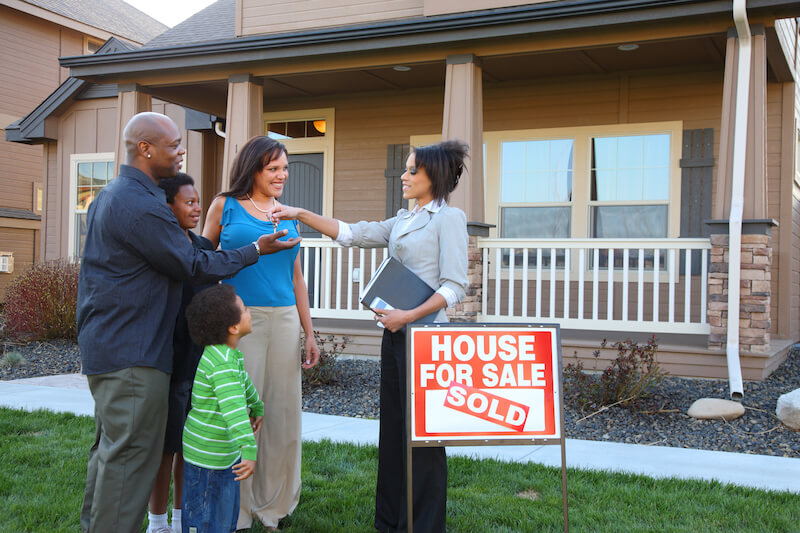 With the housing market growing as it is, many individuals are considering a career in real estate. Real estate is a field that offers the possibility of good wages and positive employment growth according to the U.S. Bureau of Labor Statistics (BLS). As of May 2021, real estate brokers and sales agents earned an average annual wage of $48,770. These individuals can also expect job growth of five percent between 2021 and 2031. Earning a degree is the first step toward this career, and finding the best degrees for real estate is at the top of the list.
15 Best Degrees for Real Estate

If you want to become a real estate agent or broker, you will probably need to complete a real estate training program. Every state varies in its requirements, so you'll want to know your state's requirements. This will help you choose the right training program. In most cases, the program includes 60 to 90 hours of real estate training.
Many individuals take it a step further and earn a degree. A degree may not be required, but it's a way to give you an advantage. While you might think an aspiring real estate agent would earn a degree in real estate, that's not always the case. There are many degrees beneficial for real estate agents and their career goals. While many of these can be categorized as business degrees, some fall outside of that realm. Below are some of the best degrees for real estate professionals. Each of these degrees can be earned online.
1. Photography
Photography is a field that offers degree programs at all levels. The good news is that you don't have to spend several years in college earning a graduate degree in photography. A two-year associate degree program, or even just some photography classes, is probably all you'll need to learn to take outstanding photos of homes.
Why it's Best for Real Estate – A photography degree can be a big bonus to real estate agents because it teaches the student how to take photographs that enhance the appearance, which can help sell the product. We've all heard the saying, "It's all about appearance", and few things could be as true as that statement.
If you're trying to sell a home to a couple, they're going to be much more attracted to a nice-looking home than to a home that looks rundown. Many potential buyers look for a home online. Loading the website with appealing pictures can make the potential home buyer interested in seeing the home. Photography programs are great options for real estate agents because they can be completed quickly, online, and are also very affordable.
2. Finance
A finance degree teaches students all aspects of finance, including accounting, economics, and more. This degree can be beneficial for a real estate agent because financing is a big part of real estate. This program also helps individuals learn about statistics and how it can be applied in the real estate business. Taking an online finance program can be substantially cheaper than an on-campus program.
Why it's best for Real Estate: To be a successful real estate agent and broker, you must have knowledge of financing and the financial market. A finance degree will also help a real estate agent understand market trends, which can be helpful in knowing when it's the best time to buy or sell. Having a finance degree can also lead to a career as a financial adviser or financial manager.
3. Marketing
A marketing degree teaches students how to make their business successful. The student will learn about marketing, finances, accounting, public relations, macroeconomics, and business marketing.
Why it's best for Real Estate: Although almost anyone can get into real estate, being successful requires knowledge of marketing. Good marketing skills can help you be a successful real estate agent. A marketing degree is a great option for a real estate career because it can help the agent reach the right market to make the most sales. Online marketing degrees are relatively affordable and are offered at many colleges.
4. Business
A business degree is an ideal degree for someone working for a business or a new business owner. Real estate is a business, which makes the courses offered in a business degree very valuable. Business students take courses in business ethics, business management, business laws, marketing, and economics, to name a few.
Why it's best for Real Estate: A business degree just might be one of the best degrees for real estate because it teaches students how to run a business, understand financial forms, and deal with customers. Online business degree programs can be taken while working as a real estate professional.
5. Sustainability
A sustainability degree helps students develop business, science, and analytical skills and teaches them about sustainability policies and energy management as well as its impact on our environment. They also learn about solar and renewable energy, which can be important to many home buyers.
Why it's best for Real Estate: Many home buyers want to be as energy efficient as possible but don't fully understand everything about being sustainable and managing energy. If a real estate agent is knowledgeable in these areas, it can make a difference in helping a client buy or sell a home. Online sustainability programs are offered as short-term certificate programs or degree programs.
6. Graphic Design
A graphic design degree can be offered as an associate, bachelor's, or master's degree, with many of these available as online programs. This program offers courses in graphic and digital design. It also teaches them how to make logos, banners, brochures, and various other media designs.
Why it's best for Real Estate: A graphic design degree can be extremely helpful in real estate. A large part of selling real estate is showing it to potential customers. With the knowledge and skills developed in a graphic design program, you'll be able to make appealing brochures, pictures, and flyers to help sell the property. A benefit of a graphic design program is that you don't have to take a degree because there are many short-term certificate programs or courses available.
7. Real Estate

A real estate degree teaches students about client relations, finance, marketing concepts, communications, and advertising. Students also learn how to make a home appealing and how to negotiate with customers and potential home buyers.
Why it's best for Real Estate: The real estate degree is probably the most obvious degree for someone wanting a career in real estate. However, you don't necessarily have to have a degree, depending on your state, to become a real estate agent if you complete the state-required courses and obtain licensure. These courses are inexpensive and can be taken online.
8. Accounting
An accounting degree teaches students everything they need to know about accounting principles and how to deal with monetary issues. Accounting classes and degree programs can help real estate agents run a business successfully and do more than just advertise and show homes.
Why it's best for Real Estate: An accounting degree is an ideal choice for someone interested in a real estate career. It will prepare you to do more than just advertise, show homes, and communicate with customers. You'll know how to process credit and debit cards, manage petty cash, understand accounting codes, and work with the company's budget. Since real estate agents deal work with numbers daily, they'll benefit from an accounting degree. Online accounting education is offered in degree programs and individual courses at an affordable price.
9. Anthropology
Anthropology is a degree that we don't often think of, especially in terms of real estate, but it can be helpful in many areas of our lives. It teaches students how to look at life and others from a different perspective.
Why it's best for Real Estate: Anthropology is a good degree for real estate because it prepares you to pursue various careers, including human resources, advertising, and real estate. It helps students learn about people as well as understand them. The better you understand people, the easier it will be to know what they want. It's an ideal degree for real estate because it's available online and is offered with flexible affordable tuition at many schools.
10. Psychology
A psychology degree offers more than just a job in the psychology field. You earn all about people, including how people think, how they react to certain emotions, and why they do the things they do. Students also learn the basics of human behavior. Psychology degrees can be earned at various degree levels.
Why it's best for Real Estate: A degree in psychology is beneficial to real estate personnel for several reasons. As a real estate agent, it's important to be able to understand people, their behavior, and what they really want. This degree teaches students how to relate with people and understand their behavior and why they say and behave as they do. Various psychology degrees can be completed online.
11. Entrepreneurship
An entrepreneurship degree is a great choice for aspiring real estate agents. This degree is especially good for individuals who want to start their own business. This degree is also offered as an online program.
Why it's best for Real Estate: An entrepreneurship degree covers areas like accounting, business, marketing, and business law. Working in real estate is like working for a business, and this degree teaches real estate professionals how to run a business. This includes negotiating, communicating, and being an efficient real estate professional.
12. Sociology
A sociology degree is a great degree for those interested in learning more about the real estate market and what keeps it alive. Sociology students will learn how to work with others and interpret what they want and need. A sociology degree is excellent for many different careers.
Why it's best for Real Estate: A sociology degree is a great choice for real estate. You'll not only learn what drives the real estate market but also why people think the way they do. It's beneficial in helping real estate agents how to find the right solution regarding a home they may want to buy or sell. The more you know about people, the better you'll be at helping them find what they want.
13. Communications
A communications degree covers many areas of communication, including speaking, writing, media, and more. The main goal of a communications degree is to teach students how to communicate effectively to different types of audiences using different methods of communication. Communications degrees are also offered as online programs.
Why it's best for Real Estate: A communications degree can be very important for real estate because the first step in selling real estate is talking to the customers. How you communicate with potential home buyers and relate to them can play a huge part in getting their business.
14. Construction Management
A construction management degree teaches students about not just construction but also how to run a business. It covers various parts of construction management, including construction, real estate, business administration, architecture, and more. It's also offered at various degree levels.
Why it's best for Real Estate: When you think of a construction management degree you may not think about real estate, but the two are very closely related. If you have a construction management degree, you'll have no problem getting into real estate and obtaining your license. Additionally, a real estate agent can switch careers easily with a construction management degree. This degree can be taken online and can lead to great jobs.
15. Economics
An economics degree is a degree that teaches students about the economy, the stock market, research methods, finance, and accounting principles. It also teaches them the most effective strategies and tools of economics so that they can generate the most profits.
Why it's best for Real Estate: An economics degree is a very good choice for real estate because all the things it teaches students are things they'll need to know to be successful in real estate. Students can earn an economics degree online and still work in real estate to obtain more experience. They can also choose to just take some online economics courses.
Real Estate-Adjacent Career Earnings
Regardless of which of these degrees you might choose to pursue, they can all be beneficial to your real estate career and bring in good wages. Below are the potential earnings these degrees can bring according to a 2021 BLS report.
Admission Requirements for a Real Estate Degree
The nice thing about all these online degrees is that they don't typically have rigid admission requirements. Although the requirements may vary from one online program to the next, their requirements are quite similar. Most require a high school diploma, and official transcripts from any schools the student has attended. Some schools may require an entrance exam.
Why an Online Program?
Online programs have become very popular in recent years for several reasons.
Tuition and fees are often lower than on-campus programs.
Online programs offer flexible schedules that fit into the student's lifestyle.
Online students can complete the program at their own pace.
Online students can continue to work while earning an online degree.
The online degree can be completed in less or more time than an on-campus degree.
The student can choose from various schools without worrying about location.
Getting Started
Choosing a career in real estate can be a big step, so you're going to want to complete all the steps. Getting started should involve checking out your state's requirements regarding training, required exams, and obtaining licensure for the state in which you want to work. Do you need a degree? Do you want a degree? It's all matter of how far you want to go in real estate and the wages you hope to earn.