Public Health Degree and Career Guide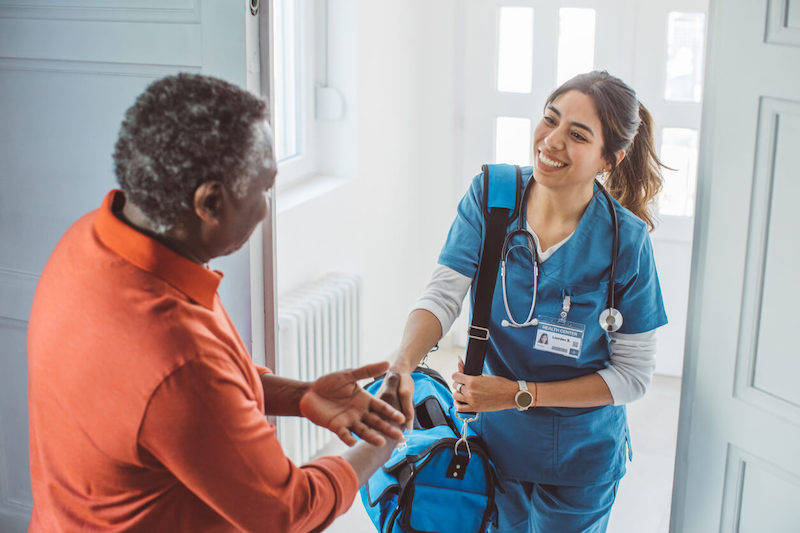 Public health is a very important field because it involves both the improvement and protection of the health of people as well as the communities in which they live. Professionals working in the field of public health play a vital role in keeping all communities healthy, safe, and protected.
Their years of research and dedicated work have not only improved life expectancy but also made it possible to have quicker recoveries from communicable diseases. Public health professionals are not only concerned with protecting communities but also entire populations, according to the Centers for Disease Control and Protection (CDC).
Their focus typically covers three areas: preventing diseases, monitoring health conditions, and developing policies to protect the global or local communities in the future. The type of role a public health professional has depends on the degree level he or she chooses. This field offers opportunities at all degree levels. Public health degrees are offered at many colleges, universities, and medical schools, and they're often available both on campus and online.
Important Job
Earning a degree and working in the field of public health can be very rewarding for someone interested in helping others and keeping the world as healthy as possible.
Excellent Employment Growth
Health education specialists and community health workers are projected to see a 12 percent increase in employment opportunities between 2021 and 2031 as reported by the U.S. Bureau of Labor Statistics (BLS).
Very Good Wages
These professionals earned an average annual wage of $46,590 as of May 2021, although some may earn as much as $70,000 or more. Wages can vary by many factors. Public health workers may also fall under the category of medical and health services managers, and some of these professionals earn wages of $100,000 or more according to the BLS.
Associate's Degree in Public Health
Although many public health positions can be obtained with a bachelor's or master public health degrees, there are also many you can find that require only a two-year associate degree or even just a high school diploma along with on-the-job training. If the candidate does have an associate's degree, it may often be in various majors, including healthcare, business, or social science.
Online Programs
University of Cincinnati offers an online Associate of Science in Public Health program that requires completing 61 credits, some of which can be transferred to the UC's bachelor's degree program. This degree can be earned in two years and is 100 percent online. Students can choose between 7-week or 14-week courses.
The University of Wisconsin Oshkosh has an online Associate of Arts and Sciences in Public Health. This 100 percent online program includes general education, social sciences, fine arts and humanity, natural sciences, and math courses. The flexible seven-week sessions may allow students to complete the program in less than two years.
American Public University offers an online Associate of Science in Public Health program that teaches students about community healthcare, interpersonal communication, occupational healthcare safety, and other complex health issues. Students must complete 61 credits. Upon graduation, the individual is qualified for entry-level positions in the public health sector.
Bachelor's Degree in Public Health
The bachelor's degree in public health is probably the most commonly chosen degree for students interested in a public health career with room to grow. Bachelor's degree programs take four years to complete and typically include both general education, prerequisite, and major-related courses.
Online Programs
Johnson & Wales University offers an online bachelor's degree in public health program that can be completed in four years. A large focus of the program is healthcare needs not just locally but globally as well. Students have flexible eight-weight courses that focus on the student's career goals. This college boasts of very affordable tuition.
Purdue University Global has an online bachelor in healthcare administration program that's ideal for aspiring public health professionals interested in leadership positions. This program also offers several areas of concentration, and public health is one of them. They also offer a Fast Track option for students interested in completing the program as quickly as possible.
The University of Arizona offers an online Bachelor of Science in Public Health program that is ranked by U.S. News & World Reports as one of the top online programs in the nation. This 120-credit program offers three areas of concentration: Health systems theory and practice, public health practice, and global health.
Master's Degree in Public Health
Students earning a master's degree in public health will be prepared for leadership positions as well as the opportunity to instruct others in the public health field. Master's degree programs generally take about two years to complete provided the student already has a bachelor's degree.
Check out our list of the Easiest MPH Programs.
Online Programs
The University of New England offers two online graduate programs in public health. The Master of Public Health is a 46-credit program that offers a general track or a concentration in epidemiology. The Graduate in Public Health certificate requires completing 18 credits, some of which can be transferred to the master's degree program. This program provides students with the foundational and core public health knowledge needed to start a career in public health.
Eastern Washington University offers an online master's in public health program that can be completed in as little as 14 months. This 60-credit program focuses on all healthcare issues and public health concerns. EWU also offers an online graduate certificate in public health. The school offers multiple start dates for students' convenience.
Kent State University offers an online Master of Public Health program that offers specializations in social and behavioral sciences, epidemiology, or health policy and management. These specializations allow students to choose the area of study that most closely matches their areas of interest.
Advanced Public Health Degrees
Advanced public health degrees, such as doctoral degrees, are typically chosen by individuals who want leadership positions, want to work in research or want to teach public health in colleges and universities. Whether they choose an online or on-campus program, a dissertation is usually required as well as a personal statement or purpose.
Most doctoral degree programs take about two years to complete but can take less or more time. Their curriculum usually consists of research courses, core courses, and a project. This may be a dissertation, a thesis, or a capstone project.
Online Programs
Grand Canyon University offers an online Doctor of Health Administration in Operational Leadership. The online DHA program offers concentrations in quantitative research and qualitative research, so students can choose the area that matches closest to their career goals. CGU also offers an online Doctor of Educational Leadership program with a concentration in Health Care Administration.
Walden University offers a few different online doctoral degree in public health. Students can choose from a Doctor of Public Health; a Ph.D. in Health Education and Promotion; or a Doctor of Public Health. Students get the benefit of both interactive online courses and in-person residencies.
John Hopkins offers an online Doctor of Public Health program that can take from four to nine years to complete depending on if the student studies part-time or full-time. The program also runs through the summer and winter months for those who want to earn the degree as quickly as possible. Students much complete 64 credits.
Careers in the Public Health Field
Public Health Nurse – A public health nurse provides nursing and healthcare to areas of the public, including schools, community centers, and more. These nurses are typically RNs, which requires a bachelor's degree.
Public Health Journalist – Public health journalists report community events and health news to members of the public. This position may be obtained with an associate degree or higher.
Outreach Specialist – Outreach specialists work with members of the community and provide them with health services and support. From the information they gain through surveys and research, they're able to provide health education and healthcare. This career requires at least a bachelor's degree.
Database Administrator – Database administrators retrieve, store, and interpret data so that it can be used correctly by the correct healthcare department. Database administrators may have an associate's degree, but this field generally requires at least a bachelor's degree.
Biostatics and Informatics – Someone in this profession retrieves important medical data and translates it into information that can be used by medical and health professionals. This career usually requires at least a bachelor's degree.
Next Steps
Getting started in the field of public health is simple – just choose your correct level of education, request information from a few different schools, and begin your new career.