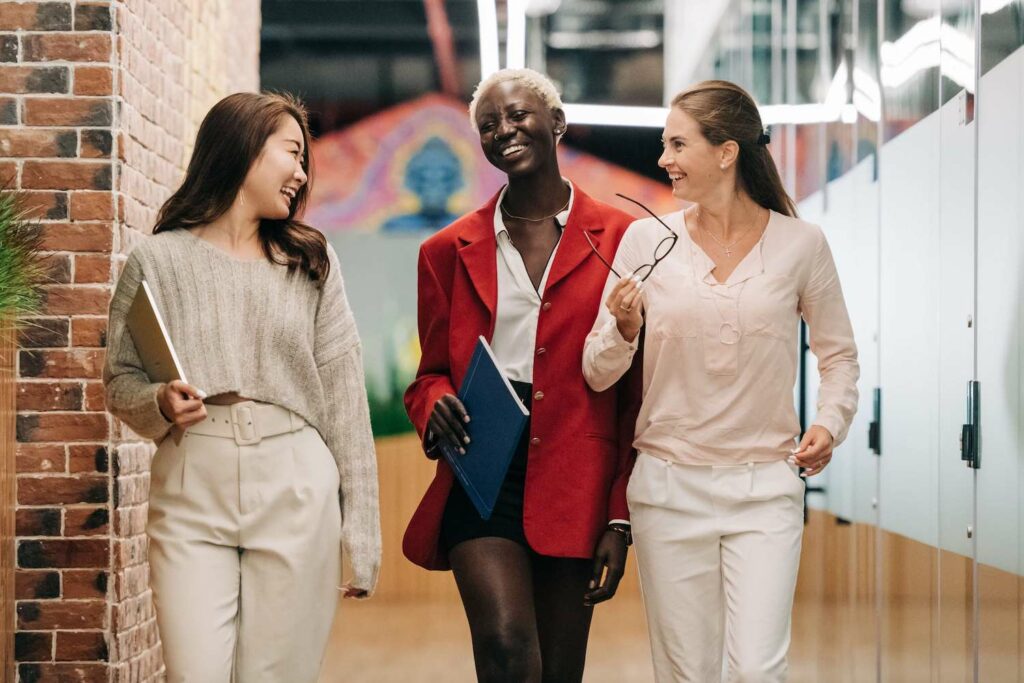 10 Things You Can Do Post-College to Get a Great Career
When you go to college, you have an idea of what you want to study and what you plan to do when you finish your studies. Not everyone spends four years working on a degree and then immediately goes to work in a specific field though. Many graduates today take some time off to think about what they want in the future. If you aren't sure how to land the right career post-college, look for simple things you can do to expand your options.
1. Network As Much as Possible
It's easy to network in college because you can meet professionals in your industry through your classes and clubs. Many student clubs and organizations have parties where you network with others in your field, which may lead to job offers. It's harder to do once you graduate but not impossible. Look at unions and organizations in your chosen profession that is in your area. Though you may need to pay a small fee to join, these organizations offer tons of opportunities for you to meet others who can tell you about job postings before they go live.
2. Look for Internships
Don't assume that internships are just for students. On the hit show Friends, Chandler did an internship with an advertising firm when he quit his old job and changed careers. Is there a subject you always wanted to learn more about but didn't have the chance o study in college? Maybe you have a passion for your minor but aren't as interested in your major field as you once were. Internships help you gain experience in a different field that you can add to your resume. It's helpful to have some savings before you begin looking because many of these positions are unpaid.
3. Work on Your Resume
A common reason why you may not get as many job offers as you expected is because of your resume. Now is the perfect time to sit down and work on your resume. If you need more help, don't be afraid to talk to a resume coach or counselor. These professionals know what recruiters and hiring managers want to see. You may need to make some minor changes to focus on the experience you gained in college such as positions you held in clubs and volunteer work. It's also helpful to use the web to expand your job search, especially if you would like to move to a different city. LinkedIn allows you to set up a profile and upload your resume. You'll have the chance to network online and apply for open jobs. There are similar sites with forums where you can get help with your resume too.
4. Do Volunteer Work
Did you spend so much time focusing on your studies in college that you didn't have time to spend on your favorite things? Post-college is a good time to change your focus and do some volunteer work, which will look great on your resume. If you love animals, volunteer at a local shelter. Shelters often need helpers to take animals on walks and clean cages or assist in the office. The interest you have in social work will come in handy at a homeless shelter or a shelter for abuse victims. Though many organizations need volunteers you may need to contact a few different ones before you find a group that can use your skills.
5. Start Your Own Business
Many college graduates assume they need to go to work right away because they can't afford not to make money. One way to make money and figure out what you want to do is with a small business that you start. You don't need to spend a lot of money to start out. Consider selling items at flea markets or online, which helps you keep track of the money you make and the cash you spend. You can launch a podcast that focuses on a subject you love or write books that you self-publish through Amazon. Amazon gives you a small amount of money per book bought and gives you more money than some traditional publishers do. As your business grows, you can apply for loans and grants for extra capital
6. Apprentice with Others
An apprenticeship is a popular alternative to an internship. Many apprenticeships are in fields that require more on-the-job training than classroom training such as plumbing. You will spend a few months working beside a licensed professional to gain more experience. Some positions ask that you take and pass tests at different levels to ensure you have the necessary skills. Masonry workers and insulation installers also complete apprenticeships. One of the nice things about an apprenticeship is that you receive payment for your work. As you move through the program, you have the chance to increase your earnings. The best place to find programs of this type are through unions and professional organizations in your area. They often have job boards you can check out in person as well as online postings.
7. Become a Temp Worker
When you cannot afford to take time off but aren't sure you want to work in the field associated with your degree, consider becoming a temp worker. Agencies hire dozens of workers every day and often allow you to look at open jobs before you sign up. You usually need to apply either in person or online and meet with the hiring manager. The manager will ask about your skills and will ask that you take tests to see if you fit with some of the different open positions. As a temp worker, you might spend just one day in a position. Long-term temps often spend weeks and even months working in the same position. If you like the job and network, you can turn that temp job into a real job.
How to Become a Contingent Worker
8. Consider Grad School
Another option for your post-college years is grad school. Also called graduate school, this is a separate school often associated with a full university that offers two-year degree programs in different fields. You can use the skills you developed in college and build on them through a post-college program. Those who studied business often attend business school and work on an MBA. With an MBA, you have the choice to concentrate in an area like marketing or finance and go beyond what your college classes taught you. There are also grad schools that offer certificate programs that take anywhere from six weeks to a full year to complete. Those programs let you study a new subject area without spending several years in school.
Best Master's Degrees for a Career Change
9. Spend Time with Your Loved Ones
Though people claim that you need to go to college to get a job and make money, going to college right out of high school may leave you feeling as though you missed out on spending time with your loved ones. Your post-college years are the perfect time to relax at home. There are now more people in their twenties living at home with their families than ever before. Even if you pay your parents rent, you still have the chance to save a lot of money that you can put back for travels around the world or the months you want to do volunteer work. Spending time with your family and friends can also help you see what important or what matters to you is. You may decide that you want to look for a job close to your hometown.
10. Attend Job Fairs
Another way to get the career that you want after college is through job fairs. Though many colleges offer job fairs for students, you'll also find organizations around your city as well as the city itself hosting similar events. If you have an interest in a specific sector such as healthcare, look for events designed for those professionals. Make sure that you look at the employers who will attend and what they want in new workers. It's helpful to wear professional clothing and bring multiple copies of your resume.
There is no guarantee that you'll find the job of your dreams right out of college or even know where you will want to work. It's easy to take some time off and head back home to assess your future. Some of the ways you can get a career after college include working on your resume and going to grad school.
Check out our career guides for various popular career paths.
HR Career Guide
CSI Career Guide
Psychology Career Guide
Nursing Career Guide
Data Science Career Guide
Top Jobs in Energy
Criminal Justice Career Guide
Education Career Guide
Most Common Career Changes for Nurses
If you are looking for an exciting, in-demand career with a large salary upside, check out our guid on How to Become a Pilot.