15 Best One Year MBA Programs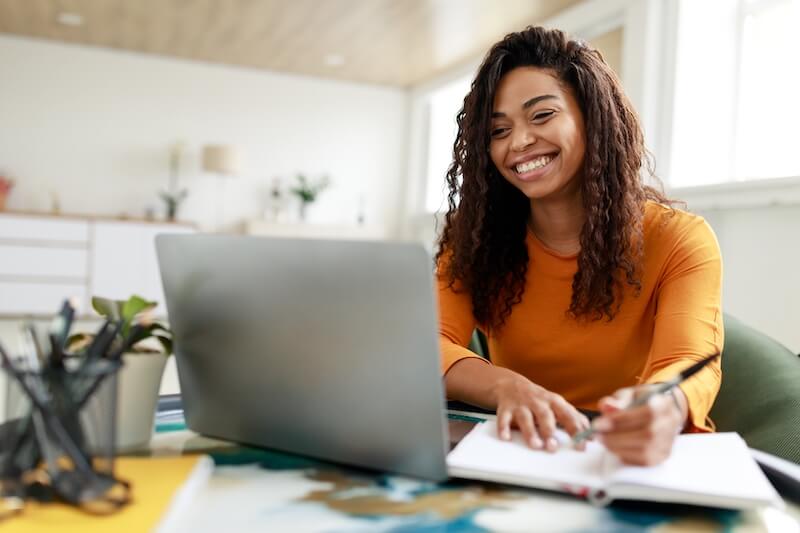 Earning an MBA degree is an excellent way to pivot your career, develop new leadership skills, and accelerate your trajectory toward success.
While full-time MBA programs can take up to two years to complete, a one-year MBA program offers an accelerated, intensive business degree experience that can help you achieve your career goals sooner.
Let's look at 15 of the best one-year MBA programs for aspiring entrepreneurs and business leaders alike.
Can You Complete an MBA in One Year?
First, let's address the elephant in the room: can you really learn everything you need to know in just one year? The answer is yes, but it won't be easy.
A one-year MBA program condenses the curriculum into a shorter time frame, so you'll need to be prepared to work harder and put in more hours than you would in a traditional program.
You'll also need to have a strong academic foundation and relevant work experience to succeed, as the pace of the program can be intense.
But the benefits of a one-year MBA program are hard to ignore. For one, you'll save time and money by completing your degree in half the time. This can be especially appealing if you're looking to minimize your time away from work or want to start seeing a return on your investment sooner.
Plus, many one-year programs are designed for students who already have professional experience, so you'll be working alongside a cohort of experienced professionals who can offer unique insights and perspectives.
What Will I Study in a One-Year MBA?
If you're considering getting an MBA, you might be wondering what you'll be learning in school. Isn't it all just theories and case studies? There's a lot more to an MBA than that, especially in a one-year program.
Here are some of the things you'll learn in your one-year MBA program that might surprise you:
Strong managerial skills – One of the primary focuses of an MBA program is to develop strong managerial skills in students. These skills include everything from leadership to decision-making, from problem-solving to strategic planning.
Business analysis – To make better decisions as a manager, you need to be able to analyze business data and trends. In a one-year MBA program, you'll be taught how to read financial statements, create forecasts, analyze trends, and develop strategies based on this analysis.
Global perspective – In today's interconnected world, it's essential to have a global perspective. In a one-year MBA program, you'll learn about global business trends, international markets, and cross-cultural communication.
Soft skills – Soft skills, such as communication, teamwork, and emotional intelligence, are just as important. In a one-year program, you'll have ample opportunities to practice and develop these skills, which will be useful in any workplace.
Entrepreneurship – You'll learn about everything from developing a business plan to securing funding, from marketing to managing cash flow. This knowledge will be invaluable if you decide to start your own business one day.
What is an MBA Good For?

So, you've been thinking about pursuing an MBA degree? Cue the classic question: is it worth it? And what is an MBA good for? MBA programs can be pricey and time-consuming, but the long-term payoff can be enormous.
Here are some potential career paths:
Entrepreneurship: If you have a dream of starting your own business, an MBA degree can help you take it to the next level.
Finance: An MBA with a focus on finance can help you land jobs such as financial analyst, investment banker, or financial manager. You can learn about the latest financial trends and develop skills related to risk management, investment analysis, financial modeling, and accounting.
Consulting: This profession involves analyzing and solving various business problems of clients across different industries. MBA students can sharpen their analytical and problem-solving skills through case studies, team projects, and internships.
Marketing: An MBA with a focus on marketing can land you in a career that involves brand management, advertising, and sales. Marketing managers with an MBA degree often earn higher salaries than those without.
General Management: If you want to pursue a general management career, an MBA can provide a broad understanding of all aspects of a business, including accounting, finance, marketing, and operations. There are also specific MBAs in things like Product Management if you are more certain of the career area you want to work in.
How We Made Our Final Cut
Choosing the best one-year MBA programs wasn't easy. We looked at a variety of factors, including everything already mentioned above, as well as:
Retention rates, admissions, and selectivity
Earning potential
Academic reputation
Affordability
Accessibility
Accreditation
If you're interested in learning more, check out our detailed methodology here.
15 Best One Year MBA Programs
1. Northwestern University
The Kellogg School of Business is known for its focus on entrepreneurship, data analytics, real estate, social impact, venture capital and private equity, growth and scaling, and healthcare.
The program lasts from June to June and begins in the summer. You'll need a current resume and CV, along with test scores and transcripts, to apply.
2. University of Minnesota
With a student body of well over 52,000, the University of Minnesota is the ninth-largest school by enrollment in the nation. Carlson School of Management currently enrolls roughly 1600 students in its MBA programs, including its specialized accelerated graduate degree track.
The program covers topics such as business analytics, brand management, entrepreneurship, finance, human resources, marketing, and strategy.  To apply, you'll need GMAT scores, two years of work experience, and recommendations.
3. University of Texas at Austin
The one-year MBA program at McCombs School of Business at the University of Texas at Austin (considered a "Public Ivy") is designed for professionals with at least two years of experience in any industry. The program emphasizes experiential learning, case studies, team projects, and international business immersion over the course of just over one year.
Students can select from a variety of concentrations, such as business analytics, entrepreneurship, finance, marketing, and technology commercialization. You'll need several years of work experience to apply.
4. Indiana University Bloomington
The Kelley School of Business at Indiana University Bloomington offers a one-year MBA program that can prepare students for careers in consulting, finance, marketing, or operations.
The program combines classroom learning with hands-on projects, case studies, and global immersion experiences. Students can also tailor their curriculum by choosing from over 50 elective courses.
To apply, you'll need a strong academic record, professional experience, and GMAT or GRE scores.
5. University of Illinois Urbana-Champaign
The University of Illinois Urbana-Champaign's one-year MBA program begins in the summer with a 10-week course in business foundations, leadership training, and case competitions.
To apply, you'll need work experience and official transcripts.
6. University of North Carolina, Chapel Hill
UNC's one-year MBA program is designed for professionals who want to develop their leadership and management skills. The program includes core courses in finance, accounting, operations, and marketing, as well as elective courses in areas such as entrepreneurship and global business.
Admissions requirements include a bachelor's degree and at least three years of work experience.
7. Cornell University
Cornell's one-year MBA program is designed for experienced professionals who want to take their careers to the next level. The program includes a summer term, followed by core courses in areas such as finance, marketing, and strategy.
To apply, you should have an advanced degree or professional certification, such as a CPA, CFA, PMP, or a JD, since these programs are tailored toward specific professions (such as accounting or tech).
8. University of Southern California
At number eight is the University of Southern California (USC), Marshall School of Business. This one-year MBA program is perfect for mid-career professionals seeking global leadership positions, as it is an "international MBA." The program's goal is to offer an immersive and experiential learning environment.
USC Marshall MBA program applicants should have a bachelor's degree or its equivalent. Also, the GMAT or GRE is required. The program's average GMAT score is 630, and most applicants have around a decade to 12 years of work experience.
9. New York University
New York University's Leonard N. Stern School of Business offers an immersive one-year MBA experience with a focus on tech (along with another 1-year Fashion and Luxury MBA). The program focuses on early-stage technology companies, providing students with hands-on learning not found in a traditional business classroom setting.
Admission requirements include a bachelor's degree or its equivalent and the GMAT or GRE exams.
10. Duke University

The Duke Fuqua accelerated daytime MBA program is one of the newest one-year programs in the US and is quickly becoming known for its excellent reputation. A STEM-designated program, it allows you to choose from over 100 electives.
To get into this program, applicants must hold a Master of Management Studies (MMS) degree from Duke's Fuqua School of Business, a Master's in Management Degree or equivalent from an accredited business school, or a one-year Master of Business Administration degree from an accredited graduate business school.
11. University of Washington
The University of Washington's Michael G. Foster School of Business offers a full-time one-year MBA program that enables graduate students to elevate their careers in just twelve months. Seattle provides the ideal location for the Foster MBA experience, where students receive outstanding curriculum and career support.
To gain admission to this program, applicants need to provide a completed application form, official transcripts, a current résumé, two essays, one letter of recommendation, and GMAT/GRE scores.
12. University of Florida
The University of Florida provides a full-time one-year MBA at the Warrington College of Business. Designed to provide graduate students with a life-changing experience, this program takes just over a year (16 months) to complete online.
With a dedicated staff and faculty, this program is perfect for MBA students with professional and academic experience. To apply, you will need to complete the UF Graduate School Application and submit letters of recommendation and other supplemental materials.
13. University of Notre Dame
At the Mendoza College of Business, students can complete their MBA in just eleven months. The school's special focus on ethics and corporate responsibility sets its graduates apart from their peers in the corporate world.
This program's unique curriculum includes a nine-week summer term and signature experiences like "Business on the Front Lines," "Applied Investment Management," and "Global Opportunities."
Applicants must include their completed application, transcripts, letters of recommendation, essays, and GMAT or GRE scores to the admissions committee.
14. Penn State
The Smeal College of Business at Penn State offers an exceptional Early Career One Year MBA program that is STEM-designated. The program is nine months long and features a world-class faculty, accelerated completion time, and STEM designation.
To apply, candidates must submit a completed online application, GMAT or GRE scores, an application essay, transcripts, and two professional references. The admissions committee will also consider an applicant's work experience and academic record.
15. Emory University
The Emory University Goizueta Business School's One-Year MBA is a top-ranked program that is designed for professionals who seek to advance their careers in the shortest time possible.
Admission requirements for this program include a completed application form and a current resume, to name a few. The average student has six years of work experience and a GMAT score of 678.
Choosing the Best One-Year MBA Programs
With so many options available, it can be overwhelming to choose the best program for your needs. Here are some of the important factors to consider when selecting the best one-year MBA program for you.
Programmatic and Regional Accreditation
The first and most important factor to consider is accreditation. Accreditation ensures that your program meets the highest academic standards and is recognized by reputable organizations.
Look for schools that have achieved programmatic accreditation from the Association to Advance Collegiate Schools of Business (AACSB) or the Accreditation Council for Business Schools and Programs (ACBSP).
Also, consider regional accreditation for the institution itself from agencies such as the Higher Learning Commission or Middle States Commission on Higher Education. This will assure you that the education you receive is of the highest quality and will be accepted by employers.
Specialization Opportunities
MBA programs often offer various specializations, such as finance, marketing, entrepreneurship, and international business. Choose a specialization that aligns with your interests and career goals
For example, if you want to pursue a career in investment banking, a finance specialization would be best. Research the course offerings and faculty expertise to ensure the program's curriculum covers your preferred specialization areas.
Online vs. On-Campus
While online programs offer more flexibility, on-campus programs provide a more immersive experience that exposes you to a cohort of like-minded individuals.
Furthermore, on-campus programs may offer additional networking opportunities, extracurricular activities, and career fairs. Before selecting a program, evaluate your personal and professional responsibilities and which learning environment would be best suited for you.