How to Become a Crime Scene Investigator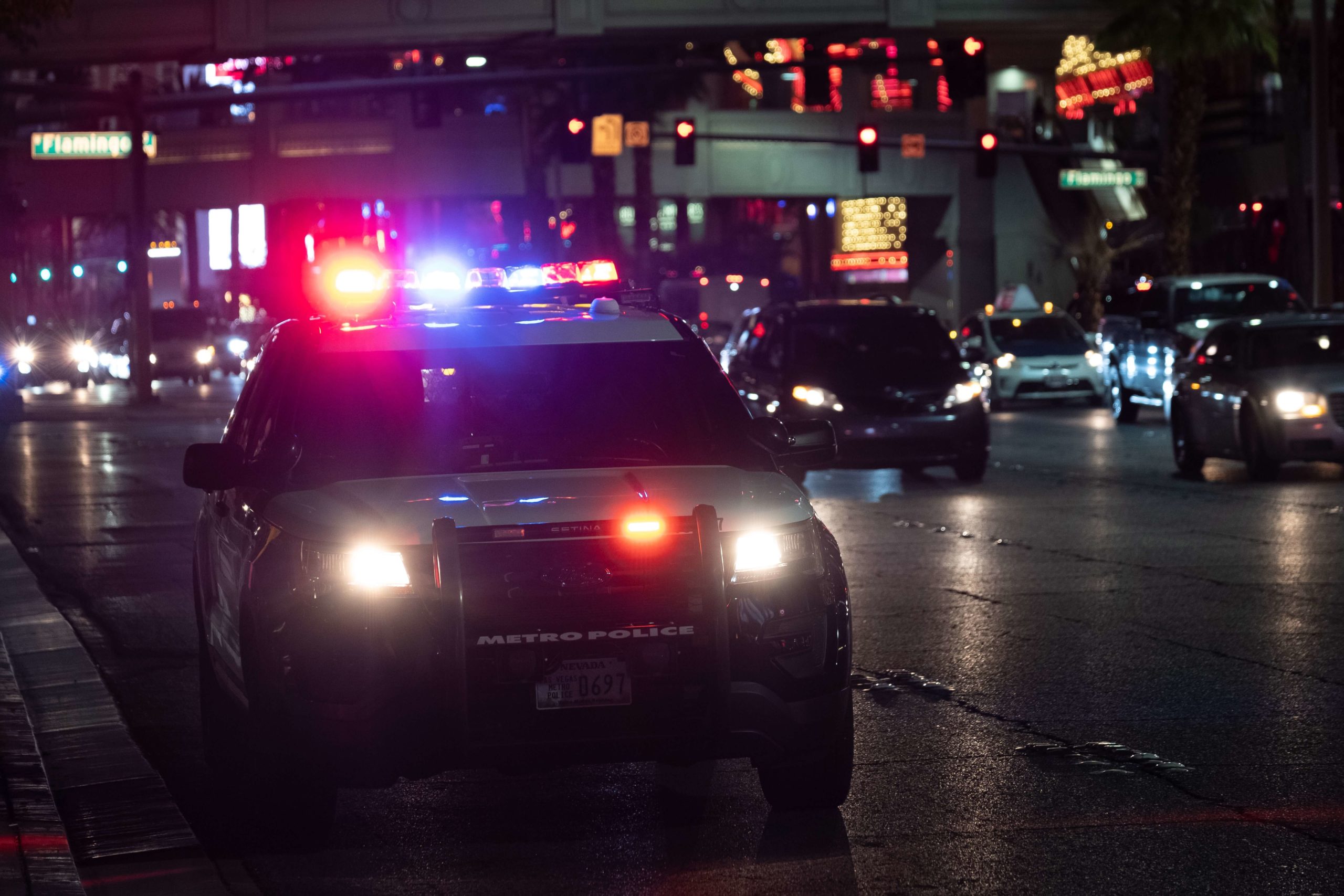 For at least the past couple of decades or more, we've been watching shows like CSI or Law and Order and felt amazed at the work the law enforcement agents do. Have you ever been intrigued by the law enforcement professionals that come to crime scenes to look for evidence, investigate crimes and analyze what they find? Have you wished you could have a job like that? This work does look very interesting, and these professionals are known as crime scene investigators. Learn more about these professionals and learn how to become a crime scene investigator.
What is a Crime Scene Investigator (CSI)?
Crime scene investigators are a special type of law enforcement agents who use their expertise and knowledge of forensic science to help solve a crime or determine if a crime was committed. They have many duties, but their main duty is to collect and analyze evidence such as blood splatters, footprints, tire tracks, and various other items.
These items help them develop theories about what happened, when it happened, and in what order it happened. The evidence gathered and analyzed by crime scene investigators is often enough to help law enforcement solve a crime and make arrests.
How to Become a Crime Scene Investigator
Although we typically think of crime scene investigators as police officers, they may also come from criminology or science backgrounds. In fact, having a strong background in science can be beneficial for this career. The requirements it takes to become a crime scene investigator depend on the agency in which you want to work. Some agencies may not require a bachelor's degree but require specific classes to be taken.
In almost all cases, the individual must have a high school diploma, a valid driver's license, and be at least 21 years old. Depending on the position, the candidate may be required to have at least a couple of years of work experience in a related role like fingerprint technician, forensic technician, or law enforcement officer.
The U.S. Bureau of Labor Statistics (BLS) lists crime scene investigators in the same category as forensic science technicians, and they state that these forensic science professionals must hold a bachelor's degree. Some law enforcement agencies require an undergraduate degree in a forensic or natural science like biology or chemistry, or they may because a bachelor's degree in a field like crime scene technology, criminal justice, or criminology.
Courses an aspiring CSI may take in a baccalaureate degree program include Leaders in Law Enforcement, Fingerprint Analysis, Forensic Pathology, Criminal Law, Crime Scene Photography, Crime Scene Investigation, Forensic Science and Advanced Criminalistics.
Some graduates choose to advance their education and pursue a master's degree. Graduate students may take classes or courses in Examination of Documents, Science of Fingerprints, and Medicolegal Death Investigation.
Candidates can also specialize in certain areas of forensic science, such as DNA, pathology, or toxicology. A list of the various schools that offer forensic science programs can be found at the American Academy of Forensic Science. Applicants for a forensic science degree program may also be required to complete special training at a police academy. The specific education and training required to become a CSI are often determined by state requirements.
Crime scene investigators are generally required to complete supervised training prior to working on their own. They may also be required to complete some time working in a laboratory and pass an examination to demonstrate proficiency, but this can vary by state or agency.
While having the correct amount of education, training, and relevant work experience is important, a crime scene investigator must have certain special skills.
Honest and trustworthy
Good analytical skills
Good communication skills
Good interpersonal skills
Ability to work in stressful situations
Ability to exercise confidentiality
Good critical thinking skills
A Day in the Life of a Crime Scene Investigator
Crime scene investigators have the main task of investigating a crime scene, but they also have many duties throughout the course of the day.
They collect fingerprints.
They examine weapons and similar devices.
They collect and document any DNA evidence they find.
They determine the cause and time of death.
They conduct interviews with relatives, medical personnel, and law enforcement officials.
They transfer samples of evidence to laboratories and document the findings and results.
They assist law enforcement with protecting and roping off the crime scene to prevent contamination.
They testify as witnesses in court hearings.
They take photographs, document specific details about the evidence, and put it together so it can be used in court.
They often have consulted with experts in regard to their findings and analysis.
They maintain the lab and lab equipment.
Crime scene investigators must possess the flexibility and the ability to work in unpleasant and often stressful situations. They work alongside attorneys in helping them present a criminal case. They also work with pathologists and medical examiners to gain information on autopsies and postmortem examinations.
In addition to all the crime scene investigating they must do, they must also take notes and make detailed documentation on their findings and their theories. They also take many pictures of crime scenes, victims, evidence, and anything having to do with the crime.
The courts rely very heavily on the reports provided by crime scene investigators.
Working as a crime scene investigator is definitely not a job for the faint at heart, but it can be a very exciting and challenging career.
Licensure, Certifications and Continuing Education
Other than a driver's license, crime scene investigators do not need to have a license to work. Although licensure is not mandatory, there are licenses available should the CSI want to enhance his or her resume and improve career opportunities.
Certifications are usually not a requirement, but CSIs may choose to become certified through different agencies, such as the International Crime Scene Investigators Association, the American Academy of Forensic Sciences, or the International Association for Identification. The credential required can vary because they're usually set differently by each jurisdiction.
Crime scene investigators don't necessarily need to complete continuing education courses, but they do need to keep up with changing technology. They need to be up-to-date on advancing technology and newer methods of collecting and analyzing evidence.
Career and Salary Outlook for CSIs
Forensic science technicians, the group in which the BLS categorizes crime scene technicians, are expected to see good employment growth. These professionals can expect employment growth of 14 percent between 2019 and 2029. This growth should result in the creation of about 19,600 new forensic science tech jobs by 2029. There are about 2,270 forensic science techs employed in California, making California the state with the highest number of forensic science techs.
Crime scene investigators may find work in many industries, but the majority of crime scene investigators or forensic science techs work for local and state government agencies. A small number choose to work in medical and diagnostics labs or for colleges and universities.
As of a May 2020 report, forensic science techs nationwide earned an average annual wage of $60,590 with the wages ranging from $36,630 to $100,910. Their average hourly wage was $29.13. The wage potential can be affected by factors like work experience, degree level, certifications, location, and employer.
Of all the factors mentioned, location is the factor that can affect wages the most. Below are the states where crime scene investigators salaries are the highest. Below that, you'll find the states where the lowest wages were paid of those listed by the BLS.
Top States for CSIs by Annual Earnings
| | |
| --- | --- |
| California | $88,090 |
| Illinois | $85,690 |
| Massachusetts | $79,200 |
| Oregon | $76,970 |
| Alaska | $74,100 |
Lowest States for CSIs by Annual Earnings
| | |
| --- | --- |
| South Carolina | $39,550 |
| New Mexico | $39,870 |
| North Carolina | $45,820 |
| Arkansas | $45,920 |
| Georgia | $46,670 |
FAQ
Q: Can I earn a degree in forensic science or CSI through distance learning?
A: Many colleges and universities offer these programs online. However, you will still have to complete an internship or fellowship at a law enforcement agency.
Q: Can crime scene investigators advance in this career?
A: There are many positions a CSI can advance to, including forensic computer analyst, forensic scientist, or FBI special agent to name just a few.
Q: If I become a crime scene investigator, will I be able to work during the daytime?
A: Unfortunately, crimes are committed all types of the day and night, and crime scene investigators have to be at the crime scene as soon as possible. This often requires night and weekend work.
Q: Are crime scene investigators the same as detectives?
A: They are not the same. An individual must first work as a police officer before becoming a detective, but crime scene investigators are not required to be police officers.
Q: Can I become a crime scene investigator with only an associate's degree in forensic science?
A: Every jurisdiction is different so it's important to check with the state requirements or the jurisdiction in which you hope to work. Some agencies will hire you without a degree if you take certain courses and have sufficient training and experience in that field.