Crime Scene Investigator Salary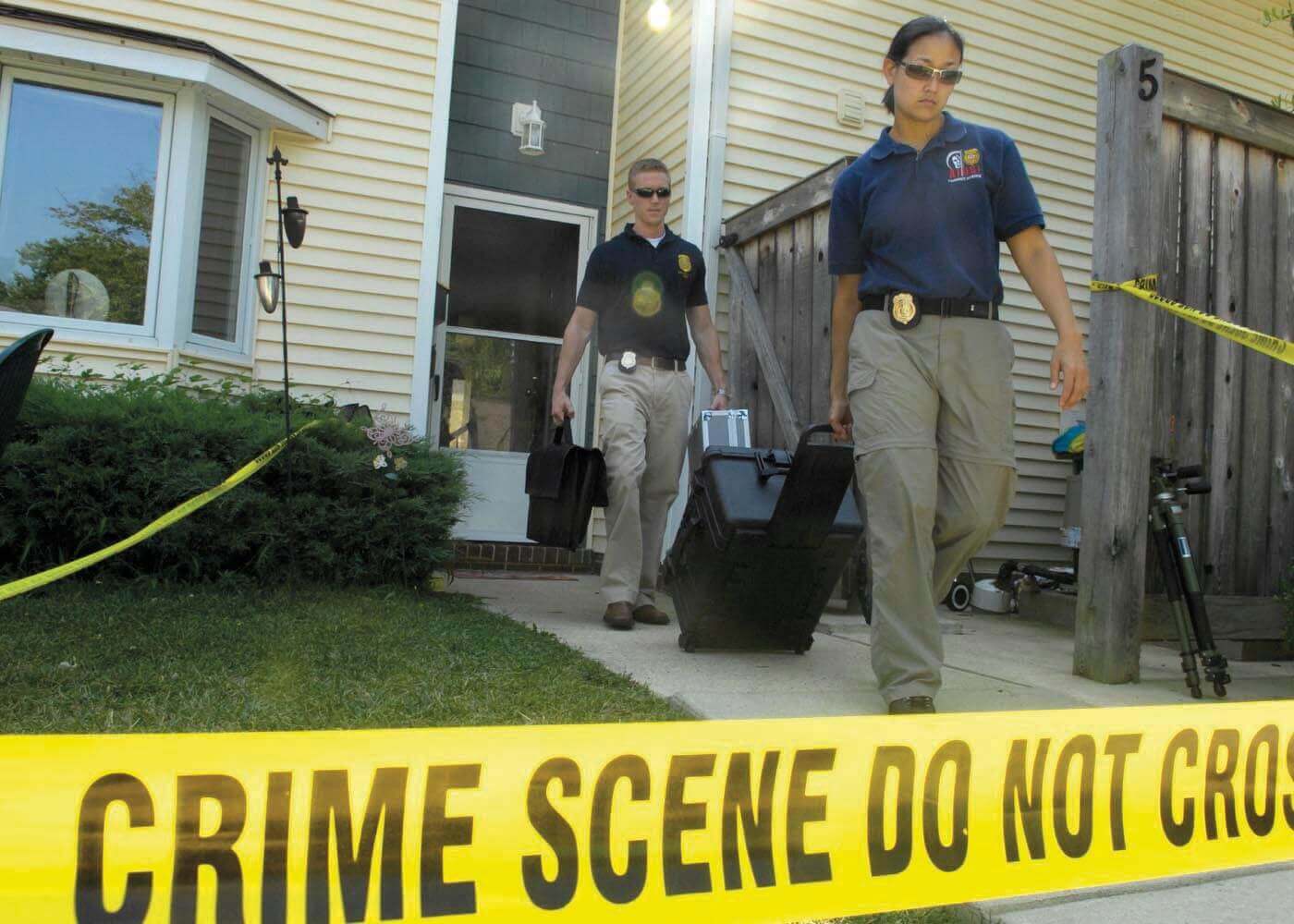 Crime scene investigators, or forensic science technicians, work with a combination of technology, science and their experience and expertise to gather, document and preserve evidence from crime scenes.
Due to the nature of working on crime scenes, sometimes with a time element at play, the job can be demanding and intense at times. However, the job can be highly rewarding both financially and from a standpoint of job satisfaction.
In order to flourish as a crime scene investigator, it's necessary to possess a strong background in criminal justice and the forensic sciences, as well as attention to detail and analytic capabilities.
Crime scene investigators often have to work staggered shifts between day, evening and night, and frequently are required to work overtime. This is due to the unexpected and unpredictable nature of the job, as they might be required to collect evidence or do analysis at a moment's notice. Generally, they will follow a standard workweek within the lab, but may be called in outside their normal hours if needed urgently on an active case.
Nationwide, the average yearly wage for forensic science technicians was $56,750 as of 2016. The upper 10% of forensic science technicians earned around $97,000, while the lowest 10% of forensic science technicians earned around $33,000.
Wages are dependent upon a number of factors, including geography, work experience and educational experience.
Crime Scene Investigator Salary Info by Geography
Forensic science technicians see an average salary range of anywhere from over $80,000 to just over $40,000, depending on the state.
The following is a list of the average yearly salary for a forensic science technician by state, ranked from highest average salary to lowest average salary. (Data from Alaska, North Dakota, Rhode Island and Vermont was not provided.)
California: $80,150
Nevada: $74,480
Connecticut: $74,470
Illinois: $72,680
New Hampshire: $71,690
Virginia: $69,310
Iowa: $68,160
Massachusetts: $67,150
New York: $66,690
Michigan: $65,600
Oregon: $64,750
Ohio: $63,590
Maryland: $62,750
Colorado: $60,560
Washington: $60,150
Wyoming: $59,380
Oklahoma: $58,300
West Virginia: $58,240
Montana: $57,480
Arizona: $56,520
New Jersey: $56,450
Minnesota: $55,040
Nebraska: $54,900
Indiana: $54,190
Idaho: $53,390
Hawaii: $53,040
Wisconsin: $53,040
New Mexico: $52,730
Mississippi: $52,130
Texas: $51,700
Missouri: $51,590
Alabama: $51,160
South Dakota: $51,100
Louisiana: $50,720
Pennsylvania: $50,520
Tennessee: $50,260
Utah: $50,020
Delaware: $50,010
Georgia: $49,260
Kansas: $47,930
Florida: $47,740
South Carolina: $46,860
North Carolina: $45,920
Maine: $45,400
Kentucky: $43,770
Arkansas: $40,330
Breaking down average yearly salary by US Census region, aggregated salary figures are as follows:
Pacific (California, Oregon, Washington, Hawaii): $75,378
New England (Massachusetts, Connecticut, Maine, New Hampshire): $67,402
East North Central (Illinois, Ohio, Michigan, Wisconsin, Indiana): $63,858
Mid-Atlantic (New York, Pennsylvania, New Jersey): $59,506
Mountain (Colorado, Utah, Arizona, Nevada, Idaho, Montana, Wyoming, New Mexico): $58,412
West North Central (Missouri, Minnesota, Nebraska, Kansas, Iowa, South Dakota): $54,834
South Atlantic (Florida, Georgia, Virginia, North Carolina, Maryland, South Carolina, Delaware, West Virginia): $52,232
West South Central (Texas, Oklahoma, Louisiana, Arkansas): $51,379
East South Central (Kentucky, Alabama, Tennessee, Mississippi): $49,265
Average salaries tend to be higher on the West Coast, North East, and Eastern Midwest, and lowest in the South.
Crime Scene Investigator Salary Info by Industry
The average salaries of forensic science technicians vary significantly by industry, ranging from an average of over $100,000 to around $36,000 on the low end.
The breakdown by industry is as follows:
Federal government: $107,810
Testing labs: $60,170
State government, not including hospitals and education: $57,240
Local government, not including hospitals and education: $57,010
Diagnostic and medical labs: $36,020
Source: BLS.gov
This reflects the fact that state and local governments and medical labs tend to recruit forensic science technicians with less experience, while the federal government focuses more on hiring forensic science technicians with considerably more work experience.
The FBI in particular employs an elite team of forensic science technicians who assist state and local authorities when needed. This team especially assists in the areas of counterterrorism and counterintelligence, as well as major crime scenes. Members of this team are paid at the top of the pay scale, on average well over $100,000.
Education Needed
In order to become a forensic science technician, it's typically necessary to have at least a bachelor's degree in one of the natural sciences such as biology or chemistry. Alternately, it's possible to directly major in forensic science.
If a prospective crime scene investigator does major in a general natural science should make sure to take some classes directly related to forensic science, as such classes would be looked at favorably during an application process.
A number of crime scene investigators working for police departments are also sworn peace officers. This means that in addition to a bachelor's degree in the aforementioned fields, they are also graduates of the police academy. This is obviously not a requirement for application for civilian crime scene investigator or other forensic science technician jobs.
Experience Needed
A college graduate and/or academy graduate is eligible to be hired as a crime scene investigator in a junior capacity. Crime scene investigators will undergo on-the-job training and are often mentored by more experienced technicians before they're able to work cases alone.
Technicians with more experience as investigators or forensic technicians will be able to command higher yearly salaries, while college graduates with little or no experience will end up more on the low end of the spectrum.
Another thing forensic science technicians can do to improve their qualifications is to gain certifications and licenses in the field. These certifications and licenses aren't necessary to enter the field in general, but may be required for certain specific positions.
Crime scene investigation is an exciting career, with an opportunity for work both in the lab and on-scene, making for a varied workday and lots of opportunity to earn a living in this career.