How to Become an Autopsy Technician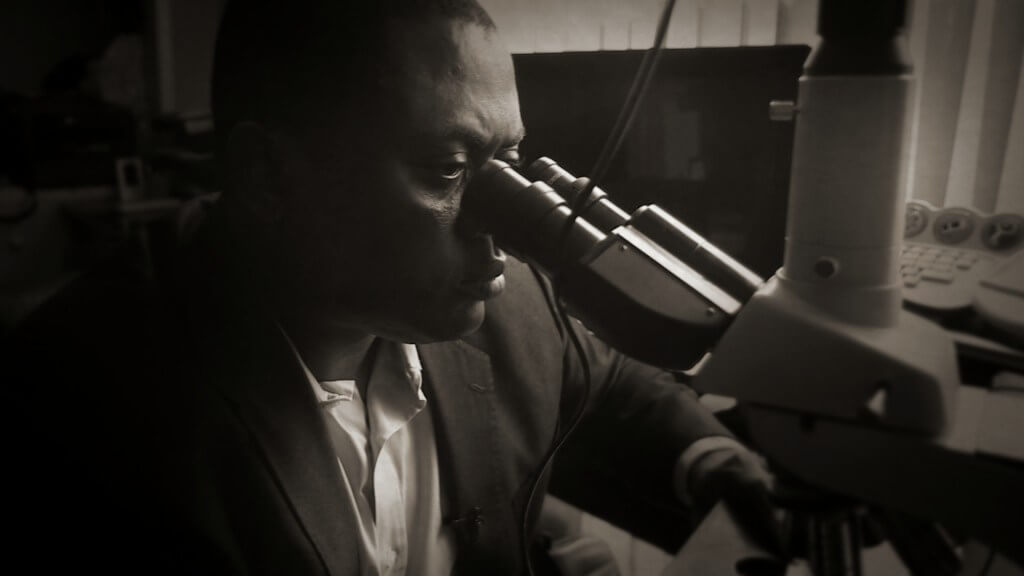 Every day someone passes away leaving family members wondering what caused their death. Because of the knowledge and dedication of autopsy technicians, loved ones usually get their answers. This career can be stressful but can also be very challenging and exciting, especially for someone who is not squeamish or bothered by bodily parts and fluids. Learn what it takes to become an autopsy technician as well as a little about the career working as part of the crime scene investigation team.
What is an Autopsy Technician?
An autopsy technician is a trained professional who works alongside pathologists, morticians or medical examiners. They help take care of deceased bodies to prepare them for burial or cremation. They also assist in performing many tests and examinations to determine the cause of death or for evidence in criminal cases. Autopsy technicians must be highly trained and educated to be able to complete the many duties of which they're assigned. Individuals who have an interest in human anatomy and an interest in learning more about the causes of death are often the ones who chose to become autopsy technicians.
Career Outlook
The U.S. Bureau of Labor Statistics (BLS) lists autopsy technicians in the category of forensic science technicians. According to the bureau, these professionals are expected to see an employment growth of 17% between 2016 and 2026, which should result in about 2,600 new jobs created by 2026. Autopsy technicians generally work in medical examiners' offices or in hospitals. Some may also apply to work in law enforcement.
RECOMMENDED ONLINE SCHOOLS FOR AUTOPSY TECHNICIANS
Review our featured programs to discover the right match for you
Salary for Autopsy Technicians
According to a 2017 BLS report, forensic science technicians earned wages that ranged from about $33,880 to $95,600 or more with the average annual wage at $61,220 and the hourly wage at $29.43. Various factors can affect their wages, including experience, training, employer or geographic location.
Below is an example of how wages can fluctuate from one state to the next. This is a list of the five highest-paying states for forensic science technicians followed by the five lowest-paying states. As you can see, there is a substantial difference (more than $40,000) in what these technicians earn in California and what is earned in Arkansas.
California – $82,650
Illinois – $79,630
Nevada – $76,160
Massachusetts – $75,570
Connecticut – $74,560
Arkansas – $39,830
New Mexico – $40,480
North Dakota – $42,240
Kentucky – $44,490
Maine – $46,930
How to Become an Autopsy Technician
To become an autopsy technician requires education and training. The individual must have a high school diploma to work in any autopsy positions. They should also have a solid background in chemistry, anatomy and biology. Must autopsy technicians have at least a bachelor's degree in forensic science, biology or mortuary science, which takes four years to complete. Completing an associate's degree program may be adequate for an entry-level position, but a bachelor's degree is the most common choice for this position.
Post-bachelor's work experience
Once the candidate has earned the bachelor's degree, he or she can generally seek employment and obtain some work experience. Another alternative is completing an internship, which provides the candidate with hands-on training. Some autopsy technicians wish to advance their careers and pursue a master's degree. The most common educational program for these individuals is a pathology assistant graduate program.
Forensic autopsy technicians must be well aware of departmental procedures and policies, including quality improvement, infection control standards, environmental standards and safety issues. They must also have a solid knowledge of the following.
Photographs and x-rays
Laboratory procedures
Modern pathological, forensic and lab practices and principles
Universal safety and precautions guidelines
Legal requirements relevant to medical examiners
Anatomy and medical nomenclature
RECOMMENDED ONLINE SCHOOLS FOR AUTOPSY TECHNICIANS
Review our featured programs to discover the right match for you
Physical requirements
Autopsy technicians must be physically able to lift and move bodies of various sizes. They must also have good judgment and knowledge to evaluate situations, assess alternative methods and make possible recommendations. They must also have a solid understanding of technical instructions and materials. Although they work alongside pathologists or forensic scientists, they must also be able to work efficiently and independently if necessary.
Day in the Life of an Autopsy Technician
Autopsy technicians assist coroners, medical examiners or forensic pathologists in working on deceased bodies. They generally work a 9-5 schedule during the week but may also be called into work in the evenings, on weekends or holidays if they're needed. This is often the case when working with law enforcement, and the information is needed as soon as possible. In cases like this, the autopsy technician may be called into work after hours will be required to stay until they can provide law enforcement with the information they need.
Autopsy technicians have many duties throughout their workday both on their own and working alongside pathologists. Some of their duties include:
Preparing autopsy room
Lifting and moving bodies
Providing containers for specimen collection
Collecting toxicology samples
Documenting notes on patient's clinical history
Weighing and eviscerating organs
Applying sutures to body
Opening and closing bodies
Performing diagnostic imaging and dental x-rays
Assisting pathologist with different parts of the exam
Positioning and photographing the bodies
Releasing bodies to mortician
Collecting fingerprints
Preserving and preparing evidence
Collecting and preserving physical and biological evidence, including clothing
Perform clerical work as needed
There are very few parts of the autopsy process that the autopsy technician does not perform from the moment the body arrives right up until it is released to the funeral home. Much of the experience the technician obtains can be used when applying for an advanced position. Some also choose to advance their education and pursue master's degrees, and the experience is extremely beneficial to these students.
Licensure, Certification and Continuing Education
Autopsy technicians are not required to be licensed or certified, but many choose to obtain certification to enhance their resumes and improve their career opportunities. Certification can demonstrate the individual's knowledge and commitment to the field. Candidates can obtain certification through the American Board of Medicolegal Death Investigators (ABMDI). To earn the certification, the candidate must pass a 240 multiple-choice certification exam. To be eligible to sit for the exam, the applicant must meet the following requirements.
Be at least 18 years old
Have a high school diploma or equivalent
Be employed in a Coroner or Medical Examiner office and have the duties of supervising or conducting death scene investigations
Have at least 640 hours of experience in death investigations
Once the candidate successfully passes the exam, he or she has earned the title of Diplomate of the ABMDI and is given a certificate with a certification number that can be given to potential employers. In order to maintain certification, the autopsy technician must be a current ABMDI member in good standing, demonstrate knowledge of the Code of Ethics in writing and show proof of 45 hours of continuing education.
Sources:
https://abmdi.org/registry_certification American Board of Medicolegal Death Investigators
https://www.bls.gov/ooh/life-physical-and-social-science/forensic-science-technicians.htm