Talent Acquisition Specialist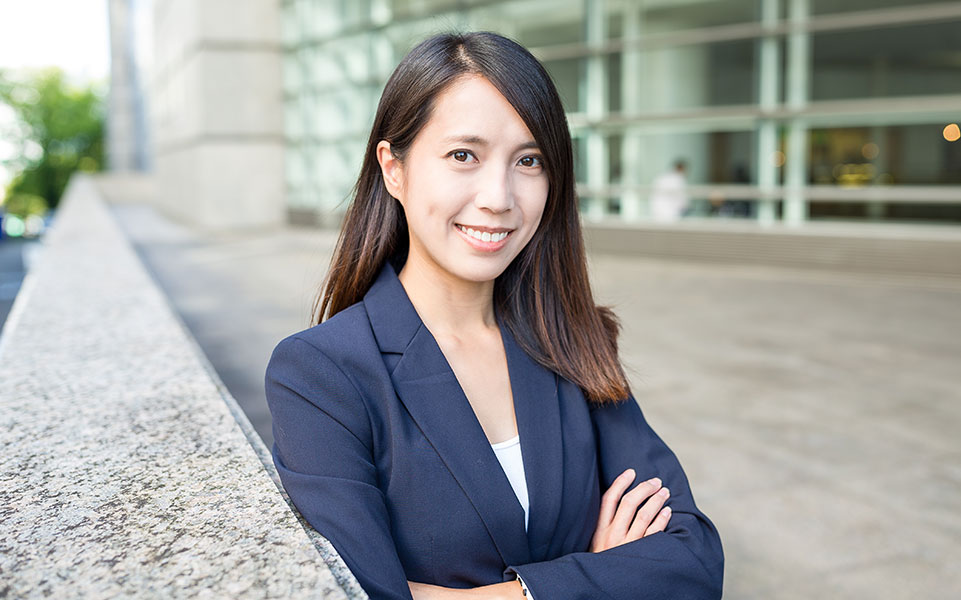 Finding the right employees is more than just finding someone who has a degree or some experience in that area. Often, it involves looking a little deeper and finding the right candidate for a specific job, which is why many organizations choose to use the services of a talent acquisition specialist. Talent acquisition specialists specialize in finding, identifying and hiring specific employee types. Talent acquisition specialists may be described as hiring specialists with a nose for talent and the ability to fit the employee for the job.
What is a Talent Acquisition Specialist?
A talent acquisition specialist is a type of human resources (HR) specialist who may work in an HR department of an organization or work independently. Although they might be found in various types of organizations, they're more commonly used in highly competitive job markets that are changing and growing at a rapid pace. They're frequently used in industries like healthcare, technology and finance where important positions need to be filled quickly and with the right individual.
Although a talent acquisition specialist is an HR specialist, their job duties are more technical and specific. An HR specialist may hire a candidate to work in an organization in various capacities. The employee may work in one department and receive cross-training to work in other areas as well. The talent acquisition specialist, on the other hand, will find a specific type of employee that has the talents and qualifications for a specific job.
Large corporations might utilize their services more because they don't want to have to spend the time training a new hire. They want a candidate that is already skilled in the areas needed for the open position. Talent acquisition specialists find these specific employees. They use various platforms to find the necessary talent, including state employment agencies, social media, job boards, employee referral programs and various professional associations.
Day in the Life of a Talent Acquisition Specialist
The daily routine for a talent acquisition specialist can vary depending on the size of the company and the actual company itself. Their main responsibility is to screen, recruit, interview and find the ideal candidate for the position. In some cases, they may also create a specific recruiting policy for the company. The talent acquisition specialist's job is mostly completed indoors with the specialist making telephone calls or performing internet research to find potential employees.
They also collaborate and liaison with operations and human resources departments or any department responsible for hiring new candidates. The talent acquisition specialists usually report to the human resources manager. Although their job is typically spent in an office, other factors about the job can vary. One specialist might work during the daytime while the next one might work well into the evening.
Some talent acquisition specialists might also make recruitment trips to places outside of the office or even outside of the area. Many parts of their day may be spent with employment agencies and professional human resources associations. Their daily routine can frequently change.
Traits and Qualities of a Talent Acquisition Specialist
Although a degree and several years of HR work experience are very important for a talent acquisition specialist, they must also possess other qualities and traits. They must have excellent interpersonal and communication skills because a large part of their day is spent talking with department managers, corporate leaders and potential employers. Good leadership skills are necessary so that the talent acquisition specialist can work with a group of potential work candidates and speak on behalf of the company that hired them to find the employees. Active listening is also a key skill of any talent acquisition specialist because they have to be able to hear what a hiring manager means even if they are not expressly saying it, and also hear things from candidate interviews that may be beneficial or may be red flags.
A talent acquisition specialist will not only recruit and hire specific employees, but they must also determine which employees will benefit the company the most, so having good decision-making skills is absolutely a must. An important part of their job is not just finding and attracting the most qualified candidates but also being able to identify future staffing needs and how to correctly assess the right candidates for the job.
A talent acquisition specialist should be very perceptive and intuitive. Because they cover all areas of the hiring process, they must always be aware of recruitment standards, industry trends and competitor practices. Because they are usually the face of the organization in which they represent, the talent acquisition specialist must be able to make it a positive experience for the potential employee through all the phases of the hiring process.
Career and Salary Outlook
Talent acquisition specialists fall into the category of HR specialists. The U.S. Bureau of Labor Statistics (BLS) has reported that HR specialists should experience a job growth of 7% between 2016 and 2026. Although digital marketing and the use of the Internet has tempered the need for HR specialists somewhat, talent acquisition specialists will still be in demand for companies looking for unique and specialized employees.
Talent acquisition specialists who have obtained work experience in the field may choose to advance to the following positions.
Human resources manager or director
Senior recruiter
Human resources generalist
Talent acquisition director or manager
Recruiting manager or director
Senior talent acquisition manager
As of a September 2018 report by PayScale, talent acquisition specialists earned an average yearly wage of $54,103 with wages ranging from $39,297 to $75,897. They also reported that talent acquisition specialists earned commissions ranging from $3,915 to $20,273.
Education Needed

A talent acquisition specialist must have at least a bachelor's degree and a minimum of five years of relevant work experience. The degree should be in human resources, human resources management or related field. The most ideal degree might be in human resources with a concentration or specialization in talent acquisition. This particular type of program will teach students all parts of the hiring process, including advertising, screening, recruiting, interviewing and hiring of the new employees.
They also learn about communication, motivation, personnel management and compliance processes. The student also will obtain the necessary knowledge of benefits and compensation. Certification is not required of talent acquisition specialists, but they may choose to obtain voluntary certifications from human resources associations. One example is the Talent Acquisition Specialty Credential, which is offered through the Society for Human Resource Management.
Talent Acquisition Specialist Resources:
LinkedIn
https://www.linkedin.com/
Still the number one resource for talent acquisition specialists, this social platform helps you connect, post jobs and much more.
Recruiting.com
https://www.recruiting.com/career-sites/
This is a career site that helps you manage candidates in one place complete with a partner team to help you recruit.
TalentHQ
http://www.talenthq.com/
TalentHQ is a blog and training resources for recruiters. Explore webinars and connect with other recruiters.
TalentBin
https://www.talentbin.com/
Monster's TalentBin is a treasure trove of resumes and helps you manage a talent pipeline as you source and interview candidates.
HiringSolved
https://hiringsolved.com/
Candidate discovery made easy with this platform that uses Artificial Intelligence to source candidates with diversity and candidate matching in mind.
Hired.com
https://hired.com/employers
Curated marketplace of talent resumes specializing in the tech industry helps you get candidates faster and more accurately.
Zillion Resumes
https://www.zillionresumes.com/
Aggregator of resumes from a lot of sources, touts itself as a more affordable solution to help recruiters find the right talent.
CareerBuilder
https://hiring.careerbuilder.com/resume-database
Resume database from the popular CareerBuilder gives you access to a wide variety of talent from 125 million different resumes.
Sources:
https://www.payscale.com/research/US/Job=Talent_Acquisition_Specialist/Salary
https://www.bls.gov/ooh/business-and-financial/human-resources-specialists.htm#tab-2