Bachelor's Degree in Psychology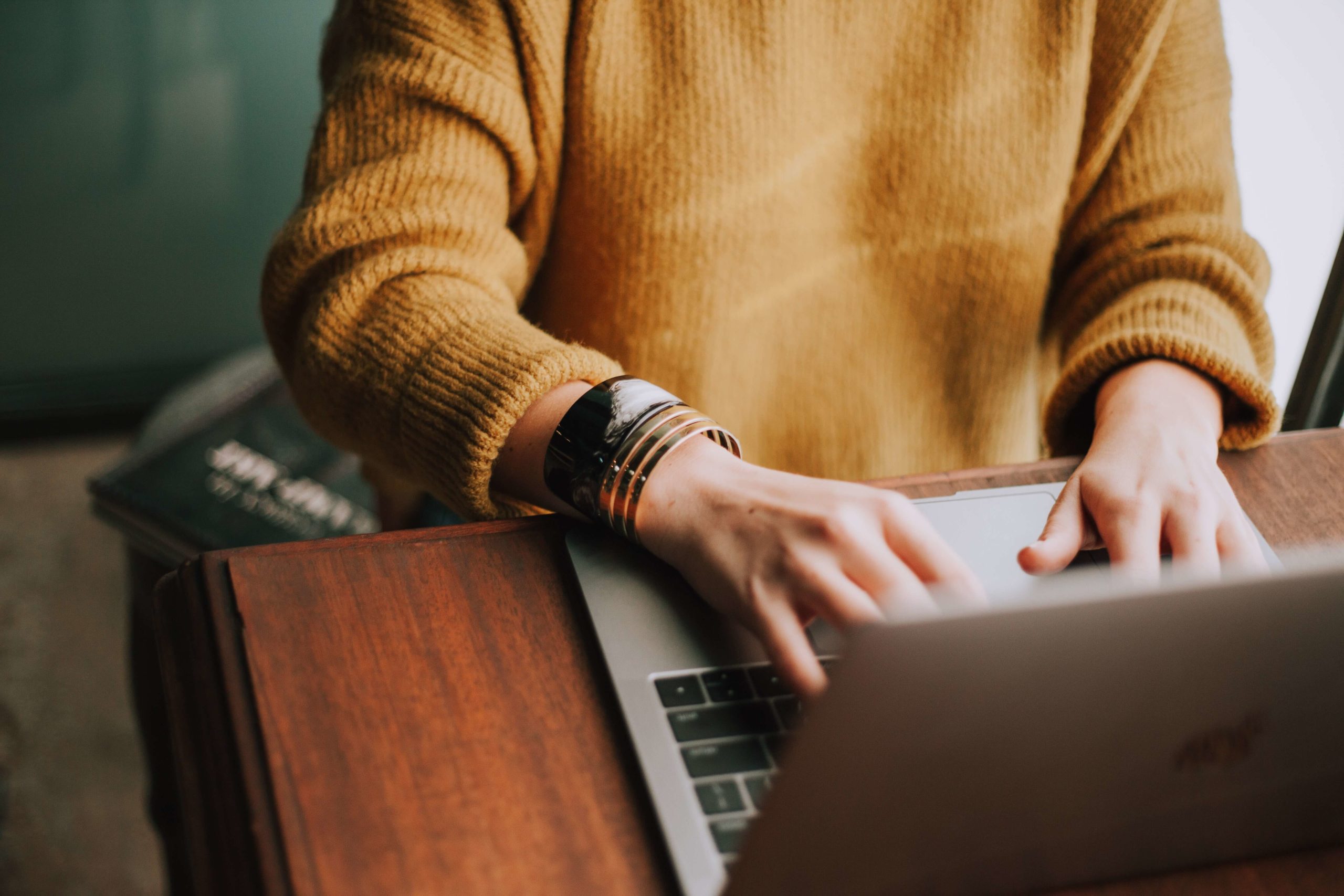 A bachelor's degree in psychology can open you up to a variety of psychology careers. While a graduate degree is generally the minimum degree for those interested in working as licensed psychologists, this is not to deter an individual from pursuing a bachelor's degree. There are more options available to graduates of an undergraduate psychology degree than one would imagine.
Is a Bachelor's Degree in Psychology Right for You?
You may hear from many people that a bachelor's in psychology is just not worth it. After all, if you can't use it to become a psychologist, why bother, right? The truth of the matter is that a bachelor's degree can open many doors for you. There are very good reasons for all the undergraduate degrees around today, psychology is one of the most popular.
The curriculum offers students the option of studying not just psychology but also various specialties in the field. In fact, this undergraduate degree is the ideal choice for a student who wants a curriculum loaded with psychology without spending many years in college.
If you're interested in learning about psychology but don't want to spend years and years in college and don't necessarily aspire to be a psychologist, a bachelor's degree in psychology might be the ideal degree choice.
Many counselors or coaches have bachelors degrees in psychology and have life-long, satisfying careers. Other specialties will require the next level of education, the masters degree, or even a doctorate degree. Clinical psychologist and forensic psychologists, for instance are two of those specialties. Most of the time, psychologists within private practice have at least earned their master's degree.  But understand, these practitioners started their education with a bachelor's degree in psychology. In the field of psychology, it forms the basis for your career.
Many of the psychology career paths available to professionals with a bachelors degree that are related to helping people with family issues in general, including school counselors, divorce counseling, and social work. Once you have your degree, the possibilities really open up for you.
Pros and Cons of a Bachelor's in Psychology
Earning a bachelor's degree in psychology can be a real boost to your career. It can open up many doors for you. Most people find that careers that were out of their reach in the past were within their grasp after they earned the bachelor's degree. However, like with many other degrees, there are both pros and cons to having a bachelor's in psychology.
Pros of the Bachelor's in Psychology
It offers many more career opportunities than an associate's degree in psychology.
The bachelor's degree offers a diverse number of potential jobs and career opportunities.
The degree is flexible in that it not only prepares students for the workforce but also acts as a foundation for graduate degrees.
Due to the popularity of this degree and the large number of students pursuing it, there are many grants, scholarships, and funding opportunities for students.
Cons of the Bachelor's in Psychology
Because the bachelor's degree is generally the minimum degree for a psychology job, graduates with higher degrees may see better job offerings.
The bachelor's degree may not be sufficient to obtain the certification and licensure required for many clinical jobs.
Although it's cheaper than a graduate degree, the cost to earn a bachelor's degree in psychology is still quite expensive.
Admission Requirements for a Bachelor's in Psychology
Every college and degree program has specific admission requirements the applicant must meet in order to be approved or accepted into the program. Although some requirements might vary by school or department, these are the admission requirements most commonly found for bachelor's in psychology programs according to general requirements from the University of Milwaukee.
High school diploma, GED or equivalency
High school transcripts
Personal and professional recommendations (two to five)
Standardized tests (SAT/ACT)
Person statement of intent
Proof of current Immunization records
Students hoping to be admitted into a bachelor's degree in psychology program may wish to go the extra mile to improve their chances. One way is to find work in a relevant field to gain experience. Another way is to perhaps complete an internship with a licensed clinical psychologist.
The experience and knowledge gained from working in a psychology office can be very beneficial in terms of improving admission chances. In some programs, this experience may be used for credits in the undergraduate program.
Coursework
The bachelor's degree in psychology program is typically a four-year program that requires completion of about 160 credits. The program consists of not just coursework in the form of courses, but also research-based projects, practicums, and internships. Students in the program will perform a lot of research for the courses and the practicums.
They will also develop skills like written communication, critical thinking, social development, oral communication, collaboration and interpersonal effectiveness. In addition to general education courses, the program includes the following course topics.
Careers in Psychology
Statistical Methods
Intro to Statistics
Research Methods
Social-behavioral Sciences
Humanities
Social Development
Undergraduate psychology programs often offer areas of concentration such as:
Mental Health/History of Psychology
Exercise/Sports Psychology
Family Studies
Abnormal Psychology
Industrial/Organizational (I/O) Psychology
Child Developmental Psychology
Towards the second half of the program, the student is typically required to complete research-based projects as well as supervised internships in a psychology-based environment to obtain hands-on training.
What can I do with a Bachelor's in Psychology?
The answer to this question is far from a simple answer because it all depends on your career goals and aspirations. Although most people assume choosing a psychology degree automatically means wanting to become a licensed clinical psychologist or a licensed mental health counselor, there are so many other career paths in psychology.
While you may find some clinical positions in psychology, you will also find many non-clinical careers. In fact, there are many entry-level positions possible with a bachelor's degree in psychology. Bachelor's in psychology programs provide students with various skills in not just communication but also the social sciences, which may make them eligible for many careers and jobs.
Graduates of undergraduate psychology programs may find work in the following areas.
Business
Human Resources
Social Services
Criminal Justice
Education
Marketing
Sales
One example of a job for a baccalaureate degree holder would be working in a psychology office in an administrative position or as a psychology assistant. You might also find a job as life coach or career counselor. The possibilities are almost endless.
Graduates of a psychology undergraduate degree program can choose different paths. Of a large number of holders of psychology bachelor's degree, 25 percent go on to earn graduate degrees in psychology, 18 percent earn advanced degrees in non-psychology fields and 57 percent are in the workforce, according to the American Psychological Association.
One way to look at it is if the bachelor's degree in psychology were not a good choice, there would not be so many graduates working today at jobs they could not otherwise have. While the bachelor's degree in psychology may not qualify the applicant for one particular job, it definitely qualifies him or her for a large number of jobs. Here is just a small list of the many jobs that may be available to an individual with a bachelor's degree in psychology.
Compensation and Benefits Manager
Psychiatric Technician
Rehabilitation Specialist
Labor Relations Manager
Personnel Recruiter
Career/Employment Counselor
Market Research Analyst
Child Welfare/Placement Counselor
Loan Officer
Probation/Parole Officer
Police Officer
Research Assistant
Correctional Treatment Specialist
Computer Programmer
Customer Service Representative Supervisor
Psychological Stress Evaluator
Public Relations Representative
Occupational Analyst
Types of Bachelor's Degrees in Psychology
There are generally two types of bachelor's degrees in psychology: A Bachelor of Arts (B.A.) and a Bachelor of Science (B.S.). While they both require general education courses, the B.S. degree is more science-based general education courses while the B.A. degree has more liberal arts-based general education courses.
You'll find more courses in mathematics, chemistry, and biology in the B.S. program. Students who want to join the workforce upon graduation generally choose the B.S. program. The B.A. program is usually the choice for students who want careers in psychology and plan to advance their education.
Many colleges offer a bachelor's in psychology through distance learning. The online programs are a great choice for an individual who can't attend college on campus on a full-time basis. Studying online allows the student to continue working while earning the degree.
Students in the B.A. program often work in a psychology setting while earning the degree. This is very beneficial because they can gain experience working in the field, possibly earn academic credits and even complete an internship.
Careers and Salaries with a Bachelor's in Psychology
While it's impossible to list all the careers for someone with a bachelor's degree in psychology because there are so many, here is a list of some of the most popular careers and their average annual salaries nationwide according to a May 2019 report by the U.S. Bureau of Labor Statistics (BLS). It also lists the wages earned in the lowest ten percent and the highest 90 percent.
Psychiatric Technician – Annual average wage of $37,550 with wages ranging from $23,440 to $62,120
Rehabilitation Specialist – Annual average wage of $40,261 with wages ranging from $31,000 to $66,000
Labor Relations Specialist – Annual average wage of $69,020 with wages ranging from $19,230 to $124,380
Loan Officer – Annual average wage of $76,200 with wages ranging from $32,560 to $132,680
Probation/Parole Officer – Annual average wage of $59,910 with wages ranging from $36,370 to $94,860
Career Employment Counselor – Annual average wage of $41,000 with wages ranging from $29,000 to $57,000
Research Assistant – Annual average wage of $51,340 with wages ranging from $28,190 to $78,800
Psychological Stress Evaluator – Annual average wage of $42,823 with wages ranging from $32,107 to $51,755
Compensation and Benefits Manager – Annual average wage of $134,210 with wages ranging from $69,870 to $163,980
It's important to realize that although these wages are averages, there are many factors that can affect earning potential. The most common factors are experience, degree level, certifications, employer, and geographic location to name a few.
A bachelor's degree in psychology is a great entrance into the field of psychology and counseling. Your more specific and licensed opportunities start to open up when you move beyond a bachelors degree and move on to earning your masters degree in psychology.