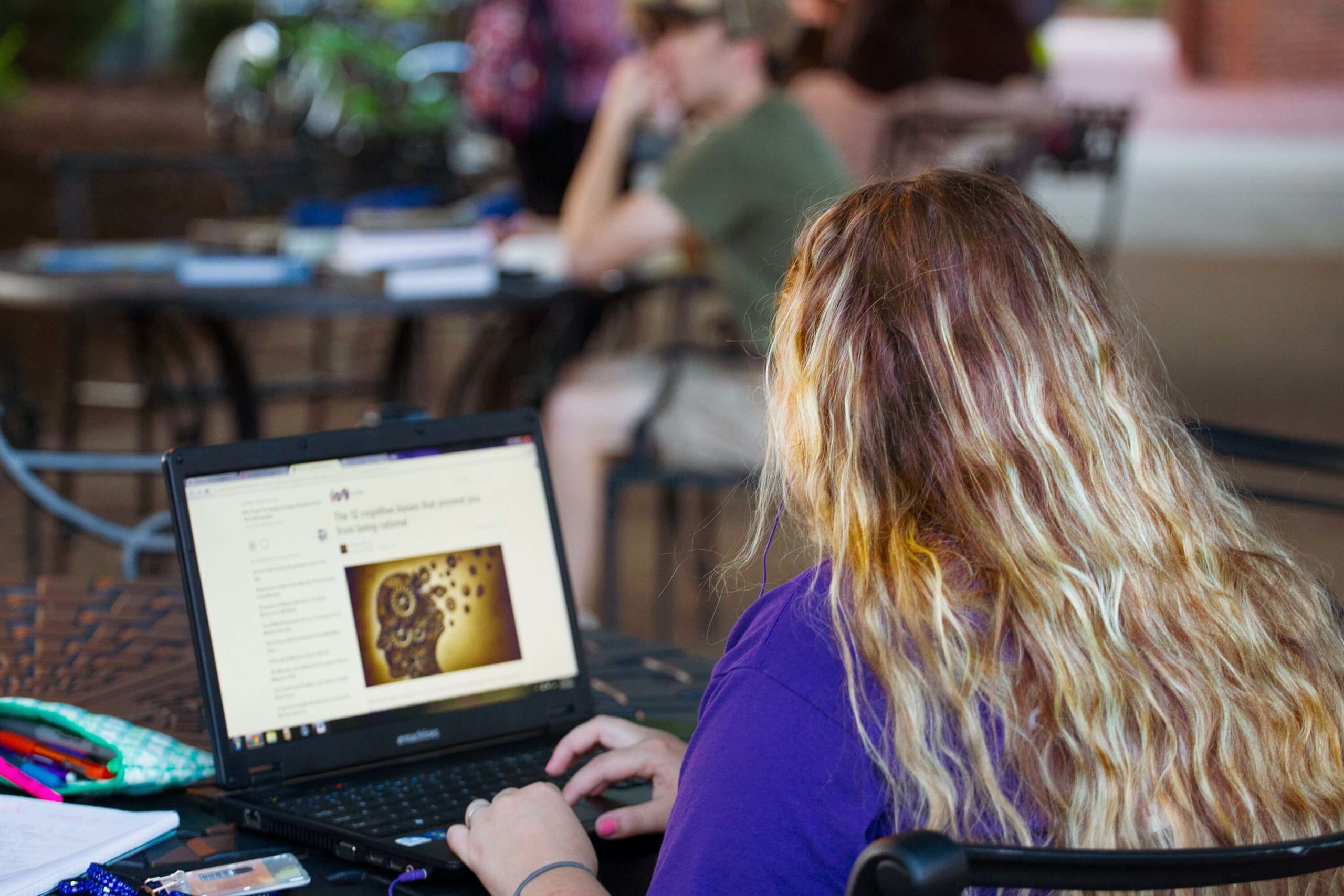 A career in psychology can be challenging and yet very rewarding. You'll have the opportunity to work in a variety of settings where you can help others. Psychology careers require education and training with a bachelor's degree in psychology being the minimum degree. Choosing between a Bachelor of Arts (BA) in Psychology and a Bachelor of Science (BS) in Psychology can be a big decision.
Psychology BA vs BS is often a concern among students considering psychology careers. What are your career options? Do you wish to advance your education? The answers to these questions, among others, may help you decide which degree will best serve your needs and career goals.
Differences between a BA and a BS in Psychology
Students who are considering earning a degree in psychology often find themselves debating the topic of psychology BA vs BS. Although both are undergraduate programs that focus on psychology, there are some differences between the two degrees. The main difference for the two programs can be found in the curriculum.
BA students will complete courses in behavioral, cognitive and social psychology while also taking courses in political science, history and social psychology. Students in the BA in a Psychology program will take psychology-based courses and social science courses.
The BS curriculum has the student focusing on technical studies in math, science and statistics. While the BS student takes courses in psychology subsets, they also take advanced courses in statistical analysis, neuroscience and clinical psychology. The BS program also offers specializations that prepare students for graduate work or advanced degrees.
These might include workplace, developmental and addictions -psychology. Many schools also offer a BS-to-MS psychology degree option. One similarity in the two programs is that they both have students studying general psychology theories and basic research methods used in psychology.
Advantages of a BS in Psychology
The BS in Psychology has a few advantages over the BA program. Those interested in training to become psychiatrists or for careers in healthcare or leadership careers often choose the BS program. Many of the BS psychology program offers tracks in business with specific courses in human resources, management and leadership.
However, students who want to advance to graduate studies in psychology most often choose the BS in Psychology program. The BS program acts as a foundation for graduate programs. A student interested in going to medical school may start his or her learning through a BS Psychology program.
These individuals may also choose positions in government, business and mental health facilities. Students who want careers where they can be analytical and technical may find the BS to be the ideal choice.
Advantages of a BA in Psychology
There are advantages to both the BA in Psychology and the BS in Psychology. A lot of it has to do with what the student wants to do in his or her career and how many choices they wish to have. One advantage of the BA in Psychology is that the student has more flexibility in choosing non-psychology courses than he or she would have in the BS program because the BA program requires fewer psychology courses.
Generally, students who enroll in a psychology undergraduate program are students who are interested in careers in psychology. This is another advantage of taking a BA in Psychology. The BA program prepares students for graduate school to prepare for a career as a psychologist.
The BA in Psychology not only prepares students for careers in psychology but in various branches of psychology, such as forensic psychology, child psychology or even organizational psychology. Bottom line – the BA program allows student to customize their education based on their career interests. Additionally, students who want to begin working immediately after graduation generally find the BA to be the better choice.
Career Differences
Most psychology positions require a master's degree. In fact, you cannot become a psychologist, marriage and family therapist or behavior therapist unless you have a master's degree or higher. Although a graduate of a bachelor's degree in psychology, whether it's a BA or a BS, may allow you to work in the psychology field, it won't be as a psychologist.
You may find work in an administrative role in a psychology office or as a non-clinical assistant but not as an actual psychologist. This is the case with either the BA or BS in psychology. However, some graduates of psychology bachelor's degree programs may teach psychology in high school if they meet that state's certification requirements.
There are not a lot of career differences between graduates of a psychology BA vs. BS, but there are enough to make them noteworthy. The BA curriculum includes courses in the social sciences arts and humanities, which prepares students for careers in criminal justice, law, business and journalism.
The Bachelor of Arts program also provides students with the critical thinking and communication skills necessary for jobs as human resource specialists, social service caseworkers and as nonprofit program associates.
The Bachelor of Science in Psychology program provides students with good research and analytical skills necessary for jobs as psychiatric assistants, rehabilitation caseworkers, career counselors and laboratory assistants. The similarities of the BA and BS programs teach students to be empathetic and understanding of the needs of others as well as how to work for their best interest. These qualities are sufficient for jobs in customer service, teaching and market analysis.
The U.S. Bureau of Labor Statistics (BLS) projects a job growth of three percent during the decade of 2019-2029. While this growth may not seem very high, the field of psychology is very much in demand, which means more career opportunities even for graduates of bachelor's degree psychology programs.
The projected growth for psychologists may only be three percent, but the projected job growth for many positions that are possible to graduates of psychology bachelor's programs is often much higher. For instance, the predicted job growth for psychiatric technicians and aids is 12 percent, while the predicted growth for social service caseworkers is 13 percent.
The American Psychological Association lists the following jobs possible for graduates of bachelor's in psychology programs include:
Labor Relations Manager
Occupational Analyst
Caseworker
Benefits Manager
Child Development Specialist
Child Welfare/Placement Caseworker
Preschool Teacher
Psychiatric Technician
Psychiatric Aide/Attendant
Substance Abuse Counselor
Health Care Facility Administrator
Employment Counselor
Victims' Advocate
Vocational Training Teacher
Human Resource Advisor
Salary Differences
The salary differences between graduates of the BA program and the BS program are not very noticeable. The differences that do exist aren't so much due to the degree as the actual position. Below are some average annual wages for many of the psychology jobs listed above.
While it does look like jobs for BA holders pay slightly higher wages, it's important to remember it has a lot to do with the actual job, and there are so many jobs available to both. The wages are as of a 2019 BLS report.
Psychiatric Assistant – Average annual wage of $33,780 with wages ranging from $23,440 to $62,120
Career Counselors – Average annual wage of $57,040 with wages ranging from $34,380 to $96,090
Rehabilitation Caseworkers – Average annual wage of $49,870 with wages ranging from $35,950 to $63,790
Laboratory Assistant – Average annual wage of $53,120 with wages ranging from $30,920 to $81,530
Social Service Caseworkers – Average annual wage of $61,230 with wages ranging from $34,210 to $90,800
Human Resources Specialists – Average annual wage of $61,920 with wages ranging from $37,180 to $105,930
Journalist – Average annual wage of $46,270 with wages ranging from $24,520 to $117,170
Read on for more detailed information about a Bachelor's in Psychology.