Masters Degree in Psychology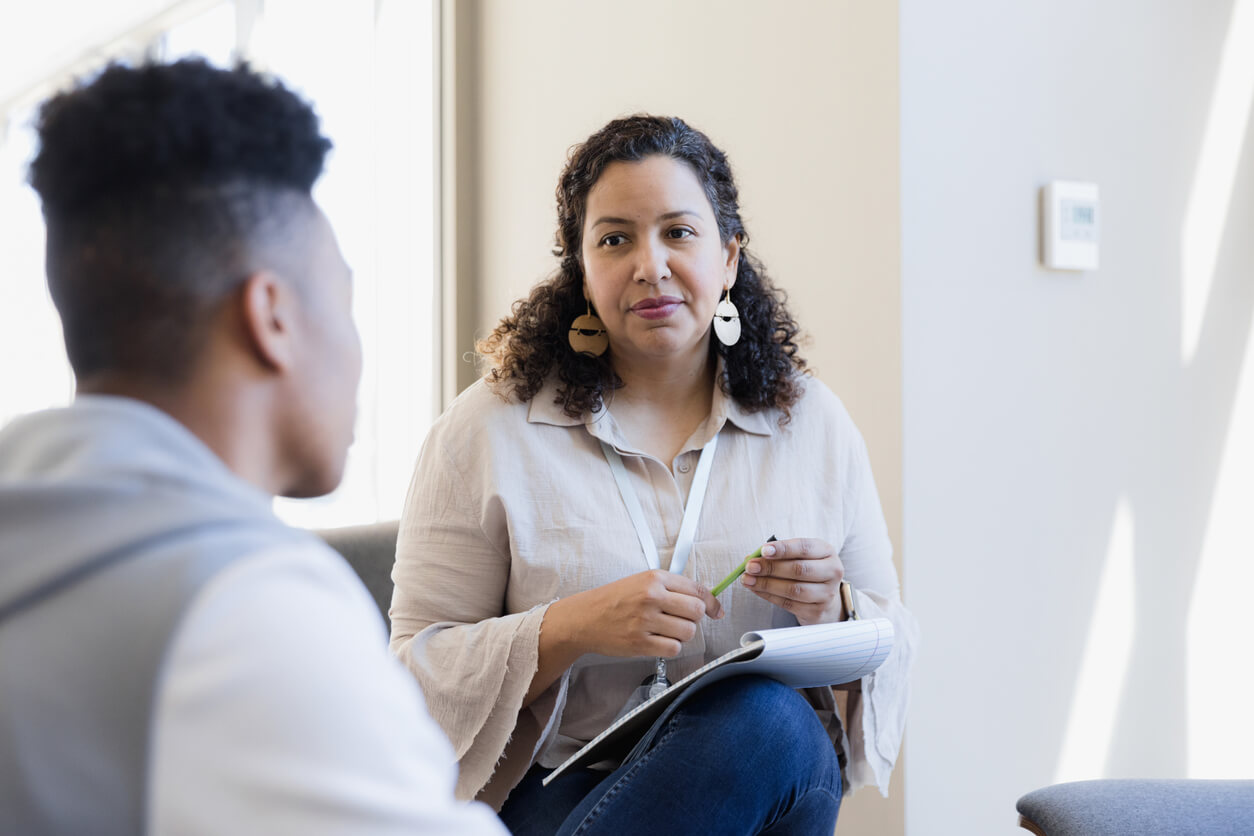 When you have a bachelor's degree in psychology, you can choose from a wide variety of entry-level jobs. But many people with bachelor's degrees do not necessarily build a career in the field of psychology. This is because psychology has many applications in various fields. Any company that is in the business of serving customers, like employers in the hospitality industry, can use employees with psychology degrees. Those who are serious about continuing with their psychology career go beyond their bachelor's degree and take up a master's degree in psychology.
A master's degree in psychology is a graduate degree chosen by individuals interested in a career in psychology. Some students may choose a master's in psychology as a stand-alone program to achieve a specific career goal such as research while others used it as a foundation for a doctoral degree.
A master's degree in psychology can open up doors to lucrative careers within the health and education fields. There are also jobs for master's degree holders in the corporate world. In any industry, the responsibilities are similar, but the settings are different.
What is Psychology?
Psychology is a scientific and multifaceted discipline that involve the study of the mind and behavior. It also includes various sub-fields, such as clinical, health, human development, social behavior, sports and cognitive processes. Professionals studying, researching or practicing psychology often focus on specific topics, such as nature vs. nurture; memory; attraction; and free will vs. determinism, among many others.
Although psychology covers a lot of ground and a lot of area, it mostly involves four areas of focus, which include describing, explaining, predicting and changing the mental processes and behavior of certain individuals.
Describing – The first part of psychology involves describing the mental actions and behaviors to others.
Explaining – Once professionals have described the individual's behavior, they explain or propose a theory on why the behavior is taking place.
Predicting – Professionals predict what future behavior will be based on their explanation of the behavior. If they're inaccurate with their predication, they often need to go back and alter or revise their explanation.
Changing – Change can only take place after the behavior has been accurately described, explained and predicted.
Online Master's in Psychology
Many bachelor's degree holders want to pursue graduate courses but can't do so immediately because of financial and time constraints. Now, it is even easier to get a master's degree in psychology through an online program. The courses are set up so that you can work around your schedule and deal with schoolwork when you can. However, don't think there is a lack of discipline to an online master's program. These are still taught by the same instructors you would get in a brick-and-mortar setting, and they are giving the same challenging and engaging curriculum you would receive in-person. Technology has also improved, and the online courses of today make you feel like you are right there in the classroom.
The option of studying in remote classrooms (your own home, coffee shops, etc.) can be very attractive because you can work during the night and attend classes online either live or asynchronously, whichever works best with your schedule. Most colleges and universities offer programs online and on-campus, and since Psychology is a popular program, it is not hard to find lots of options.
Some online universities offer more advanced software that can allow students to ask questions while the online lesson is in progress.
Is a Master's in Psychology Worth it?
If you want to advance in the field of psychology or business, then yes, a master's is worth it. However, if you don't have a strong motivation, then the trials of a graduate degree may not be for you. You should talk to others in the field and check your own motivations prior to enrolling. The APA has a good list of reasons not to get a degree, but the reasons to get a master's are many:
Greater job prospects
More esteem and regard in the field
Ability to work as a trained psychologist
Higher salary
Rewarding career
Program Highlights
The master's in psychology degree generally takes about two years to complete. The candidate is generally required to have a bachelor's degree. While the bachelor's degree does not necessarily need to be in psychology, the student should have completed prerequisite courses such as research methods, statistics and psychology theory or introductory psychology.
Master's in psychology programs are often competitive in nature with schools often only admitting a certain number of students. Applicants to this program may also be required to have a minimum grade point average of at least 3.0. They may also be required to submit the following.
Graduate Record Examinations (GRE) scores
Resume describing research and academic experience
Letters of reference
Personal statement
An outline of who they feel the psychology degree can help them meet their career goals
The master's in psychology is a popular degree choice for students interested in online learning. The candidate can work in a psychology-based job while earning the degree. Various colleges and universities across the nation offer master's degree in psychology programs.
The master's in psychology program can vary from school to school but typically offers students a choice of what are of psychology they wish to study. These might include clinical psychology, diversity management, experimental research, community psychology, industrial-organizational research, psychological science, and school psychology.
Many psychology master's degree programs also offer students a choice of two different tracks. Those wishing to advance to a doctoral degree typically choose the research track, which requires the student complete a thesis. Students who wish to work with clinical licensed psychologists generally choose the other option.
Potential Job Titles
Graduates of the master's degree in psychology are qualified for positions in several areas of psychology.
Clinical Psychology
Experimental Psychology
Sport Psychology
Industrial and Organizational Psychology
Human Factors Psychology
Business Psychology
Applied Psychology
Forensic Psychology
Upon completing the master's degree in psychology, the graduate may find work in various settings, including non-profit organizations; family and child service organizations; schools; local, state or federal governments; community colleges; law enforcement agencies; healthcare agencies; group homes; and religious organizations. Possible job titles include:
Family services worker
Human resource manager
Social service manager
Market researcher
Instructor at a community college
Research assistant
Organizational consultant
Health project coordinator
Project manager/coordinator
Data manager/analyst
Employee trainer
Intervention advocate
Although graduates of the master's degree in psychology may find work in psychology fields like clinical psychology, school psychology and counseling, these areas usually, require a doctoral degree, which takes about two to three more years of college beyond the master's degree. Most psychologists, especially clinical psychologists, must be licensed; however, licensure requirements vary from state to state.
Certification is also typically required for clinical positions. However, individuals with the master's degree may work with licensed clinical psychologists as assistants or in research settings.
Psychology Career and Salary Outlook
Psychologists are expected to experience a job growth of 14 percent during the 2018-2028 decade as reported by the U.S Bureau of Labor Statistics (BLS). More people today are turning to psychologists for help dealing with problems, which is increasing the demand for psychologists. They are also needed to work with school students and the aging population as well as with veterans suffering from war trauma and PTSD. Psychologists are also in demand to work with students suffering from learning disabilities.
There are various types of psychologists, and the career outlooks for each one various. The BLS predicts that about 26,100 new psychologist jobs will be created by 2028 of these 23,800 being clinical, counseling and school psychologist roles, 200 of these jobs being industrial-organizational psychologists and 2,100 being all other types of psychologists.
The salary outlook for graduates of a master's degree in psychology can vary depending on the position the candidate holds, but the potential for good wages is very good. As of May 2019, psychologists overall earned a median annual wage of $80,370. Clinical, counseling, and school psychologists earned $78,200 while industrial-organizational psychologists earned $92,880 and psychologists, all other types earned $101,790.
Source: https://www.bls.gov/oes/current/oes193031.htm
Sample Curriculum
Although the overall curriculum for a master's degree in psychology program may be fairly similar from one school to another, a difference may be found in students who choose a specific concentration. One example might be a Master's in Psychology with a concentration in development psychology or industrial-organizational psychology. However, students typically have a choice of choosing an area of concentration or a general curriculum.
The master's degree program is usually comprised of about 36 credits. This might include six credits in research methods, six credits of electives, nine credits of core courses, nine credits of additional electives and six credits on the capstone course. Core courses might include the following:
Research Methods I
Research Methods II
Behavioral Assessment I
Behavioral Assessment II
Cognitive Study
Social Psychology
Developmental Psychology
Professional Issues and Ethics
A major requirement of graduate students is a capstone project, which is usually in the form of a dissertation or thesis. Students choose a specific area of research and are usually required to have it approved by their instructor. Because of the important role the thesis plays in the program, students often begin work on the thesis in the first year. They make a hypothesis, research it and have to not only present their hypothesis to the instructor but must also prove it through extensive research.
A Rewarding Career
You can continue with your career in psychology as long as you complete your graduate studies. Many psychologists with doctorate degrees still enjoy working in the same field after several decades. Those that have retired from the corporate scene have taken the option of writing books to share their wealth of experiences and knowledge in psychology. Some take on a rewarding academic career as professors in a college or university.
Many psychologists work in research, as psychological findings are important in many aspects of society, like in law enforcement and in the educational field. Psychologists help shed light to various issues and solve problems for other people as long as the case has something to do with human cognition and behavior. In short, you will never run out of jobs if you have the credentials to build a stable career in psychology.
Go back to psychology degrees