Become a Psychiatric Technician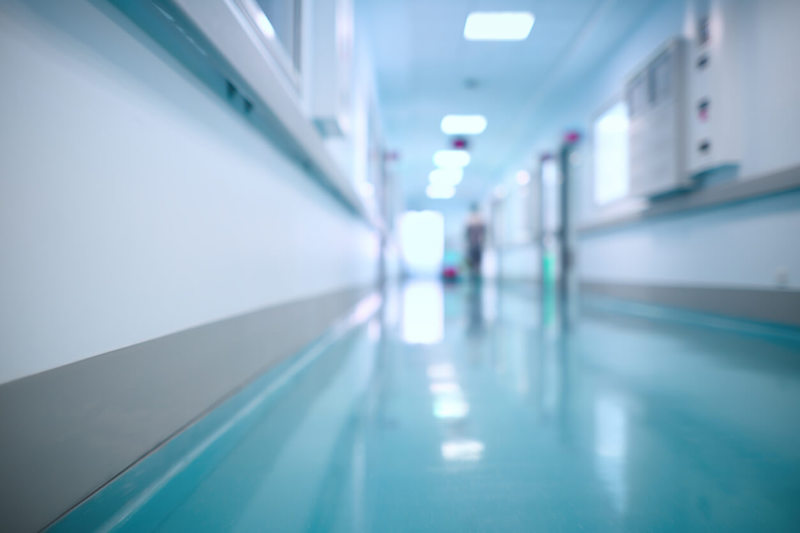 What Can You Do With a Psychology Degree? Psychiatric Technician
Maybe you are actively pursuing a degree in psychology at a university or one of the online psychology schools and find yourself thinking: what can I do with a psychology degree once I graduate? If you are seeking jobs with a psychology degree and you are a person with a lot of patience, compassion and interpersonal skills, a job as a psychiatric technician could be the right fit for you. Read on to learn more about what a psychiatric technician does, how to become one, and reasons why you might choose this as your career.
What Are a Psychiatric Technician's Job Responsibilities?
A psychiatric technician works with patients who have mental illness and or developmental disabilities. As a technician, you would be responsible for working with psychiatrists, psychologists and other professionals to help patients with therapeutic care. You would assist with the admitting and discharging of patients in the facility, administer medications and treatments as instructed by doctors and other professionals, and monitor the patient's vital signs (such as blood pressure and pulse.) You would be required to keep patient files current and confidential and act as a patient advocate.
Technicians also aid patients with their daily activities such as bathing, eating and using the restroom. As a psychiatric technician, you would also be responsible for restraining any patient who might become physically violent and at risk of hurting themselves or others. In this career, you would be working with patients who have severe developmental disabilities, people who require intensive care. There are also positions in which you would be working with patients in drug and alcohol rehabilitation. You will be working in very close contact with the patient and therefore can have a lot of influence on these people's lives.
Where Can I Find a Psychiatric Technician Position?
Nearly 40 percent of all psychiatric technicians work in psychiatric and substance abuse hospital environments. These include state, local and private facilities. Residential mental health, mental retardation and substance abuse facilities employ 24 percent of all psychiatric technicians. The remaining technicians can be found in general medical and surgical hospitals as well as various rehabilitation institutions.
What Education and Training Will I Need?
The type of training required can vary depending on what type of facility you decide to work for. Psychiatric technician programs are offered in many technical schools.  These programs take anywhere from one semester to two years to complete. These schools may award a type of certificate or an associate's degree. The education you will receive with your bachelor's degree in psychology is sufficient as long as you complete some additional training and license requirements (which is often quite minimal.)
If you plan to work during your time in school, you can investigate taking courses online towards an online psychology degree. If you pursue your psychology degree online, you will be able to take courses at your own pace while you work full time or part time to support yourself and your family.
All psychiatric technicians will undergo on-the-job training as a prerequisite before they will be allowed to work with patients without direct supervision. This type of training can last a few weeks or several months depending on what type of patients you will be working with or what the requirements are for that particular facility.
Psychiatric technician training includes opportunities for hands-on experience under the supervision of another technician or aide. Workshops and in-service training lectures are also common.  Technicians need to be compassionate and patient individuals. Some patients will not have family to help support them, so you will often act as a patient advocate as well. You will also be required to lift and move patients as well as other heavy objects, so having some degree of physical stamina is also required. Much of your time each day will be spent on your feet as you assist the patients with various activities. The ability to be emotionally stable is very important as you help the patients gain their own stability and independence.
Why Should I Become a Psychiatric Technician?
Many graduates wonder what to do with a psychology degree once they graduate from college. As a psychiatric technician, you will have the opportunity to properly utilize the skills and training you have received while taking courses to earn your psychology degree. Technicians in this field earn a median income of about $29,000 and the top professionals earning more than $50,000. General hospitals offer the highest wages in this field.
The job outlook for these positions is expected to increase by 15 percent over the next decade. More technicians will be needed since there is a long-term trend to treat mental, developmental, and substance abuse outside of a hospital setting. This is proven to be more cost effective for all involved. Also as our country's population ages and many people live longer, this can increase the amount of patients who have cognitive mental diseases, such as Alzheimer's disease. This will increase the number of technicians needed in residential care facilities.  If you decide that this is the right fit, you will be appreciated in your job as you help make a difference in these patients' lives.