How to Become an Industrial Relations Manager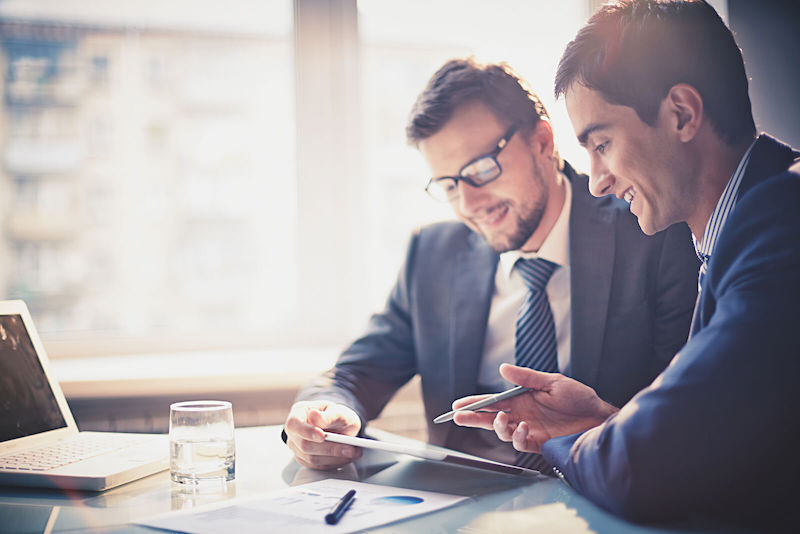 Within any organization, some sort of conflict between employers and employees is inevitable, even more so in large companies. Industrial relations managers are often hired to act as liaisons between the labor force and management. This overview of industrial relations managers tells what it takes to become one, what the job entails and what to expect in terms of job growth and wage potential.
Industrial Relations vs. Human Resource Managers
Industrial relations managers, also referred to as labor relations managers, are valuable members of the human resource (HR) department but are not to be confused with human resource managers. Industrial relations are the relations between employers and employees or employer and employer. They deal with issues like regulations, control over work structures, risk prevention, collective bargaining, industrial security and similar issues.
Human resource managers are the professionals in charge of recruiting, hiring and firing employees, planning personnel needs, conducting job analyses, evaluation performances, managing salaries and wages, scheduling employee vacations, providing benefits, resolving disputes and communicating with employees at every level. While they're very similar in that they both belong to the HR department, industrial relations is vaster.
Job Duties of Industrial Relations Managers

Industrial relations managers and specialists prepare and distribute information for management to be used during the collective bargaining process. Industrial relations managers are extremely knowledgeable in collective bargaining trends, wage data, economics and labor laws. This knowledge allows them to act as middlemen between the labor force and management. Industrial relations managers are able to interpret and administer employees' contracts regarding issues such as:
Economics
Healthcare benefits,
Salaries or wages
Work hours
Fair employment practices
Safety codes
Union practices
Pensions
Grievances
Lawsuits between employees and management are not just costly to the company but can also affect employee benefits as well. As a way to decrease lawsuits, many companies utilize the services of industrial relations managers to act as liaisons between the two and help resolve disputes. The duties performed by industrial relations manager and specialists include but are not limited to the following.
Negotiating collective bargaining deals between union and management
Developing labor policies
Handling grievance procedures
Managing dispute resolutions involving unions, management, employees or government
agencies, etc.
Ensuring HR staff is knowledgeable about union contract compliance
Advising management on contract negotiations and similar management-union
relations.
Heading monthly labor management meetings
Consulting with HR executive staff regarding personnel policies
Creating and revising union contracts
Preparing documentation regarding labor relations assignments
Steps to Become an Industrial Relations Manager
Because the profession of industrial relations manager is very complex, these professionals must have at least a bachelor's degree in labor relations, business management or human resources. While a bachelor's degree is the minimum degree for an entry-level position in this multifaceted labor relations field, many employers require a master's degree in human resource management and industrial/labor relations.
Bachelor's degrees
There are not a lot of bachelor's degree programs in labor relations, but there are many minors, specializations and concentrations in the areas of human resource management. One example an aspiring industrial relations manager might take is a bachelor's degree in business administration program with a specialization in human resource management.
Master's degrees
It's not unusual for an individual in this field to obtain a few years of experience working as a personnel specialist, earn a master's degree and then advance to an industrial/labor relations manager. Some degree choices for aspiring industrial relations managers include:
Master of Arts in Human Resources and Industrial Relations (MBA-HR/IR)
Master of Industrial and Labor Relations MBA (a dual degree)
The master's degree in labor relations program typically offers students the option of taking concentrations in international law, dispute resolution or market policies, which are all beneficial for those interested in working as industrial relations managers. MBA in human resource management program generally has courses dealing not just with business but also labor relations.
Degree completion time
Bachelor's degree programs take four years to complete, and master's degree programs take an additional two more years. Some schools may offer some or many of the courses through distance learning, which is a convenient option for the individual who is currently working and wants to continue to work while earning the degree. Earning the degree only may take a little longer, but the student can continue getting experience through work. This choice is ideal for the individual who is already working in the HR department.
With a few different degree programs available, aspiring industrial relations managers can choose the program that offers the minors or concentrations that most closely fit their career goals. Some programs even include classes based on certain industries or businesses, so students can really focus on courses that will prepare them for the place they plan or wish to work.
Students in an industrial/labor relations manager program may include the following courses.
Collective bargaining
Labor economics
Human resource management
Business ethics
Organizational behavior
Labor history
Business policy
Labor relations
Labor and employment laws
As important as education and work experience is in this career, candidates applying for the job must also possess certain competencies and qualities. These include the following.
Good negotiating and mediation skills
Good leadership skills
A solid understanding of labor relations needs as related to that specific company
Good ethics
Ability to be discrete and keep confidential information
Good problem-solving skills
Excellent written and oral communication skills
Strong interpersonal communication skills
Ability to multi-task
Solid background in labor relations between private and public sectors
Salary Expectations and Job Growth
Labor relations managers earned a median annual wage of $117,202 according to a March 2018 wage report by Salary.com. Those in the lowest ten percent earned about $84,730, while those in the top 90 percent earned $146,126. Factors that can affect wages include employer, work experience, education and location. According to the U.S. Bureau of Labor Statistics (BLS), human resource managers such as labor relations managers should experience job growth of nine percent during the period 2016-2026.
Below are the top paying states for labor relations managers according to the BLS.
New Jersey – $162,540
Rhode Island – $156,790
District of Columbia – $155,790
New York – $144,310
California – $139,860
Here are the states with the highest number of human relations managers employed.
California
New York
Illinois
Texas
Florida
Becoming an industrial relations manager is a rewarding career within the Human Resources profession that allows you to work with government agencies, unions, employees and other groups to ensure good working environments, fair pay, comprehensive benefits and other aspects of jobs to make employment places fair and productive on all sides. Since this is such an important role in the world of HR, you will see pay meet this demand accordingly.