Benefits Specialist Career Overview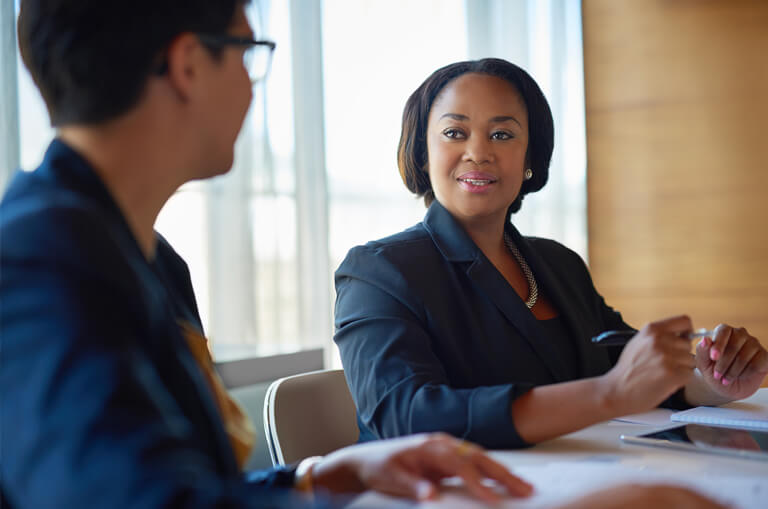 In almost any job where an employee receives compensation and benefits, you will also find a benefits specialist. Although compensation and benefits come from the employer, it's the benefits specialist who often puts the package together and offers it to the employees. Benefits specialists often fall into the category of human resource specialists.
Overview
Benefits specialists can be found in almost every industry. They generally work day-time hours in an office setting. Also known as compensation, benefits and job analysis specialists, these professionals oversee an organization's compensation and benefits programs. They typically need at least a bachelor's degree and relevant work experience to be hired for this position.
What is a Benefits Specialist?
A benefits specialist is a trained professional who generally works in the human resources (HR) department of an organization. In addition to being called compensation, benefits and job analysis specialists, benefits specialists may also be referred to as compensation specialists, job analysis specialists and position classifiers because they may perform all these duties. Some benefits specialists work in various areas of HR while others only work in specific areas.
Their main duties are overseeing the compensation and benefits packages an organization offers to its employees. They may also put together compensation and wage packages to offer to employees. Benefits specialists also create and administer training programs for employees. They evaluate job positions for classifications and salary requirements and may also have the authority to offer promotions and pay increases to employees.
In many companies, the benefits specialist is the most important employee in the organization. Any benefits or compensations that go to the employees must first go through the office of the benefits specialist or human resources department.
Day in the Life of a Benefits Specialist
A day in the life of a benefits specialist can vary by the company in which they work and the size of the company. Some of their duties include:
Researching compensation and benefits plans and policies
Utilizing cost and data analysis to compare benefits and compensation packages
Prepare and create reports demonstrating their findings
Presenting reports to HR and department managers
Making sure the company follows state and federal laws
Benefits specialists create the benefits program and also administer it throughout the company. The packages might include wage scales, retirement plans, insurance policies, wellness programs and any other additional benefits the company may offer to employees. A lot of their research involves comparing their benefits packages to what is offered by similar organizations to ensure they're competitive with other companies.
For instance, a company that offers medical, vision and dental plans might do research to see what type of plans similar companies are offering and what they may be charging their employees. The benefits specialist will also evaluate the costs of benefits packages, so they can determine how to offer the employees the best package but at the lowest cost to the company. They also develop relationships and work with retirement and health plan providers.
The benefits specialist is also called upon to settle issues and disputes involving benefits and compensation. With the high cost of health care and health insurance, many potential employees put as much worth on a good benefits package as they do on the actual wage they're receiving. Because of this, benefits specialists have the responsibility of putting together a compensation and benefits package that's attractive to the employee, cost-saving to the company and competitive with other companies.
Since the benefits specialist is knowledgeable of the type of plans they offer employees, they're often called upon to explain the benefits and packages to the employee and assist them in choosing the plans that best meet their needs.
Traits and Qualities of a Benefits Specialist
In addition to holding a degree, a benefits specialist must possess certain other traits and characteristics. In order to put together the best benefits packages, the benefits specialists must have good business and analytical skills. They must also have good communication skills because so much of their day is spent communicating with employees and the public. Benefits specialists should also have good critical-thinking skills to help them evaluate the packages and choose the best one.
Career and Salary Outlook
The U.S. Bureau of Labor Statistics (BLS) lists benefits specialists in the same category as compensation, benefits and job analysis specialists. According to a May 2017 BLS report, these professionals should see a job growth of 9% between 2016 and 2026. As the economy continues to grow, organizations will expand and hire more employees, which will put a demand on for benefits specialists.
Compensation, benefits and job analysis specialists earned wages ranging from $38,860 at the lowest 10% and $101,800 at the top 90% with the average annual wage at $67,160 as of May 2017. The average hourly wage for these specialists is $32.29. Certain factors, such as education, training, experience, type of employer and location, can all play a role in the type of wages a benefits specialist can earn. The example below indicates the effect location can have on wages. The top chart is the states where benefits specialists earn the highest wages, and the bottom list shows the lowest-paying states for benefits specialists.
States with the highest wages for benefits specialists
| | |
| --- | --- |
| State or territory | Annual Median Wage |
| District of Columbia | $89,590 |
| New Jersey | $78,060 |
| Maryland | $77,630 |
| Connecticut | $75,710 |
| New York | 75,380 |
States with the lowest wages for benefits specialists
| | |
| --- | --- |
| State or Territory | Annual Median Wage |
| Puerto Rico | $39,320 |
| Louisiana | $44,110 |
| Mississippi | $51,640 |
| South Dakota | $52,710 |
| South Carolina | $53,190 |
Education Needed
Benefits specialists are usually required to have a bachelor's degree in human resources or a related field such as business administration or finance. Some organizations may require their benefits or HR specialists have master's degrees. Students in an HR program will complete courses in business ethics, compensation and benefits systems, interpersonal communications, human resources management, organizational behavior, compensation analysis, finance and accounting.
Aspiring benefits specialists must also have relevant work experience. Internships are very valuable to students pursuing HR degrees because they offer the student actual hands-on experience working in an HR department. Even after earning the degree and completing an internship, a candidate may still be required to have a few years of experience working in an HR department. Many gain their experience working as a human resource specialist or human resource assistants.
Benefits specialists are typically not required to be certified, but certification can enhance a resume and improve potential career opportunities. Candidates may obtain certifications through agencies like Society for Human Resource Management, HR Certification Institute, WorldatWork and International Foundation of Employee Benefit Plans.
Sources:
https://www.bls.gov/ooh/business-and-financial/compensation-benefits-and-job-analysis-specialists.htm
https://www.shrm.org/