Associate Degree in Human Resources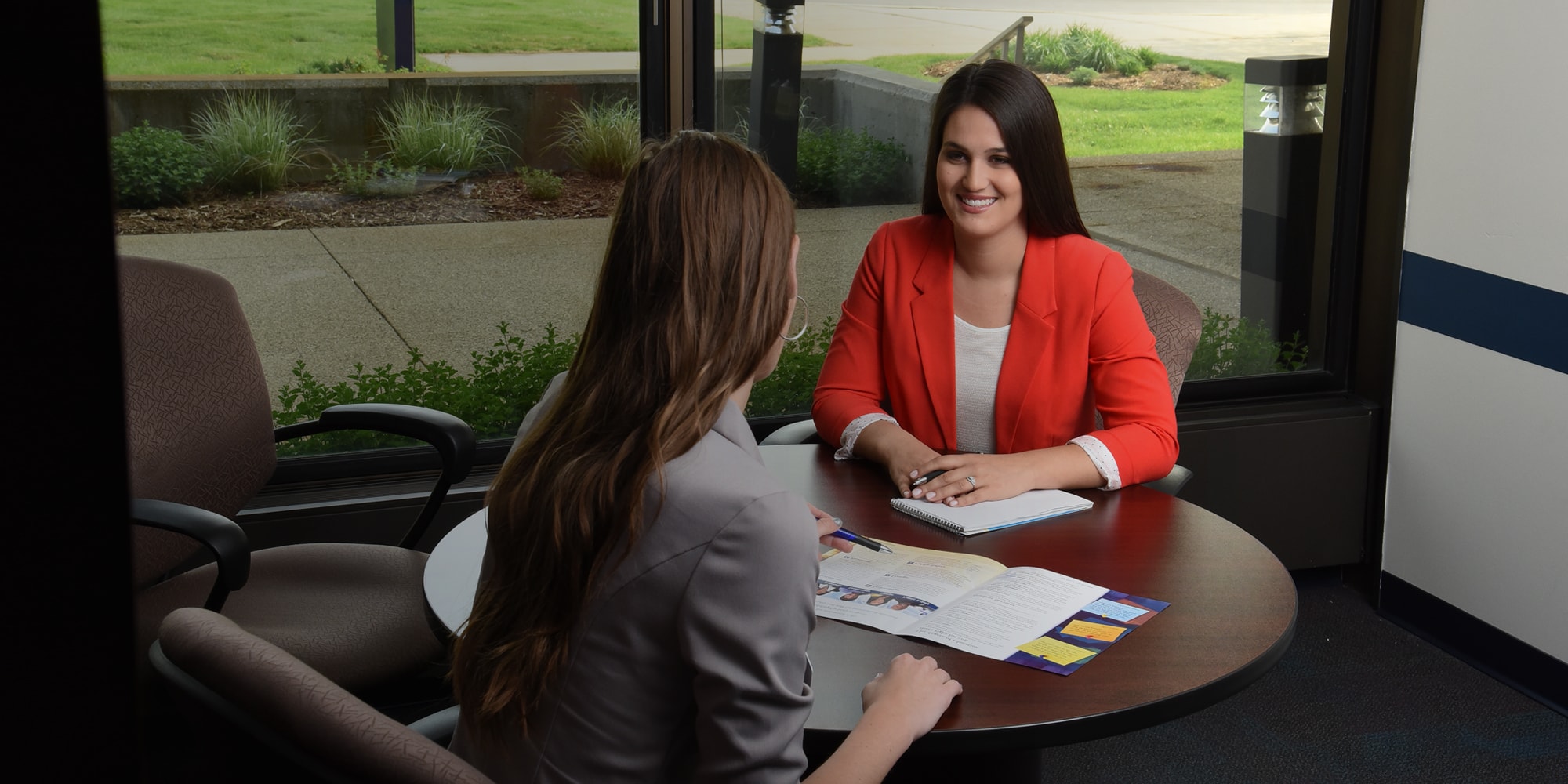 An associate degree in HR gets graduates ready to start or advance their careers in HR management or to ultimately go on and finish their human resources bachelor's degree. Typically, programs offer students working knowledge of HR procedures and policies, as well as relevant computer applications, in conjunction with the developmental and behavioral skills necessary to manage individuals in a workplace atmosphere.
Career Outlook
Human resource professionals may find themselves in nearly any work setting—education, government, legal, commercial—with a diverse array of frontline responsibilities. This means they must be versatile, flexible, and well-versed in different aspects of human resource. In turn, HR specialists command an average yearly salary of $59,180. Whether you earn your HR Associate Degree on the internet or not, as a step toward a bachelor's degree, you may expect it to be a career asset within its own right—and assist in boosting your earning potential.
Curriculum
After the completion of the Associate Degree in HR program, students should have the ability to:
1. Show proficiency with numerous aspects of HR management, which includes labor relations, compensation, staffing, recruiting, performance management, and training.
2. Discuss why development and training are critical to the success of a business and how development and training are successfully carried out within a corporation.
3. Identify the primary objectives of a compensation functionality and describe the strategic part played by compensation practices for companies in competitive atmospheres.
4. Show a foundation of business skills associated with marketing, business ownership, social responsibility, and risk management.
5. Apply solid management principles to the functionalities of organizing, planning, controlling, leading, and decision-making within an enterprise.
6. Apply and identify the basic principles of speech criticism, public speaking, audience analysis, as well as efficient techniques of delivery.
7. Show a fundamental comprehension of computer applications, and broad implications of technological innovation upon social organization as far as economic, political, personal, and environmental issues are concerned.
8. Show proficiency in English composition, which includes the capability of developing essays, and revising and editing one's work.
9. Show fundamental mathematical skills by describing mathematical logic and reasoning as the basis for information analysis, as well as by applying the main concepts of college algebra.
10. Be ready to enter a bachelor's degree program without any extra academic preparation.
Semester One
Basic Skills Evaluation: All applicants must finish two Basic Skills Evaluations, one in math and one in reading, to find out their readiness level for starting their chosen program. Extra studies might be necessary.
Business Orientation: Students succeed by learning how to utilize their program, and learn how to efficiently manage your talents, resources, and time in your academics, personal life, and career.
Information Literacy: Become better at using and finding information.
Intro to Business: This class introduces basic business theories, perspectives, and concepts.
Principles of Management: This class reviews the functionalities of management and its part in controlling, motivating, organizing, leading, and planning.
Art Appreciation: Within this class, students obtain knowledge of artistic media, artistic movements and historical periods, the principles of art criticism, and the roles of the viewer and the artist.
HR Management: This class offers an overview of HR Management as it is understood today.
Mathematics for Finance and Business: This class hones your math skills, so you have the ability to successfully utilize them in finance and business fields.
Proctored Exam: You'll be required to finish a proctored examination on chosen classes every semester. These evaluations will assess the skills and knowledge you learned within the semester.
Semester Two
Computer Applications: This class will permit you to build up your computer skills through a blend of hands-on practice and reading. You'll navigate software tools like Microsoft Office and Windows.
English Composition: This class will permit you to enhance and polish your writing skills.
Arts & Humanities Elective: Select one
Business Law One: This class is an intro to the legal atmosphere of business. Subjects covered include American court procedure and practice, employment law, alternative dispute resolutions, business regulation and organization, agency relationships, and contract law.
Business Law Two: This class will finish the exploration of the legal elements of business you started with in Business Law One.
Training Concepts: This class offers a synthesis of accepted theory concerning training and management of the training functionality in enterprises and examination of unsuccessful and successful practices of training.
Proctored Exam: You'll have to complete a proctored examination on chosen courses every semester.
Semester Three
Psychology Essentials: This class introduces students to the relationship between behavior and biology. You'll learn about human development all throughout the life span.
Financial Accounting: The class allows you to develop fundamental knowledge of the financial accounting principles.
Compensation Management: Find the fundamental elements of an overall compensation package (benefits, bonus, and salary).
Technical and Business Writing: This class offers an intro to the numerous ways to organize material for professional settings. Students compose business documents utilizing the ABC method. They include emails, memos, reports, outlines, and descriptions, proposals, and organizing materials. In addition, students work on advancing their grammar skills.
Employee Benefits: The class assesses employee and employer goals for benefit plans.
Economics One: This class offers an overview of macroeconomics and modern-day market economy. You'll learn of economy-wide phenomena like price levels, national income, and unemployment.
Proctored Exam: You'll have to complete a proctored examination on chosen courses every semester.
Semester Four
Intermediate Algebra: This class introduces fundamental algebraic concepts you will require to be successful within your career.
Speech: This class offers students a basis in public speaking's basic concepts. Students learn how to organize, research, and write efficient speeches, effectively deliver and rehearse speeches, and incorporate presentation aids. Students rehearse, prepare, submit, and record speeches in numerous rhetorical styles for a grade.
Business Statistics: This class provides you the chance to explore statistics, as well as how they affect business.
Labor Relations: The class assesses the interaction between company management and organized labor unions that pertain to responsibilities and rights, collective bargaining, and negotiations.
Science Elective: Select one
Organizational Behavior: The class offer a management approach overview.
Proctored Exam: You'll have to complete a proctored examination on chosen courses every semester.
Tuition and Fees
Here's some examples of comparisons from different online programs to gain a general idea of tuition and fees:
• Strayer University; $29,000; $483
• Ashford University; $28,500; $475
• Rasmussen College; $28,320; $472
• University of Phoenix; $27,280; $455
• Avg In-State 2-Year; $8,080; $135
• Ashworth College; $3,297; $54
This info includes the college; tuition and fees; and per credit hour.