Secondary Education Degree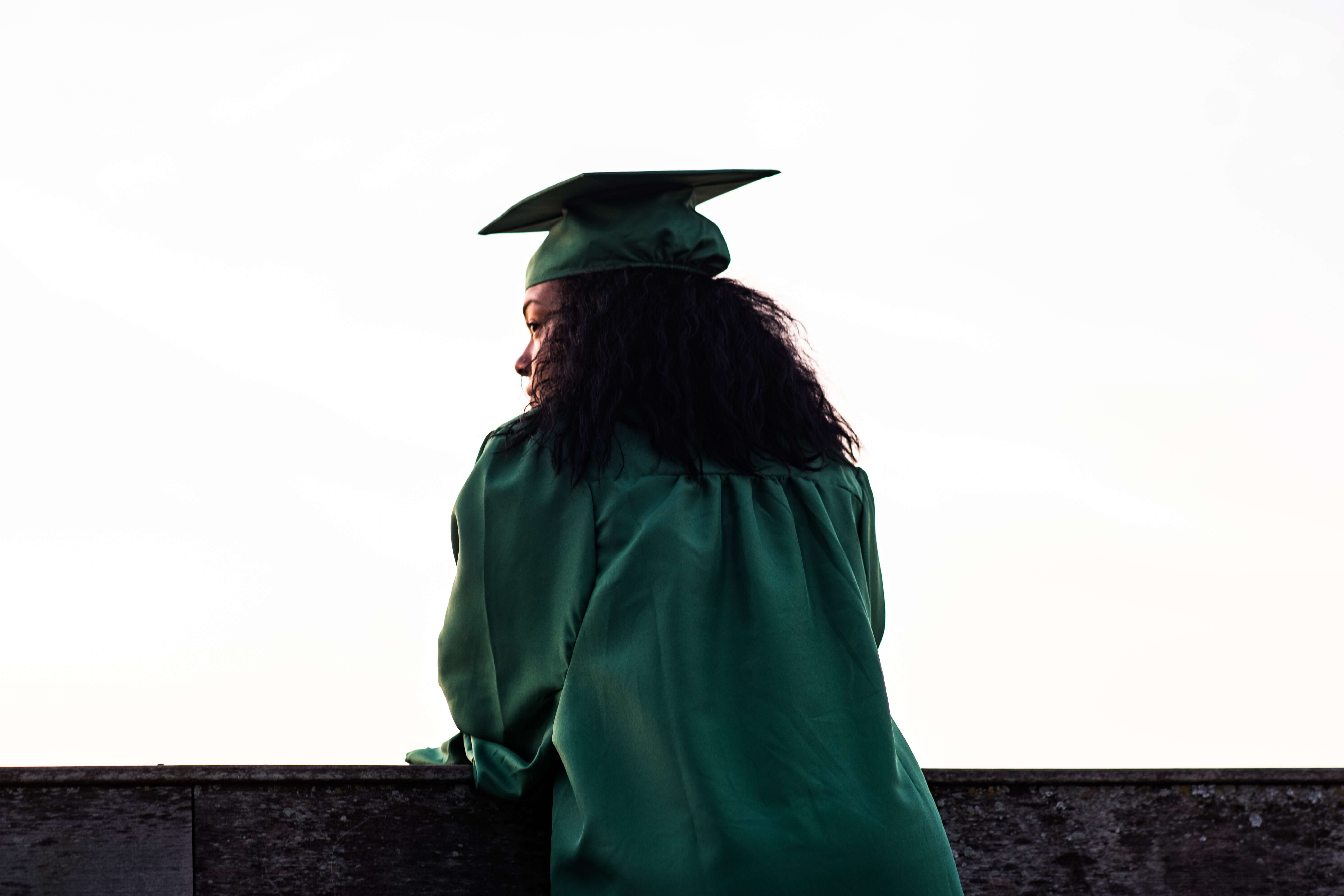 A secondary education degree is a pathway to a career that is in high demand and where you can help others. When choosing a career, people look at different factors. Some look for high-paying jobs, while others look for jobs that are rewarding and challenging. Teaching is often a career chosen by individuals who have the desire to teach others. Teachers have the ability to not only educate young minds but also find this a very rewarding career with many perks. The secondary education degree is an ideal degree for individuals interested in teaching various grade levels.
Overview
The secondary education degree is a four-year bachelor's degree program that can lead to certification as a teacher. With a secondary education degree, the teacher has the option of teaching at the middle school or high school level. They can also teach a variety of subjects, such as science or math. The secondary education degree is typically offered at four-year colleges and universities.
Depending on the school, the program may be offered as an online or an on-campus program. One of the first things an aspiring teacher should do is choose a college or university that's accredited through an agency like the Council for Higher Education Accreditation. This will be very important when it's time to be licensed.
Why a Secondary Education Degree
There are various reasons why a student might choose a secondary education degree. It's a very popular degree that's offered at many colleges. According to the National Center for Education Statistics (NCES), secondary education degrees are offered at approximately 689 colleges and universities. The bachelor's degree in secondary education program is offered at more than 325 schools.
Choosing the secondary education degree program opens many doors for aspiring teachers. Teachers are required to be licensed in all the states. Before the candidate can become licensed, he or she must pass a certification exam. However, before this can happen, the student must complete a secondary education degree program.
Once the individual earns the secondary education degree and obtains certification and licensure, he or she can join the workforce as a teacher. One of the things that makes the secondary education degree so popular is that the teacher can choose to teach both middle school and high school students in a variety of subjects, which can make the career even more satisfying and rewarding.
The secondary education degree can also act as a steppingstone towards a master's degree in secondary education. Although the last several years have brought to light the difficulties many teachers face, there is no doubt for those that pursue this career that working as a teacher offers several benefits.
Job Satisfaction – The main reason why individuals have chosen teaching is that they have an interest in shaping young minds and preparing them for adulthood. Many employees can work for many years and acknowledge what they've accomplished. Teachers, on the other hand, have the satisfaction of knowing they've had a hand in educating others.
Lasting Relationships – Although we can all say that we've had many teachers throughout our lives, almost every individual will say there was one teacher that they favored over the others. Many aspiring teachers wish to be like a teacher they had when they were young. Many students keep in touch with their teachers even as adults.
Opportunities for Advancement – Education is one of the nation's top financial sectors. While you may think you'll be a teacher all your life, sometimes our career goals change. Having a secondary education degree qualifies individuals for not only teaching jobs but jobs in various other fields. Education technology is one field that comes to mind. Our world is filled with technology, and that is not about to change any time soon. The secondary education degree qualifies teachers to work in education technology among other fields.
Vacation Time – The school year typically only lasts for nine months, which means that teachers have three months' vacation in the summer. They may still be required to complete certain tasks or courses, but their vacation can still be used to spend time with friends or do other enjoyable things.
Good Wages – While most of us will agree that teachers today are underpaid for what they do, teaching does still offer good wages. This is especially true for teachers with multiple certifications or those who teach special education. These are all possible when you have a secondary education degree. Middle school teachers earned an average annual wage of $60,810 as of May 2020 according to the U.S. Bureau of Labor Statistics. High school teachers earned about $62,870 during that same time.
Job Security – While there are many occupations that come and go, teaching will always be around. Public and private schools are always in need of good teachers. Very seldom do teachers quit their teaching jobs to switch careers. Middle school teachers and high school teachers are expected to experience job growth of seven percent and eight percent, respectively between 2020 and 2030 according to the BLS.
What to Expect from a Secondary Education Degree

Students who successfully complete the secondary education degree can expect to have many career opportunities available to them not just in the education field but in other industries as well. If they choose to teach, they can teach at a private school or a public school.
They can also choose to teach middle school students or high school students. Other options are working in a program that helps others earn a GED. Depending on the individual's state licensing requirements, they may also teach special education or adult education. Many teachers with secondary education degrees choose to obtain several certifications in various areas of specialization.
The more certifications the student has the more job opportunities that will be available to them as teachers and educators. For instance, a student who earns a secondary education degree in science education may find a job teaching biology, science, or STEM subjects.
Types of Secondary Education Degrees
Students considering pursuing a secondary education degree can choose from a few different types. Generally, the secondary education degree is either a Bachelor of Arts or a Bachelor of Science. However, these two offer several majors. Some common examples include a bachelor's degree in:
History for Secondary Education
English for Secondary Education
Business for Secondary Education
Mathematics for Secondary Education
Elementary Education and Special Education
Educational Studies
Elementary Education: STEM
These degrees are just a few of the many available in this field. There are also various master's degree programs in secondary education available to students. However, the master's degree programs are generally for the individual who already has a bachelor's degree and is already teaching but wishes to advance to higher levels of education and possibly teach college.
Admission Requirements
If you wish to complete a secondary education degree at a specific college, it's a good idea to submit an application as early as possible. Before you can enroll in a secondary education program at an accredited college or university, you must satisfy the school's admission requirements. Although they may vary by school, most have the following requirements.
Must show proof of high school diploma or equivalency
Must meet specific GPA requirements
Must provide a personal essay
Must have a couple of letters of recommendation
Must submit standardized test scores
Must send in application fees with the application
Structure and Content of Secondary Education Degree
Throughout a student's school years, they will typically complete three types of schools. The first one is primary education, which is also known as elementary education. The secondary area covers two programs: middle or junior high school, and high school. When students enter college, they are in higher education. Students completing the secondary education degree can teach at the secondary level. Students earning this degree can expect to complete the following content.
The one thing that secondary education students can expect is to work very hard and have a commitment to learning. The special education degree takes four years to complete. The student will complete several steps, which include general education courses, major-related courses, specialization courses, and internships.
At the beginning of the secondary education program, the students will complete general education courses. The purpose of the general education courses is to ensure the student has a well-rounded education and can understand the basics of each course. Some students choose to take general education courses online to get them out of the way. General education courses generally include:
English
Math
Social sciences and art, which might include courses like philosophy, music, drama, sociology, or photography
Communication
Foreign languages, such as French, Chinese, Spanish, or Japanese
During the four-year program, the student can expect to complete the following.
Four years in math (may include geometry, algebra, and trigonometry
Four years of English (may include drama, classic and period literature, writing, and research)
Three classes of history (may include civics, world history, or U.S. history)
Three science classes (may include chemistry, physics, and biology)
The secondary education program may also offer courses like:
Education Policies
Assessment of Student Learning
Issues in Education
Human Development and Learning
Principals of Instructional Design
Midway through the secondary education program, the student may declare an area of concentration or specialization. They can also study for a specific grade level of teaching, such as middle school or high school. They will also complete courses that prepare them for certification in these areas of specialization. Some common areas of concentration include:
Middle Grades
STEM
Special Education
Gifted and Talented Education
ESL/Bilingual Education
Other Subject Areas, such as Biology, History, or English
Towards the end of the secondary education degree program, the student will complete a practicum course or internship. The student will work in an actual classroom under the supervision of a certified and licensed teacher.
.