The Complete Guide to Earning Your Master's Degree in Education Administration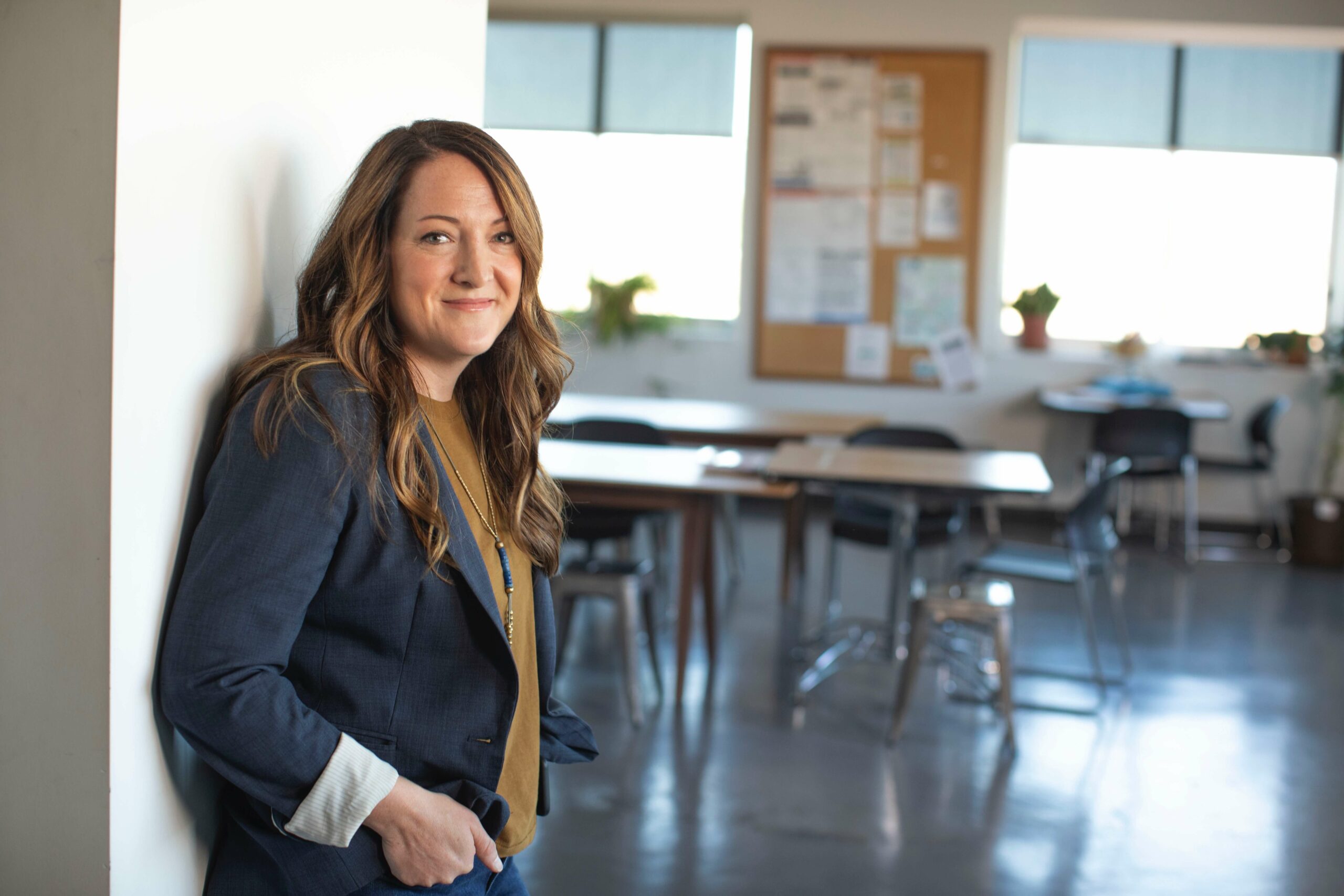 If you're looking for a way to advance your career and earn more money in the education field, then getting your master's degree is one of the best ways to do it.
With an advanced degree under your belt, you won't just open the door to several different jobs that weren't previously available, you'll also be equipped with knowledge and experience that will allow you to excel in any position.
But you shouldn't confine yourself strictly to the classroom if you're looking to further your career in education. You also have the option of pursuing an administrative position.
Becoming a principal, district administrator, or director of admissions doesn't just mean you'll be earning more money, it also means you'll have the opportunity to make a positive impact on countless students' lives by helping to change their learning institutions for the better.
If you hadn't already guessed, one of your best bets for landing a job in education administration is to first earn your master's degree in education administration.
To help you better understand how to do that, we've compiled this comprehensive guide to everything you need to know. It includes information about what it takes to earn your degree, what you'll learn, some common careers in the field, and more.
What Is Education Administration?
The teachers may run the classrooms that make up the school, but somebody needs to run the school itself. That's where education administration comes in. Administrators are tasked with leading their learning institutions, overseeing operations, managing resources, and ultimately, working to achieve their goals.
Is Education Administration for Me?
It's important to ask yourself this question before committing the considerable amount of time, money, and energy required to earn your advanced degree.
You may be passionate about education but being in the classroom and working directly with students is different from working in administration. It can be a fulfilling career path, but it's not for everyone.
Some common attributes of successful education administrators include the following:
A passion for education
Keen problem-solving ability
Organization
Strong time management skills
Strong communication skills
A desire to lead
Willingness to take on considerable responsibility
If this sounds like you, then a master's in education administration may be a worthwhile pursuit. Continue reading to learn more about what it takes to earn your degree.
Is Earning My Master's in Education Administration Worth It?
Whether earning an advanced degree in education administration will prove to be worth your time is going to depend on what you're looking to get out of it. If you want to further your career and increase your earning potential while remaining in the classroom, then you may want to look into a different type of master's degree.
If you're willing to step outside the classroom and take on a management role, then this degree can open many doors for you.
According to the Bureau of Labor Statistics, employment of K-12 principals and postsecondary education administrators is expected to grow 8% between 2020 and 2030. That's right in line with the growth rate of all other jobs.
That means, while you earn your master's in education administration, the field will expand by nearly 15,000 openings per year across the country. That should be encouraging if you're fearful that there won't be any job openings once you've earned your degree.
What Does Earning Your Master's in Education Administration Entail?
A master's degree in education administration may take you out of your comfort zone if your bachelor's degree was centered solely on the education field. While many courses in a master's in education administration curriculum focus on education in a broad way, it will be through a whole different lens.
Education policy, curriculum development, education finance and management, and organizational dynamics in learning institutions are just some of the topics you'll cover extensively.
You'll learn to look at education on a macro level, leading to a better understanding of how to manage an educational institution from the top. This will most likely require one or more internships during which you'll gain hands-on experience as an administrator in a school or at the district level.
Equally important to gaining the necessary knowledge and experience required of all administrators is the development of the necessary skills. Any master's in education administration program you enroll in will help you hone your leadership skills, your interpersonal skills, and your organizational and time management abilities, among others.
Another important aspect of earning your master's in education administration is gaining an understanding of the technology used in both classrooms and learning institutions in general. Technology is a tremendous part of education today and understanding its various uses and applications will be crucial for you to earn your degree.
The Different Concentrations
When you go for your master's in education administration, you'll have the opportunity to choose a concentration that you either have experience in or that simply interests you. We've listed the most common of those concentrations below.
Pre-K through 8th Grade Principalship
If you're interested in pursuing an administrative role on the elementary or middle school level, this is the concentration you'll want to consider. You'll have an opportunity to be mentored by a principal to learn how to help young students succeed.
High School Principalship
Becoming a principal on the high school level is not dissimilar to what is required of an elementary or middle school principal. However, you'll need stronger leadership skills, and you'll need to learn how to communicate effectively with teenage students.
Higher Education Administration
If you're more interested in helping to provide an effective learning environment for young adults who are pursuing a degree, consider a concentration in higher education administration. There's a wider range of positions in this concentration, including director of admissions, director of student services, and college or university president.
Special Education Administration
A concentration in special education administration will teach you how to provide better learning environments for students with special needs and developmental disabilities. This typically requires you to have education in and experience with working in special education already.
Instructional Design
Some administrative roles in the field of education focus on developing curriculum for different learning institutions. If that seems like it may interest you, then a concentration in instructional design is a route you may want to take. You'll learn all about what goes into creating curricula and how to implement and evaluate them.
How Long Does It Take to Earn a Master's in Education Administration?
A typical master's in education administration degree requires you to earn 36 credits, but there are others that require up to 54. The time it takes to earn those credits will depend on how many classes you're able to take each semester.
Many people earning this degree are already working full time in the education field and only have so many hours in their week to dedicate to school. Part-time students may take three or more years to earn their degree, while full-time students can complete theirs in two years or possibly even less.
What Are the Prerequisites for Admission to a Master's in Education Administration Program?
Different programs have their own standards and requirements, so the answer to this question depends heavily on where you choose to apply. However, there are certain prerequisites that should apply to almost any program.
You'll have to have a bachelor's degree in education, or something related to the education field. You'll also need to meet a minimum GPA, which should be in the range of 3.0 to 3.5. You may also need to write an application essay and acquire one or more letters of recommendation.
Depending on the program, you may also be required to take a Graduate Records Examination (GRE) as part of your admission requirements. This test can prove useful if your GPA isn't quite where you want it to be, as a good GRE score can help to bolster your application.
How Much Do Education Administrators Earn?
Easily, one of the most important aspects of earning your master's degree is the increase in earning potential it can bring you. While your experience and skill set are important factors in how much you earn, there are certain positions that only someone who holds a master's degree or better is likely to earn.
Those positions tend to pay better than those that do not require an advanced degree.
According to Payscale.com, the average elementary school principal's salary is $84,869. That's significantly more than the average elementary school teacher, who earns $47,731 per year.
A high school principal earns even more. Their average annual salary is $91,342, whereas the average high school teacher earns $50,854 per year.
As you can see, the difference in compensation between educators and education administrators is significant. There are, of course, various factors that play into this disparity, but in general you can plan to be making a good deal more as an administrator than you did as a teacher.
Common Career Paths for Education Administrators
Here are some of the most popular career paths that you will be able to pursue with your master's in education administration.
School Principal
A master's degree in education administration can open the door for you to become the head administrator at an elementary, middle, or high school. Common responsibilities include hiring teachers and staff, overseeing daily activities, managing resources, developing curriculum, and overseeing extracurricular activities.
Director of Admissions
If you were to pursue a career in postsecondary education administration, then admissions director is one of the most likely jobs you would have. Admissions directors are responsible for creating the guidelines for entrance into their college or university, and they also have a hand in the actual admissions process.
Provost
Provost is another common postsecondary education administration position. In this job, you'll help to develop curricula, evaluate academic activities, provide leadership, and oversee budgets. Provosts are also commonly involved in hiring professors and staff.
Instructional Coordinator
The job of an instructional coordinator is to develop curricula for learning institutions, implement that curriculum, and evaluate its success. This process requires you to work with educators to ensure that they're implementing the curriculum properly.
Frequently Asked Questions
We hope this guide has answered your most pressing questions regarding earning a master's degree in education administration, but just in case it didn't we've included some of the most asked questions below.
Do I Need a Master's in Education Administration to Work in the Field?
Whether or not an advanced degree is a prerequisite for all job candidates is going to vary from opening to opening, and you may not necessarily need your master's in education administration to get the job you're looking for. However, having an advanced degree will always be an advantage to you.
What Are the Advantages of a Master's in Education Administration?
Earning your master's in education administration will strengthen your résumé, open doors to new career paths, and increase your earning potential significantly. On top of that, you will deepen your knowledge of the education field, gain invaluable administrative experience, and hone your leadership and communication skills.
Is a Master's in Education Administration Expensive?
You always want to weigh the cost of earning an advanced degree against the potential increase in earnings it can garner you. How much that cost will be is going to depend on the program, but you can typically expect to spend between $10,000 and $40,000.
Of course, you can always investigate grants, scholarships, loans, or other financial aid that can help you pay your way.
Are There Online Master's in Education Administration Programs?
Yes, there are. Online master's in education administration programs can be a tremendous help to anyone who's working full time and looking to earn their degree on a tight schedule.
Getting your master's from home can allow you far more flexibility, because you can set your own schedule, work on your own timeline, and fit earning your new degree into your otherwise busy daily life.