How to Become a School Counselor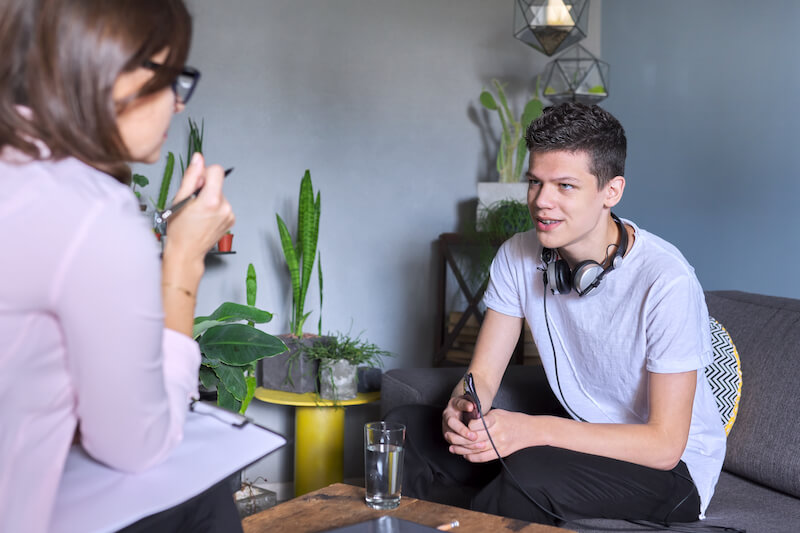 School counselors do more than handle discipline problems and attend parent/teacher nights. They are an integral part of the
education
team. School counselors work in all types of state, local and private schools, colleges and universities with students of all ages. They help students explore career options and interests beginning in elementary school.
They are part of the school safety team, helping students get along with each other. They teach about dangers of bullying and school violence. School counselors work together with students, teachers and parents to help the students succeed in school and make good academic choices for a productive future.
School counselors administer the school counseling program. They also help students apply for scholarships. Some people consider this a psychology career, but school counselors are not necessarily psychologists unless they have gone through that education and training. You can get the title of school counselor for an education career.
School counselors play an important role in how a student deals with issues in school and at home. With all the serious issues facing children today, it's no wonder so many need school counselors. If you're looking for a challenging yet rewarding career where you can make a difference in a child's life, you may want to consider becoming a school counselor. To learn how to become a school counselor and learn more about what this career entails, continue reading.
What is a School Counselor?

School counselors are trained and educated professionals who help students develop social and academic skills. These employees work in both private and public schools and usually work full-time. Some may work specifically for one school district, while others may work independently and visit students in more than one school.
If a student appears to be having difficulties in school, for one reason or another, the counselor will speak with the student to try to determine any possible issues at home or in school that may be causing problems. This is done through effective communication and mutual trust.
School counselors may work with the same student regularly, while other school counselors may come to a school at the school's request to observe a student on a one-time basis. School counselors work with students ranging from kindergarten right up to the time they're in college. School counselors are often referred to as career counselors despite being different types of counselors.
School Work Culture

School counselors work in elementary, middle and high schools; colleges, universities and technical schools.  They often have private offices to hold confidential counseling sessions with students.  They work the regular school schedule, but may be required to attend after school functions and parent/student meetings.
School counselors work with schools to plan and hold college and career fairs to expose parents and students to career tracks and meet representatives from business, industry, colleges and other post-secondary educational institutions.
Career Outlook
The U.S. Bureau of Labor Statistics (BLS) predicts that school counselors should experience a job growth of ten percent between 2021 and 2031. This growth is faster than the average for all other occupations. The BLS also predicts that about 32,000 new jobs per year should open up for school counselors during that decade.
As school districts continue to hire school counselors to help students succeed, they will continue to be in demand. Below are the states with the highest number of school and career counselors employed in 2022.
| | |
| --- | --- |
| State | Number of School Counselors |
| California | 81,100 |
| New York | 71,160 |
| Texas | 60,690 |
| Illinois | 60,660 |
| Florida | 54,290 |
Salary
School counselors have the potential to earn very good wages. As of a May 2022 report by the bureau, school counselors earned an average annual wage of $64,200. The lowest ten percent earned about $38,280, while the top 90 percent earned about $98,530. The average hourly wage was $28.92.
Wages can vary by different factors, such as experience, certifications, employer, and location. School counselor wages can really vary from one state to another or even one city to another. Below you will find the top five states where school counselors earned the highest average wages followed by the lowest-paying states for school counselors.
Highest paying states for school counselors
California – $81,100
Washington – $79,180
Massachusetts – $76,860
New Jersey – $76,580
Connecticut – $71,920
Lowest paying states for school counselors
West Virginia – $49,850
Mississippi – $49,180
South Carolina – $49,050
Missouri – $48,700
South Dakota – $47,800
How to Become a School Counselor
Becoming a school counselor requires education, training, and the desire to help students deal with the many issues facing them today. There are several steps that need to be completed to become a school counselor.
Earn a bachelor's degree in counseling or a related field
Earn a master's degree
Complete an internship
Take and pass certification exams required for licensure/certification
Apply for licensure/certification
Keep up with continuing education to maintain certification
Earn a bachelor's and master's degree
Although school counselors are required to have a master's degree, they're typically required to have a bachelor's degree to get into the graduate program. The bachelor's degree should be in a social science, behavioral, or education field. The student must also complete a master's degree in psychology, counseling, or school counseling from an accredited college or university.
Some states require the school to be accredited by a specific accrediting agency. The Council for Accreditation of Counseling & Related Educational Programs (CACREP) is the most used agency for counselors. The reason for the accreditation is to demonstrate the program meets the standards and requirements needed to work as a counselor. Students are advised to check with their state agency regarding accreditation requirements. Information can be obtained through the American School Counselor Association. They can offer valuable information on how to become a school counselor.
The master's degree program teaches students how to encourage development, work with support groups and agencies, conduct individual and group counseling, and use data to develop an effective counseling program. Course topics include counseling ethics, learning and behavior disorders, counseling theories, and human development.
Complete an internship
At the end of the master's degree in counseling program, the students are required to complete an internship to obtain hands-on training. They may also be required to complete a practicum course. Each program may have different internship requirements. CACRP-accredited schools require counseling students to complete a 600-hour internship and a 100-hour practicum course.
Gain experience
Some employers may even prefer the counselor to have a teaching degree or experience working in a classroom. They often feel that the counselor should spend quite a bit of time in the actual classroom before they apply for certification. Every employer is different. Passing a criminal background check is required in most states.
Compassion – A large part of a school counselors day is spent working with students who are dealing with stressful and difficult situations. You'll need compassion so you can empathize and sympathize with the students and any clients you may be working with.
Analytical skills – In addition to speaking with students, parents, and teachers, you'll be reading, assessing, and interpreting schoolwide data and student records. You'll need to analyze so you can best match the student's abilities and interests to any career goals the student may have.
Listening skills – Since so much of the counselor's day is spent listening to students, parents, and teachers, the counselor must have good listening skills. The better listening skills the counselor has, the better he or she can help understand their problems.
Good communication skills – Communication is a valuable tool in counseling. In fact, it's the exact definition of counseling. School counselors must be able to communicate effectively with students and other clients.
Interpersonal skills – Schools consists of students from different cultures, different backgrounds, different races, and with different personalities. School counselors must be able to relate and communicate with all of these individuals in order to develop and maintain good relationships.
Trustworthiness – In order for a student to feel comfortable speaking to a counselor, the student must trust the counselor, and trust usually takes time to build. The more trust students feel for their counselor, the more freely they'll confide in the counselor.
Day in the Life

School counselors perform many duties throughout the course of their workday. In addition to assisting students to develop their social and academic skills, they also help students make plans for after they graduate. They help them look at possible career choices and potential educational programs that can help them reach their career goals. The duties performed by school counselors include the following.
Analyzing situations, such as truancy, that can affect the student's academic performance
Helping students recognize poor social skills or challenging behavior and overcoming them
Working with students to help them develop effective study habits and time management skills
Teaching school staff and students about certain subjects like drug use and bullying
Collaborating and communicating with families and teachers to assist students plan social, career, and academic goals
Advising students and parents based on the student's needs
Performing interviews and aptitude assessments to evaluate the student's interests and abilities
Documenting and maintaining records as necessary
Presenting students with the best option for vocational and education goals after graduation
Recognizing and reporting possible abuse or neglect and providing parents and students with helpful resources
The duties of a school counselor may vary depending on the age/grade of the students.
Elementary school counselors come to classrooms and meet with students either one-on-one or as part of a group. They help students develop academic and social skills. If they determine the student has special needs, they discuss them with the parents. Elementary school counselors also work with school administrators and teachers to ensure the student's curriculum meets the student's needs.
Middle school counselors also come to the classrooms to meet with a student or a group of counselors. They communicate with parents to discuss any special needs, challenges, or weaknesses the student may have. Middle school counselors also help students make the transition from middle school to high school.
High school counselors advise and assist students with making career and academic plans. They also help the student deal with and overcome issues that could negatively affect academic development. They help students choose and apply for any training programs or colleges and help them choose goals for their lives after college.
When we think of school counselors, we often picture them in the school or inside the classroom. While this may be where they spend much of their time, it's not the only capacity in which they work. In addition to working directly with students, they also work indirectly with them by their collaborating with teachers and other staff and providing their expert knowledge or referrals.
Licensure, Certifications, and Continuing Education
Most states require their school counselors to be licensed, especially if they're working in a public school. Licensure can be obtained by passing a certification exam. Students can check with the National Board for Certified Counselors for information on what is required in their state. The exam is taken at a Pearson VUE location, of which there are several.
The exam consists of 200 questions. Of the 200 questions, 160 are designed to demonstrate the students have sufficient knowledge and skill to work as school counselors. The remaining 40 questions are unscored but determine the student's ability to work in the field. The student must successfully pass both areas to obtain initial certification.
The NBCC certification is good for five years. To maintain this certification, the counselor must complete at least 25 hours of continuing education credits. They must also meet the requirements of the Code of Ethics.
Getting Started
If you are just beginning your educational journey, then you should start with a bachelor's degree in a field related to school counseling. If you are looking at the graduate level, then a degree at the master's level is your best bet for a career in school counseling.