15 Best Bachelor's in Counseling Degrees for 2023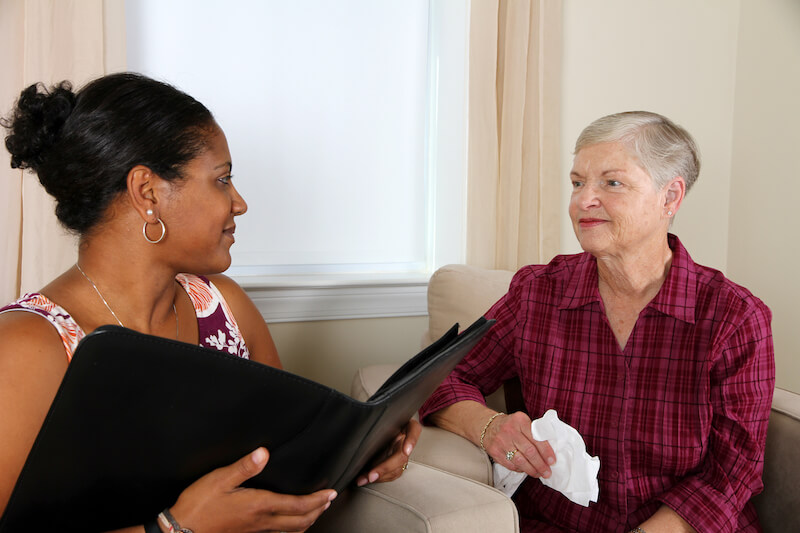 As a counseling student, you'll spend countless hours learning about human psychology, interpersonal relationships, and the many influential factors that shape our mental health.
While the road to becoming a licensed counselor can be challenging, it all begins with a solid foundation in a Bachelor of Arts (BA) in Counseling program.
To help you find the right program to start your counseling journey, we've put together a list of the 15 best BA in Counseling programs available today.
Whether you're a recent high school graduate or a working professional looking to make a career change, there's a program on this list for you.
What is the Best Degree for Counseling?
Let's start with the basics: the different types of degrees available in counseling. The most common ones are Bachelor of Arts (BA), Master of Science (MS), Master of Arts (MA), and doctorate (Ph.D. or PsyD).
Each degree caters to different areas of counseling and has its own set of requirements. It's important to note that while a BA is a great place to start as an aspiring counselor, you will likely need to earn a master's or doctorate to qualify for many counseling positions.
Many programs also come with specializations. Some of the most common examples are mental health counseling, substance abuse counseling, art therapy, rehabilitation, and school counseling.
Mental health counseling is usually the first specialization that comes to mind for most people when they think about counseling.
It's ideal for students who are interested in helping people cope with mental health problems like depression, anxiety, bipolar disorder, and schizophrenia. It will prepare you to work in a variety of settings, such as hospitals, clinics, rehabilitation centers, and private practices.
Then there are more unique concentrations, like art therapy. Art therapy combines the therapeutic process with the creative arts to help people express their thoughts and emotions in a non-verbal way. This approach to counseling can be very helpful, especially for individuals that may not feel comfortable or verbalize their feelings.
No matter which concentration you're interested in, make sure the program you choose has exactly what you're looking for so that you can hone your skills and tailor your courses to your unique interests.
How Long Does it Take to Get a Bachelor's Degree in Counseling?
A B.A. typically takes four years to complete. Some schools also offer part-time programs, which can be extended over more than four years.
In your first year, you will be introduced to the basics of counseling. You will study the history of counseling, different approaches to therapy, and basic theories and techniques used in counseling.
Some other classes you might take include:
Human Development and Life Span: This course will delve deep into issues of infancy, childhood, adolescence, and adulthood. You'll learn about physical, cognitive, and emotional development, as well as how cultural factors can influence growth and development.
Group Dynamics: Often, counseling doesn't happen one-on-one—sometimes, you'll be working with groups of clients at once. That's where this class comes in. You'll learn about how people interact in groups, how to facilitate productive discussions, and how to manage conflicts when they arise.
Introduction to Addictions: You'll learn about different types of addictions, the brain chemistry of addiction, and the potential sources of addiction (such as trauma or family history).
Marriage and Family Dynamics: As a counselor, you may be called upon to help clients manage crises and access resources. This class will help prepare you for these scenarios, with a focus on developing intervention and assessment skills.
Crisis Intervention: As a counselor, you may be called upon to help clients manage crises and access resources. This class will help prepare you for these scenarios, with a focus on developing intervention and assessment skills.
What is a BA in Counseling Good For?
Whether you envision yourself working in education, healthcare, public service, or spiritual work, this degree can open all kinds of doors for you.
Some popular career paths include:
Choosing the Best BA in Counseling
Here are the essential factors you need to consider when choosing a counseling program.
Programmatic Accreditation
Accreditation ensures that the program meets the rigorous standards of the accrediting agency, indicating that it provides high-quality education.
Look for programs that hold accreditation from bodies like the National Board for Certified Counselors (NBCC), the American Counseling Association (ACA), or the American Mental Health Counselors Association (AMHCA).
Admissions Requirements
You'll want to make sure you meet the minimum academic requirements, such as GPA and completion of prerequisite courses. Also, pay attention to any additional requirements such as letters of recommendation, personal essays, or interviews.
Online vs. On Campus
Online programs may offer more flexibility, allowing you to study at your own pace from anywhere. However, for some students, the in-person experience of a traditional campus program provides a more immersive and social learning experience.
Consider your learning style, preferences, and scheduling needs when choosing between an online or on-campus program.
Specialty Areas
Consider what specialty areas the counseling program offers. Some programs may have concentrations in areas such as addiction counseling, family counseling, or school counseling, providing a more focused education.
If you have a specific area of interest, make sure the programs you're considering have a curriculum that aligns with your career goals and interests.
How We Made Our Final Cut
Choosing the top 15 BA in counseling degrees wasn't easy – there are plenty of excellent choices out there. However, to narrow down our list, we looked at the following factors:
Accreditation
Admissions, retention rates, and selectivity
Affordability and accessibility
Earning potential
Academic reputation
Want to learn more? Be sure to check out our detailed methodology.
15 Best Bachelor's Degrees in Counseling
1. Liberty University
Located in Lynchburg, Virginia, Liberty University makes it to the top of our list for its well-rounded and affordable counseling program.
The program includes a unique emphasis on Christian values in counseling, as well as plenty of hands-on experience opportunities. With tuition prices among the lowest in the country, Liberty University offers an affordable education without sacrificing quality.
To be admitted into their program, students must possess a high school diploma or GED, as well as a cumulative GPA of 2.0 or higher.
2. University of North Carolina at Chapel Hill
UNC Chapel Hill offers a highly selective counseling program with a focus on multiculturalism and diversity. Their program prepares students to work with individuals from a variety of backgrounds, and also offers opportunities for students to work in research projects.
Students must meet strict requirements such as having a minimum 2.5 cumulative GPA.
3. Lesley University
Lesley University, located in Cambridge, Massachusetts, offers a counseling program that's both rigorous and specialized.
Their unique program majors in five different areas: addictions counseling, expressive therapies, forensic counseling, health psychology, and trauma studies. Lesley University also offers the option to obtain a dual degree in counseling and art therapy.
To be admitted, students must hold a high school diploma or equivalent. 120 total credit hours are required for the program.
4. Alaska Pacific University
Looking for a unique counseling program in an equally unique location? Alaska Pacific University might be just what you're looking for. Their counseling program has a strong emphasis on wilderness therapy, cross-cultural counseling, and practice in rural populations. Students take part in experiential learning opportunities, such as extended backpacking trips.
Admissions requirements include a high school transcript or equivalent, official college or university transcripts, and a cumulative GPA of 2.0 or higher.
5. Johnson & Wales – Denver
Known for its culinary and hospitality programs, Johnson & Wales also offers a bachelor's in counseling. Their program has a unique focus on mental health counseling within a sports psychology context. Students gain hands-on experience through visiting speakers, internships, and independent studies in the field.
Admissions requirements include a high school diploma or its equivalent, official transcripts, and a rigorous high school curriculum.
6. University of North Dakota
The University of North Dakota offers a top-notch counseling program with a strong focus on hands-on experience. The program boasts plenty of opportunities to gain practical experience through internships and practicums. They also offer multiple specialization options, such as mental health counseling and school counseling.
To be admitted, students must hold a high school diploma or equivalent, official transcripts, and a cumulative GPA of 2.75 or higher.
7. Clarks Summit University
Clarks Summit University has a distinct faith-based curriculum that integrates Christian values and principles into the counseling program. The courses in their program focus on fundamentals like counseling theories, developmental psychology, abnormal psychology, and family counseling.
To gain admission, you must have a GPA of 2.5 or above, ACT scores of at least 17 or SAT scores of at least 873, and a letter of recommendation.
8. Eastern Kentucky University
Eastern Kentucky University has a comprehensive program that offers Bachelor of Arts and Bachelor of Science degrees in Psychology with an emphasis on counseling. The program places a strong focus on evidence-based practice and research approaches that prepare students for graduate study in the field of counseling.
Admission to the program requires an online application and official transcripts. Tuition is affordable, starting at just $421 per credit hour.
9. Western New Mexico University
The Psychology and Counseling program at Western New Mexico University immerses students in a rigorous and diverse academic environment. One unique feature of the program is the Clinical Internship option, which allows students to gain practical work experience before graduation.
To qualify for the program, you need to have a high school diploma or a GED.
10. Oregon Institute of Technology
The Oregon Institute of Technology offers a Bachelor of Science degree in Applied Psychology and a concentration in addiction counseling, which is an in-demand area of the counseling field.
To enter this program, you must have a cumulative GPA of 3.5 or better from all previous coursework.
11. Averett University
The Applied Psychology and Human Services program at Averett University prepares graduates for careers in human services, social work, and counseling. The degree carries a certification in addictions counseling, a valuable credential in the counseling industry.
To qualify, you must have a high school diploma or a GED and a minimum of a 2.0 high school GPA. Test scores are not required.
12. Minot State University
The Behavioral Sciences program at Minot State University offers two tracks for a Bachelor of Science degree in either Psychology of Addiction studies.
To qualify, you must have ACT or SAT test scores, a $35 application fee, and official transcripts.
13. Oklahoma Baptist University
With a campus that values both academic excellence and spiritual growth, OBU offers a counseling program that intertwines faith and practice.
Students in the program are required to complete a minimum of 120 credit hours with a 2.75 GPA. Prospective students must complete both an application and an essay.
14. University of Detroit – Mercy
UDM's program is both theoretical and practical, with students participating in practicums starting in their first semester.
To apply for the program, prospective students must possess a minimum GPA of 2.75 and a B- or higher in both required counseling core classes. They must also submit recommendation letters, professional goal statements, and participate in an interview.
15. University of Rochester
The University of Rochester approaches counseling education differently, with a focus on personalized education, small classes, and highly experienced faculty to enhance learning.
Admission to the program requires an application, transcripts, personal statement, and a minimum grade point average of 3.0 on a 4.0 scale.