15 Best Bachelor's in Education Degrees for 2023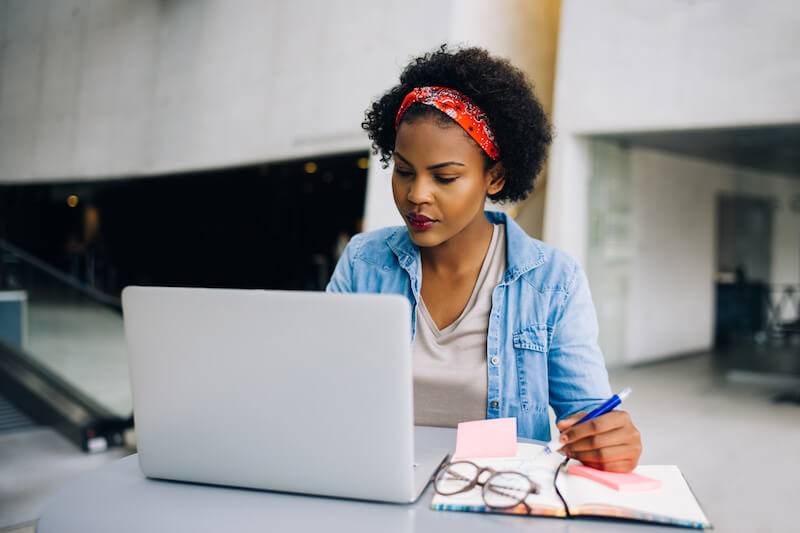 It sounds obvious, but education is one of the most fundamental pillars of our society. It's a tool for personal and professional growth, and it's integral for our communities' development.
If these are values you hold near and dear – and if you want to devote your career to the education of young minds – you should consider a BA in Education degree.
From traditional brick-and-mortar universities to online programs, there is a program out there for everyone. In this guide, we'll tell you everything you need to know in order to make the most informed decision possible.
Is an Education Degree Worth It?

There are a variety of career paths available with an education degree. Of course, the most obvious path is teaching in K-12 schools.
While the pay may not be on par with other fields, teachers often find their work highly rewarding as they make a positive impact on the lives of their students.
And in many states, teaching positions offer job security and excellent benefits.
Beyond teaching, an education degree can lead to roles in administration, educational policy, education technology, and more. With further education and experience, one can also qualify for leadership positions such as school principal or superintendent.
Pursuing an education degree will develop a range of essential skills that can be applied to various careers beyond teaching. For instance, an education degree provides an in-depth understanding of the psychology of learning and development, which can be applied in fields such as social work or counseling.
Plus, an education degree hones skills such as public speaking, collaboration, and instructional design, which are highly valued in corporate settings.
What Kind of Education Degree Should I Get?
When it comes to the right kind of education degree to pursue, it ultimately depends on your career goals and interests.
While a Bachelor of Arts in Education is a popular option, it's essential to note that education degrees come in various forms, such as a Bachelor of Science in Education or a Master of Education.
Not only that, but specific majors within the education field, such as Special Education, Early Childhood Education, or Physical Education, can prepare you for more specialized roles.
What Will I Study in a BA in Education?
If you're wondering what you'll study in a BA in Education, the short answer is that it depends. Each program differs in terms of its core content based on your specific major (for example, elementary education versus special education) and your university of choice.
However, these are some core elements you might expect to cover in your classes:
Education theory and practice: This component of the curriculum is focused on teaching students how to apply the theoretical concepts and principles of teaching to real-world classroom settings. You'll learn about teaching strategies, effective communication skills, and classroom management techniques.
Pedagogy: Pedagogy focuses on teaching theories and methodologies and how to create a successful learning environment. You'll learn about the latest trends in education and how to design lesson plans that optimize student learning.
Curriculum design and implementation: This component of your education degree program will teach you how to design age-appropriate curricula that use the latest technology and educational resources.
Developmental psychology: You'll learn about the different cognitive, social, and emotional developmental stages of children to help you develop an effective teaching methodology.
Special education: Even if you don't intend to major in special education, you can expect to take at least one or two classes in this area. You'll cover a variety of methodologies, including instruction for students with learning disabilities, physical disabilities, or emotional and behavioral disorders. You'll also learn how to develop individualized learning programs that help every student reach their full potential.
What is a BA in Education Good For?

As mentioned earlier, a BA in Education can open the door to many different career paths (and not just those in teaching). Here are some of the most common options:
Teacher: With a BA in Education, you can teach subjects like social studies, math, science, and even foreign languages. The starting salary for a teacher in the US is around $61,000, but it can vary based on your location, grade level, and years of experience.
Curriculum development: You can work as a curriculum developer or instructional designer for schools, educational publishers, or software companies. The average salary for a curriculum developer is around $64,000.
Administrator: Administrators oversee school operations, manage budgets and resources, and ensure that educational policies and regulations are being followed. The salary for an education administrator is around $98,000, but it can vary based on the level of administration you pursue and the location of the school/program.
What is the Best Teaching Degree to Get?
Here's what you should consider as you try to find the right BA in Education degree for your goals.
Programmatic Accreditation
When a program receives accreditation, it means that it has met specific academic quality standards.
Before making your decision, do some thorough research on the different accrediting bodies and ensure that your chosen degree program has the appropriate accreditation.
For teachers, important accrediting bodies to pay attention to include the Council for the Accreditation of Educator Preparation and the Association for Advancing Quality in Educator Preparation.
Admissions Requirements
Different universities have unique admission requirements when it comes to teaching degree programs. Be sure to find out the prerequisites for your preferred program and the application process, including deadlines.
State-Level Teaching Requirements
Each state in the US has unique teaching requirements, and different teaching degrees might not fulfill those requirements. Before selecting your program, research thoroughly the state-level teaching requirements.
Hands-On Experience
One of the most critical factors to consider when selecting a teaching degree program is the practical experience it offers. Your program should provide you with diverse practicum experiences that prepare you for the real-world classroom setting.
Ask yourself the following questions about a potential program:
Are you learning methods to support diverse learners?
Do you have an opportunity for student teaching?
Are you involved in extracurricular activities, like tutoring or community volunteer work?
How We Made Our Final Cut
To determine the best BA in education degrees, we looked at a number of factors – most importantly, those described above.
Then, we analyzed each school based on the following factors:
Accreditation
Affordability
Academic reputation
Accessibility
Earnings potential
Selectivity, admission, and retention rates
Want to learn more? Here's a link to our detailed methodology page.
15 Best BA in Education Degrees
1. SUNY Geneseo
SUNY Geneseo offers a comprehensive education program that provides students with hands-on experience in classroom settings. It has an 80% graduation rate, which is stellar.
Admission requirements include a minimum of a 3.0 GPA and an essay. SAT scores are not required.
2. University of Wisconsin-Madison
The University of Wisconsin-Madison has a world-renowned education program that trains students to become excellent educators. This program offers majors in elementary education, secondary education, and special education.
Admission requirements are stringent – although test scores are optional, the average student has a GPA between 3.8 and 4.0.
3. Ithaca College
Ithaca College is known for its strong education program that offers a hands-on approach to teaching. Students have the opportunity to work with real students in classroom settings as part of their education.
Admission requirements include a minimum of a 3.65 GPA, SAT/ACT scores, and an essay.
4. Vanderbilt University

Vanderbilt University offers a unique education program that focuses on preparing students for leadership positions in education. Students will have the opportunity to engage in research and work with faculty members to gain practical experience.
Admission requirements include a minimum of a 3.0 GPA, SAT/ACT scores, and an essay.
5. Columbia University
Columbia University's education program is one of the top programs in the country. This program is designed to produce highly-qualified and well-rounded educators.
Admission requirements include a minimum of a 3.0 GPA, SAT/ACT scores, and a personal statement.
6. Arizona State University – Tempe
Arizona State University's teaching program is known for its commitment to student success and academic rigor. Students are taught in both traditional and online settings, making it a flexible program. The program has a strong focus on problem-solving and education-technology integration.
To apply, you'll need to have a high school diploma or GED and a minimum 3.0 cumulative GPA.
7. University of Oregon
The University of Oregon has a program for undergraduate students interested in pursuing degrees in education. The program gives its students the opportunity to blend theory with practical learning through field and clinical experiences.
You will be required to have a minimum 3.0 cumulative GPA, two letters of recommendation, and a passing score on the Praxis 1 exam.
8. Providence College
Providence College's excellent undergraduate program prepares candidates for Rhode Island's certification process. It offers opportunities for students to teach English as a Second Language or get involved with special education.
Admission requirements include a minimum 3.0 cumulative GPA, two letters of recommendation, and SAT/ACT scores.
9. Northwestern University
The Northwestern University School of Education and Social Policy has an undergraduate program that emphasizes community and social change through education. It is committed to inclusive practices and experiential learning through fieldwork, service-learning, and internships.
Admission requirements include a minimum 3.0 cumulative GPA, high test scores on either ACT/SAT, and two letters of recommendation.
10. Canisius College
Located in Buffalo, NY, Canisius College's undergraduate education program molds students into competent and confident educators with a strong foundation in educational theory and classroom management practices. The program is notable for its emphasis on diversity and social justice in teaching.
The admission requirements include a minimum 2.5 cumulative GPA, two letters of recommendation. SAT/ACT scores aren't required.
11. Southern New Hampshire University
SNHU's BA in Elementary Education is one of the most highly regarded programs in the country. With a focus on hands-on, experiential learning, students gain practical skills and knowledge grounded in the latest research on teaching and learning.
Admissions requirements include a high school diploma or GED with a GPA of 2.75.
12. University of Scranton
Located in Pennsylvania, the BA in Early and Primary Teacher Education at the University of Scranton prepares students to work with children aged 3 to 12. The program emphasizes the importance of building relationships with students and developing individualized learning plans to meet their unique needs.
Admission requirements include a high school diploma or GED with a GPA of 3.49.
13. UT Austin
The University of Texas at Austin offers a BA in Applied Learning and Development with specializations in early childhood, elementary, middle school, and secondary education. The program provides students with a strong foundation in teaching theory and practice, as well as opportunities for fieldwork and research.
Admission requirements include a high school diploma or GED, SAT or ACT scores (optional), and completion of required coursework.
14. University of California – Los Angeles
UCLA's BA in Education and Social Transformation is a unique program that combines education with social justice and activism. Students learn about issues related to diversity, equity, and inclusion while gaining skills in teaching and mentoring.
Admission requirements include a high school diploma or GED, SAT or ACT scores, and completion of required coursework.
15. Florida International University

FIU's BA in Early Childhood Education prepares students to work with young children from birth to age 8. The program emphasizes hands-on learning and includes opportunities for fieldwork and observation. Students also gain knowledge and skills related to technology and cultural competence.
Admission requirements include a high school diploma or GED, SAT or ACT scores, and completion of required coursework.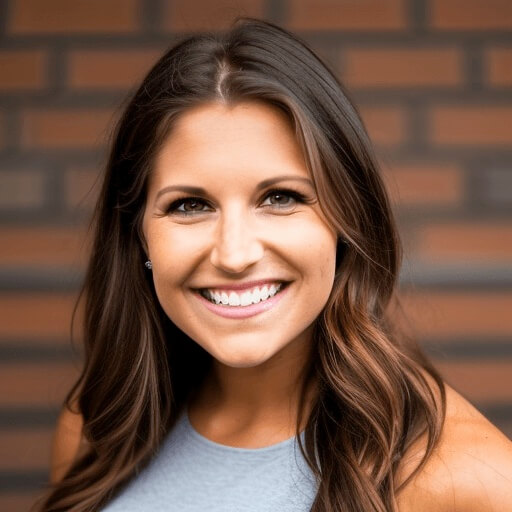 Rebekah Pierce is a former teacher and a full-time freelance writer in upstate NY. She specializes in content related to agriculture, education, business, and marketing. In addition to her background as a teacher, Rebekah has also worked in college admissions and continues to write regularly in this niche.